Austin Faani Ikechukwu (born March 18, 1977) is an award-winning Nigerian Movie producer, director, filmmaker, editor and entrepreneur.
In addition, he is married to a popular Nollywood star, Charity Eke who is the mother of their kids. The couple at a time were the delight of many in an industry marred with many divorce stories. However, it was later revealed that theirs wasn't as rosy as it seemed to be from the outside. But beyond the travails they have encountered as a couple, Austin and Chacha seem to have discovered a way to always come out triumphantly.
Austin Faani Was Born And Raised In Asaba, The Home of Nollywood
Austin Faani Ikechukwu is a Nollywood director, producer, film editor, and entrepreneur. born on 18th March 1977 and raised in Asaba Delta State. The 46 years of old hails from Anambra State in South-Eastern Nigeria, but little is known about his parents or siblings. He earned his First School Leaving Certificate and his West African Examination Certificate from schools in Asaba, Delta State, where he currently resides with his family.
Austin Faani started his career as a film editor long before he joined Nollywood in the year 2000. His long years as an editor paved the way for him to learn how to direct and produce films. He veered into directing and producing because he was not recognized for his editing prowess after being the brain behind many blockbusters. In Nollywood the ones who get the accolades are the actors, actresses, directors, and producers, having this in mind, he decided to step up his game.
The Nollywood action-packed movie thriller titled "The Bank Job" in 2010 paved the way for him. Since he has enjoyed considerable success as a director and producer, Peter Okonkwo produced the movie; on the cast were Chacha Eke (his future wife) and other actors per excellence.
Career Awards and Recognitions He has Earned 
With a talent as Austin Faani's and having been in the entertainment industry longer than many of the popular new generations actors and actresses, Austin has indeed earned a place as one of the pillars of Nollywood. For this, the film editor, director, and producer has won earned awards and recognitions in his career. Some of them include:
Best Editor at the City People Entertainment Award
Best Creative Director at the Africa Magic Viewer Choice awards, etc.
He is no doubt one of the most creative and in-demand male directors in the Nigerian movie industry. With time and with more works to his credit, Austin is bound to earn more awards and recognitions from and outside Nollywood. Moneywise his net worth is estimated to be over $800, 000.
Austin Faani First Met Chacha Eke In 2007 And Married Her In 2013
Charity (Chacha) Eke Faani was born on 1st May 1993 in Ebonyi State which is also her state of origin as she is from Ohaukwu LGA. Her father is Professor John Eke (former Commissioner for Education Ebonyi State). In her own right, Chacha is a successful actress, entrepreneur, philanthropist, and model. She came to the limelight in 2012 when she starred in the drama film "The End is Near."
Austin first met his missing rib during a Nollywood Talent Hunt show held at Abakaliki in 2007. They met again during the shooting of Amaco's movie titled "When Kings Decide" in 2009. It was from this second meeting that their friendship got deeper and they eventually fell in love. Their relationship was a celebrity affair because Chacha was a star actress while Austin was a producer and director both in Nollywood.
On 1st June 2013, they tied the knot as husband and wife. Their traditional marriage took place in Abakaliki, while the white wedding held in Asaba, Delta State. The union is blessed with three children two beautiful girls and a gentleman (Kamara, Kaira, and Chiemerie Faani). Their marriage has been all rosy as she always takes to social media celebrating his birthdays, their anniversary, and on special occasions.
Throwback To When Chacha Announced Her Divorce From Austin
The couple had just celebrated their 7th wedding anniversary on 1st June 2020. Chacha was full of praises for her husband stating that they were best friends before getting married, which helped them understand themselves better and sort out issues effectively. Her husband further added that she has been a great woman and women should understand their position in marriages as helpers and not liabilities. She went further to post adorable family pictures and a video from their wedding to mark the day.
However, on 3rd October 2020, Chacha shocked everyone when she posted a viral emotional video on her official Instagram page, announcing that the seven-year-old marriage to her director husband is not as it seems on the outside. She inferred she is leaving while she is still alive would share her story someday. It came as a surprise to everyone who admired the celebrity marriage. She did not give details as to what triggered her decision. The announcement sparked rumors that she had suffered domestic violence at the hands of her husband. The reactions of her fans compelled her to take down the video.
However, on Wednesday 7th October 2020, she posted another video from a hospital bed in Asaba, denying that her marriage crashed as a result of domestic violence, she stated that her husband has never raised his voice at her much less lifting a finger to hurt her. She said she has been diagnosed with Bipolar Disorder and receiving treatment.
She made known she was pregnant for her fourth baby and the stress of the pregnancy makes her act, think and talk crazy. The actress said she is not leaving her husband, children, or her home. Chacha said she is here to stay for good and she is going nowhere. She loves her husband very much and intends to make the best of her marriage.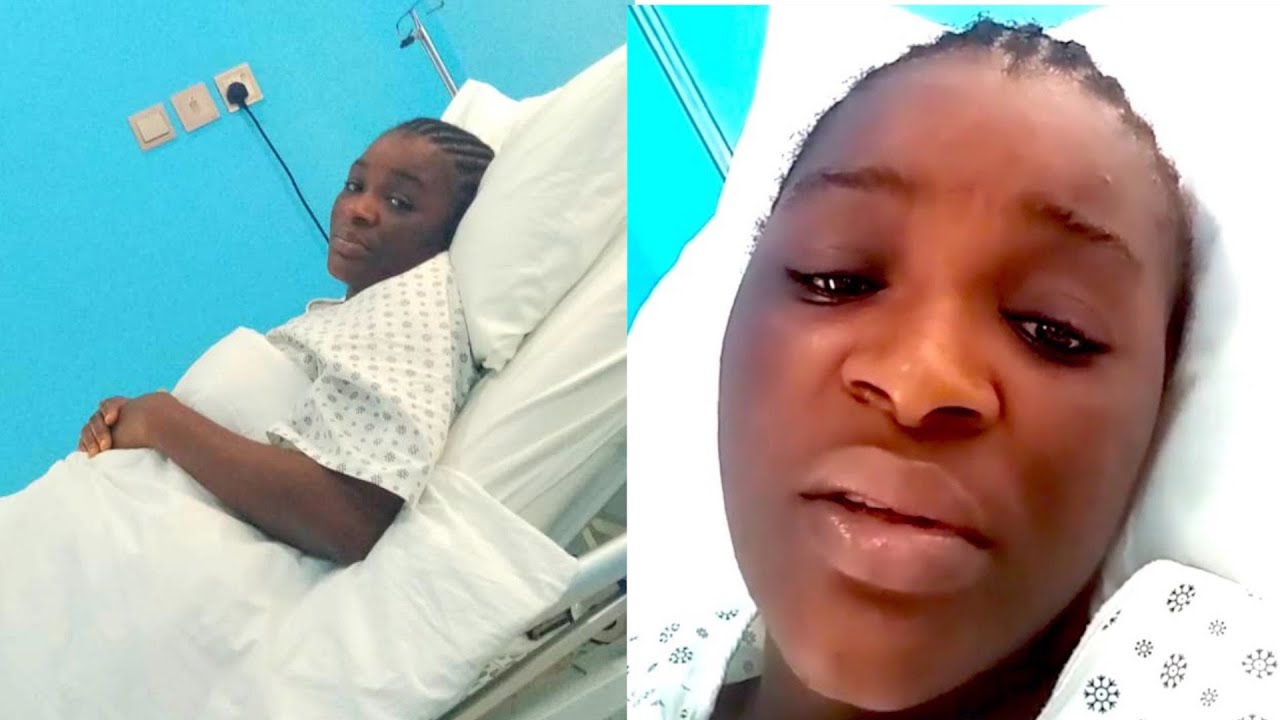 How The Public Reacted To The Divorce Announcement
Sequel to her video, there have been reactions. Her brother Aik Eke took to Instagram to counter her claim stating that he knows his sister does not have bipolar disorder; he said he is aware the disease story is a cover-up. He blamed Chacha's husband Austin for using that as a medium to cover up his name at the expense of his sister.
As the story continued making a buzz, a father of two named Maduakor Israel Chukwuebuka debunked the beautiful actress for ending her seven years old marriage over a yet-to-be-disclosed reason; he stated that Chacha is a good wife on set, but a disobedient wife in real life. According to him, a disobedient wife needs violence. Recall that she was taken from her home in an ambulance to the hospital. He urged her to remain in the marriage despite "domestic violence" and not run away, he encouraged her to endure whatever it is she is going through to the end to save her marriage.
In another twist, Kemi Filani's News alleged that Chacha's outburst is a result of drug consumption. Sources close to the couples also claim the prolific actress was introduced into taking hard substances like marijuana and other drugs by her husband. Further, they claimed whenever she is not on the drugs she starts acting frustrated and crazy. The source disclosed that the couple has been facing financial difficulties because of their newfound habit and keeping up is hard, that is the reason for her indecisive behavior concerning her marriage.
Chacha Eke Is Still Married To Austin Faani And They Have Another Child Together
Austin Faani and Chacha are still married and there are many pointers to that; Chacha took to Instagram to celebrate her husband's birthday on 18th March 2021. In addition, there have not been further reports that the couple is having issues in their marriage neither have there been more reports about their alleged drug use. All marriages have issues but none has been made public except the 3rd October marriage saga.
Also, Chacha recently shared a picture of her new bord baby on social media. The tot who is named Diamond Kandilichukwu Faani was born on the 24th of April 20211 and is the 4th baby in the family. As can be seen from the picture, her husband was right beside her while she was still on the hospital bed. This is also a strong indication that the couple is still together and waxing strong.