Wale Adesipe is a middle-aged Nigerian-British celebrity spouse who became famous for being the husband of Kemi Afolabi, the popular Nigerian Yoruba actress.
Wale and Kemi have been a couple for a good number of years. You might recognize Kemi Afolabi from Yoruba movies like 'Alagba', 'Omo Pupa' (2008), 'Oreke Mulero' (2006), and 'Obinrin Ale' (2009). The actress also has multiple awards to her name. Kemi has achieved so much that her husband has become somewhat of a public personality in the Nigerian space. Here are interesting facts about the celebrity husband you may love to know.
Summary of Wale Adesipe's Bio
Full Name:

Wale Adesipe

Gender:

Male

Nationality:

British-Nigerian

Zodiac Sign:

Gemini

Sexual Orientation:

Straight

Religion:

Muslim

Marital Status:

Married

Wale Adesipe's Wife:

Kemi Afolabi

Wale Adesipe's Children:

Darasimi Adesipe

Wale Adesipe's Height in Inches:

67 Inches

Wale Adesipe's Height in Centimeters:

170 cm

Wale Adesipe's Weight:

60 kg

Wale Adesipe's Net Worth:

$600,000 (est.)
Wale Adesipe is an Engineer in the United Kingdom
Wale Adesipe celebrates his birthday on May 31, but the exact year he was born has not been revealed. However, he is said to be in the same age range as his wife Kemi and may be older than her by a few years. He was born in Nigeria but has lived in the United Kingdom for most of his life. It isn't clear whether he was born in the UK or if he was born in Nigeria and later relocated to the UK.
There is currently no mention of Wale's parents, especially their names and their occupations. There is also no information about whether he has any siblings or not.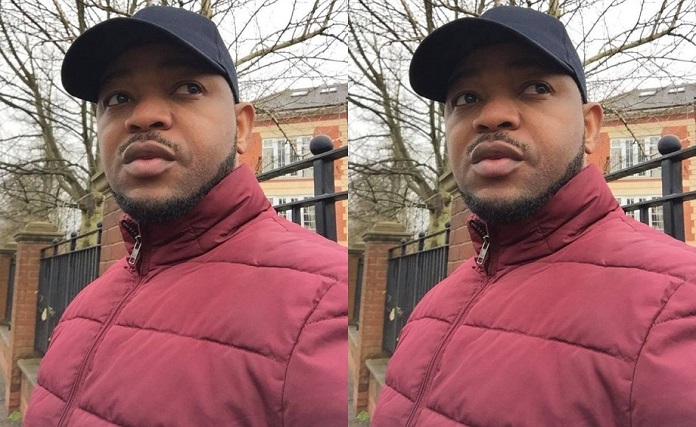 As far as we know, Wale himself is a graduate of the University of Bedfordshire, Luton, Bedfordshire, United Kingdom. He studied Engineering at the university. Similarly, his wife Kemi graduated from the University of Lagos with a degree in Law. Unlike her husband, her background details are more available on the internet.
Kemi was born in Lagos on the 28th of April, 1978. She is a native of Ogun State, from South-Western Nigeria. She is the eldest among three children. She attended Tunwase Nursery & Primary School before moving to A-Z International School and then matriculating from Our Lady of Apostles School.
Despite her law background, Kemi famously ended up as an actress in Nollywood. It was during the course of her acting career that she met her husband.
Wale Met His Wife Kemi in Nigeria in 2006
The story of how Wale Adesipe met his missing rib in the form of the beautiful Kemi is available on the internet. According to verifiable reports, Wale and Kemi met in the early 2000s in their Nigerian homeland. They reportedly met each other at the engagement party of a mutual friend in Ibadan, Oyo State. Both of them began a romantic relationship almost immediately, and things got heated pretty quickly between the new lovebirds.
After dating for a couple of years, they finally got engaged in 2008. The engagement was a very low-key ceremony that took place in Okota, Lagos, at the residence of Kemi's parents. The date of their wedding wasn't revealed, but it was believed to have occurred in 2008 as well. Their marriage has been kept nicely away from the public gaze since its inception. However, the famous Yoruba actress seizes every opportunity to shower praises on her husband on her social media timelines.
Wale Adesipe and Kemi Afolabi Have One Daughter
Wale and his wife may be listed among the most successful couples in the entertainment industry, having been married for over a decade now. The Adesipes also wasted no time in creating an additional family member in the person of their daughter Darasimi.
Two years after they got married, they welcomed the beautiful baby girl Darasimi Adesipe who is currently the only child of her two parents. She was born in 2010 and is currently 13 years old. She was born in the United Kingdom and has lived there her entire life with her parents. She is likely in junior secondary school, according to the British educational system.
Wale and Kemi's union, for the most part, has been kept very private. But even this hasn't stopped bloggers from trying to spin stories about the couple. Since they tied the knot, their marriage has been beleaguered by countless stories of infidelity and other misdemeanors, most of them on Kemi's part. Many have speculated that her marriage had also hit the rocks, but so far, none of the rumors has been proven to be true as both spouses are still very much together presently.
What Does Wale Adesipe Do for a Living?
Wale Adesipe is an engineer and building contractor based in the United Kingdom. There isn't a lot to be said about his work life because he is a very private individual. Still, it is believed that Wale makes no less than the average engineer in the UK. The very opposite of her husband, Kemi Afolabi's job requires her to be in full public sight.
She is a filmmaker, movie director, producer, and scriptwriter. Despite all her success in the industry, Kemi famously took a break from Nollywood for a whopping five years. The mother-of-one made the decision to focus on her marriage from 2008 to 2013. This was one of the actions that fed the vicious rumors of infidelity. Still, she has bounced back from all the negativity and is set to produce more blockbuster movies in the near future.
However, in March 2022, Kemi came online to share her health issues with her fans. The lovely actress revealed that she had been diagnosed with an incurable autoimmune disease called Lupus. According to the Nollywood actress, she was given an ultimatum of 5 years to live by her doctors. When the news broke on social media, fellow actors like Mercy Aigbe, Toyin Abraham, Yomi Fabiyi, Mide Martins, Tayo Odueke, Bisola Badmus, and Wumi Toriola rallied around to raise funds for her treatment.
She is currently receiving treatment at the John Hopkins Hospital, Maryland, USA. She was granted an emergency health visa by the United States government, which enabled her to travel to the US for a chance to prolong her life. Kemi's husband has not publicly commented on his wife's health yet, but it is believed that he is doing his best to nurse her back to health.