Juliet Okonkwo is a Nigerian businesswoman best known as the wife of billionaire Emeka Okonkwo, popularly known as E-money.
Celebrities date and even marry each other, but oftentimes, the marriages don't work out. However, when opposites meet, the likelihood of them staying married together seems like a better fit for a story that unfolds on the big screen. While building a strong relationship and a long-lasting marriage is a rare phenomenon with celebrities, there are a good number of celebrity couples who are still married to their partners. One such celebrity couple is Juliet Okonkwo and Emeka Okonkwo alias E-Money.
The love tale between Juliet and her famous husband is one such you would love to watch if it were to be a television series. And to think of how well they have been able to manage their marriage amidst their growing popularity is what makes them a unique couple. E-Money may now be a very famous personality, but it is without a doubt that his wife played a major role in his growth. Needless to say, Juliet has also achieved a what with being married to her billionaire husband. You may have come across stories about E-money, but his success is definitely not complete without his wife.
Juliet Okonkwo's Profile
Full name: Juliet Adaku Onyinyechi Ogechi Okonkwo,(nee Uzondu)
Born: June 29
Place of birth: Nigeria
State of origin: Imo State
Nationality: Nigerian, British
Spouse: Emeka Okonkwo (aka E-Money)
Children: 3
Occupation: CEO Emmy Cargos Limited
Juliet Okonkwo is a Nigerian Born British Citizen 
Juliet Adaku Onyinyechi Ogechi Okonkwo (nee Uzondu) was born in Nigeria, she celebrates her birthday every 29th day of June. Mrs. Okonkwo hails from Mbaise in Owerri, Imo State. She is the first child of her parents, Mr. and Mrs. Uzondu, and has two younger siblings.
Following the passing of her parents at an early age, Juliet and her siblings were adopted by their aunt who lived in the United Kingdom. In the United Kingdom, she got her basic and tertiary education. Having spent a considerable number of years there, she is also a British citizen and by extension has dual citizenship of both Nigeria and The United Kingdom. Upon completing her studies, Juliet returned to her home country she met the now-famous billionaire, E-Money.
What We Know About Her Siblings
Though they are not as popular as she is, Juliet's siblings can also be seen as celebrities in their own rights. While one is visible on social media, the other prefers to live outside the limelight.
ChiChi Uzondu
Chidera "Chichi" Uzondu is the immediate younger sister of Juliet Okonkwo. She was born on March 17, few years after the birth of Juliet. Chichi is happily married and has two sons with her husband. On her Instagram page @chichiuzondu, she is seen posting loads of romantic photos of her and her husband and some charming pictures of her two lovely kids as well.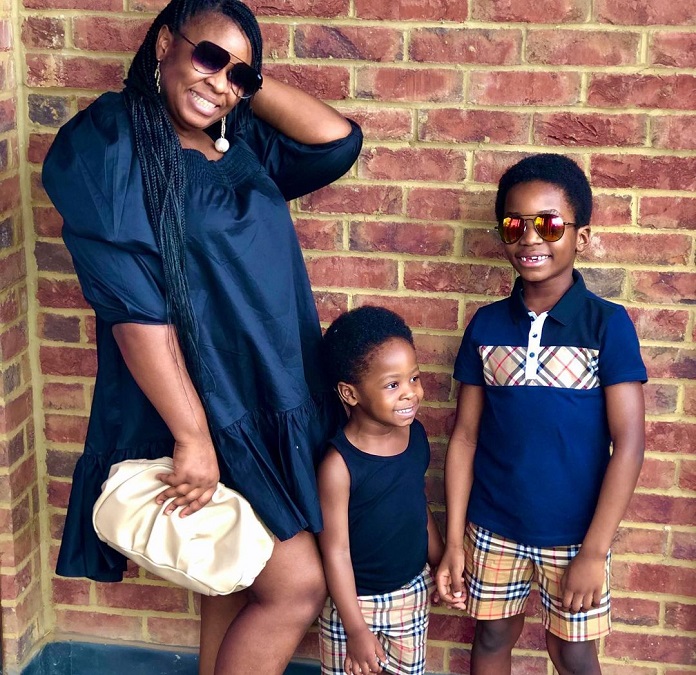 Onyekwere Uzondu
Onyekwere Obiajuru Romeo Uzondu is the second and younger sibling of Juliet Okonkwo. He was born on February 17, few years before their parent's death. He is the least popular of the three siblings, and unlike his sisters, Onyekwere does not like flaunting his lifestyle on social media. He tries as much as possible to keep his life as private as possible.
Juliet met E-Money when He had Nothing
There are plenty of couples whose initial meetings happened in unexpected places. Juliet and her husband are among such people. Looking at E-money's wealth and fame, one would think his affluence attracted Juliet while Juliet's beauty and skills attracted the money bag. It's the reverse, however. She met her now-husband while he was still struggling to make ends meet. During their meeting, E-money was living with his brothers in what appears to be the slum of Ajegule in the Ajeromi-Ifelodun local government area of Lagos State, Nigeria.
In an interview Juliet Okonkwo recently granted, she explained that she was attracted by E-Money's good looks, good heart, and potentials. Juliet, who was at the time in her sophomore year at the University, always found E-money's ideas and entrepreneurial spirit amusing. Still, she had faith he would become a successful performer one day. To support him, Juliet looked forward to getting a job immediately after graduating. She stood by him all through his struggling days and is still with him now that he has become wealthy. The two grew from being friends to being lovers, and like magic, everything about them clicked.
They Married After 5 Years of Dating 
Juliet and E-money's marriage has lasted the test of time. Coming from two separate worlds, the two took time to nurture their love together. Juliet turned from being E-money's first girlfriend to the only woman he ever loved. They dated for a period of 5 years while E-money was working hard to improve his financial status. He was desperate but still never lost faith that one day he would make it in show business where his older brother KCee was already making waves.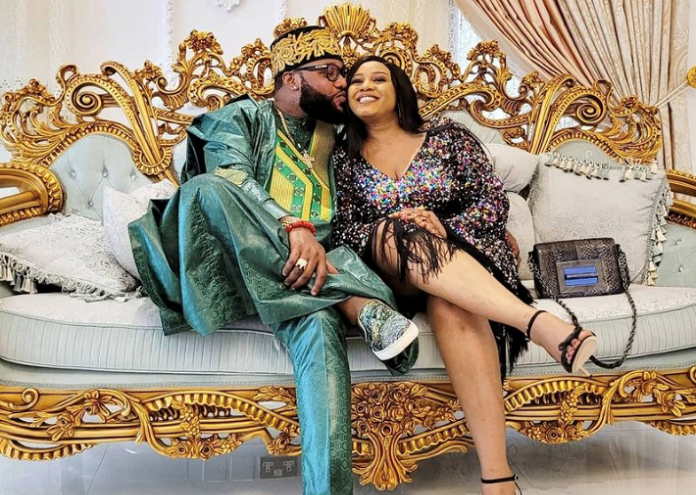 On 7th November 2009, the two eventually married, and things turned around for the better for the couple as E-money signed his very first contracts shortly after their marriage. According to Juliet, the news about the N2 million worth contract came to them while they were on their way back from their traditional marriage, which marked the beginning of a new life for the couple.
With the rate of divorce among celebrities being high, Juliet and her husband are still together. Its been over a decade since they exchanged their marital vows, and the couple has remained together with their love waxing stronger each passing day. Not only has their financial lives drastically changed for the better, but the two are also proud parents to their three sons. Juliet and the kids currently live in the United Kingdom while E-money has to stay back in Nigeria to run his business. However, he visits his family every other day.
Speaking on how she's been able to keep her family together, Juliet said although it has not been a bed of roses, their marriage has also not been torn in their flesh. Juliet further noted that one of the reasons they have not had issues in their marriage was that they've grown from just being couples to being best of friends over the years. Through support for each other, they've also learned to speak to each other about everything. In 2020, Juliet and her husband celebrated their 11 years of blissful marriage together.
It is said that, if you have it, flaunt it. And the couple is not shy to show off their wealth and flashy lifestyle; their beautiful homes, cars, family, and all you can think of. The couple often shows off their glamor; one would think they are modeling it for a clothing company. But they are all evidence of a happy family life Juliet Okonkwo is enjoying with her family. In December 2018, E-Money sang songs of praises for his wife as he bought her a brand new Rolls Royce phantom to appreciate her for her loyalty and support.
Is Juliet into any Business?
Juliet believes in the ideology that every woman's dream is to be a housewife, but it does not stop her from being industrious. Upon being married to a billionaire, Juliet has not fallen back to just being a housewife. She is also into business and making her own money. She is the managing director of Emy Cargo group of companies and 5-Star Music, both companies that her husband owns.
The Emmy Cargo group is known for providing shipping & clearing services in the maritime sector of the Nigerian economy. At the same time, Five Star Music is a record label based in Nigeria. Aside from being involved in their family business, Juliet also plays her motherly role to her children.
E-Money and Juliet Okonkwo's Children
Together with her husband Emeka Okonkwo, Juliet has 3 kids, all of whom are boys. The couple has so far chosen to keep the lives of all three of their kids private, but from our findings, the couple named one of their sons Chukwuebuka. All three of their kids are schooling outside of Nigeria and only visit their father during the holiday.