Mark Angel is a 32-year-old Nigerian comedian, scriptwriter, and video producer primarily known alongside his cousin, Emmanuella Samuel, for the Mark Angel Comedy skits on YouTube.
Comedy is no rocket science. It is simply the business of making people 'forget their sorrows' temporarily through laughter-provoking jokes or satirical sketches especially in theatres, television, films or in recent times, stand-up comedy performances and video skits.
Nigeria's comedy industry has made some positive improvements in the recent past with the appearance of companies like Mark Angel Comedy in the scene.
Rather than compete against the likes of AY, Basketmouth and I Go Die, who were already established in stand-up comedy, which was the rave of the moment at the time he came into the industry, Mark Angel, like some other young men, decided to try his luck through the making of comic video skits, an arm of comedy that was not really blooming at the time, but had potentials.
Today, the Mark Angel Comedy has taken over the airwaves with its hilarious comedy skits which never fail to leave a viewer laughing.
Without a doubt, Mark Angel Comedy has taken the business to the next level and has found its way to the top of the comedy skit chain in Nigeria with over 800,000,000 views on Facebook, YouTube & Instagram alone.
So far, Mark Angel Comedy made up of three major team members- Mark Angel, Denilson Igwe and Emmanuella Samuel, is one of the most talked about skits in Nigeria which obviously makes it one of the nation's best.
However, as popular as the Mark Angel Comedy group is, there are some things we'd bet people never knew about it and its key players. Keep reading to find them out!
1. Mark Angel is Mark Angel in his comedy skits
Mark Angel is an indigene of Rivers State. He came from a family of three children, including him.
It is expected that the character, Mark Angel, in Mark Angel Comedy should have another name which should be his real name in real life, but do you know that his real life name is nothing but Mark Angel?
Unlike most movies and video skits where the characters adopt a different nomenclature, he decided to do something different by retaining his actual identity.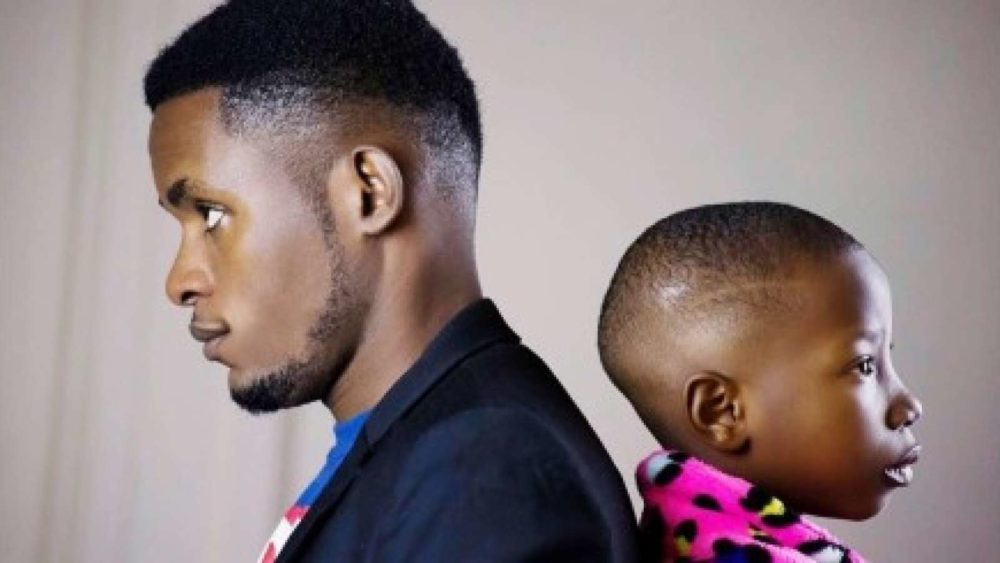 2. He is a school drop-out
This might come as a very big shock but it's true! Mark Angel is a school drop-out. He was pushed into studying Medicine by his aunt who wanted him to be a medical doctor by all means, but at a point, he took his destiny in his hands and abandoned the course for photography.
He stopped studying Medicine not only because he had no interest in it but also due to financial issues. Nevertheless, he still intends to go back to school.
Also Read: Top 10 Richest African Musicians: Nigerians Dominates The List
3. He didn't have a house
The road to success is never straight. In pursuit of his dreams, Mark Angel moved to Lagos in 2011, from his base in Port Harcourt, Rivers state.
He took up lessons in photography while squatting with a friend and after a while, he travelled to India where he learned cinematography. In India, Mark joined a theatre group called Gingertainment, where he performed in stage dramas, mostly comedies.
4. He Knows The Taste Of Failure
Nigerians usually believe that people have an automatic ticket to success once they have gathered some knowledge from making contact with the international world. However, that was not the case for Mark Angel as he ventured into Nollywood (Nigeria's movie industry) together with Denilson Igwe on his return from India, making a couple of movies which altogether failed woefully.
5. Mark Angel Never Quits
Having failed in Nollywood, Mark Angel refused to give up on himself. His resilience eventually gave birth to his production company, Mechanic Pictures, which came to be, following the advice of his friend, Dennison Igwe, who suggested that they start their own media company since success in the movie industry was far-fetched.
Mark's talent in photography and cinematography paved a way for the establishment of Mechanic Pictures, which involved shooting photos and videos for comedy skits. In 2011, Mark Angel Comedy business officially kicked off.
6. Mark Angel's Mum Is A One-Man Censors Board!
Mark Angel in an interview revealed that his mother always kicked against most of his productions which violated the Christian moral codes. Speaking of his mother he said:
"She always said the reason God gave us our talent was to promote His cause, and that the devil would do everything possible to destroy it. Whenever we shoot any skit, my mum is usually the first person to screen it. We have shot some videos and condemned same simply because a lady wore revealing clothes in it. It is difficult to get content that is completely decent. She motivates me to think and she is creative too. In fact, I think she is more of a comedian than I am. My dad is a private person and he is also a Christian".
7. Their Comedy Genre Is 'Freestyle Comedy'
Like we were taught in school, there are different kinds of comedy but most times, comedy, like we have in Nigeria, cannot easily be classified into one category, this is the case with the Mark Angel Comedy. When asked to describe the kind of comedy they do, Mark boldly declared:
"Without fear of sounding naive, I really can't describe our kind of comedy. We just do what would make our friends laugh. It is nothing different from other comedies out there".
8. He Has No Training Whatsoever In Comedy
Everyone loves to laugh but not everybody can make people laugh. Comedy just like acting is an innate ability but most times people who choose it as a career enrol in institutions designed for them to polish their skills. Surprisingly, Mark Angel has no professional education in comedy. According to him, 'I just love laughing and making my friends laugh too.'
9. The Mark Angel Comedy Team Is A Bunch Of Ordinary People
Most people who shoot comedy skits usually go to wealthy areas, but not so with Mark Angel Comedy. This is because in real life, they are just like every other Nigerian in the lower class and their background influences their choice of locations for their videos.
"We come from a low-life area and we relate very well to the things that happen there that's why we create our comedies around those areas," Mark once said.
10. His Ground Breaking Comedy Skit
The Mark Angel Comedy has produced over one hundred comedy skits, but guess which one brought Mark and his team fame? Yes, it was the 'Landlord' skit.
11. Role Models
Mark Angel's biggest role models are Basketmouth and Kelvin Harts. He is also a comedy writer, he writes for some comedians and he is still single.
The Mark Angel Comedy allegedly came into the limelight following the introduction of its major female character, Emmanuella. How Emmanuella came into the picture has been a big question to the public and fans of Mark Angel Comedy.
About Emmanuella
A lot of people say Emmanuella is the daughter of Mark Angel, some say he is an uncle to her while others have wrongly concluded that she is just a little girl he is training to be a star.
Now, we are done with Mark Angel, it's time to enlighten you about the award-winning, child star and second-half of the Comedy Trinity!
Emmanuella's full name is Emmanuella Samuel. She is Mark Angel's niece and just like Mark, Emmanuella spent her early years in Port Harcourt Rivers state, as she lived with Mark Angel and his family from a tender age.
In case you are wondering if the little girl's parents are alive, it might interest you to know that they are. Mark Angel said in an interview that "we are a large family and they lived together in the past".
Her parents are really happy that their daughter is now a celebrity and they are doing everything possible to support her career.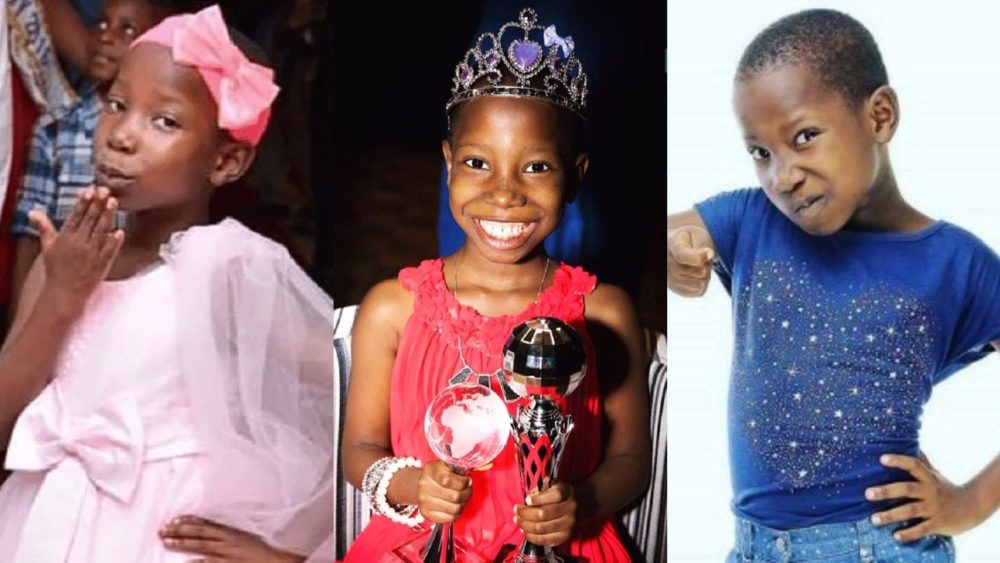 The little star has featured in so many episodes of Mark Angel Comedy that one may begin to wonder if she goes to school, but yes, she does. Emmanuella is a pupil of Perfect International School Port Harcourt and as difficult as it is to believe, she is only in primary one going to primary two.
You are probably thinking she is backward in education, right? No, you are wrong! The young chap is just six years plus. She was born on the 6th of July 2010.
Her first appearance was at Julius Agwu's show as an upcoming. She also she made another appearance at Funnybone's show. She did not 'slide' into the Mark Angel Comedy team because of her connection to the team head. She was discovered by her uncle when she was chosen for a role in a comic video as she is a student of his acting school.
When they were preparing for the video, she was not picked for the role initially but she offered to play the part when the original person failed to deliver. After the shooting of the comedy skit, it dawned on her uncle, Mark Angel, that what he sought to find many miles away was already with him.
According to Mark, Emmanuella is a fast learner and whenever they are shooting a comedy skit, it only takes her 3-5 shots to get one scene right and sometimes, when she is not getting it, she will be allowed to sleep and when she wakes up, she will memorize and get the scene right.
Emmanuella has starred in nearly all of the Mark Angel Comedy skits and has proven to the world that she is not just a talented little girl, but also worthy to be called an actress and a comedienne.
The influential kid won the G-Influence Niger Delta Special Talent Award in 2015 and in November 2016, she was honoured by the Australian Government with two awards for her out­standing comedy shows – Best New Comedi­enne & Princess of Comedy. The event took place in Syd­ney, Australia and with it, she became the youngest recipient of the Afro-Australia Music & Movie Awards (AAMMA).
Emmanuella revealed that she would want to continue with acting even beyond childhood. Her role models in Nollywood are "Aunty Mercy Johnson that acted Dumebi and Aunty Chioma Chukwuka". She looks up to "Uncle AY and Uncle Basket Mouth" in the comedy industry.
Meanwhile, her favourite meal is white rice and stew with chicken.
Mark Angel, Denilson Igwe and Emmanuella are arguably Africa's biggest comic trio, making waves on the Internet and beyond with their comedy skits.
The company also intends to shoot a feature film/comedy sooner or later. They also want to create clean comedy content for children.
Below are some of their videos: