Julius Agwu (born on 7th April 1973) is a 50-year-old Nigerian comedian, actor, singer, MC, and entrepreneur. He is known for his outstanding talent in comedy that cracks his audience up, no matter who they are.
Julius started his career as a boy, worked his way up the ladder of success, and today is one of the most successful comedians in Nigeria. Julius Agwu is also the CEO and founder of the music and production company Reellaif. He is the producer of the shows Crack Ya Ribs, Festival of Love, and Laff 4 Christ's Sake. The successful comedian also has an interest in music and acting. He has been married for 14 years with two children. Find out more about this ace comedian, his private life, his career, and why his marriage crashed.
Summary of Julius Agwu's Biography 
Full name: Julius Agwu
Nickname: D'Genius
Gender: Male
Date of birth: 7th April 1973
Julius Agwu's Age: 50 years old
Ethnicity: Ikwerre
Nationality: Nigerian
Zodiac Sign: Aries
Sexual Orientation: Straight
Religion: Christianity
Marital Status: Divorced
Julius Agwu's Wife: Ibiere McClayton Agwu
Julius Agwu's Children: Zadok and Zahra
Julius Agwu's Parents: Chief Augustine Amadi Agwu and Mrs. Mary Agwu
Siblings: 5 including Bridget Omokhoa
Julius Agwu's Net worth: $1.5 Million
Famous for: Comedy, Acting, and Singing
Julius Agwu's Instagram: @juliusagwu1
Twitter: @JuliusAgwu1
Facebook: @Julius D'Genius Agwu
Julius Agwu is From Rivers State, Nigeria
Actor and comedian Julius was born in and is from Choba in Obio Akpor Local Government Area, Rivers State, Nigeria. He grew up there and got his education from the state. Agwu is from the family of Chief Augustine Amadi Agwu and Mrs. Mary Agwu. He is the fifth child of his parents, and he worked hard to make his parents proud by lifting them out of poverty.
Like the comedian always says in his comedies, he was born without a spoon talk more of a silver spoon. His family was not wealthy, and he had to sell while he was in school.
He also had to sponsor himself in the university, and he did so without having to quit school. The determination to have a better life for himself and his family drove him to success.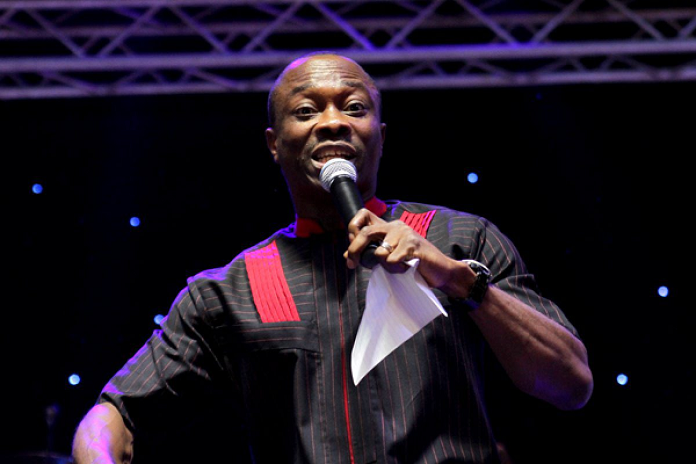 He Studied Theater Arts at the University of Port Harcourt
Julius Agwu had his education, from primary to university, in Port Harcourt, Rivers State, Nigeria. He attended Elementary State School and UBE Primary School, Choba, for his primary school education.
Then he enrolled at Government Secondary School, Borokiri, and later Akpor Grammar School, Ozoba, for his secondary education. Because he had to go for his business before going to school, Julius always went to school late and then had to entertain the class as punishment. He developed an interest in acting and entertainment while in secondary school and was made the President of the Dramatic, Debating, and Cultural Society.
After his Senior Secondary School Examination (SSCE), Agwu was admitted for a diploma in Theatre Arts at the University of Port Harcourt. He majored in acting with his diploma. On completion, Julius enrolled in a Bachelor of Arts (BA) program in the same department and university. This time around, he majored in directing. While he was in the university, Agwu traveled from Port Harcourt to Lagos to make ends meet. From there, he landed his first movie role.
Julius Agwu Started His Career in Acting in 1993
Having been in drama club in secondary school and having studied Theatre arts at the university, Julius Agwu was set to enter the world of entertainment as soon as he completed his studies.
While still in the university, Julius worked hard to secure acting roles. It was on one of his numerous trips to Lagos that he landed his first movie role. He had been taking part in stage dramas and TV plays before officially joining the Nollywood movie industry. He made his debut in the 1993 movie titled Rattle Snake.
After this movie, others followed, and he eventually tried his hand at producing. He produced The Gods Also Cry. Other movies he has starred in are After Count, Torn, and so on. These movies are successful and contribute to Agwu's fame and wealth.
List of Julius Agwu's Movies and TV Shows
Julius Agwu has starred in many movies and TV shows. Some of the movies he has starred in and produced are;
Rattle Snake – 1993
After Count – 2011
Torn – 2013
A Long Night – 2014
The Gods Also Cry
Lagos Boy
King Jaja of Opobo
End of the River
A Look at Julius Agwu's Comedy Career
Comedian Julius Agwu started comedy as early as his primary school days when he would come late to school. As we mentioned earlier, he was often punished for coming late, and his punishment was to make his classmates laugh. He was always asked to dance and entertain his classmates while they clapped for him.
The teachers saw this as a punishment, but Agwu began to love it. He started showing interest in comedy and eventually ventured into it as one of his career paths. Julius Agwu indeed started comedy earlier in life; however, it was not until he started acting that he realized his potential in comedy.
As a boy, he was into both comedy and drama, so he joined theatre troops like Willy Willy Travel Theatre. In secondary school, he performed in other schools with his theatre troop.
Upon moving to Lagos, he started going to shows and showcasing his talents in acting and comedy. Today, he is one of the first and best comedians we have in Nigeria. He has also launched his own comedy shows, such as Crack Ya Ribs, Festival of Love, and Laff 4 Christ's Sake.
The Ace Comedian is also a Musician
The versatile comedian is also in the music industry. He has been acknowledged as the inventor of musicomedy in Nigeria. This genre of music has to do with acting, comedy, and singing. The songs are always fun as they are meant to make the listeners and viewers happy.
Julius Agwu has also Founded his Own Production Company
Comedian Agwu is versatile indeed. He started from nowhere and has become an employer of labor today. Agwu has established some companies which are contributors to his fame and wealth. Below is a list of the companies the actor has to his name.
Reellaif Limited: This is a movie and music production company through which he earns most of his income. The company also sees to the production of his shows "Crack Ya Ribs", "Festival of Love", and "Laff 4 Christ's Sake".
Julius Agwu Foundation is an NGO through which he gives back to society through the less privileged.
Has Julius Agwu Retired from Comedy?
Julius Agwu has not retired from comedy, and as it stands, he is not ready to retire anytime soon. Comedy made him who he is today, financially, with fame and respect, and he is not ready to stay away from his career. Indeed, he is not seen on the screens as often as he is used to. There are reasons behind the sudden breaks, as they are for good.
Julius Agwu had a break sometime in 2015 when he underwent brain tumor surgery. This sickness, operation, and recovery kept him away from the screens for a while. As soon as he recovered from the sickness, he made his way back to the big screen and back to business.
He didn't shut his fans out; instead, he made it known to the world what he was going through. In an interview, Agwu affirmed that he was taking some rest after the sickness. However, he has not gone for any other break and is not talking about retirement at the moment.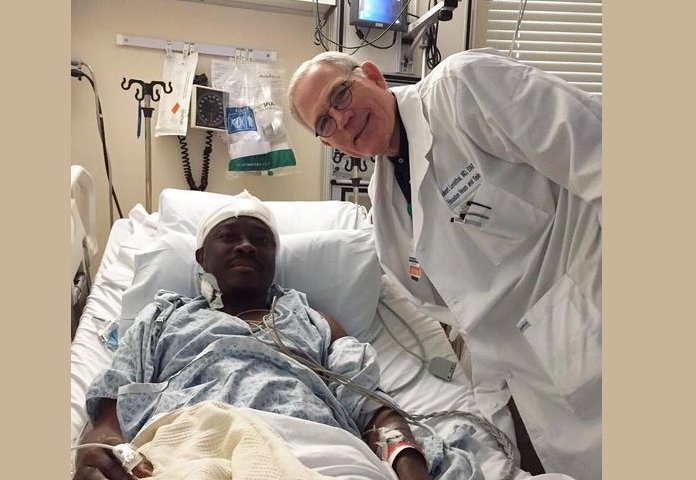 The Comedian Suffered from Brain Tumor
Julius Agwu suffered from brain tumors and had surgery on May 12, 2015. He planned to travel outside the country in 2015 when he was told he had three tumors; two in the brain and one at the back. Upon hearing the news, he started gasping for air. It bothered him a lot, and he confirmed that he felt like taking his own life. Later, he underwent some brain tumor surgery.
In 2016, reports had it that he had a brain tumor relapse and had fallen ill once again. This information was, however, denied by his wife and manager. His wife said that he was well and had not fallen ill again. His manager, Bishop, also confirmed that Julius Agwu was well. Agwu later recovered and went back to the screens.
Comedian Julius Agwu Was Married to Ibiere
Julius Agwu was married to Ibiere MacClayton Agwu until 2022 when it was public that the couple was no longer together. They married in 2008, and their union is blessed with two kids; Zahra and Zadok. They were together for 14 years.
The reasons for their divorce are not known to the public. But, Julius Agwu complained bitterly about how his wife abandoned him while he was sick. He said that the sickness opened his eyes to the issues in his private life. And he realized that they were no longer compatible during his sick days. His wife took their children and traveled abroad instead of staying behind to take care of her sick husband.
As information has it, they were already having issues in their marriage before the sickness came. And the ailment was an opportunity for her to free herself of the marriage and show how tired she was. After the divorce, Julius Agwu and his wife have not addressed the public on the true cause of the divorce.