Tattoos have had an amazing and fascinating history in Western popular culture for quite some time now. Following this trend, several Nigerian celebrities now wear their hearts on their skins, and it definitely looks good on most of them. Believe it or not, some of these celebrities have tattoos not necessarily because it has any deeper meaning or to impress anyone, but mostly because they think it looks pretty on them.
Meet the Nigerian celebrities with stunning tattoos that can make you wanna have one.
Tonto Dikeh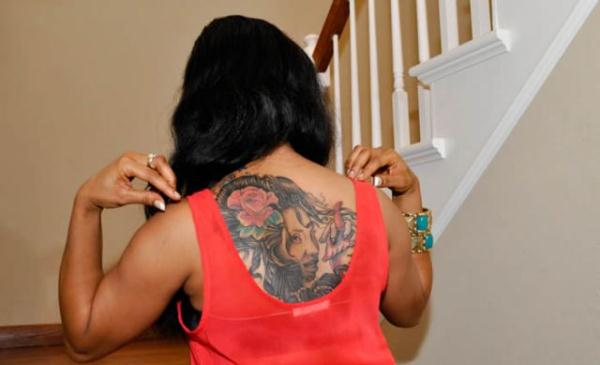 The first runner-up of the 2005 Next Movie Star TV reality show, Tonto Dikeh, is the top of our list. The Nigerian actress and singer from Ikwere, Rivers State, was born on 9th of June, 1985 into a family of seven. The Rivers State actress is fondly called the grandmother of anything tattoo in Nigeria. She has pierced her body with several quotes and symbols including the latest addition to her leg which says "Guide my steps". She has approximately 58 tattoos on her body…pretty remarkable.
Oge Okoye
The London-born actress, Oge Okoye emerges as one the actresses with amazing tattoos. The diva graduated from Nnamdi Azikiwe University with a degree in Theater Arts and is one of the babes making waves in the movie industry. The pretty curvy Nigerian actress is a top tattoo freak with one on her left leg, one on her arm, a stamp on her breast which makes her appear more attractive and some others in places where I dare not mention. Her love for tattoos has made many Nigerians believe tattoos are a top priority for her.
Rukky Sanda
Rukayat Sanda, a Nigerian actress, scriptwriter and producer from Ikorodu, Lagos State is another tattoo freak on the list. The extremely attractive actress was born on August 23, 1984, in Lagos, and has lived in Lagos most of her life. She is really representing the industry. Though she is new in the tattoo world, she has a big tattoo stamped on her back, bigger than the ones on the bodies of other tattoo freaks.
Peter Okoye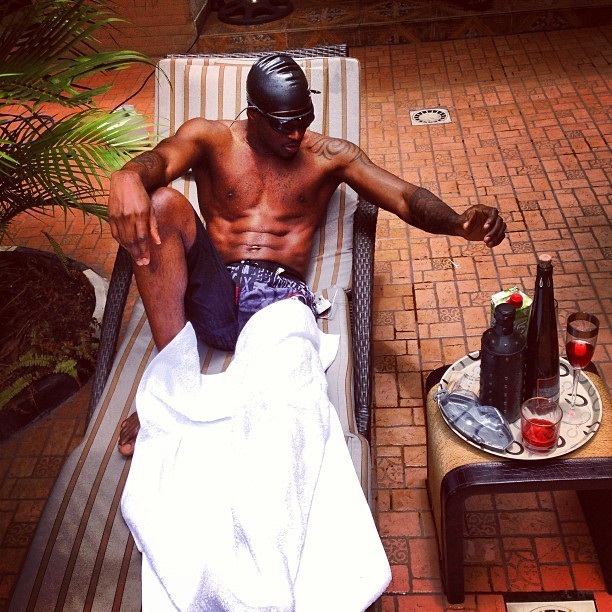 The Nigerian singer and performer Peter Okoye is one of the male celebrities with a stunning body. He is also a top tattoo freak and has several tattoos stamped on his body with one that has a close resemblance to that of the American rapper Rick Ross.
Shan George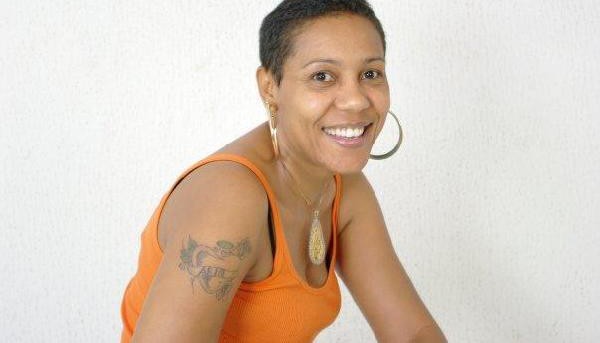 The beautiful and sexy mother of four is another top tattoo freak who is not new to the ink world. The village born and brought up actress who grew up like every other village girl, but highly privileged has a good number of remarkable stamps as sexy as she is on her back and even on her arm.
Ayo Adesanya: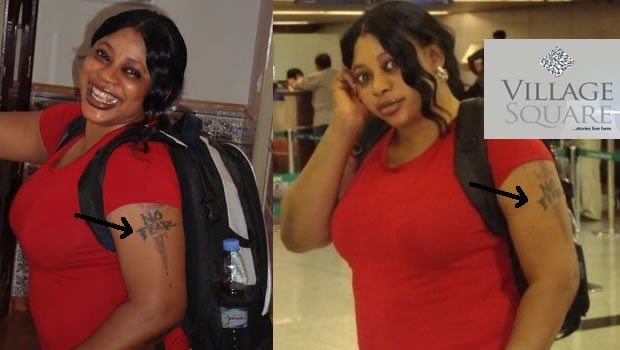 The boobs lady, Ayo Adesanya remains one of the outstanding actresses in the Nigerian film industry with sexy curves, and cute eyes that could make any man start imagining things. The hot actress is really extremely enthusiastic over tattoos. As a proof, she has her bottom stamped with the name of her ex-lover; Goriola Hassan whom she had a son with and also has another on her arms. She is really a tattoo freak!
Iyabo Ojo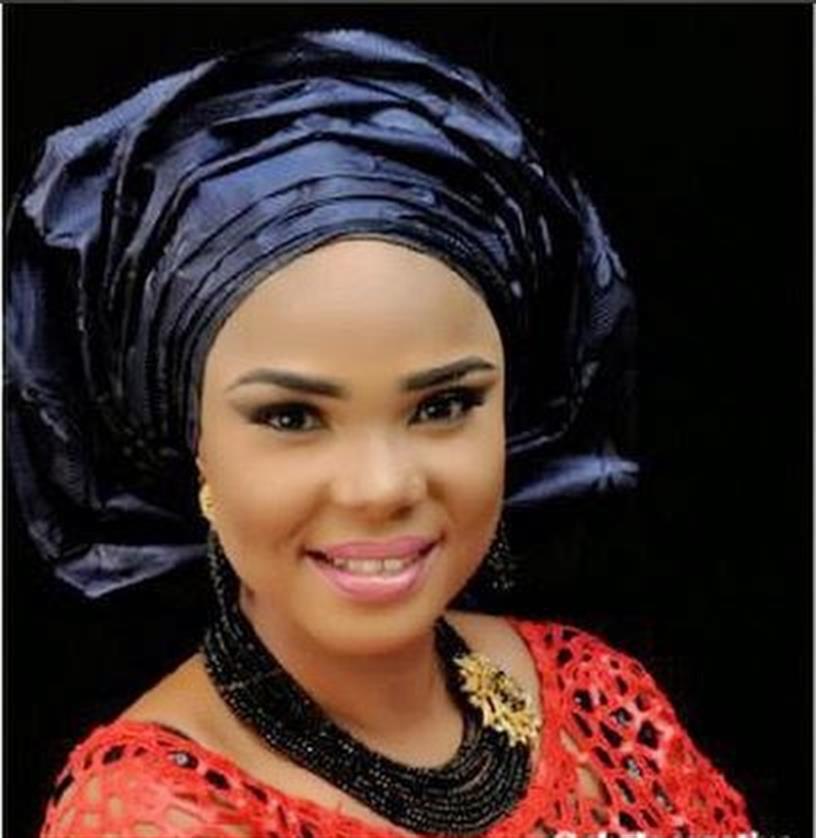 The beautifully made light-skinned Alice Iyabo Ojo is another actress in Nollywood (the Yoruba sector) who crazily loves tattoos the same way kids love chocolate. The charming December born proved her love for tattoo by stamping two on her body, one on her chest and the other on her arm.
Cossy Orjiakor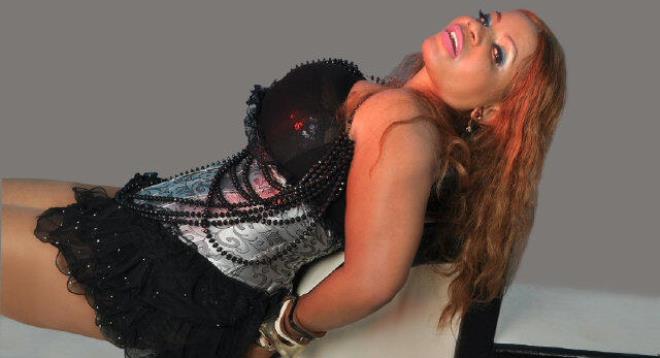 The lady with the biggest boobs of our time Cossy Orjiakor is a tattoo freak too. Cossy is popularly known by Nigerians because of her many controversies. She is very proud of her assets and is not shy to show off the skin of her boobs anywhere. The pretty lady always flaunts her tattoo, boldly stamped on her boobs.
Olamide Adedeji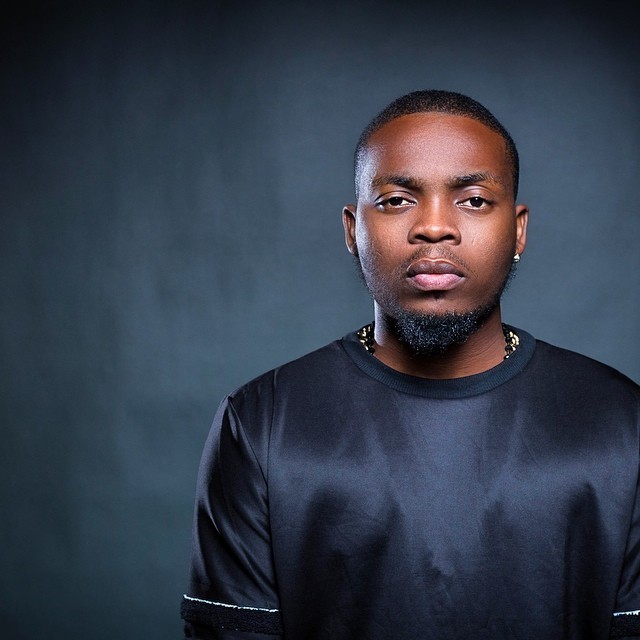 The Nigerian hip-hop recording artist is from Bariga, Lagos State, and he is better known by his stage name Olamide. He records mostly in Yoruba, his native language. The chap is not left out in the ink world as he has several tattoos stamped on his body.
Oritse Femi
Oritsefemi Majemite Ekele popularly known as Oritse Femi is a Nigerian musician whose music is selling like hot pizza. He has won several awards including Indigenous Artist of the Year award in 2014, Nigeria Entertainment Awards and also earned himself 2 nominations in the 2014 City People Entertainment Awards. The golden-haired chap is not left out in the ink world.
Bukky Wright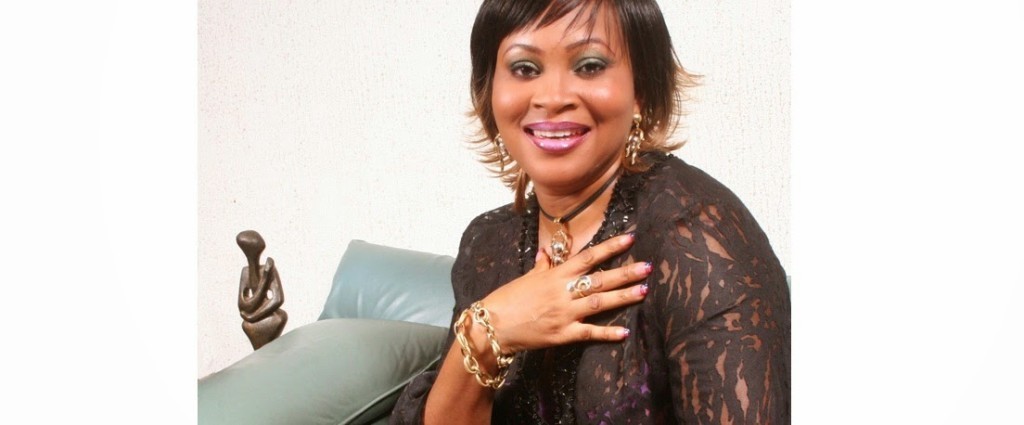 This sexy Nollywood actress and movie producer, Bukky Wright is one of the Nigerian celebrities going over the roof for tattoos. The light-skinned lady is one of the most successful actresses in Nigeria and also one of the best in the trade of acting. Charming and elegant as she is, Bukky has a tattoo stamped on her body.
Halima Abubakar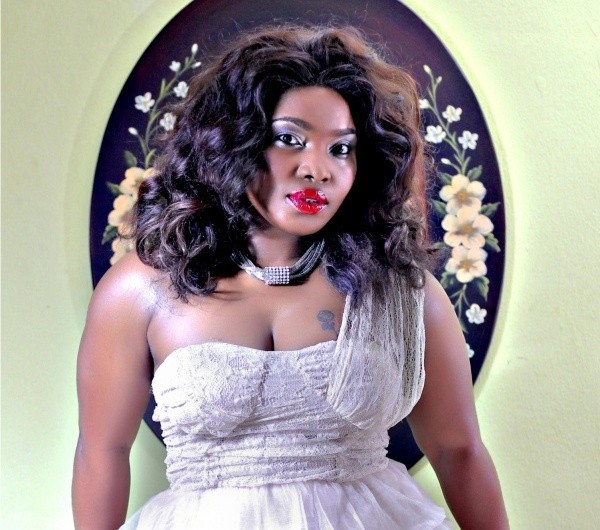 The Kano-born multiple award-winning/Nollywood star actress, Halima has been in the industry for years. The charming star who started acting because of the love she has for it is also a lover of tattoos and has quite a good number of them on her body.
Sikiratu Sindodo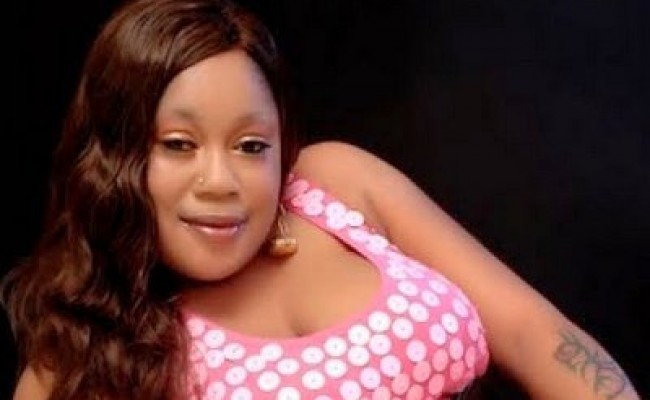 Tayo Odueke popularly known as Sikiratu Sindodo is a Nollywood celebrity and a charming mother of one. The ever-young actress has been doing great since her separation from ex-husband, Mc Oluomo. The sexy actress has several tattoos stamped on her body but the most obvious one is the one on her left hand.
Lizzy Anjorin
Elizabeth Ibukunoluwa Anjorin fondly called Lizzy works hard each day and appears to be an actress who has a burning desire to stay on top of her game. She has featured in over 50 Yoruba movies in the last few years of her stay in the industry. The light-skinned actress is also in tune with the ink world and has a tattoo on her left arm. she likes her privacy a lot and lets little or nothing out about her personal life.
David Adedeji Adeleke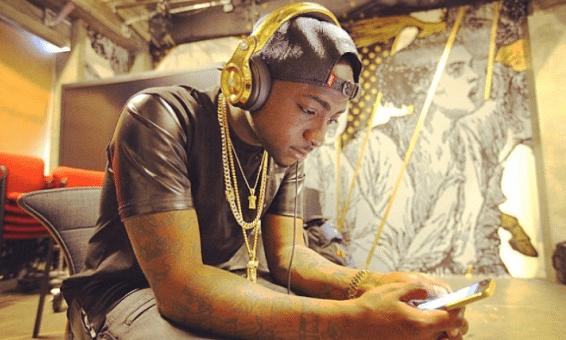 Popularly known by his stage name Davido, he is a Nigerian recording artist, performer, and record producer whose songs are always well-received throughout Nigeria.  The American born chap is hugely involved in the tattoo world and has quite a number of them.
Getting a tattoo should be serious business (and not something young, drunk people should do at 2 o'clock on a Sunday morning). You're permanently altering your body. For life. Forever. Although this only costs a couple of thousands to get the one you want but you have to realise that you'll be permanently giving up real estate on your body. You will never be as pure and clean slate as you've always been. That of course annoys, intimidates or irritates some people, who then never get tattoos. But there are other people who find it delightful and charming, to these group of people, that very real and life-long commitment motivates them to plan it out so brilliantly, they'll never get tired of their tattoos. Let's take a look at some more Nigerian celebrity tattoos that can make you stand in awe.
Lola Alao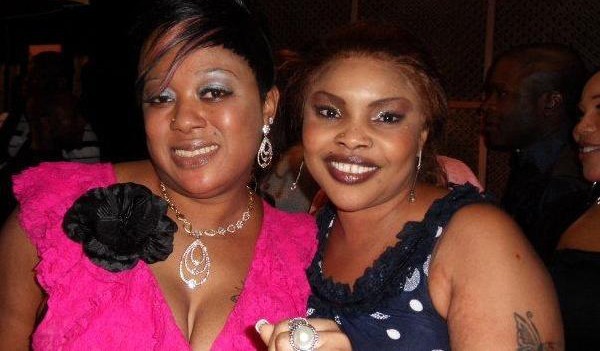 She is one of the most controversial Nollywood actresses and she has attracted many scandals to herself for just being in the limelight. She was once called 'diabolical' by her husband. In spite of all that, she has really moved on with her career without minding what the person behind her thinks of her. The mama has an obvious tattoo on her left boob and also a big one on her arm. What is it with all these ladies stamping tattoo on their boobs, are there clear reasons for that?
Iyanya Onoyom Mbuk:
The Nigerian recording artist, singer, songwriter, and performer who is best known for winning the 2008 MTN Project Fame West Africa as well as for his song, "Kukere. The cute chap has really gained the love of the ladies. Iyanya has so far created an interesting trend in The Nigerian music industry. The ladies man has a tattoo on his cute body which he does not hesitate to flaunt.
Burna Boy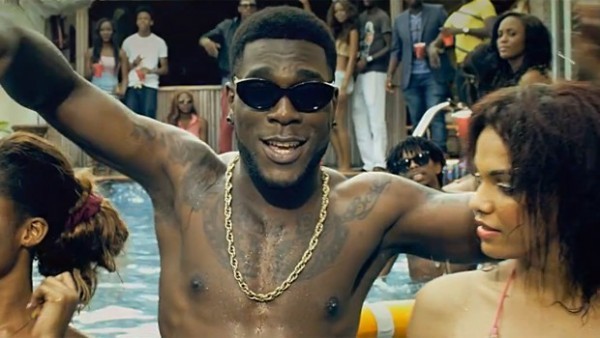 Damini Ogulu popularly known by his stage name Burna Boy is a Reggae-dancehall singer and songwriter born on the 2nd of July 1991. He is also known for his singles "Abeg Abeg Abeg", "Party Wit Me", "Firewood", "Touch Your Toes", "Like To Party" and the Davido-assisted "Trumpet". The handsome dark-skinned chap has tattoos all over his body, almost covering every part of his skin.
Ayodeji Ibrahim Balogun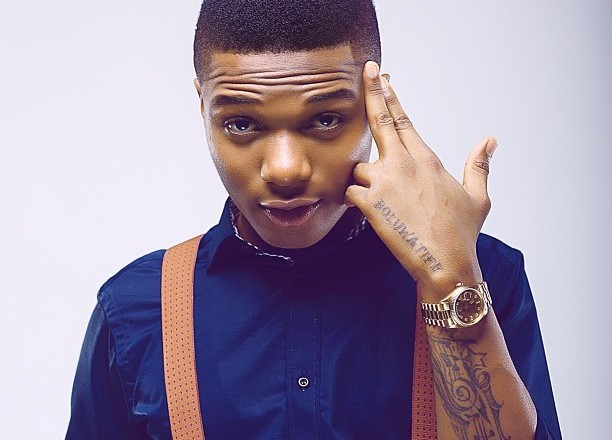 Cute lips kid, Ayodeji Ibrahim Balogun popularly known as Wizkid is a talented singer, songwriter and performer. His relentless hard work and contributions to the Nigerian Music Industry have earned him great achievements, including a BET Award. The young smooth guy is also not left out in the ink world as he has some on his hands and body.
Anita Joseph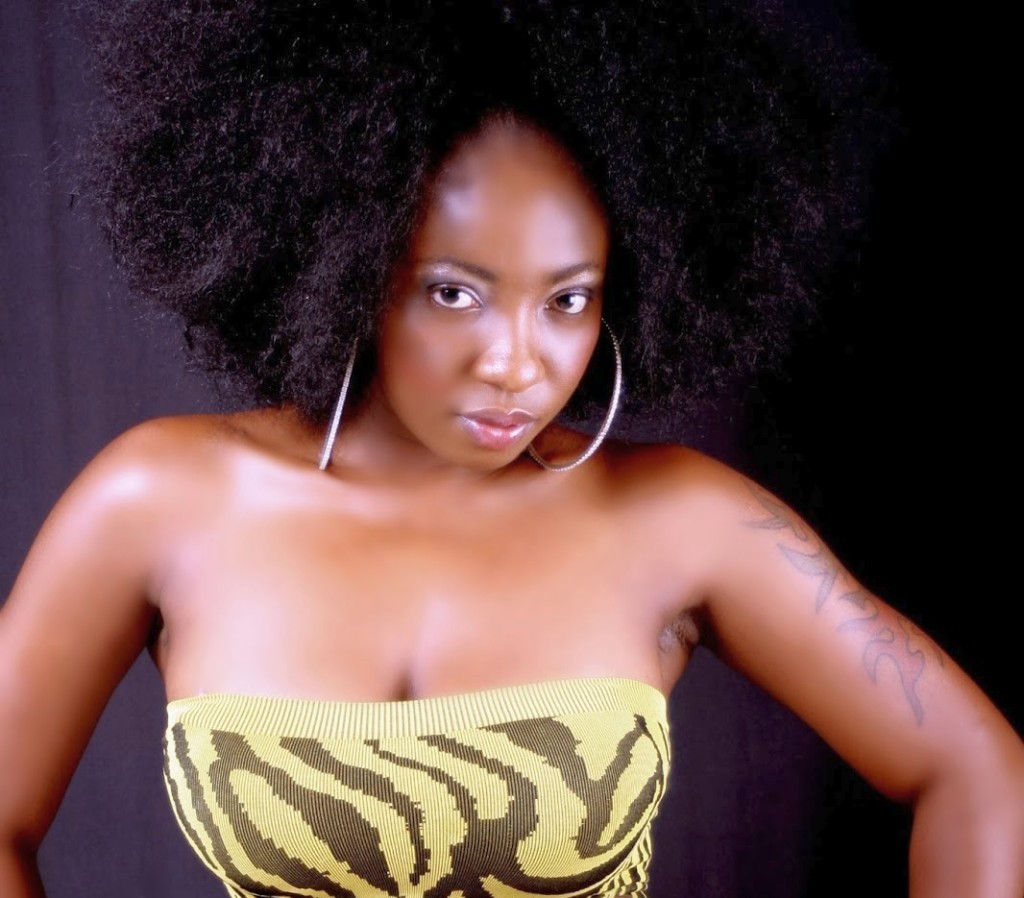 The sexy Actress, Anita Joseph who is well endowed with natural curves and other necessary ingredients men don't just joke with, is another Nigerian celebrity that has a tattoo. She carefully picked a very soft spot to stamp a big tattoo, guess where? On her left hand.
Fathia Balogun
Pretty Fathia who is always looking young and cute despite the fact that she is a mother of two has gained the love of many Nigerians. Surprisingly, Fathia; the ex-wife of Saheed Balogun is a popular Yoruba actress that is not new to the ink world. She also has a tattoo stamped on her arm.
Dayo Amusa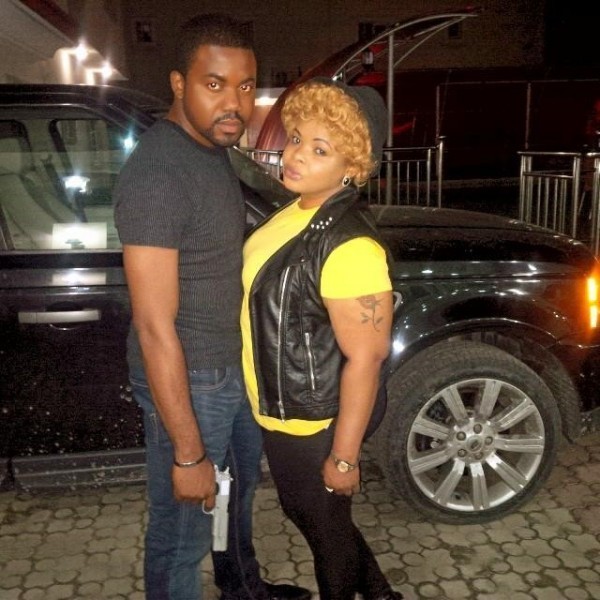 Dayo Amusa is not just an actress like many other actresses in the Yoruba movie world, she is also a producer. She has produced several films which have earned her a good position among the top female movie producers in The Yoruba movie industry. Since she kicked off her career in Nollywood as an actress, she has always shared a fair share of her romantic life including the good and the bad side of it all.
Innocent Ujah Idibia

2Baba as he is fondly called by his fans, is a Nigerian singer, songwriter and record producer. 2face Idibia is one of the most decorated and successful hip-hop artists in Africa who has set an almost unsurpassed record in The Music Industry. Many Nigerians regard him as being simply because he hardly flaunts his wealth through his wears. But surprisingly, the simple dude is also among the celebrities with body tattoo.
 Charly Boy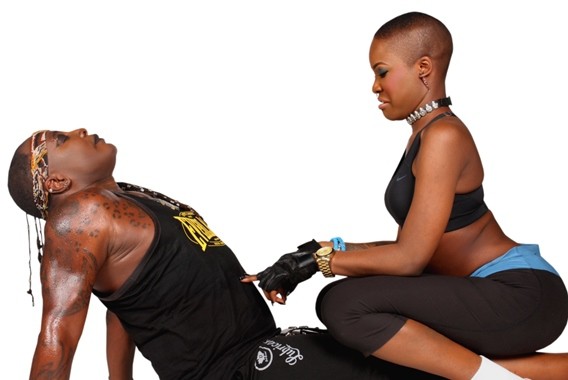 Charly Boy is one of perhaps the most controversial Nigerian celebrity. People see him and his family as weird and quite abnormal mostly because of their punk lifestyle. He is a huge fan of tattoos and piercings too.
Lady Di Oputa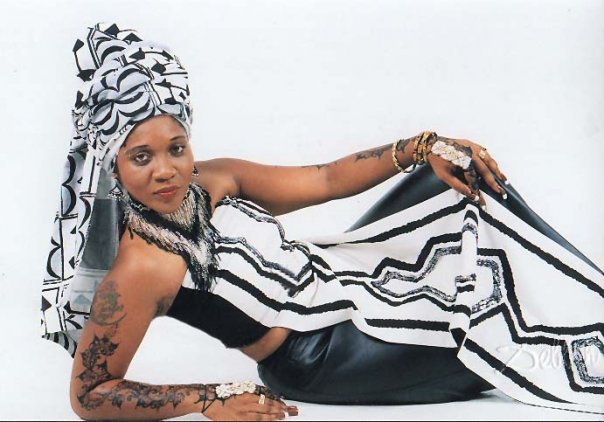 Lady Di is the wife of controversial entertainer Charly Boy. She, like her husband, is also a huge fan of tattoos as her body indicates. The couple is popular for their punk lifestyle.