Obama children stayed at the White House where their every move, behaviour and appearance were watched by the Secret Service and the media. And even now that they are longer the first family of America, Obama's children especially Malia Obama remain in the limelight with the media prying into nearly everything about them including their private life.
Born as Malia Ann Obama on July 4, 1998, in Chicago, Illinois, USA, Malia Obama grew up in Chicago. She graduated from Sidwell Friends School and got admission into the prestigious Harvard University, where she became the latest in a long line of children of presidents to get educated at the institution. She hopes to become a social worker someday.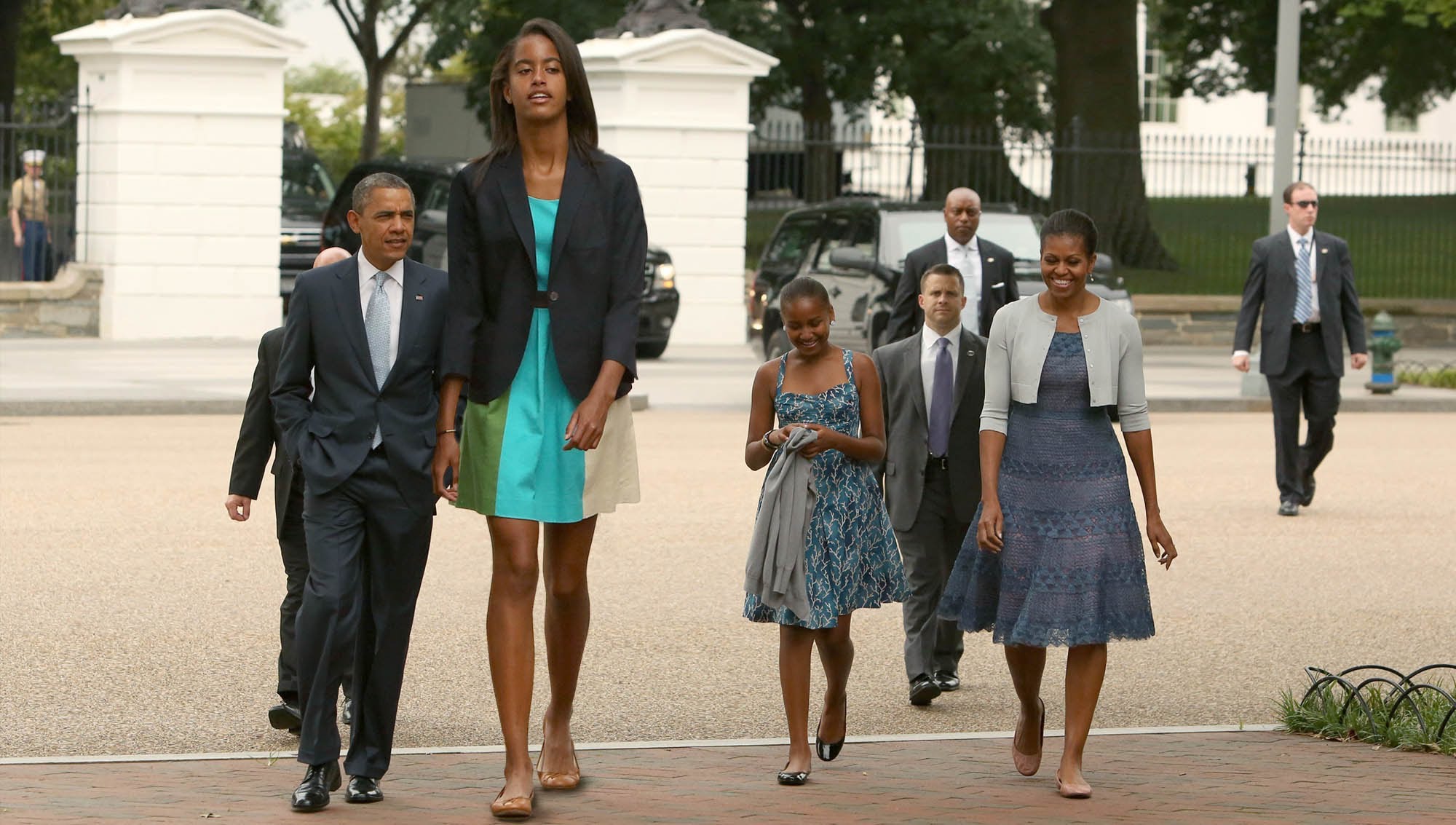 Height
Malia towers at 6 ft 1 inches or 185 cm in height. On her 16th birthday in 2014 she was 5 ft 9 inches. Currently, the young lady is possibly the tallest in the Obama Family, as she is some inches taller than her dad and her mom. She is also quite taller than her younger sister.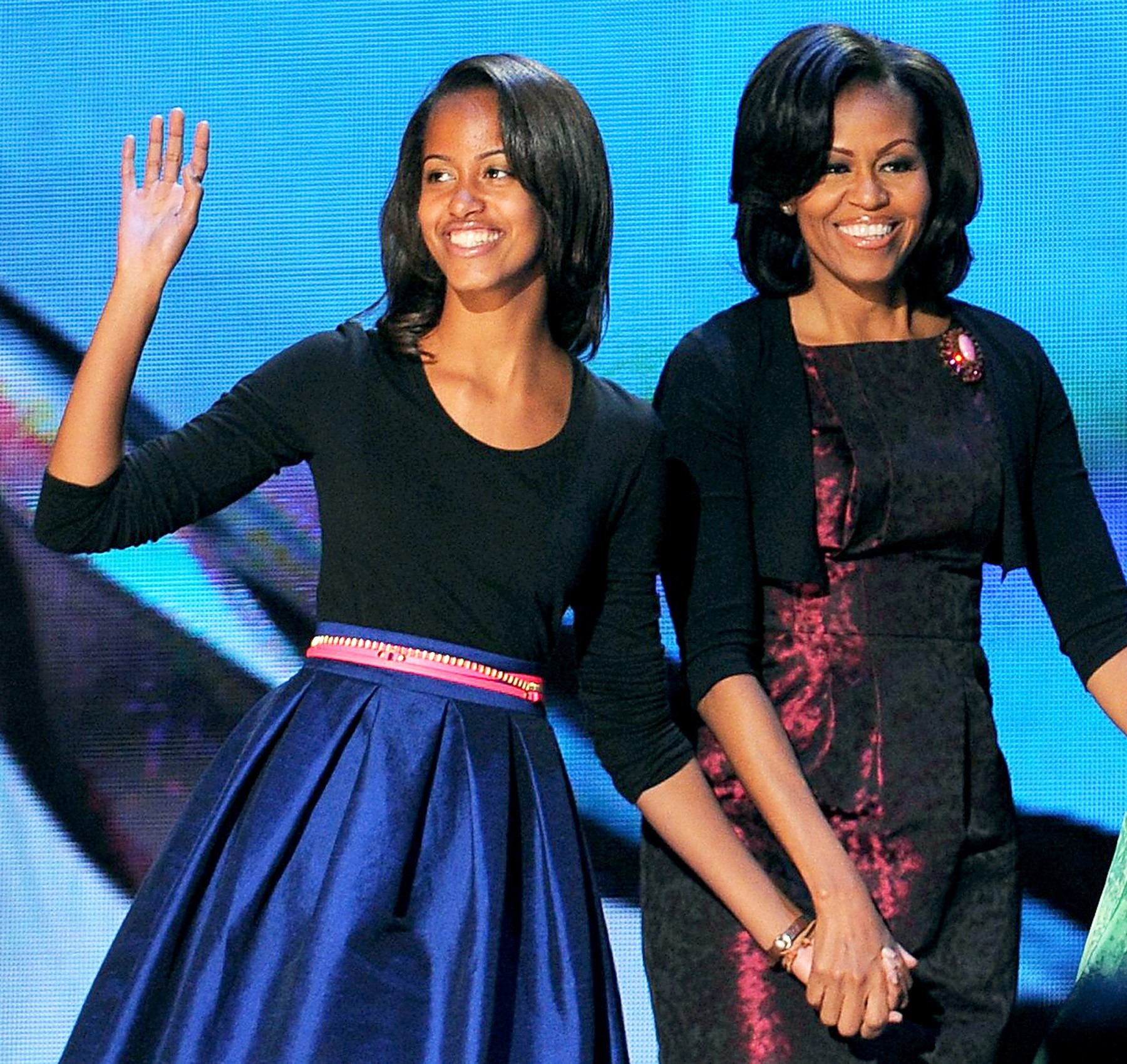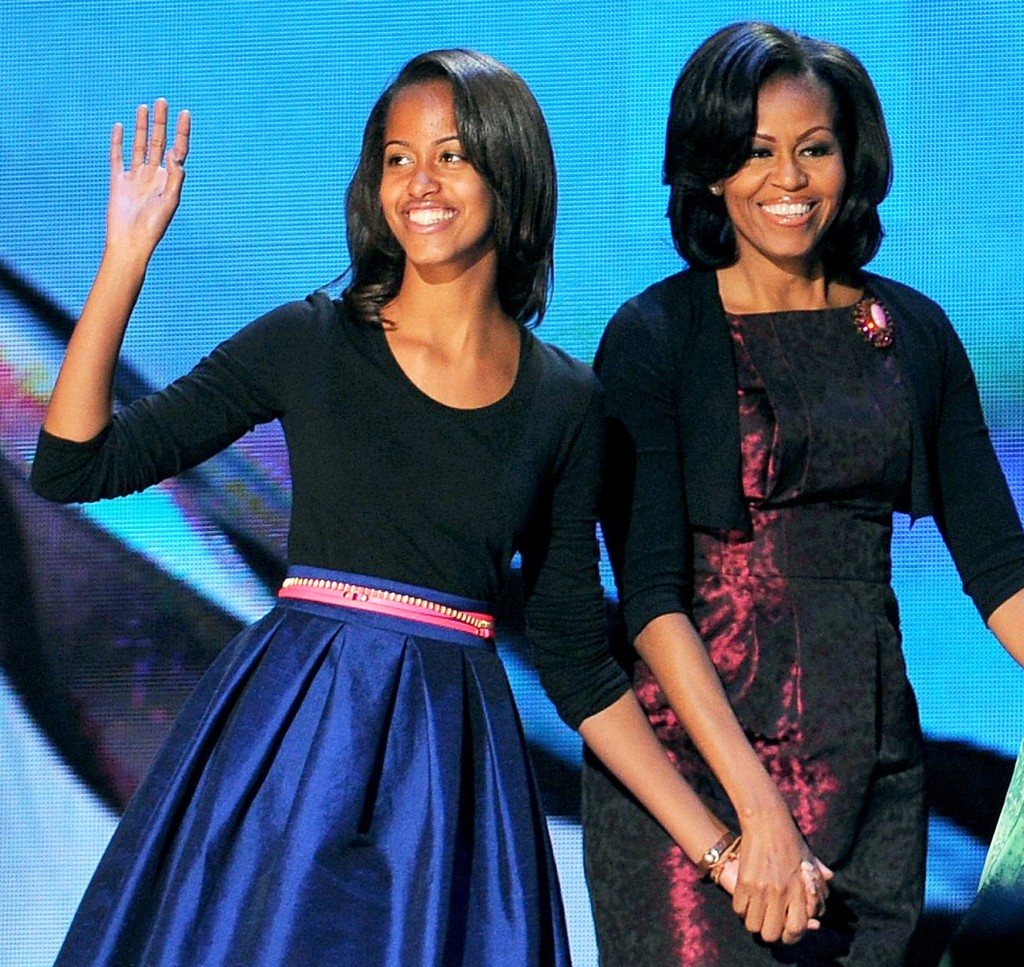 With her current height, she is said to be the tallest president's daughter in the recent history. She is taller than the daughter of the immediate past Democratic president, Chelsea Clinton who measured 5 feet, 9 inches tall and one of George Bush's daughters Jenna Welch Bush Hager measured 5 feet, 8 inches. She is also taller than President Donald Trump's daughter Ivanka Trump who is 5 feet 11″. As well, Malia has outgrown so many American female celebrities such as Niki Minaj who is 5 ft 2 in or 157 cm tall, Kim Kardashian who is 5 ft 2½ in or 159 cm and Jennifer Lopez who also is 5 ft 5 in or 165 cm among so many others.
Body Measurement
Malia Obama and her sister (Sasha) are both tall for their age yet you never catch them slouching as if being tall were a shame. Malia is not ashamed of her height, plus she has a really nice physique with her body measurements said to be 36-26-36 IN or 91.5-66-91.5 cm. She weighs 61kg or 136.5 lbs which makes her look perfect in any clothing.  Her dress size is 6 while her shoe size is 9.5 (US). Good enough the young lady inherited her mother's sense of style.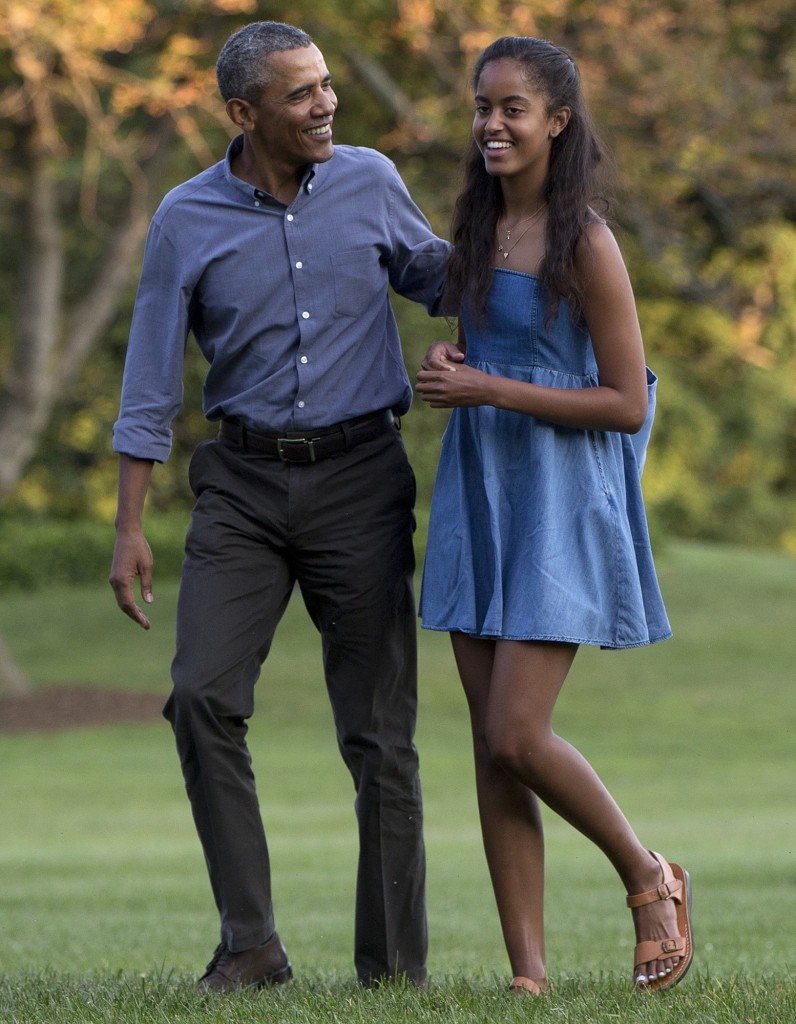 Net Worth, Car
As far as we know Malia is still in school and hasn't really gone into the money-making cycle. Therefore her net worth is not known. Also, like most teens, the beautiful teen learnt how to drive but she got trained by the secret service. She got her first car at 16 but because in Washington, you have to be 17 to drive alone she had to drive with an adult. Nobody was sure of the brand of the car she received, but now that she has become a young adult and a college student, she reportedly rides in 2005 Chrysler 300c which costs $1 million.
Boyfriend
Malia is said to be going out with Brit Rory Farquharson, the son of an investment manager. The two met at Harvard University where they are both studying. The young lovers are agemates and Farquharson attended a high-paying ( $47,000) private Rugby school in England where he was the head boy for 2016/2015 year. He also played golf and rugby. He was very famous in the school and was every girl's dream.
His CV includes an appearance in rugby video played at World Cup Opening in 2015, (which also featured Prince Harry), a role member of Rugby School's chemistry, the Blue Bunsen Society and a summer intern with Centre for Democracy and Peace Building in Northen Ireland. His father is chief executive of Insight Investment Management Limited based in London and his mother is a qualified accountant.
See Also: How Tall Is Barrack Obama?
Interest Facts About Malia Obama
Malia is known as someone who takes interest in her father's social and political life. She attended both her father's swearing-in ceremonies, accompanies him on presidential trips and even official meetings. With that, a lot says she might match her mother's impressive career achievements. For her interest in her parent's career, the pretty young lady was declared by TIME as one of its 25 Most Influential Teens of 2014. People who are close to Malia say she rarely opens up to strangers but her mother (Michelle Obama) confessed that she is very judicious and communicative and that she likes square talks with her mother or father and always shares her problems with them.
Also, her participation in her parent's social and political life alongside her exceptional qualities has made her one of the most intelligent daughters of US presidents.