Ned Nwoko is a famous Nigerian business tycoon and politician who is not only popular for his taste for luxury but also his penchant for pretty women; especially the fair-skinned ones. Many people got to know about him following his marriage to the delectable Nigerian actress (former child star) Regia Daniels, and the wide age gap between the duo. While the couple enjoyed the publicity and fame that came with their union, Regina's fans got the golden opportunity to get to know Ned and his family life.
It is was then revealed that Regina Daniels is not Ned's only wife, instead, she was the 6th as of that time and was even in the same age bracket as one of Ned's numerous children. While Ned has managed to keep his family out of the spotlight, there are still some very interesting facts we learned about them; their royalty and the amazing family bond they share which is not typical of most polygamous families in Nigeria.
Most Of Ned Nwoko's Wives Are Not Nigerians
The Nigerian lawyer and politician, Prince Chinedu (Ned) Munir Nwoko lives a polygamous lifestyle, and the fact that he is a practicing Muslim gives him a better chance to marry as many wives as his wealth could afford. What, however, seems shocking about his love life is the fact that he never dates his wives for long before marrying them, plus, all his wives are allegedly virgins at the time of their marriage to him.
Ned Nwoko is currently married to six(6) women and he currently has seven(7) children of which four are girls and three are boys. Although they don't live together in one house, Ned has managed to keep his family together and is not estranged from any of his wives or kids. Of his 6 wives, 5 are not Nigerians except for his youngest wife, Regina Daniels. All his wives have something in common – they are light-skinned which is not a surprise as the billionaire lawyer and politician has admitted his unique penchant for fair-skin ladies. Though Ned's wives are believed to be six in number, only four of his wives are known while two remain unknown. Here are details about the four known wives of the popular business tycoon and politician
Lily Nwoko
Lily is the first wife of Ned Nwoko. She is a barrister. Lily and Ned have been married for over two decades. Ned doesn't joke with her and he adores her so much that some of his properties are under her name. Not much is known about her as she loves keeping her profile off the internet. She doesn't live with her husband, we learned she lives in the United Kingdom.
Lina Nwoko
Lina is one of Ned Nwoko's wives who is also a Moroccan and an air hostess. She keeps her life off social media. She only got to be known when there was a family drama involving her and her husband's sixth wife Regina. According to reports, Lina couldn't stand the fact that their husband spends more on Regina than he spends on any of his other wives. She accused Regina of manipulating their husband, the accusation came after Regina posted a photo of a new car Ned bought for her. Although Regina didn't reply the accusation, it was obvious that the two billionaire wives are not on good terms with each other.
Laila Charani Nwoko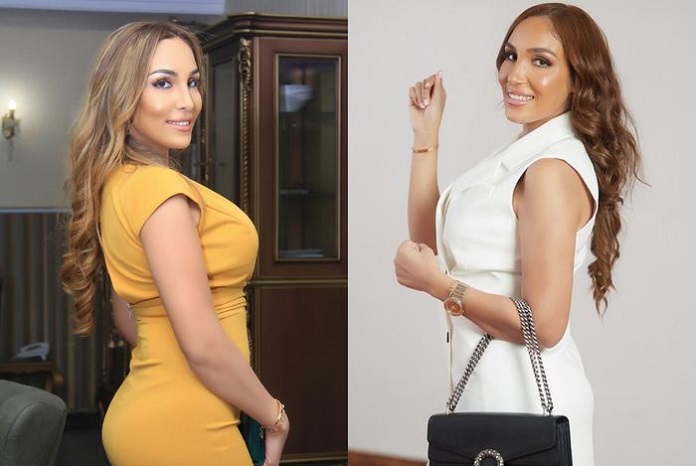 Laila Charani is a Moroccan lady. She is one of Ned Nwoko's wives, reportedly number 4 as against being the first which many people erroneously assume. She married Ned in 2011 and they have three children together. Laila is a bit popular on the net. On her 30th birthday celebration, Ned gifted her an expensive Rolex wristwatch.
Regina Daniels Nwoko 
Regina is Ned's most popular wife for obvious reasons. She is a Nigerian actress and film producer. Ned met her for the first time when she and some of her friends and family members came on a tour at his residence. He liked her and the fact that she is from Delta State and she is a virgin prompted him to go ahead and marry her. They got married in April 2019 and it was reported that Regina was 19 years old at that time.
Her position on Ned's list of wives has been very controversial, many refer to her as Ned's sixth wife but a statement made by Ned claimed that his wife (Regina Daniels) was 22 years old when he married her and she is his fifth wife and not his sixth. They have a son together named Munir Nwoko whom Regina gave birth to on the 29th of June 2020.
Has Ned Nwoko Taken A Sixth/Seventh Wife?
Barely two years after Ned's married Regina Daniels, it was rumored that he was getting a sixth or seventh wife. At first, fingers pointed at popular Nollywood actress Chika Ike but it turned out it wasn't her. Two women have been mentioned as the billionaire's possible seventh wife. The first lady is simply known as 'Sara' and 'Sar8al' on Instagram. She is a fair UK-based lady who has been seen around Ned's house with Regina Daniels. It is also claimed that the lady would undergo the traditional marriage rites like Regina and his other wives did. The second lady said to possibly be Ned's sixth or seventh wife is Phyllis Thompson, a Zambian lady who had recently called Ned 'My love' in a birthday message. Shortly afterward, romantic photos of she and Ned appeared online.
Ned Nwoko is yet to confirm which of the two ladies he is making his next wife. However, there are claims that he has officially taken a new wife who apparently is a 17-year old lady identified on social media with the handle official_estherBright. The young beautiful lady announced it, referring to herself as Ned's latest wife and Regina Daniel's 'co-wife'. While the billionaire lawyer is also yet to confirm this, he has severally hinted that he would continue to marry as he deems fit. His reason being that he loves children.
Meet All of Ned Nwoko's Children 
Ned is a lover of children and loves being surrounded by them. Currently, the billionaire has seven children excluding his first child that died in 2014. Here facts about his children.
Tarik Nwoko
Tarik was Ned's first and eldest child. He died at his father's house in London back in 2014 when he was 22 years old. The former law student at the North Staffordshire University, England was reported to have died in his sleep on the 8th of December 2014. Before he died, Tarik had mentioned that he was not feeling well when he had dinner with his friends the previous night. After investigations, it was concluded that his death was not alcohol and drug-related. He was an athlete who had a keen interest in football.
Julia Nwoko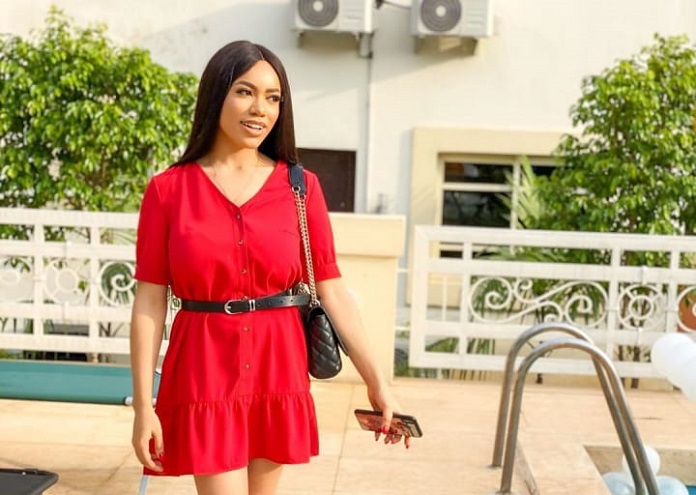 Julia is one of Ned's daughters and she is assumed to be the eldest child now after Tarik passed on. She is Laila Nwoko's first child and is said to be older than her father's sixth wife and stepmother, Regina Daniels. However, the two ladies seem to be close as seen by the photos they keep posting online.
Naya Nwoko
Maya is one of Ned Nwoko's young daughters. She is six years old. According to her family, she is a little swimmer whose love for swimming started when she was two years old. She got to be noticed when Regina posted a video of the young girl swimming some time back when the family went out for family sporting activities.
Maya Nwoko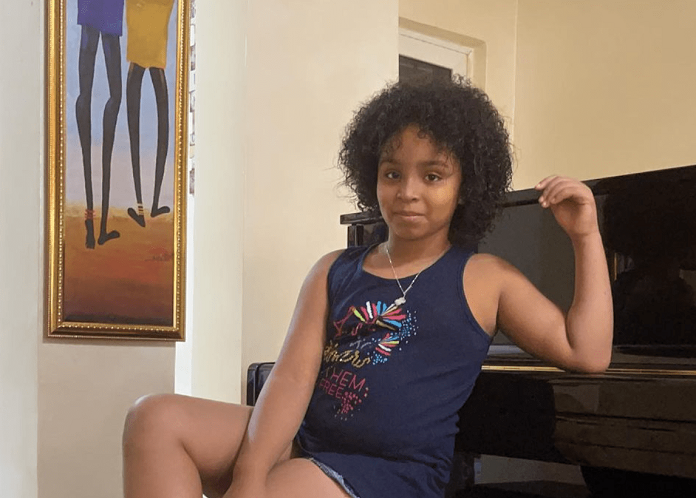 Maya is also one of Ned's daughters. She is always seen with Naya but she is Laila's daughter. Maya and her step-sister are probably Ned's favorites as they are for now the youngest girls in the family.
Amir Nwoko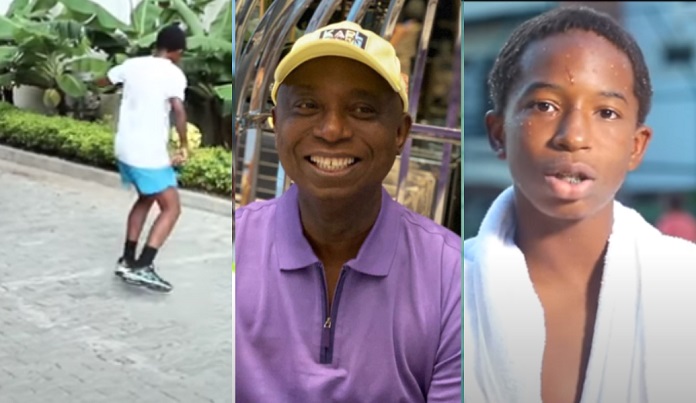 Amir is Ned Nwoko's son who is presently the eldest son after the death of Tarik. Amir is thirteen years old. He sees himself as a natural athlete and follows his father's footsteps as far as sports is concerned. He is also a great swimmer like his sister. He began learning how to swim at the tender age of six.
Hayat Nwoko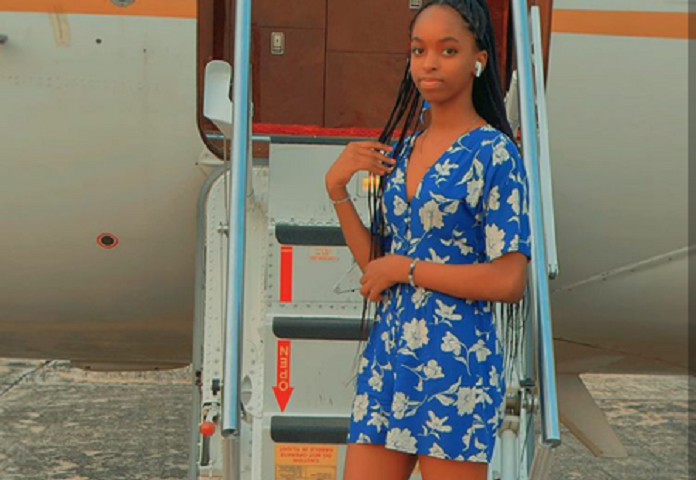 Ned's daughter Hayat seems to be very vocal and more popular on social media seeing that she has thousands of followers on Instagram. She is a content creator and is often posting pictures and content on her social media platform.
Sultan Nwoko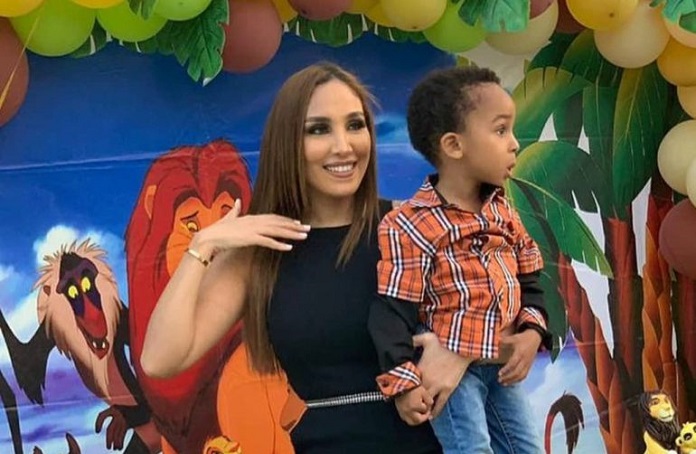 Sultan is Laila's son who turned three years in 2020. Before the birth of Munir, Regina's son, Sultan was the youngest of Nwoko's children. The young boy is cute and a true replica of his father except for his light skin.
Munir Nwoko
Munir is the youngest child of the famous billionaire, Ned Nwoko. He was born on the 29th of June 2020 by Ned's sixth wife Regina. His naming ceremony happened four weeks after his birth, and his parents celebrated his birth privately due to the COVID19 outbreak. Since his birth, the cute boy's picture has been shared on several pages of Ned and Regina's social media accounts, and like his siblings, he looks like his father except for his fair
complexion.
Who Is The Most Popular Of Ned Nwoko's Wives?
Out of the six wives of Ned, Regina Daniels Nwoko is considered the most popular because she has made fame for herself even before she got married. On Instagram, for instance, the former actress has millions of followers while her husband has is not doing badly with a couple of thousands.