Bobrisky is a transgender woman and LGBT personality from Ogun State, Nigeria, born in 1992 and whose real name is Okuneye Idris Olanrewaju. She is best known for her presence on Snapchat and Instagram.
If you're an active Snapchat user, you must have heard of the name Bobrisky or at least seen a couple of her pictures. Bobrisky is the male Barbie of Snapchat in the Nigerian sphere and one of the most popular Nigerians on the social app.
Bobrisky is one of those children who grew up wanting to mimic the opposite sex but tried to contain that transformation. With Nigeria being a country with no LGBT (Lesbian, Gay, Bisexual, and Transgender) rights, her likes have scaled through criticisms and attacks. Today, she is proudly one of the most talked-about persons in the country.

Summary of Bobrisky's Bio
Full Name: Okuneye Idris Olanrewaju
Also Known as: Bobrisky, Bob
Date of Birth: August 31, 1991
Age: 31 years old
Place of Birth: Ebute Metta, Lagos
State of Origin: Ogun State
Nationality: Nigerian
Alma mater: University of Lagos
Occupation: Entrepreneur
Marital Status: Single
Originally From Ogun, Bobrisky was Born into a Polygamous Family and was Raised in Lagos State
The popular Snapchat barbie was born in 1991 in Ebute Metta, Lagos. Her mother raised her in a polygamous Muslim family, but her father is originally from Ogun State. Sadly, nothing much has been revealed about the crossdresser's biological family. However, according to her revelation in an interview with a newspaper, her father married three wives, with her mother being the last. Bob also revealed that her mother had three children (two sons and one daughter) and that she was the second son and the last of the three children.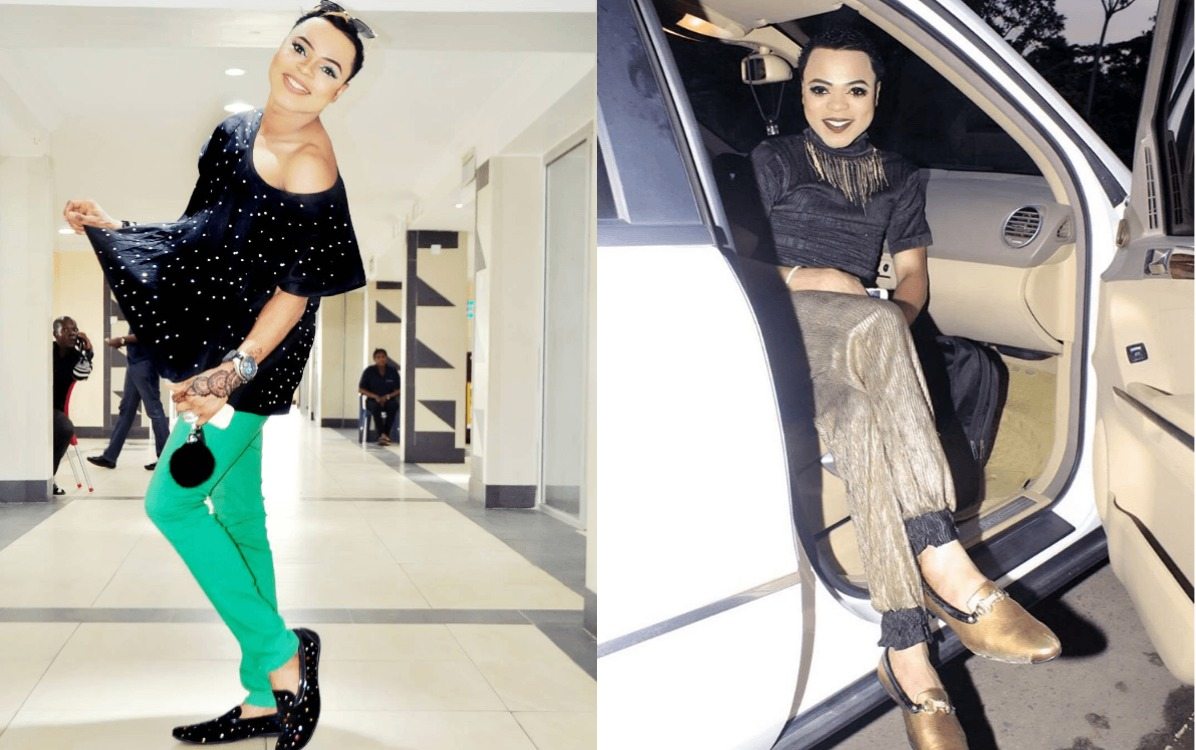 Her parents had issues at some point, leading to their separation. While his older siblings stayed back with their father, Bob stayed with her mum until she grew older. Bob was born as a boy, but in 2019, she announced her preference to be addressed as "she" and "her" after receiving several misgendered comments on her Instagram profile. Borisky's mother, whose name is unknown, is still alive and runs a provision store in Magodo, Ikeja, Lagos. The social media star rarely talks about her parents and siblings; hence, the scarcity of information about them.
Her family may have chosen to distance themselves from her because they are not supportive of the path she chose for herself, especially as her new choice of identity and lifestyle is against their religious beliefs. Meanwhile, Bobrisky made mention of Christianity as her new choice of religion. She cited stress as among her reasons for neglecting her parent's religion. Bobrisky attended Kings' College in Lagos State, where she obtained her O'level certificate, after which she went to the University of Lagos (UNILAG) for a degree in Accounting.
Bobrisky Started Fending for Herself Quite Early
Family structure, they say, has a substantial impact on a child's mental development, and for the likes of Bobrisky, growing up in a large family with lots of children for a father to carter for means growing up fast to fend for herself. Although the celebrity star is yet to give details of what her childhood looked like, there is no doubt that she struggled through life to provide for her basic needs.
Bobrisky was responsible for herself since she was 16, and while in the university, her fashion sense led her into selling clothes and beauty products. While she was busy with that, she worked as a choreography coach, tutoring people on the latest dance steps. Her passion for these two helped her earn income enough to take care of her needs.
Her Life as a Crossdresser was a Strategy
Bob's sudden rise as a famous crossdresser has many wondering if she has lived her childhood years as a crossdresser. Well, things were apparently not so until her university years. Bobrisky revealed that her choice to take on a new identity was sparked by her desire to be famous and make more wealth. As someone who is already in the business of selling women clothing and beauty things, taking a dive into wearing women's things to draw attention was quite easy for her.
Gaining the desired attention, Bobrisky took it as a strategy to improve her business. She began selling creams, clothes, and make-ups in large quantities. From there, she made more money and got herself a store on the mainland for her clothing business and one in Lekki Phase One for her cosmetics business. The rest they said was history.
Bobrisky Has Become a Renowned Social Media Celebrity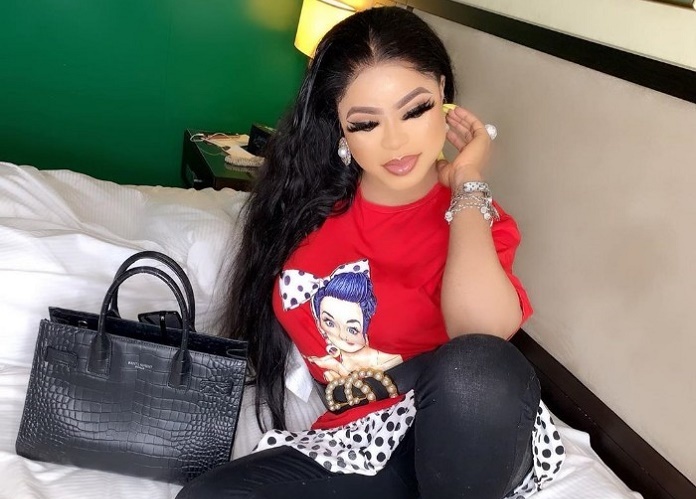 The rise to fame of the now-popular crossdresser may not be so much surprising. Obviously, the advent of social media helped many people to get rich and become very popular. The likes of Bobrisky have utilized this advantage to get themselves the much-desired fame they enjoy today. It is a fact that very few people have been able to master the art of monetizing controversy as Bobrisky does. A major part of Bobrisky's business is stirring up internet controversies for her own benefit. 

Bobrisky began gaining public attention by dressing up as the opposite sex in her Snapchat videos. As expected, her videos received massive views to such an extent that she was dubbed the "Snapchat king" of Nigeria. As Snapchat's popularity dwindled, Bobrisky quickly switched to Instagram and established herself there. Of course, the journey to her present status was not an easy one. People called her names, but brushing all that aside, she remained focused on her plans, and today, she is commanding over 4 million followers and counting.
With her overwhelming followers on Instagram, Bobrisky is regularly approached by companies seeking exposure for their brands. The internet celebrity charges hundreds of thousands of Naira to promote brands and appear on paid commercials for brands and companies. On one occasion, Bobrisky self-declared her net worth; she boasts of having over N40 million in two of her active bank accounts and still hustling to become a billionaire before the age of 30. She also said her cosmetic store is worth N30 million and that she makes as much as two million Naira from the store in one week.
A Look at Bobrisky Before and After Transformation
Before her complexion transformation, the Snapchat celebrity's skin color was just as dark as most Nigerians until she suddenly turned snow-white – kudos to her bleaching cream expertise. She deals in whitening cream and plans to be a big competition of Dencia Whitenicious.
What Surgical Procedures Has Bobrisky Done?
Bob has spent time and money to transform her looks through series of surgeries and the use of whitening creams. The popular crossdresser Idris Okuneye has severally confirmed she has undergone a series of "painful" surgeries to achieve her flawless looks and shape. In 2019, she underwent some surgeries in Dubai to add feminine parts to her body.
Showing a graphic update on her reported liposuction surgery, Bob also lamented on the pains she went through to get her good looks. While it is unclear whether she has finally undergone genital reassignment surgery, the beautiful socialite has confirmed undergoing many other surgeries, including a breast implant and face transformation surgery.
Bob does not care about the rumors on her sexuality, nor does she waste time firing back at critics, and once posted on her various social media platforms as far as she is counting her millions, helping people, paying her tithes, she is totally fine. In 2016, Bobrisky was confirmed by Google's Communications and Public Affairs Manager for West Africa, Taiwo Kola-Ogunlade, as the most searched individual in Nigeria from October 26 to November.
Is Bobrisky Really Gay?
Of course, everyone believes Bobrisky is gay as he continues to mention her mysterious boyfriend who has been her sponsor. Her mystery bae, who she claims is Africa's fourth-richest man, reportedly gave him N7 million and a Benz. The girly guy posted pictures of the money after cashing it from the bank.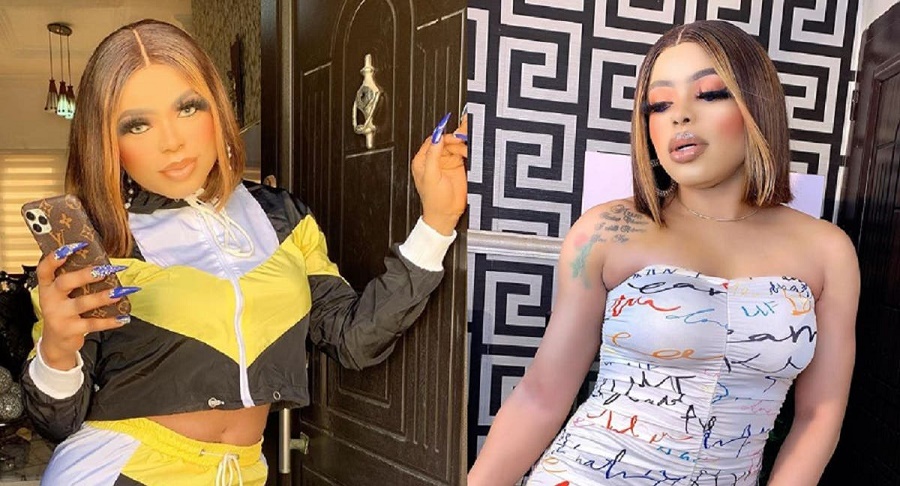 The mystery bae also plans to get Bobrisky a house next to Linda Ikeji at Banana Island. What a bae! Bobrisky is well-known as a fashionista who likes to chat dirty and post raunchy kinds of stuff. Nevertheless, her fans love him all the same. Needless to say, Bobrisky is in her late twenties and obviously gay.
Meanwhile, the socialite had earlier in an interview with an aforementioned newspaper claimed that she was not into homosexuality. "When I'm in my house, I'm somebody else, the Idris that God created me to be. But when I'm leaving my compound, I'm the beautiful Queen Bobrisky," she was reported as saying.
Controversies involving Bobrisky
As one who courts controversy, it is most surprising how Bobrisky seems to get away with it. Despite that her homosexual innuendos do not align with the norm of the country, the acclaimed queen of Snapchat has been a media sensation. Her words and social media posts are extremely controversial. Here are some of the crucial topics she's been involved in.
Bobrisky's 'Gay' Comments
He was once arrested by the Lagos State Police Command at Lekki shortly after she publicly announced she was gay. Although her apprehension points towards publicly identifying as homosexual, Bobrisky claimed she was arrested following a petition that was written against him by rival and entrepreneur Toyin Lawani. Meanwhile, the crossdresser had recently noted that she wants people to keep guessing all the time about her gender as that's what keeps her in the news. She said she enjoys controversial situations, and that's why she doesn't make quick attempts to explain any situation, especially when it has to do with her gender.
Her Claims About Her Mother Being Dead
The online personality got herself into more controversies when it was discovered that her mother is alive and well. This is contrary to what she said earlier about her. Bobrisky's mother, identified as Alhaja Bollington, was said to have died a long time ago. Bob, herself states that her mother died in 2008 while she traveled for Hajj. However, it was later discovered that it's all a lie and that she is still alive and doing well for herself.
As opposed to Bob's claim about his "late mother" being a wealthy businesswoman who sold lace and other textile fabrics in Lagos Island, it was also revealed that her mother has a big provision store inside Magodo in the heart of Ikeja, Lagos. The reason for this lie is not known, but it appears to be one of her stunts to get attention. Bobrisky's mother is a known face in Magodo, Ikeja, Lagos, where she runs a big provision store located at No 47, Abdulquadri Street, opposite MRA office, Magodo, Shangisha, Lagos.
The elderly woman was disappointed to hear of her death from her own child. In 2018 and 2019, respectively, the socialite used her Instagram page to celebrate her "dead" mother on Mothers' Day, despite huge criticism against her claims about her mother.
Her Alleged Relationship with Ismaila Mustapha (a.k.a Mompha)
Bobrisky once again got herself into yet another controversy when one of her PAs, Oye Kyme, exposed her 'dirty secret': her alleged relationship with popular social media influencer, Mompha. While the crossdresser perhaps sat back to enjoy the public drama involving her name, her alleged partner was quick to respond with a threat to take legal action over allegations. Sharing screenshots of her chat with Kyme, Mompha also denied having an affair with Bobrisky. He insisted that he was a married man and didn't do gays.
Her Clash with Daddy Freeze
Also on the list of her most popular controversies was her clash with controversial OAP, Ifedayo Olarinde, popularly known as Daddy Freeze. The drama started when the Nigerian-Romanian broadcaster, who is also popular for preaching and mocking men of God on social media, shared a video of himself playing with his son. In the video, his son asked him not to wear his mom's shoes, and Freeze replied by saying he wouldn't wear them because he was not Bobrisky.
Bobrisky quickly replied to Freeze by calling him "a "stupid he-g" at" who is always trying so hard to catch her attention. Bob also stated that she doesn't know who Freeze is.  Freeze also fired back at Bobrisky, calling him a used tampon, a bleached brain, and an inanimate object.
FAQs About Bobrisky
Who is Bobrisky's Husband or Wife?
Bobrisky is not yet married. Explaining why she is yet to marry in an Instagram post in March 2022, she revealed that although she is in a relationship, her lover is a married man and as a result, she is waiting for him to divorce his wife before they can tie the knot. "I don't know how long it will take but very soon," he added.
What is Bobrisky's Net Worth?
The Nigerian Barbie took to her Inatagram on October 19, 2017, to announce that she was a millionaire. According to her at the time, she had more that N40 million in two of her active bank accounts and was still hustling to join the billionaire's club before she clocks 30.
We believe that her financial strength must have increased since then and her net worth as well. However, while we do not know the exact amount she is worth at the moment, some sources have put it at about ₦51 million.
What Is Going On Between Tonto Dikeh and Bobrisky?
Tonto Dikeh and Bobrisky were best friends for six years until 2020 when they started fighting each other after the latter blocked the actress on Instagram for unfollowing him. Bobrisky accused Tonto of owing to him N5 million and living a fake life but later apologized to her, however, Tonto never gave him another chance since then.
Who are Bobrisky's Parents?
While there are pictures of Bobrisky's father all over the internet, his name is not known. His mother, on the other hand, is identified as Alhaja Bollington. Bobrisky had said that her mother died in 2008 while she traveled for Hajj. However, it was later discovered that it was a lie as the woman was still alive and doing well.
Bob also claimed that her "late mother" was a wealthy businesswoman who sold lace and other textile fabrics in Lagos Island. However, it was also revealed that her mother runs a big provision store inside Magodo in the heart of Ikeja, Lagos.