Adebayo Ogunlesi (born December 20, 1953) is a prominent Nigerian investment banker and lawyer who is currently the Managing Partner and Chairman of Global Infrastructure Partners. He has been occupying the enviable position since July 2006 and has been very outstanding. He is also a member of the Dean's Advisory Board at Harvard Business School
Ogunlesi has also held several other positions, including the Head of Investment Banking (2002 – 2004) and Chief Client Officer (2004 -2006). Apart from his role at GIP, the banking elite serves as the head and Managing Director of Global Investment Banking at Harrisdirect LLC. Here, you'll get to know more about the Nigerian-born banker who's internationally celebrated for brilliance, excellence, and impressive performances across the world.
Profile Summary of Adebayo Ogunlesi
Name: Adebayo Ogunlesi
Date of Birth: 20th December 1953
Age: 69 years old
Place of Birth: Sagamu, Ogun State
State of Origin: Ogun State
Nationality: Nigerian
Education: King's College Lagos, Oxford University England, Harvard Business School, and Harvard Law School
Occupation: Investment Banker
Employer: Global Infrastructure Partners
Spouse: Dr. Amelia Quist-Ogunlesi
Number of Children: two
The 69-Year-Old Investment Banker was Born in Ogun State, Nigeria
Adebayo was born in Makun, in Ogun State, on December 20, 1953. He was born to Theophilus Ogunlesi (father), the first Nigerian professor of medicine at the University of Ibadan, Nigeria. Nothing is known of his siblings and mother. However, one can assert that having a well-educated father influenced young Adebayo Ogunlesi. Little wonder why he started off with a school known for its outstanding academic performance.
Born into a comfortable family of Yoruba origin, Bayo had a wonderful childhood and was enrolled at elite schools for his basic education. He attended the prestigious Lagos-based college, King's College, from where he proceeded to the United Kindom to further his education.
He Furthered His Education in the UK
Ogunlesi eventually got admitted into Oxford University England to study philosophy, politics, and economics. He was awarded a B.A. with first-class honors by the university at the end of his studies. The young Adebayo followed in his father's footsteps in the history of "first." He later applied at Harvard Business School and Harvard Law School at the time to further his education.
Ogunlesi and two others were the only foreigners in the class. This was because Harvard never liked admitting international students at the time. Therefore, he and the other two became the first set of foreigners to be admitted at Harvard. It was said that the young Bayo had an irrational fear of numbers. Perhaps in a bid to rid himself of the fear, he also applied and was admitted by the school for an M.B.A. From the Harvard Business School the same year he began his Law program. He graduated with a J.D. magna cum laude from Harvard Law School in 1979.
While studying for his M.B.A. and at the Law school, he worked at the New York City law firm of Cravath, Swaine & Moore as its attorney and summer associate. His Law degree paved the way for him, and three years later, he began to work with the United States Supreme Court's Associate Justice Thurgood Marshall as his law clerk until 1981, when he left. That position also aligned him to another item on his list of "first." Adebayo Ogunlesi became the first non-American to occupy the position of a clerk at the Supreme court.
Summary of Schools Dr. Adebayo Ogunlesi Attended
King's College Lagos
Oxford University England
Harvard Business School
Harvard Law School
Adebayo Ogunlesi's Career Transition into Banking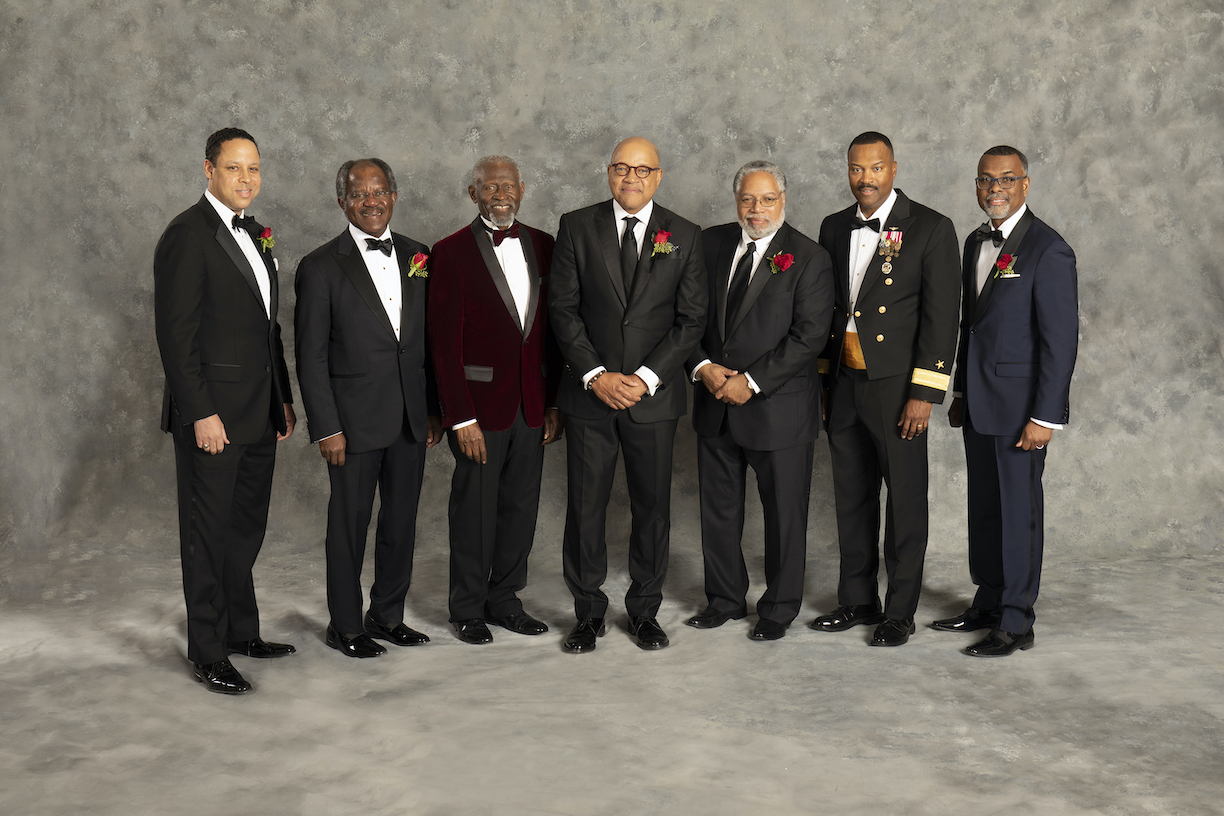 After he left the Supreme Court, he began to work in a private firm. Nine months into his intern position at the firm, he got a call from a bank that needed his services for a period of 3 months. What started as a temporary job became a full-blown career built for over 20 years of hard work and perseverance. He was made the leader of the project finance group in 1983 on the Nigerian gas project by investment bank First Boston.
No sooner has he ascended the ladder of success did he land a bigger promotion; the managing director of the organization, a position he attained via dedication and hard work. Adebayo Ogunlesi also served as the Head of the Global Energy Group from 1997 to 2002 and was later appointed as the Global Head of CSFB investment Banking Division in 2002 and a member of Credit Suisse's Executive Board and Management Committee.
He Founded Global Infrastructure Partners
Along with some business associates, Adebayo is a pioneer member of Global Infrastructure Partners (GIP), which actually started in July 2006. Today, the private equity firm is doing well investment-wise. For instance, in 2006, GIP reportedly bought London City Airport and a sizeable share of London Gatwick Airport in 2009. The firm is also the owner of Edinburgh Airport, which it acquired in 2012.
To his credit, the Nigerian-born but a UK-trained lawyer is a member of the District of Columbia Bar Association. He has also taught at the Yale School of Organization and Management and Harvard Law School and was once listed as a member of Donald Trump's Strategic and Policy Forum in December 2016. As a Lead Director, the investment banker received an Award of Excellence from a New York-based organization, The International Center. He was also named one of the most powerful executives in the whole United States of America.
Summary of all the Positions Dr. Adebayo Ogunlesi has held to Date
Law clerk to Associate Justice Thurgood Marshall of the United States Supreme Court (1980 to 1981)
Attorney at Cravath, Swaine & Moore Law Firm, New York City
Advisor on Nigerian gas project – First Boston (1983)
Head of the Global Energy Group Credit Suisse First Boston (1997-2002)
Global Head of Credit Suisse First Boston's Investment Banking Division (2002)
Member of Credit Suisse's Executive Board and Management Committee (2002)
Executive Vice Chairman and Chief Client Officer of Credit Suisse's Executive Board (2004-2006)
Chairman and Managing Partner of Global Infrastructure Partners (2006 to date)
Dr. Adebayo Ogunlesi has a Net Worth of $5 Billion
Touted as one of the most successful and powerful African businessmen, Dr. Adebayo has made much wealth from his fields of interest. After a thorough investigation, we found out that there are actually conflicting reports about his net worth. However, it is believed Dr. Adebayo Ogunlesi is worth as much as $5 billion. In 2012, Adebayo Ogunlesi was named one of the top ten Africans making waves in the business sector. Considering his achievements from that time till now, it's very safe to say he is on his way to overtaking so many African moneybags who are more popular than him.
He has earned this much through his many successful years as a legal professional and as a businessman. Dr. Adebayo Ogunlesi was first and foremost a lawyer, and then he turned to investment banker before finally establishing his own business/company – Global Infrastructure Partners. Through this company, he has invested in the energy sector (in companies like Guacolda Energia, Hess Infrastructure Partners, Medallion, etc.), transport sector (Gatwick Airport, Edinburgh Airport, Terminal Investment Limited, Pacific National, etc.), and other businesses. He also earns money from lecturing and other areas of interest.
Dr. Adebayo Ogunlesi is Married to Dr. Amelia Quist-Ogunlesi with Two Children
Adebayo Ogunlesi is married to Dr. Amelia Quist-Ogunlesi, a prominent optometrist born and bred in Britain. The couple got married in 1985, and their marriage is blessed with two lovely children. The industrialist's wife was educated in London, where she also practiced optometry before relocating to New York. The SUNY College of Optometry eventually issued her the necessary credentials to practice in the United States. Dr. Amelia is a trustee of the New York City Parents In Action and the Studio Museum in Harlem.
Apart from the information provided above and that his children are both boys, nothing else is known about Adebayo Ogunlesi's family. Details about his children, including their names and what they do, are unknown to the public. On the other hand, a look at the Nigerian President's Special Assistant on Digital/New Media, Tolu Ogunlesi, one may want to assume that he is one of his sons. However, this is mere speculation as there is no fact to back it.