Angela Okorie is no new name to the media. The 37 years old actress is one of Nollywood's most promising actresses best known for her roles in romantic movies. Angela is also a singer and entrepreneur who have succeeded in carving an enviable niche for herself in Nigeria's entertainment industry. However, outside her lustrous career, Angela gained public attention following her love life, especially as regards her marriage to Chukwuma Orizu.
Angela has been in the movie industry for the past fifteen years with over 150 films but there were times when her marriage became a big matter of discussion to such extent that it almost affected her career. Today, the actress seems to have an interesting story to tell about her love life. Here's the true situation of things in Angela Okorie's private life.
Who Is Angela Okorie's Husband?
Prior to her fame in the show business, Angela was a married woman. She got married at the age of 21, to a man named Chukwuma Orizu. Chukwuma was her long-time boyfriend who even after their marriage kept away from the spotlight until their recent divorce. Apparently, he is not involved in the entertainment industry like his wife and we can't confirm what career he is into. Very few pictures of him are seen online.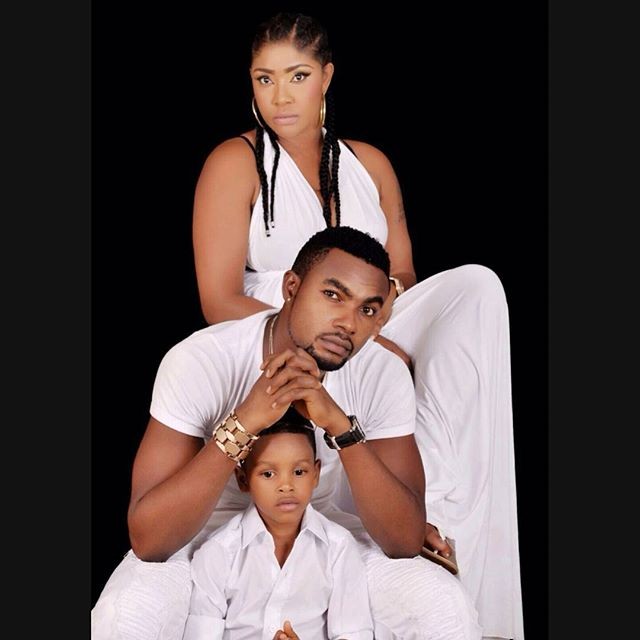 Angela Okorie and Chukwuma were married from 2006 to 2016. The very first notable appearance of Orizu to the public domain was in 2015 when he spoke up to defend his wife against the accusations of theft that was brought against her by Prince Ekeh, a South African/Nigerian celebrity. Aside from that, Chukwuma has not been a regular face in the spotlight. All through their years together, the pair had a son whose name is Chamberlain Orizu.
Why Did Angela Divorce Her Husband, Chukwuma Orizu?
Angela and Chukuma's marriage lasted for about 10 years and for as long as their marriage lasted, both Angela and Chukuma tried to keep their union away from the media. The little they shared on the media gave the impression that all was well and going smooth.
Things, however, began to get dicey when Angela Okorie hit the spotlight and the media began preying into her private life. Chukuma Orizu began to be in the spotlight for all the wrong reasons. There were accusations of him being violent towards the actress. But Angela refuted the claims of domestic violence and cheating allegations attributed to her then-husband. Chukuma in turn came out to clear Angela's name when there were rumors of her being unfaithful. He claimed Angela was faithful and not a cheat.
It however came as a shock to everyone when Angela announced on her Instagram page that she was getting a divorce. While rumors lingered further, the actress decided to speak up on the reasons behind their break up. Describing her husband as a nice man with a good heart, she said he had his own problems with her being a celebrity. From her explanations, it appeared he had issues with her acting career, dressing, and outspoken nature.
Divorce papers between Angela and Chkwuma were finalized in 2016 in a very serene and amicable manner to such extent that they are still friends to date. The two are also responsible for their son but as the mother, Angela holds custody of Chamberlain while Chukuma Orizu gets to see his son on an occasional basis.
Facts About Her Marriage to Another Man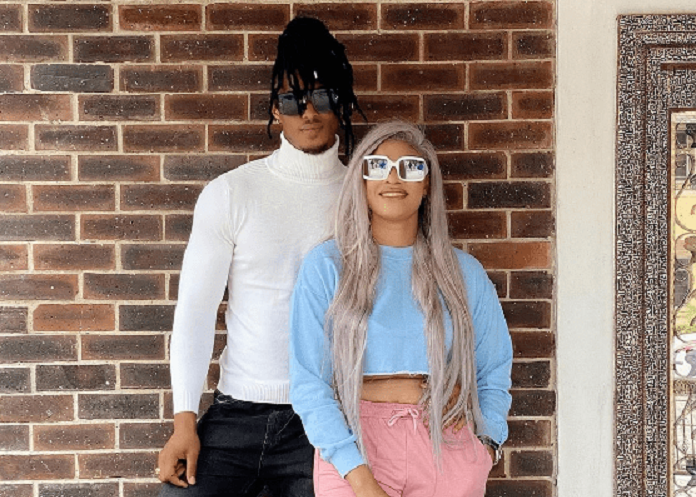 Shortly after her divorce to Chukuma Orizu, Angela hinted that she was not going to remarry but she seemed to have gone back on her words. After she and Chukuma divorced, Angela kept all of her dating relationships far away from the prying eyes of the media. But one she could not hold a secret for long as her relationship with Nwele Michael Chukwudi, who goes by the nickname Chuchu. He is on various social media platforms by his alias Desmond.
Prior to meeting Desmond, Angela opened up on why she would not want to marry again after her divorce. She said her past experience with her ex-husband has made her scared of getting married and divorcing shortly after.
Meet Baby Chuchu, Angela's Newly-found Sweetheart
Easily identified as Desmond, "Baby Chuchu" is the nickname of Nwele Michael Chukwudi. Aside from being known as the husband of the star actress, Desmond who is 5 years younger than his wife, has a career of his own, he is a businessman and is known for dealing in cars. Desmond is also a model, that can easily be spotted with just a single glance at him.
Desmond was born in 1990. Judging by his native name, it can be deduced that Desmond is from the Eastern part of Nigeria, which makes him a native of Igbo land. Desmond reportedly got married to Angela on Thursday, July 30, 2020, at a private beach in Lagos, Nigeria. As the news went around creating a lot of buzzes, we soon learned it was all a publicity stunt to create awareness for her new song "Baby Chu Chu."
Now Aged 37 Years Old, Angela Okorie Started Acting at 19
Having been in the spotlight for decades, Angela has only been in the movie industry for less than two decades and she has achieved quite a lot when compared to her peers in the same career. She is even being regarded as one of the best performing actresses in Nollywood. Prior to picking up an acting career in 2008, Angela was already in the spotlight as a model – a career she picked shortly after graduating with a Bachelors degree in Theatre Art, from Lagos State University. She modeled for Delta Soap for 10 years before kicking off her career as an actress.
Angela Okorie registered to be an actress when she was 19 years old and by 2005 she was already going for auditions. As luck would shine on her, she got to star in some minute roles in a few movies. Her big break in the industry, however, came in 2009 when she got her first movie role in the 2009 film Sincerity. She shared the movie screen with the likes of Oge Okoye, Nonso Diobi and Yemi Blaq. Shortly afterward she received a major role in Holy Serpent which further brought her to the limelight as well earned her a Best Actress nomination at the 2009 Africa Movie Academy Awards. Although she never won the award, it helped boost both her confidence and gave her the recognition she well deserved.
Over the course of her career, Angela Okorie has starred in not less than 200 movies, some of the very popular movies she has starred in are:
Holy Serpent
Forbidden Confession
Sincerity
Royal Vampire
Secret Code
Palace of Vampire
Heart of a Widow
When she started her acting career, Angela never imagined she would make it this big in the industry. The native of Ebonyi State, southeast Nigeria has earned so many award nominations and have her name written in gold as the winner of some of these awards.
Angela Okorie's Award List
City People Entertainment Award – Best Supporting Actress in an English Film
Africa Movie Academy Award – Best Upcoming Actress
City People Entertainment Award – Most Prominent Actress
Africa Magic Viewers Choice Award – Best Actress in a Leading Role
Africa Movie Academy Award – Best Actress in a Supporting Role