Being a single mom and still staying beautiful, beautiful enough to be asked out on dates, is not just a double task but a commendable one. Whether a celebrity or not, being able to manage your beauty and figure after giving birth, irrespective of your marital status is a trait of a real woman.
While most celebrities don't seem to mix motherhood and beauty quite well, there are a few who are doing an amazing job at looking good, beautiful, and flawless even while they juggle the demands of work and attention to the kids. Let's meet these hot celebrity moms.
See Also: Meet All Of The Most Beautiful Girls In Nigeria
1. Waje
Born as Aituaje Iruobe and known as Waje (Words aren't just enough), the Nigerian singer has been in the entertainment industry for a while doing background vocals for the Okoye brothers – P-Square, among others.
The Edo bred singer was raised by a parent, due to the divorce of her parents while she was young. On the journey to discovering herself years ago, Waje gave birth to a child. Her daughter is all grown up and is getting as big as her mother. Waje is both bold, hot and has a killer body.
2. Monalisa Chinda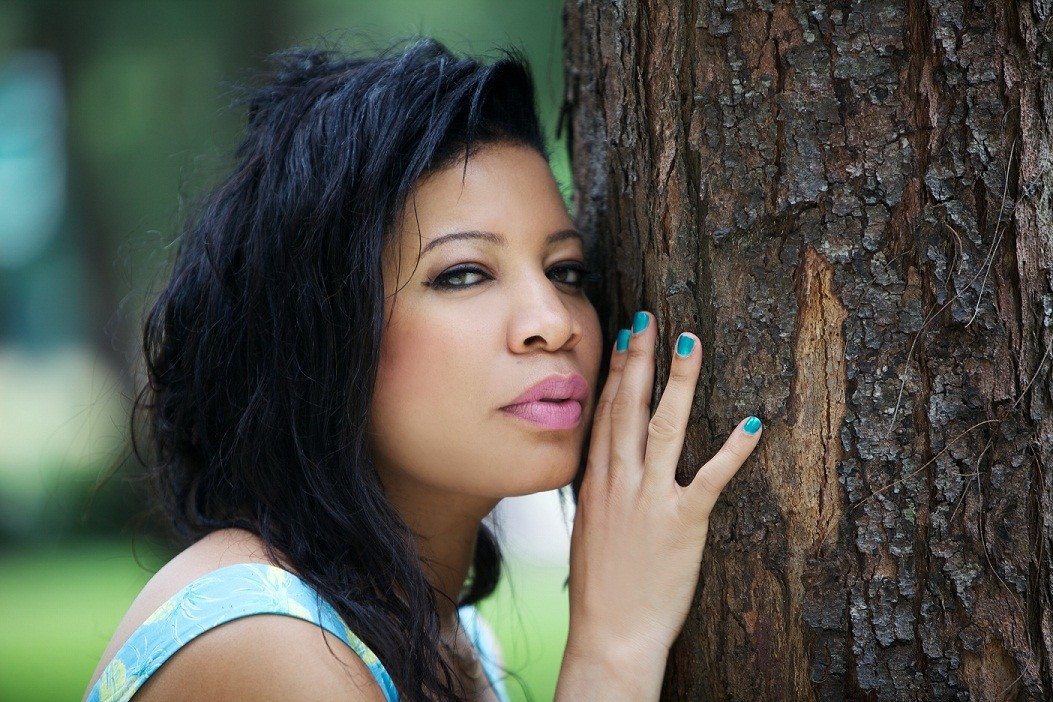 Monalisa Chinda was born in Port Harcourt, Rivers State to an Ikwerre father and an Igbo mother. The graduate of Theatre Arts, University of Port-Harcourt is a Nollywood actress, film producer and television personality whose face has been more frequent on the works of Royal Art Academy. Monalisa was separated from her husband Segun Dejo-Richard in 2009 and since then has been a single mom to her beautiful daughter, Tamar.
3. Kate Henshaw
Kate Henshaw is a talented Nigerian actress. In 2008 she won the Africa Movie Academy Award for Best Actress in a Leading Role, and in the 2014 election, she lost her ticket to represent the Calabar South Federal Constituency under the umbrella of the People Democratic Party.
Kate studied Medical Microbiology at the School of Medical Lab Science, Lagos University Teaching Hospital and worked briefly at the Bauchi State General hospital before her big break into Nollywood. Kate is definitely hot.
Divorced from her French husband, Roderick James Nuttal, the Nollywood actress has a daughter, Ella, from her 12-year marriage, making her a single mom at the moment.
4. Iyabo Ojo
Iyabo Ojo is a known Nollywood actress, who majors in Yoruba movies. The beautiful and talented screen actress got married in 1999 as a result of being pregnant from a six-month relationship. Although the marriage packed up, Iyabo is glad she can count her blessings with her kids; Festus and Priscilla.
5. Genevieve Nnaji
Genevieve Nnaji, actress, singer, TV personality and Amstel Malta ambassador is one of the hottest single moms in Nigeria. She won the Africa Movie Academy Award for Best Actress in a Leading Role in 2005.
In 2011, she was honoured as a Member of the Order of the Federal Republic by the Nigerian government for her contribution to Nollywood. The gorgeous star actress gave birth while in secondary school. With a daughter who is now in her twenties, Genevieve still looks hotter than some single ladies in town, and has a figure that many crave.
6. Clarion Chukwura
Popular Nollywood actress and ex-dancer, Clarion is known for her expressive roles in movies. The Lagos bred actress got pregnant at the age of 17 for top Nigerian Fuji musician, Shina Peters while she was one of his dancers, and the product of that union has grown to the famous cinematographer and video director – Clarence Peters. Clarion has never remarried and still rocks her hot body even though she is in her fifties.
7. Grace Amah
Grace Amah started acting in her early years and has always been loved for her innocent looks and playful roles. Once Petite, now big, the Nollywood actress went missing in action a few years back after the birth of her son. She is very much single and is yet to get back into the frames of a camera. Grace is probably busy taking care of her hot body as well as her beloved son.
8. Ibinabo Fiberesima-Egbuka
Rivers State born Ibinabo Fiberesima, was the President of Actors Guild of Nigeria for two tenures. The smart and determined former beauty queen and actress whose office of Presidency was in dispute until April 2015, is one hot woman who makes heads turn.
Although married now to her Health Care Aide Husband, Uche Benjamin Egbuka, the Former beauty queen had been a single mom for many years. She has a daughter fathered by Fred Amata.
9. Fathia Balogun
Fathia is a beautiful Yoruba actress and a proud mother of two girls and a boy. Following her divorce with ex-husband, Saidi Balogun, also a TV personality and actor, in 2006, Fathia has been single and busy pursing her career in addition to taking care of her kids. She is still in shape, and has a flat tummy despite her age – something most single ladies lack.
10. Omawumi Megbele
Omawunmi is an energetic singer, featured actress, a brand ambassador for Globacom, Konga.com, and Malta Guinness. She's also part of the "Rise with the Energy of Africa" campaign. She gained a passage into the hall of fame in 2007 when she emerged first runner-up on West African Idols reality TV show.
Omawunmi was a single mum until January 2015 when she tied the knot with her baby daddy, Tosin Yusuf at the Marriage Registry Ikoyi, Lagos. Now a proud mother of two, Omawunmi knows how to package her beautiful body to make it hot and enviable.
She and the other nine ladies are indeed Nigerian's 10 Celebrity Moms who look hotter than some single ladies you know.