United Bank for Africa (UBA) has made a name for itself and continues to stand out as the leading pan-African financial institution in Nigeria. Every organization strives to maintain relevance in business by ensuring consistency in delivering customers' expectations. UBA is one of the organizations that has remained consistent in introducing several first-rate innovative products with customer satisfaction in mind. Over the years, the UBA customer care service outlet has been one that set the pace in the digital banking space.
Different Channels to Contact UBA Customer Care
The UBA customer care service center is a 24/7 outlet that helps its esteemed customers with inquiries, complaints, requests on products and services, etc. If you, as a UBA account holder, need to lay a complaint on a certain issue, you can either go through the UBA customer care online mediums or make use of the UBA customer care line.
Phone Call
Email
WhatsApp
Social media
Visiting the banking hall
Meanwhile, before we go ahead with the different ways through which you can contact the bank, below are the major problems solved by UBA customer care service
All information on UBA products and services
Card transaction issues
Account balance inquiry
ATM card block request
Online banking inquiries
Card PIN re-issue request
Stop cheque instruction
Statement of account request
Online banking password reset
All complaints that cover UBA as a bank
What is the UBA Customer Care Phone Line?
If you have a complaint that requires the need for you to speak with a UBA customer representative on the phone, here are the numbers to dial. But before then, ensure that you have enough airtime on your mobile phone especially if you know that your complaint is much. There are several phone numbers to contact to get through to the UBA customer care service unit.
Do you want to lay a complaint, make inquiries, or require assistance on a transaction or any of the bank's products and services? Kindly contact any of these numbers below
(+234) 01-6319822
(+234) 01-2808822 (2808UBA)
07002255-822 (0700-CALL-UBA)
What is UBA Email Address for Complaints?
Sending an email is one of the best ways to make inquiries or get your complaints known to the bank. Note that it is advisable for you to use the same email address you used while opening your UBA account as it makes the bank add more value to your request or complaint. Through email, you can gain quick contact and response from the bank's customer service department.
The email address of UBA is cfc@ubagroup.com.
How to Contact UBA Customer Service Through Whatsapp
WhatsApp is arguably the best medium to contact the bank thanks to its ease of use. Because everyone loves to be treated well with courtesy and respect, UBA made it easier and more comfortable for its customers to relate their complaints on WhatsApp to a virtual banker who is recognized as Leo.
Leo is your 24/7 chat buddy who has no off days. However, you should know that you need an internet connection to be able to use the WhatsApp application.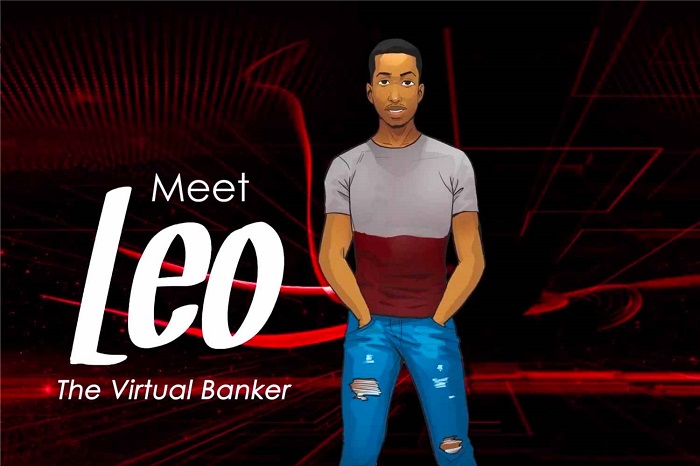 The number to reach UBA on WhatsApp is 234 903 001 0007. To chat with Leo on this WhatsApp number, follow the steps below
Save the mobile number to your phone contact list
You can save it with the name of your choice but it is recommended that you save it with Leo or Leo UBA.
Open your WhatsApp and go to your WhatsApp contact list, refresh the list and find the contact
Tap on it and start a chat by typing "Hi"
You will promptly receive a programmed message that contains UBA WhatsApp terms and conditions
Read through, then type 1 and send to accept
Once you accept the T&C, you can then start your complaint or conversation
How to Reach UBA Customer Service Through Social Media
UBA customer service unit can also be reached through different social media platforms like Instagram, Facebook, LinkedIn, and Twitter. If it happens that you prefer online channels, these options are just for you. Actually, it is more economical to contact the bank through social media than to call them on the phone.
Before you contact the bank through any of these platforms, there are some security questions you should know because the customer care representative will ask you the same for certain verifications. Some of the questions are;
The phone number used to open your account
The account name
UBA branch where the account was opened
The last three transactions performed in the account
You Can Also Contact UBA Customer Care by Visiting the Banking Hall
This can be seen as the final resort for UBA customers at any time a certain request could not be solved through all the previous channels we have discussed above. Each branch of UBA has a customer care representative department that is physically present to attend to customer needs. Their working hours are from 8 am to 4 pm every Monday to Friday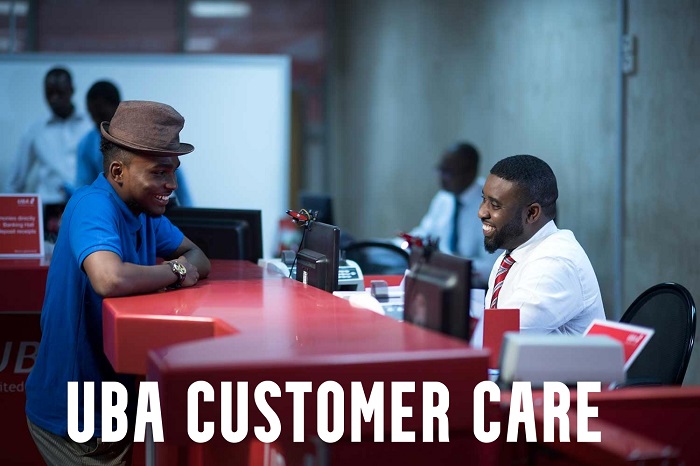 Disclaimer: UBA has seriously warned people of dropping complaints and their bank details on online articles about the bank such as this. This is wrong and the bank has stated that it cannot be held liable for any deductions or scams that occur in your account by preying scammers. This is just a guide on how you can contact the bank's customer care service center.
Don't drop your bank details on any online Platform you see that gives information about the bank, rather use any of these mediums we discussed to make your complaints or reports known to the bank. Be warned!!!
How Effective is UBA Customer Service Unit in Handling Requests?
UBA banking services are generally rated as one of the best in African banks. This is not unrelated to the exceptional services coming from its customer service unit. From the bank's reviews timeline, customers never cease to express their satisfaction with the excellent services they get from its customer care unit. UBA continually invests a lot of funds in ensuring proper training of its customer care personnel on professional ethics and human management. Hence, their handling of customer complaints is professional and perfect.
Significantly, they value prompt response to customers and are eager to profer solutions at each point in time. All the virtual customer care channels are open all-round the clock but the representatives that stay inside the banking hall only work from Mondays to Fridays during working hours. We will reveal all of these channels in this article, and how you can reach the bank through them.