An FRSC driver's license is an official document or legal authorization which permits or empowers a particular individual to drive one or more vehicles in Nigeria. Regardless of what type of car you are driving, it is obligatory that you have a driver's license if you would ever drive on Nigerian roads.
It is a legal offense to drive on a public road without a driver's license and so it attracts corporal punishments. Hence, this article seeks to guide you through the process of applying for and renewing your FRSC driver's license.
Portal for FRSC Driving License Application
The FRSC drivers' license application portal is a website where drivers all over the country can apply for a new driving license, and also verify or renew an old one. The portal is very friendly, easily accessible, and simple to navigate through.
Before now, people were used to going through a lot of stress just to register for or renew their driver's license through FRSC local offices. But today, it is no longer so as all you have to do is log in to the FRSC official website and follow the simple and easy steps below
Requirements and Procedure for FRSC Driver's License Registration
Before we proceed with the procedures for registering a driver's license, there are a couple of things to note or requirements to meet. They are
Applicants must be up to 18 years and above
Applicants must have gone through a recognized driving school and acquired a certificate
The certificate will be essential during the application process, so if you meet the two requirements above, you can now proceed with the steps below
Visit the FRSC official driver's license page, www.nigeriadriverslicence.org
Click on the "DL Application" menu
Click "New Driver's License"
Then select your vehicle type
A question will pop up and if this is your first time applying for a driving license, click on "No I don't have a Driver's License"
On the next page, you will be required to input your driving school certificate number, enter the code and click on Start Over
The next page will present you with a driver's license application form. Fill out the form carefully and do well to choose an FRSC location for capture close to where you live
Go down to the bottom of the page and click on the submit button
A new page will appear with your data, review the information you filled in to ensure they are accurate
Scroll down and you will see the amount you have been billed, review and click on the Pay Now button
You will be redirected to the payment website to complete your payment
Now, you are done with the application and the next thing you should do is to proceed to your chosen FRSC photo capture center for biodata capture, after which they will issue to you a temporary card.
Finally, visit your VIO (Vehicle Inspection Officers), and present the temporary card or application form to obtain your original license. For the record, it takes about two months for the original license to be ready.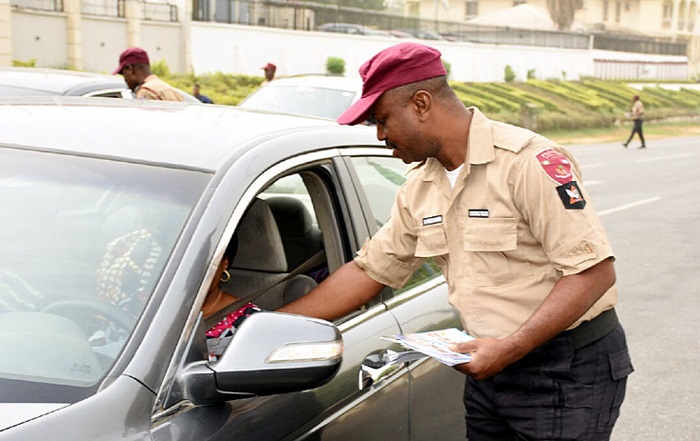 Contents of the FRSC Drivers License Application Form
It is necessary that we give you details of the questions to expect in the driver's license application form so that you can make sure to have the knowledge of them even before you begin the application process. The form is consistent and exactly the same in all the States within the country.
Title: (Mr/Mrs/Miss) Surname
First name
Other names
Mother's maiden name
Sex: Male/ Female
Date of birth (DD/MM/YY)
Place of birth (City/ Town)
Nationality
Marital status
Address information (House, flat, plot, street number)
Local Govt of Origin
State of origin
Phone number(s)
Height
Blood group
Occupation/ profession
Phone number of next of kin
Nationality of next of kin
Years of application: 3 years or 5 years
List of Documents Required for the Application Process
If you are planning to apply for a driving license, there are certain documents you would need to possess. These are the documents you would upload along with the application form and they are not difficult to complete
A physical fitness declaration
Passport-sized photographs
Medical certificate form
Address proof; Passport, life insurance policy, ration card, an affidavit sworn before a Judicial Magistrate or Public Notary, or voter's ID card.
Age proof; Passport, birth certificate, voter's ID card, school matriculation certificate, life insurance policy, or affidavit sworn before a Public Notary or Magistrate
Electricity bill
Accurately filled application form
How to go About FRSC Driver's License Renewal
In Nigeria and according to the Federal Road Safety Corps Act, the FRSC driver's license is deemed valid for a period of four years. So you would need to renew it in order to regain legal access to drive any type of vehicle on Nigerian roads. If not, you will fall victim to the law and into the hands of Nigerian law enforcement agents.
Though they have a few steps in common, the whole process of applying for a new driver's license is not the same as renewing it if you already had one in the past. Meanwhile, it is recommended that you apply for a renewal preferably 30 days before its actual date of expiration. Follow the steps below if you want to renew your driver's license in Nigeria.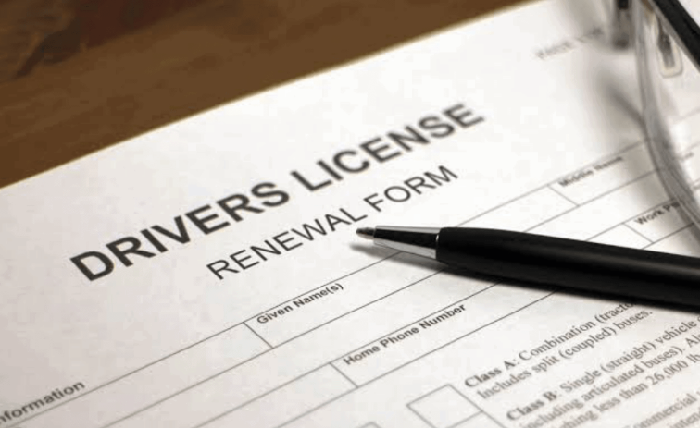 First of all, locate your existing driver's license and check the card number
Then, visit the official FRSC driver's license website, www.nigeriadriverslicence.org
The page will present a form where you would be required to fill in your expired driver's number and date of birth
Select the DL Application menu
Click on driver's license renewal
A dialogue box would pop up, click on "I understand, let me continue"
A new page would appear with your driver's license data, review and update available information where necessary
Choose an FRSC location you desire to have your photo capture
Then click on the submit button
Click on Pay Now button and review the amount you have been billed
You will be taken to the pay4me portal to complete your payment online
Print out your receipt and proceed to your chosen FRSC photo capture center to have your biometric data captured
You will be issued a temporary license which is valid for 60 days, after which you should visit your VIO (Vehicle Inspection Officers) for the collection of the original license