Nigerian music is gaining momentum and recognition in the world music chart. At the same time, Nigerian music stars are leading the charge in setting trends in their respective genres and are appearing in tabloids and billboards with glamour. One noticeable feature in all these is how they have been the faces of several magazine covers, headlining as the sexiest men, most eligible bachelors, playboys, pretty boys, and alleged womanizers. There is no better way to categorize all these traits in one, hence, this list of 10 most handsome Nigerian musicians.
Nigerian's Cutest Singers Include;
10. Adekunkle Gold
Age: 36 Years Old
Best Known As: AG Baby, The King of Photoshop
Genre: Highlife, World.
Active Since: 2010
Best Known For Song(s): Sade, Orente, Pick Up, Ariwo Ko, No Forget, Call On Me, Before You Wake Up, Ire, Jore, Something Different, Damn Delilah, AG Baby.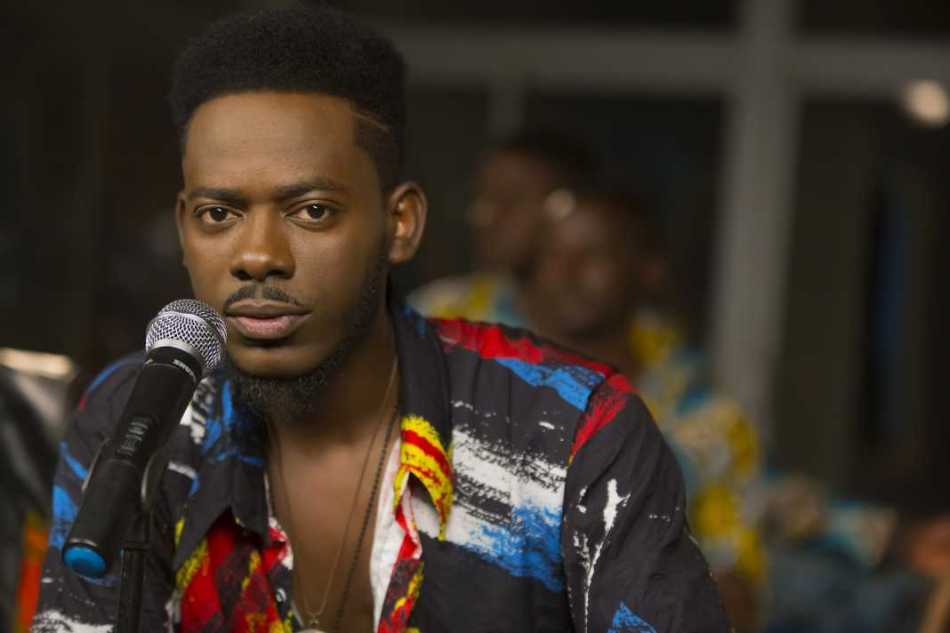 Adekunle's musical journey started in a church choir before he joined a small music band. However, he didn't gain prominence until he released Sade, a cover of One Direction's Story of My Life. The Song was nominated for Best Alternative Song at The Headies 2015.
Apart from his musical talent, Adekunkle Gold is also known for his good looks. His physical transformation is one of the most debated in the Nigerian music industry as he rose from that timid-looking introverted act under Olamide's YBNL to become one of the hottest artists to watch out for both in music and physique. Recently, the entertainer enjoys an enviable huge fan base, with many females all over his timeline, chanting his song's melodious outro, "AG Baby is our baby".
In 2019, Adekunle Gold got married to his multi-talented songstress, Simi. However, this has not helped keep the ladies away, as a change of looks which include growing thick masculine beards, a perfectly toned body, and braided hair, has kept the ladies drooling after " Papa Deja", to the extent that he was even rumored to be seeing a popular video vixen, Teminikan by a blogger, GistLover via an Instagram post released in March 2021.
Career Achievements:
Adekunkle's musical journey has earned him quite a number of achievements. He won the Best New Act to watch at the Nigerian Entertainment Awards in 2015 and 2016. He has also won City People Entertainment awards twice, among others. The singer is a proud ambassador of big brands such as Unity Bank Nigeria, amongst others.
Before music, Adekunle Gold was a well-known graphics designer popular "King of Photoshop". He gained this title after he edited his pictures alongside famous Nigerian female musicians like Tiwa Savage, Tonto Dike, Genevieve Nnaji, and co. He is also credited as the designer behind the YBNL logo.
9. 2Baba
Age: 47 Years Old
Best Known As: 2Face, Tuface Idibia, 2Baba, Living Legend.
Genre: Afrobeats, R&B, HipHop, Reggae, Gospel, Afropop
Active Since: 1994
Best Known For Song(s): Nfana Ibaga, African Queen, One Love, True Love, 4 Instance, If Love Is A Crime, Enter The Place, Fly, Go, Jeje, Amaka, Target You.
The Idoma-native and Jos-born artiste is one of the oldest and successful active artists in the Nigerian music industry today. Thus, he has rightly earned the title of " Living Legend" as he is likely referred to by other younger artists. The singer popped up in the limelight as a member of the trio band Plantashun Boiz after he dropped out of school to pursue a music career.
Despite being in the industry for long starting in 2000, 2Face, as he was first called (before he changed his stage name to 2Baba as a sign of age advancement), was and still counts amongst the most handsome Nigerian musicians. His sharp and innocent looks, charisma, ravishing smiles, height, and humility give him out as one celebrity everyone looks up to having a conversation with in a room. Despite his highly publicized marriage to his heartthrob, Annie Macaulay in 2012, the singer is still one for the girls, anytime he enters the place. Even, for years, his sexual appeal to the ladies has become the butt of jokes for Nigerian comedians.
Career Achievements:
1.2Baba has earned several awards and nominations for his musical works. Some of the honors include;
MTV Europe Music Award
One World Music Award,
Five Headies Awards
Several Channel O Music Video Awards and a BET award for his musical work,
4 MTV Africa Music Awards, among others including a number of nominations.
2. After attaining much success in the music industry, 2Baba established his own NGO, The 2Baba Foundation to help reach out to the indigent in society. He has also collaborated with agencies such as the National Agency for Food And Drug Administration Control (NAFDAC) to combat fake substandard and drugs. He released a song, Man Unkind to further push the awareness and was later appointed the International Youth Ambassador for Peace Summit and received the Nigeria Youth Merit Award by the National Youth Council of Nigeria in 2009.
3. Also, he is working with the United Nations High Commissioner for Refugees (UNHCR) to help Internally displaced persons (IDPs) and returnees. He initially made a donation of US$11,000 to the cause.
8. Banky W
Age: 42 Years Old
Best Known As: Mr. Capable, Mr. W
Genre: R&B
Active Since: 2002
Best Known For Song(s): Jasi, Jaiye Orimi, Ebutte Metta, Mr Capable, Lagos Party, All I Want Is You, Made For You.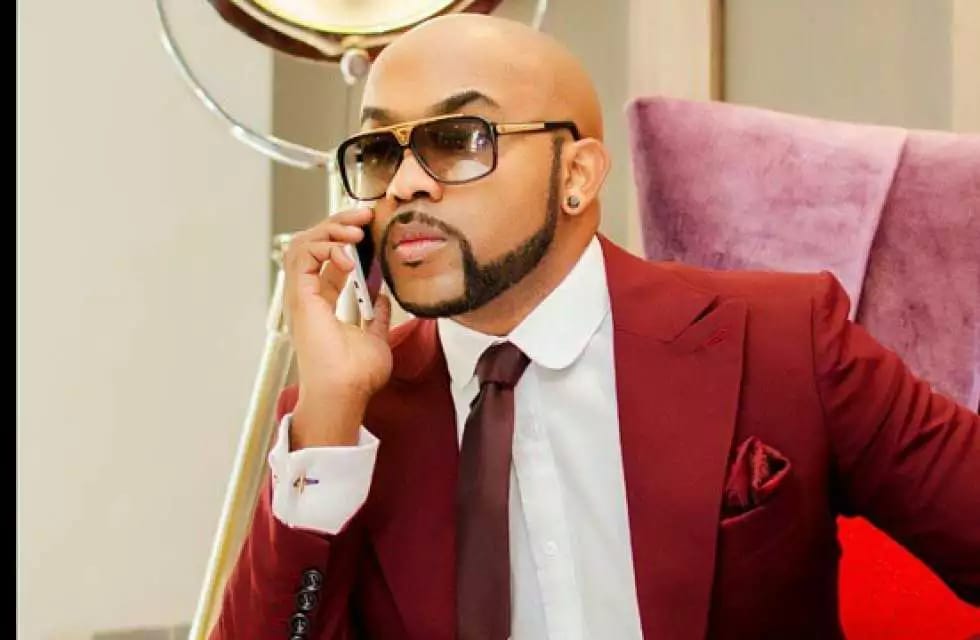 Banky W started his career in 2002 when he launched his record label and signed artists like Niyola, Shaydee, Skales, and Wizkid to the label. However, his biggest breakthrough happened in 2005 after he released his debut studio album Back in the Building. He further found a sure foot in the industry in 2013 when he launched his album with a concert titled Grand Love Concert. Apart from career excellence, Banky W has also made waves for his classy appearance.
In 2017, the artist cum politician got married to unarguably one of the sexiest Nigerian actresses, Adesuwa Etomi. Prior to his nuptials, he was always in the news for being one of the country's most eligible bachelors, due to his handsome face, glowing light skin, well-trimmed beards, and of course, his romantic lyrics in his songs that made him a cynosure of all eyes. In fact, it became a thing for ladies to start putting themselves in the hunt for Mrs. Banky, until he disclosed he was getting married to the Edo-born beauty he met on set of their blockbuster movie, "The Wedding Party."
With success in the music industry, Bankole Wellington decided to walk the talk by going into politics. He contested on the platform of the Modern Democratic Party for the Eti-Osa Federal Constituency. Although he did not emerge the winner, he is viewed as one of the vibrant young Nigerian politicians out there.
Career Accomplishments:
Banky W. has won for himself a couple of awards in the music industry. Some of these awards include
Best Music Video(Male) at Sound City Music Video Awards 2010
Best R&B Singer at Sound City Music Video Awards 2010
Most Gifted R&B Video(Male) at Channel O Music Video Awards 2011
Musician of the Year at the Future Awards 2011
Best R&B Single at the Headies Awards 2013
Music Entrepreneur of the Year at Awesome Awards 2015
Artist of the Year at The Urban Marketplace 2016
 7. Wizkid
Age: 32 Years Old
Best Known As: Wizzy, Wiz, StarBoy, Machala, Daddy Yo, Mr. Balo.
Genre: Afrobeat, Afrobeats, Reggae, Dancehall, R&B, HipHop, Pop.
Active Since: 2011
Best Known For Song(s): Holla At Ur Boy, Pakurumo, Don't Dull, Jaiye Jaiye, Ojuelegba, Joy, Baba Nla, Daddy Yo, Joro, Come Closer, Essence, Blessed.
Wizkid has been dubbed one of the most talented and biggest Nigerian artists. He began his career professionally when he sealed a record deal with Empire Mates Entertainment in 2009 which was founded by Banky W. By the following year he released his album's (superstar) lead single Hollar at Your Boy which was a hit. Since gaining prominence, Wizkid has stayed winning and doesn't seem ready to stop any soon.
No doubt, aside from his soothing vocals, his looks and petite appearance is definitely a wow factor that has endeared to him more female fans. Ayodeji Ibrahim Balogun has this ageless face and if you are not too careful, you will mistake the father of three as a teenager.
He is also known to be one of the most fashionable African artists and this is not just speculations as the singer has made fashion statements by walking the runway as a fashion icon for Dolce & Gabbana in the Milan Fashion Week, alongside veteran model, Naomi Campbell, a partnership with sports outfit giant, Nike, where he sold out his "Starboy FC" jerseys in less than 24 hours. Also, his and recent collaboration with Puma shows how much of a fashion guru he thinks of himself.
Other Career Achievements:
1.Today, Wizkid is one of the highest-grossing artists in Africa and his multiple successes has placed him as the most decorated Nigerian artiste both locally and internationally. His successes have been admired and seen as a revolutionary movement for Afrobeats as a music genre.
2. The singer has been honored with the following awards; Grammy Award for Best Music Video as a lead artist on Beyoncé's "Brown Skin Girl".
3 BET Awards ( making him the most awarded African artist at the BET awards.
2 Soul Train Awards,
Three Billboard Awards, among others
3. In 2019, Wizkid was named among the Top 100 most influential Africans by New African magazine. He is also the most awarded artiste in The Headies award history.
 6. Tekno
Age: 30 Years Old
Best Known As: Golden Boy of Africa, Alhaji Tekno, Slim Daddy
Genre: Afrobeats, HipHop, R&B.
Active Since: 2012
Best Known For Song(s): Holiday, Dance, Anything, Duro, Wash, Where, Pana, Be, Go, Rara, Yawa, Skeleton, Puttin.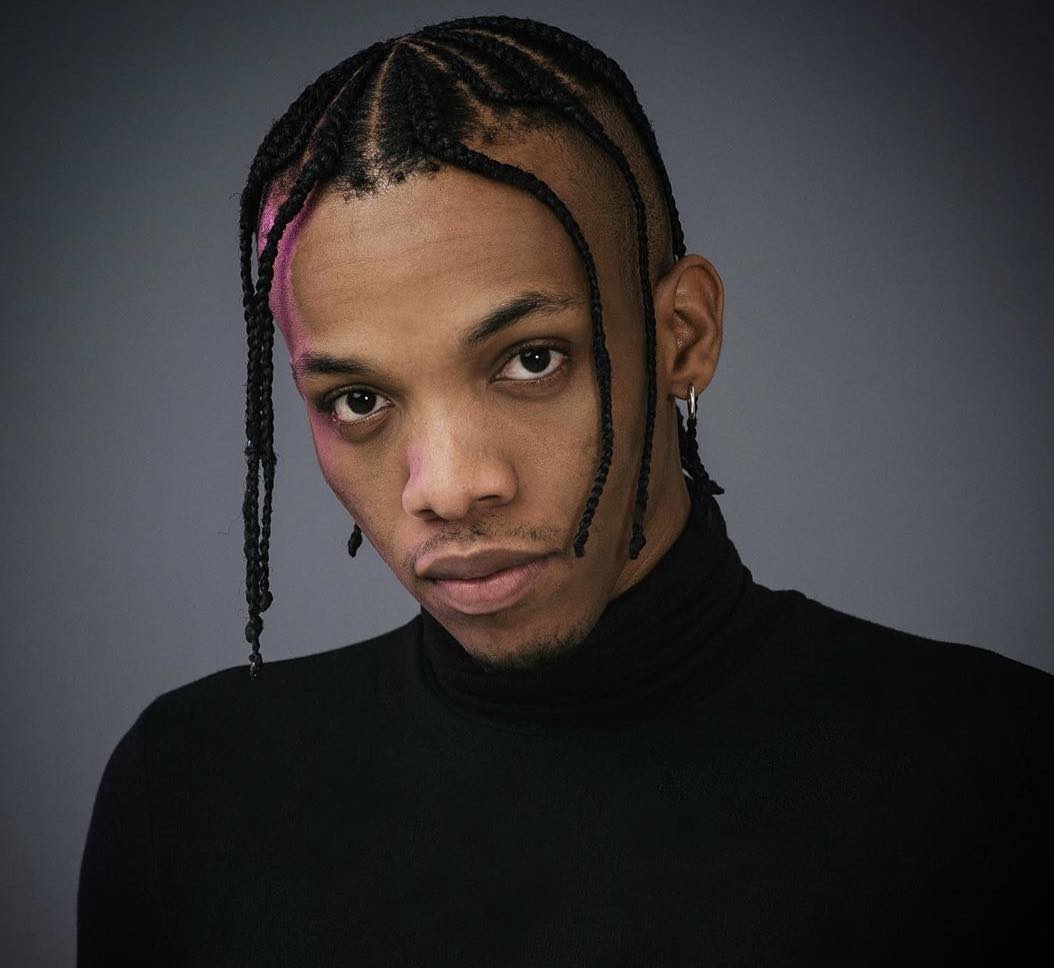 Augustine Miles Kelechi popularly known as Alhaji Tekno came to the limelight after he signed under K-Money Entertainment and released his first single titled "Holiday".
Today, he is fancied not just for his musical skills but for his 'fine boy' gimmicks and witty dance moves as displayed in his music videos. With almost a decade in the Nigerian music industry, his bright looks and clear skin, and unique hairstyles altogether have positioned him as a sex symbol for the ladies who want to have a taste of him.
Other Career Achievements:
1. Fortunately for the multi-talented singer, songwriter, record producer, and skilled dancer, his hard work has taken him to greater heights even beyond the Nigerian music industry. There were reports he was producing for American rapper, Drake, worked on a track with Beyonce on "The Lion King: The Gift" album, and also, signed a multimillion-dollar distribution deal with Universal Music Group Nigeria in 2018.
2. Som of his career awards include but not limited to
2015 9th Nigeria Music Video Awards Best Pop Extra Video
2016 MTV Africa Music Awards 2016 Best New Act
 5. Flavour
Age: 39 Years Old
Best Known As: Flavour N'abania, Flavour of Africa, Ijele, Mr. Flavour.
Genre:  Igbo Highlife, R&B, HipHop, Gospel.
Active Since: 2005
Best Known For Song(s): Nwa Baby, Adamma, Oyi, Kwarikwa, Champion,  Kanayo, Crazy Love, Mercy, Ebube, Omeiheoma, Good Woman, Doings.
Mr Flavour has made a mark in the Nigerian music industry for his songs some of which are usually in the Igbo language. The artist has as well made a name as "the lady's man and has been romantically linked with some of the most gorgeous ladies in the entertainment circle, both in Nigeria and internationally. He was once linked to Namibian beauty and Big Brother Africa contestant, Dillish Mathews, and later two beauty queens, Sandra Okagbue and Anna Banner who both have two pretty daughters for the man with a flavored physique. He is considered one of the sexiest Nigerian artists, with height towering 6'4 and perfectly knitted dreadlocks, the amazing vocalist is seen baring his body in most of his music videos, and this has made him an easy target for Nigerian comedians, of course talking about his handsomeness.
Other Career Achievements:
1. Aside from music, Mr. Flavour has been helpful in combating the struggles of the common man, awarding scholarships and giving back to society like making donations to his alma mater and adopting Semah G. Weifur, a visually impaired young Liberian.
2. As one of the most talented and loved actors in the Nigerian music industry, Flavour has won a couple of awards which are not limited to:
2011 Hip Hop World Awards (The Headies) Number One
2012 Channel O Music Video Awards Best R&B Video for Oyi Remi"
2014 African Muzik Magazine Awards Best Traditional Artist
4. D'banj
Age: 42 Years Old
Best Known As: D'Koko Master, BangaLee, Eja Nla, The Entertainer.
Genre: Afrobeats, HipHop, Pop, R&B
Active Since: 2004
Best Known For Song(s): Tongolo, Socor, Why Me, Mobolowolowon, Gbono Feli Feli, Suddenly, Scape Goat, Fall In Love, Top of The World, Mr. Endowed, Oliver Twist, Bachelor.
Widely known worldwide for his 2012 hit Oliver Twist, D'banj made his debut in the music circle in 2005 with his album No Long Thing. Since his debut he has won several music awards including MTV Europe Awards in 2007, Best International Act: Africa at the 2011 BET Awards, Artist of the Year at the MTV Africa Music Awards 2009, and Best-selling African Artist at the 2014 World Music Awards, among others.
Far from music, D'banj goes by a lot of alibis and this is synonymous with his sex appeal to the female fans who he refers to as "kokolets", "babylets", and "mamalets". Though he is no longer active in the music industry, D'banj makes our list of the top 10 most handsome Nigerian Musicians because of his legendary love escapades during his prime.
D'banj was romantically linked to a lot of female goddesses, from Nollywood beau Genevieve Nnaji and featured her in his "Fall in Love" video, as the two were tagged as the next power couple, but sadly for the fans, it did not happen. Later on, he was involved with several billionaire daughters such as Jennifer Obayuwana, Adama Indimi, South African On-Air Personality, and entrepreneur, Bonang Matheba, Ghanian-Nigerian actress, Nadia Buari, American reality TV star Kenya Moore, that made a Britain Magazine refer to him as a legendary womanizer. However, in 2016, he got married to his heartthrob, Lineo Didi Kilgrow, and together they welcomed a son in 2020 after the loss of their first son in a domestic pool incident.
Other Career Accomplishments:
1. D' Banj helped shape and promote African music to greater heights. In 2016, he established his C.R.E.A.M platform to promote upcoming acts and this saw the evolution of Slimcase and other associated acts. He is also a businessman who is in support of the diversification of the Nigerian economy into agriculture. He has promoted Coco production through his song "Cocoa Na Chocolate" which featured 18 other African artists. He has also been involved in many projects partnering with the United Nations as an ambassador and he owns the Koko Foundation for Youth and Peace Development.
2. Some of the awards he has won include but not limited to the following:
2007 Nigeria Entertainment Awards "Why Me" as "Hottest Single of the Year"
2008 MTV Africa Music Awards "Best Artist of the Year"
2009 Nigeria Music Video Awards (NMVA) "Gbono Feli Feli" as "Best Afro Pop Video"
2010 Channel O Music Video Awards "Fall in Love" as "Most Gifted Afro Pop"
3. Kizz Daniel
Age: 29 Years Old
Best Known As: Vado, Boy Kiss.
Genre: Afrobeats, Pop, R&B
Active Since: 2014
Best Known For Song(s): Woju,  Yeba, Laye, Upon Me, Mama, For You,  Boys Are Bad, Jaho, Tere, Park N Go Somebody Dey, True, One Ticket.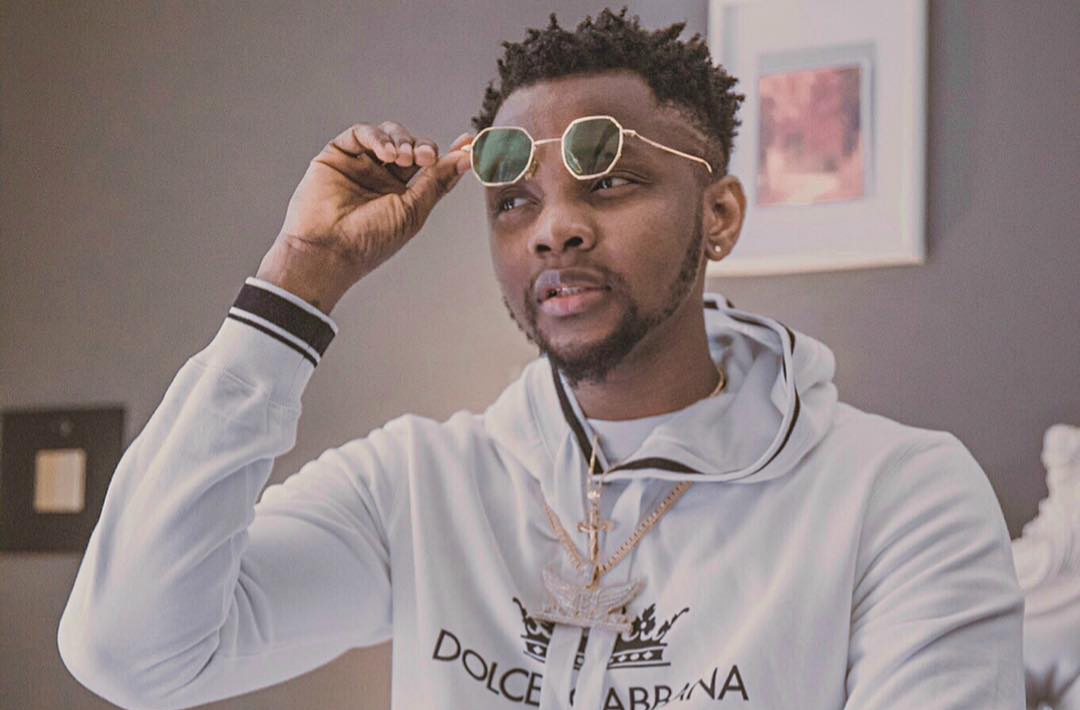 Kizz Daniel has  been active in the Nigerian music industry since 2014 and has made a name for himself thanks to his hit song "For You" which features Wizkid.
The singer has also won hearts due to his good looks. A "pretty boy" as the ladies prefer to refer to boys with a dimple, Kiss Daniel has a wide range of obsessed female fans. Even though he is not much of an active personality on social media, his dress sense is rated as exceptional by fashion bloggers. It is important to note that, his lyrics and music screams of sexual appeal and as such, Kizz Daniel is an unapologetic romantic, and this is evident in his recently released third studio album titled, King of Love. However, his love life and relationships are kept away from the media, but he has been linked to Chidinma and later, Beverly Maya, as it was rumored they were seeing each other.
Other Career Achievements:
Kizz Daniel started making shot skits and uploading on his Snapchat and Instagram in 2017, most of his fans found this hilarious and urged the singer to go into comedy but this did not happen, as it only showed he had other talented side. His three studio albums have received warm receptions from music lovers and his first two albums, New Era and No Bad Songs have been lauded as classics.
His music career awards include:
2015 Nigeria Entertainment Award as Best New Act to Watch
2016 Nigeria Entertainment Award Hottest Single of the Year
2016 City People Music Award Music Artist of the Year (Male)
2. Korede Bello
Age: 27 Years Old
Best Known As: African Prince,
Genre: Blues, R&B, Afrobeats, HipHop, Pop.
Active Since: 2009
Best Known For Song(s): Jingle Bells, Godwin, Romantic, Mungo Park, One & Only, Do Like That, Butterfly, Work It, 2geda, Champion, Sun Momi.
Korede Bello entered the Nigerian music spotlight with his unique 'wink' which made him every fans favourite as a newbie. He inked a record deal with Mavin Records in 2014 and soon gained fans for his hit single Godwin, a semi-gospel and pop song. The song instantly became popular nationwide and topped many music charts across Nigeria.
Although he is not as active as he was, his looks remain sizzling hot and his dress style the more dapper anytime he is seen appearing at events. His curly afro hairstyle has been one of his fresh outlook until recently when he opted for a low cut and after which he made use of tints. The amazing thing about his new looks is that they seem to suit him so well. And the reason isn't hard to piece together; he has one of the cutest faces that look perfect for anything. This has earned him one of the most gorgeous female fanbases out there in the Nigerian music industry and it is always a scene when he pays them his accustomed surprise visits.
Other Career Achievments:
1. Korede Bello has been involved in the reformation of the Nigerian police since he was appointed a goodwill ambassador as honorary superintendent of police in December 2015. He has also been engaged in humanitarian activities that create awareness for Cancer, such as the Project Pink Blue which he has walked with on the streets of Abuja in 2015 and 2017.
2. Some of his career awards include:
2014 Nigeria Teen Choice Awards 2014 for Most Promising Music Act To Watch
2015 4th Annual Golden Icons Academy Movie Awards Best Song of the Year
The Headies 2015 Best Pop Single Godwin
2016 City People Entertainment Awards as Pop Artiste of the Year
1. Skiibii
Age: 33 Years Old
Best Known As: Skiibii Mayana, Oracle.
Genre: Afrobeats, R&B, Pop.
Active Since:
Best Known For Song(s): Ah Skiibii, Gara, Stay With Me, Sensima, Daz How Stars Do, Banger, London, Aye me.
Abbey Elias who is also known as Skiibi Mayana makes our No.1 spot of the 10 most handsome Nigerian musicians. The former Five Star Music Star may not be the most talented Nigerian musician but his looks and iconic fashion style that can't go unnoticed whenever he is in a room has always been one of the things going for him. The singer's beard, deadlock, and his complete sense of style all together make him one of the ladies' favorite artists.
Other Career Hats:
Aside from his time with five-star music, the artist has not really excelled musically, but his recent singles of Sensima, Daz How Stars Do and Banger have been received with warm receptions. He just started his own record label, More Grace Music, so we look out for what Mr. Handsome has to offer.
Summary of the 10 Most Goodlooking Nigerian Musicians
1. Skiibii
2. Korede Bello
3. Kizz Daniel
4. D'banj
5. Flavour
6. Tekno
7. Wizkid
8. Banky W
9. 2Baba
10. Adekunkle Gold