Success in Music is not just about the hits, it's about strategy, it's about being intentional about success. Most importantly, it's about doing the right things at the right time. If you want to run your music career like a pro, let's show you what big musicians such as Wizkid and Davido and Burna Boy do, before, during and after they release music to make sure the release is not just successful but stays relevant for up to one year after release.
By the way, if you are an independent artist, and are looking for ways to distribute and promote it, VerseOne Distribution can get your music to over 280 streaming platforms including Spotify, Apple Music, Amazon Music, Deezer, and more
Here, we are going to take a hypothetical album named "Iyawo", and a hypothetical Artist called VeryLightMan. We are doing this so no one thinks an insider leaked their secret to us. These are key facts the music industry does not want ordinary people to know.
As an independent musician or manager, it is likely that you'll want to start planning your album release anywhere from 6 months to 2 years in advance depending on how big you want to go with it. The following breakdown does not include dates of how far in advance megastars plan their release, moreover, it shows what exactly is usually released to the public and when.
3 Months Ahead
Album Pre-Release Marketing
Name: "Iyawo"
Album Name Release: First week of October
Album Title and Cover Reveal: Second week of October
Release Date: Unknown until the day it releases
In the first week of October, post an image on social media channels to show the definition of "Iyawo". This is typically done in a cryptic way to spark public interest in the upcoming project.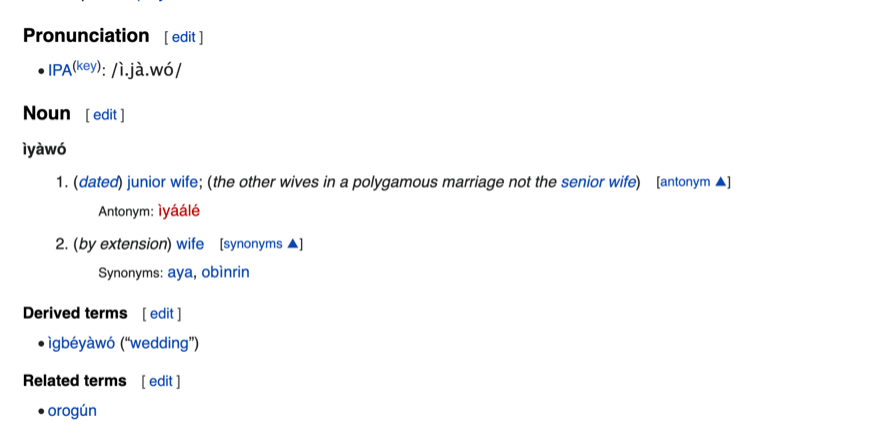 In the second week of October, post a couple of images of the new album artwork, tagging the artist in the photos. First, post a crop of the front cover with the hashtags #IYAWO, and #coverart; then the back cover with the hashtags #IYAWO, and #backcoverart; and finally, the full front cover with just the hashtag "IYAWO. Do not include any photos or descriptions
other than the hashtags.
By this time, you have defined why you named the album Iyawo, and given the fans a glimpse of what the album cover will look like. Again, this reminds the fans that something is coming. The fact that you are sharing more information indicates that it probably coming soon, but there is no date yet.  Just post and disappear.
2 Months Ahead
Album Pre-Release Teasers
Date: Last week of November until mid-January
After disappearing on social media for a good month, come back later to spark things up a bit in the beginning of November. Announce any partnerships, merch deals and anything related to the upcoming album release. When Releasing African Giant, Burna Boy unveiled a comic book Ahead of the release, Davido announced his partnership with Puma, ahead of the release of Timeless. There were multiple behind the scenes videos and photos with Puma promoting the shoe line by Davido for Puma. Following this they began posting video teaser clips.
This also includes teasers for the music video if there is one planned. Some labels might want the video teaser to be out after the album release. This strategy might differ from label to label.
2 Months Ahead
World Tour Announcement
Date Announced: November 23Most good tours are scheduled at least 9 months ahead and announced 6 months ahead to give enough time for marketing and ticket sales. On this date, post some graphic art of the world tour announcing that tickets go on sale on December 3rd (typically 1-2 announcements prior to tickets on sale).
For example, post the tour poster with the caption note "#IYAWOworldtour coming February Pre-sale starts November 30th with LiveNation.com. Public on sale Dec 3rd." Please note that this doesn't have to be a world tour, it could be a US tour or European tour. Post multiple posters designs for several days tagging opening artists and co-performers.
1 Day Ahead
Surprise First Single Release on iTunes Only
Typically, there is an announcement about a leak, or an exclusive release on just one or two platforms. Many of the leaks you hear about are planned in anticipation of the release so do not be phased when you see those. You can do that too as part of your release strategy.
A few things to note here:
Release your songs on a Friday – This is when streaming platforms update their playlists, and it gives an artist an opportunity to perform the release during that release weekend.In summary, a release plan looks like this:
October: Album title and cover reveal, no dates yet
November: Album video teaser November: World tour announcement
December: Continued video teasers
January: Continued video teasers
January 28: First single released by surprise
January 28: Accidental surprise album streaming on Tidal, followed by free album downloads (on purpose)
January 29: Surprise official DELUXE album release on iTunes (3 extra songs)
February: Tour starts
This is just about a hypothetical Album release of Iyawo by VeryLightMan. However, the above didn't include the background work that needs to be done. We will get to that later.
Alternatively, consider the following.
Album Release Show
After an album is released worldwide on a Friday, and made available for purchase on iTunes, it becomes available for streaming on all major streaming channels such as Spotify and Apple Music. Perform the song during the album release party and stream it live on all your social media handles.
Multiple Music Video Releases
 After releasing an album, some artists might choose to release multiple music videos starting from the day after the release. This is done to keep the anticipation up.
Intimate Hometown Show
Three Weeks After album release, announce a surprise acoustic show at your old secondary school, former university, home state or an intimate location with just about 1000 attendees.
Use the Drip Release MethodRelease a single or multiple singles shortly before the album is released. Some artists would release a single a week for 4 weeks before the album.  Others might choose to release 1 single just one month before the album is released.
Attending Fashion Shows
Attending fashion shows and walking the stage for a known fashion brand has now become a new way to create awareness for a music release. Almost all top 5 afrobeat artists have done so in recent years.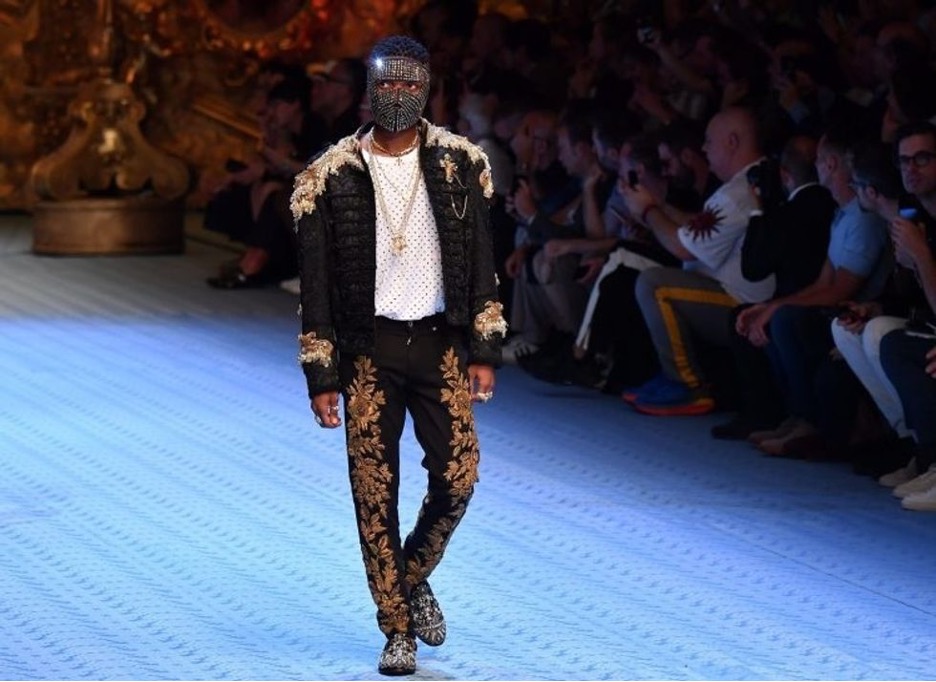 Ideally, follow the detailed formula outlined below to obtain superstar results:
Find here an example of a perfect release plan: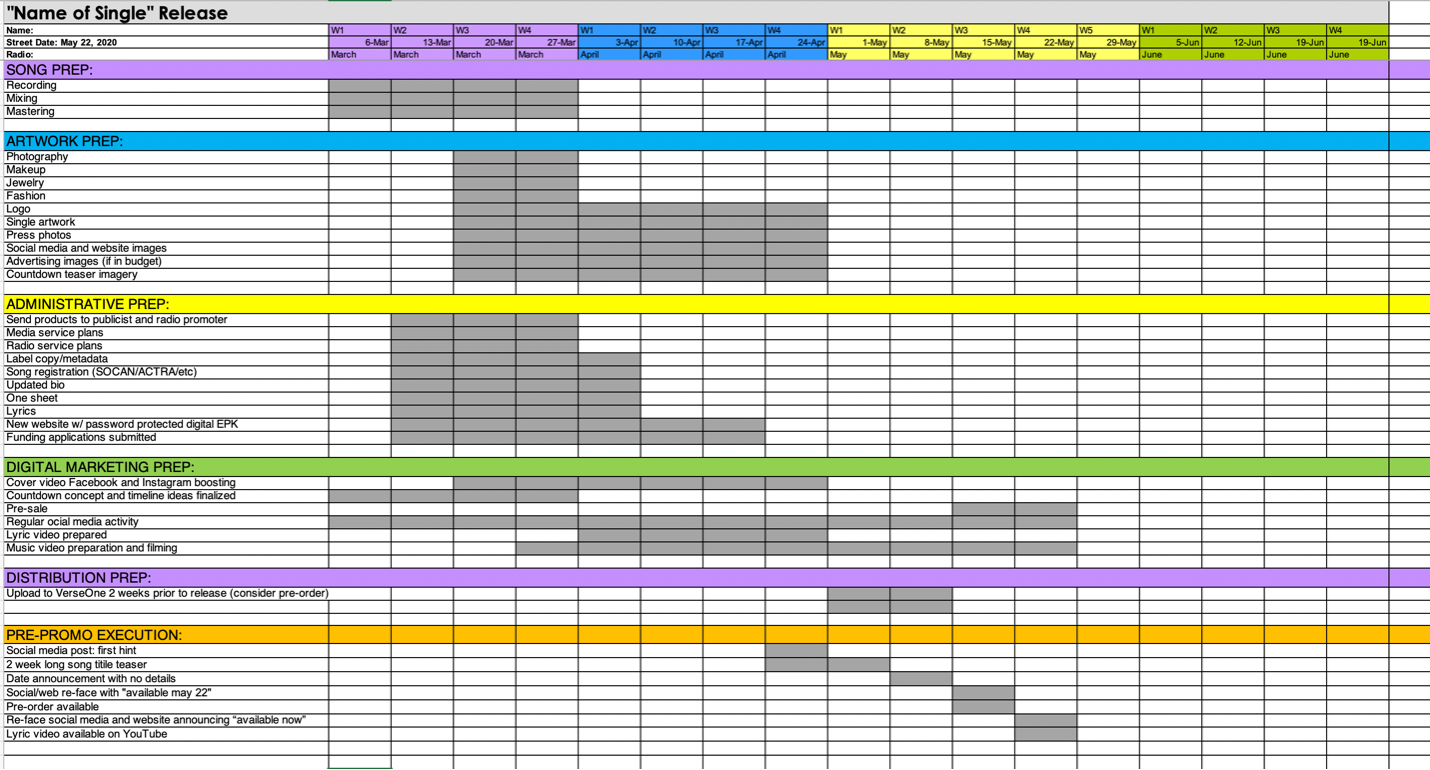 4 – 3 MONTHS AHEAD — PRINT MEDIA
Submit your music and album release plans to long-lead PRINT media such as magazines.
4 MONTHS AHEAD (of album release) 1 MONTH AHEAD (of single release) — HYPE UP DIGITAL SINGLE RELEASE + SET UP SINGLE DISTRIBUTION. We found a distributor called VerseOne Distribution, watch the video below to see the steps to upload your music.
Release a single first like the pros do – especially if your fans are BEGGING for new music
Share a digital poster with release date of single (and release date of the album)
Host a count-down, host pre-sales, get creative (Presale link can be provided by your distributor such as VerseOne)
Use a service like VerseOne Distribution (Many artists have used them and have no complaints) to distribute your music to all digital stores and streaming services for you. Watch this review and decide for yourself.
4 – 3 MONTHS AHEAD — ACQUIRE CD's and VINYL
Be sure to give yourself a good couple of months lead on acquiring the physical copies in case of delays
Once you HAVE THEM ON YOUR HANDS, then book your release party
4 – 3 MONTHS AHEAD — SET UP DISTRIBUTION
Use a service like VerseOne Distribution to distribute your music to all digital stores and streaming services. You should do this at least four weeks before release date and apply for playlist pitching. The lead-time is to allow enough time for playlist curators to listen and recommend your music to the playlists.
3 – 2 MONTHS AHEAD — ONLINE MEDIA & RADIO
Begin sending your music and album release plans to podcasts, websites, bloggers, and social pages. Recommended blogs are instablog, notjustok, tooexclusive, bellanaija, lindaikejisblog etc.
Begin shopping your single to radio stations as soon as you release it. Recommended stations are Cool FM, Wazobia FM, Capital FM and your state radio stations.
Commercial and satellite radio (if you have any near you)
If you are interested in being featured on major international magazines such as Pitchfork, Earmilk, Rollingstone, Popsugar, Complex, Native mag etc. Simply Login to your VerseOne account and upload your press material, and they will help you get into those magazines.
• Mainstream Media and TV stations – If your budget supports it, consider going on national or international TV to promote your album. This creates mass appeal and adds credibility to not just your album, but also to your personal brand.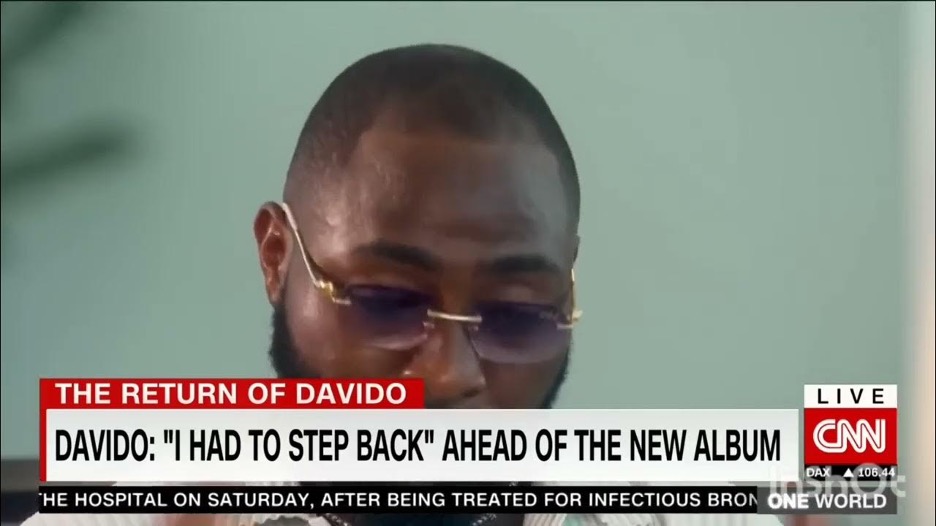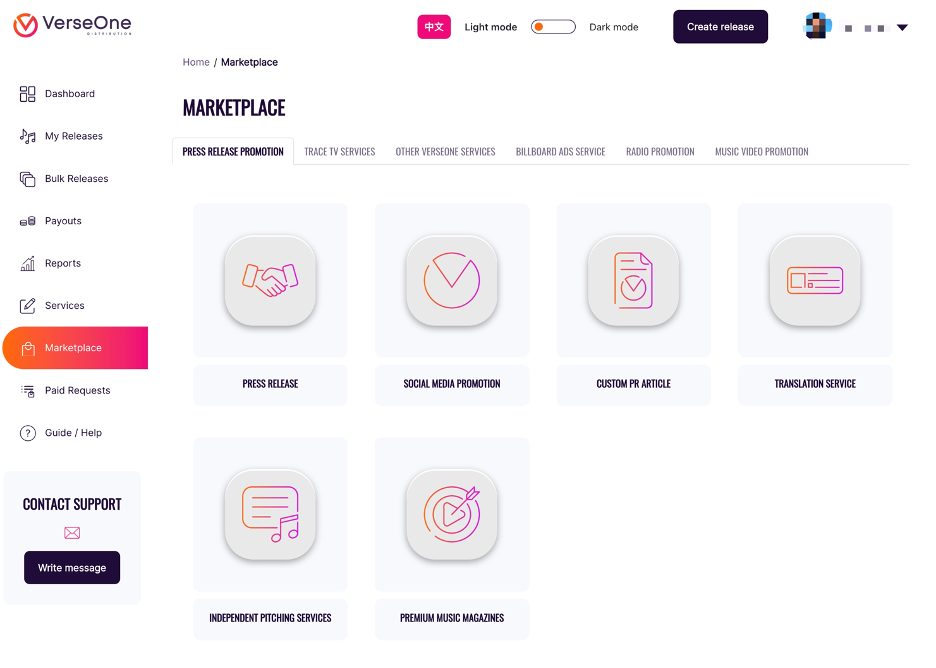 3 – 2 MONTHS AHEAD — DIGITAL SINGLE RELEASE
Release the catchiest single to streaming services and iTunes two months ahead of your album release date (my suggestion is to do this through VerseOne Distribution as mentioned above)
Include the date of the full album release if you have it nailed down 2 – 1 MONTHS AHEAD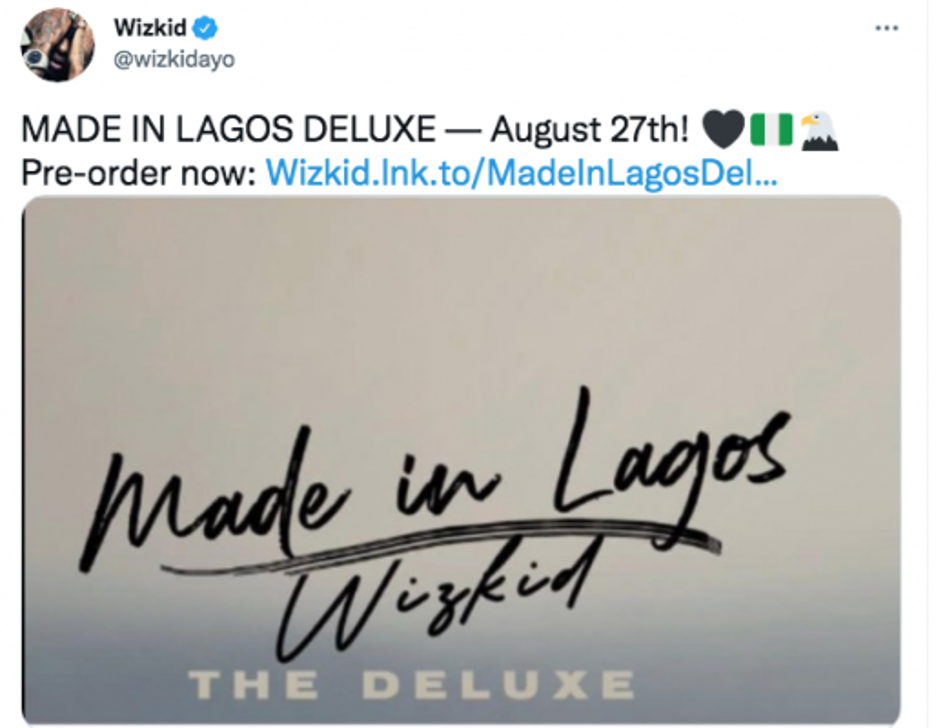 BUILD HYPE FOR RELEASE PARTY
Start putting billboards and posters up around town (VerseOne Distribution provides billboard ads service)
Make it a special event, announce dress code or costumes if necessary.
Promote it like hell online; social media is key. No fans! no streams!!
Host a count-down and post the countdown every day on your Instagram to alert your fans.
Host a contest or giveaways to maintain attention.Davido's Billboard promoting the album "Timeless" at Times Square New York.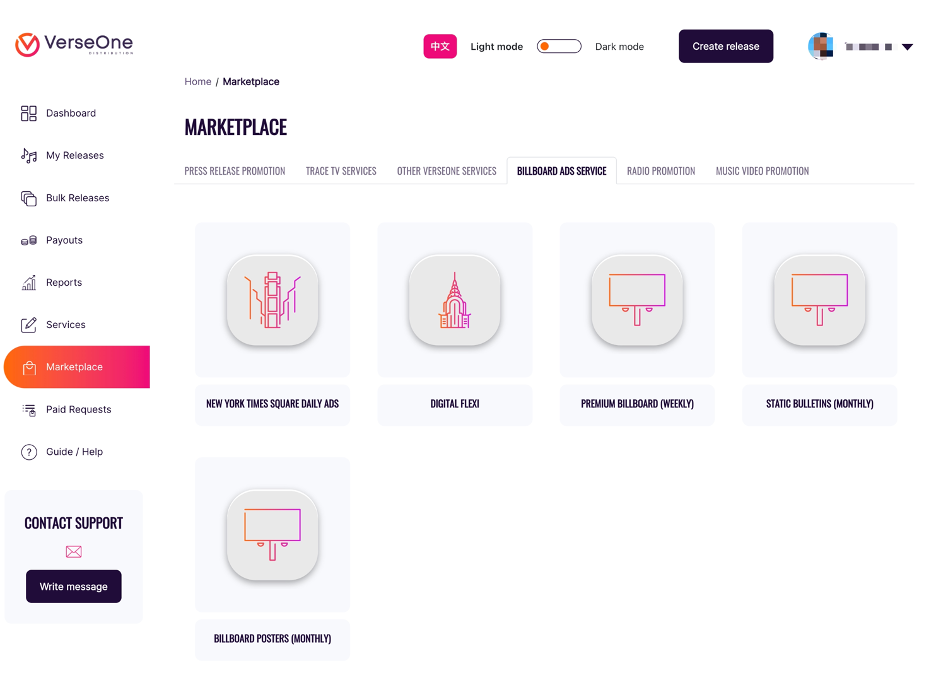 3 WEEKS AHEAD — MEDIA & RADIO FOLLOW UP
If they haven't already written about you or responded to your notes, this might be a good reminder. Put them on the guest list and confirm that they will show up to your release party
RELEASE DATE / RELEASE PARTY — This is the big day. Stream the event on all social media platforms to reach the maximum number of fans.
After the event, sit next to your computer with phone in hand responding to and interacting with your fans and media.
DAY AFTER RELEASE DATE – launch a TikTok competition and reward your most loyal fans or the winner with a price or a date.
JET OUT – Once this is done, jet out for your tour, and make sure you constantly post clips and images of the tour all year round.
Good Luck with your music career.