Wizkid (born 16 July 1990), whose real name is Ayodeji Ibrahim Balogun, is a Nigerian songwriter and singer and one of the most famous Nigerian artists, who is probably one of the youngest too. The 32-year-old singer is also one of the richest musicians in Nigeria and Africa.
Wizkid started his singing career at the age of 11 and became a force to reckon with in the music scene in no time. To crown his talent and contribution to the music scene, he has been honored with several national and international awards.
Starboy, as he is also called, started his career from scratch and built it to where he is today. Let's take a tour of his rise to fame and the awards he has won so far. We will also compare him to his co-star Davido to see who is more successful and more liked.
Wizkid's Biography and Profile Summary
Full name: Ayodeji Ibrahim Balogun
Nickname: Wizkid, Starboy, Lil Prinz, Wizzy, Big Wiz, Baba Nla, Daddy Yo, Eleniyan, Machala
Gender: Male
Date of birth: 16th July 1990
Wizkid's Age: 32 years old
Ethnicity: Yoruba
Nationality: Nigerian
Zodiac Sign: Cancer
Sexual Orientation: Heterosexual (straight)
Religion: Christian
Education: Ijebu Ode Grammar School, Ijebu Ode, Ogun State
Occupation: Singer, Songwriter, Record Producer, Businessman
Marital Status: Single
Wizkid's Children: 3- Zion Ayo-Balogun, Ayodeji Ibrahim Balogun Jnr., and Boluwatife Balogun
Wizkid's Parents: Alhaji Muniru Olatunji Balogun and Mrs. Jane Dolapo Balogun
Siblings: 12, including Yetunte Awoniyi, Lade Balogun
Wizkid's Height in Inches:  5 feet, 4 inches
Wizkid's Height in Centimetres: 162.5cm
Wizkid's Weight: 65kg
Wizkid's Net worth: $30 million
Famous for: Holla At Your Boy, Azonto, Essence, Brown Skin Girl, Ojuelegba, Love My Baby, On Top Your Matter
Wizkid's Instagram: wizkidayo
Twitter: @wizkidayo
Facebook: @Wizkid
Wizkid Was Born in Lagos State 32 Years Ago
Starboy was born into a polygamous family on 16th July 1990. He is from an interfaith family where his father is a Muslim while his mother is a Christian. From his mother, he is the last child and has many sisters. The celebrity was born and raised in Surulere, Lagos State, where he lived with his family. There are conflicting opinions about his state of origin; while some say he is from Ogun State, others say Lagos. The truth about this has not been revealed by the star.
The 32-year-old Afropop king is among the youngest singers who reached their height of fame at a very young age. What many singers can only dream of, Wizkid achieved early in life. His song reflects the environment where he was born and brought up. One of his albums is titled Made in Lagos, which shows how much he cherishes the environment he grew up in.
He Dropped Out of School to Concentrate on His Music Career
The ace musician attended Ijebu Ode Grammar School, Ijebu Ode, Ogun State. For his university education, he first got admission into Lagos State University but dropped out. He later gained admission into Lead City University, Oyo State. However, he dropped out after two academic sessions to pursue his musical career.
It is important to note that Wizkid started singing at 11 in his church choir and continued while still a student. He interrupted his education for his music career. Big Wiz says that he is glad he did so and will be pleased to continue his education in the future because education is essential. He made his choice while still a teenager, which greatly favored him. At such a young age, he has made a name, money, and fame for himself. And he may decide to go back to school or not.
Wizkid Started Singing in His Church Choir
Coming from the kind of home he has, every child has the right to choose the religion they want. Because his mother is a Christian, she took her children to church. Wizzy joined the church choir as a young boy because of his love for music. When he was 11 years old, he formed a group with some of his church friends called Glorious Five, under which he released his first song, a collaborative album.
Wizkid Was Shot into the Spotlight in 2009
Before he finally adopted the stage name Wizkid, he went by other names such as Lil Prinz. When he was using the name Lil Prinz, Wizkid recorded an album with seven tracks. He recorded many other songs but couldn't break through the music industry. It must have been disappointing, but he never gave up. With determination, Starboy got his big break and became famous.
He came into the limelight in the music industry in 2009. At the time, he collaborated with M.I. Abaga, who was already a big fish in the industry. They produced the award-winning song titled "Fast Money." This song did not only get many nominations and awards, but it also received massive airplay in Nigeria and internationally. This song brought Wizkid to the spotlight and left the fans wanting more.
Having gained ground in the music scene, Wizkid released his first hit single, "Holla at Your Boy," in 2010. This song earned him many awards and nominations, and from then, he has continued to be in the spotlight. With this, he released more songs which have contributed to his rise to fame and continual relevance in the industry. Some of the songs that contributed to his fame are "Tease Me/Bad Guys" (2010), "Don't Dull" (2010), "Brown Skin Girl" (2019), "Holla At Your Boy" (2011), "Azonto" (2013), "Caro" (2014), "Love My Baby" (2011), etc. His albums Superstar, Ayo, and others all added to his rise to fame.
List of Wizkid's Songs and Albums
Wizkid has many songs and albums to his name. In less than 13 years in the music industry, he has released four albums, an EP, 33 music videos, 53 singles, including those he featured in, six cameo appearances, and 44 promotional singles. Here's a list of some of his most famous songs and albums.
Albums
Superstar (2011)
Ayo (2014)
Sounds from the Other Side (2017)
Made in Lagos (2020)
Songs
Essence – 2020
Ojuelegba – 2014
Pakuromo – 2011
Brown Skin Girl ft. Beyonce – 2019
Ginger – 2020
The Matter – 2018
Azonto – 2013
In My Bed – 2014
On Top Your Matter – 2014
Caro – 2014
Love My Baby – 2011
African Bad Gyal – 2017
Soco – 2018
One Dance ft. Drake- 2016
Dance for Me – 2016
Tease Me/Bad Guyz – 2011
Pull Over – 2013
Wizkid's Height of Fame and Influence
Ever since his breakthrough in the music scene, Starboy's music career has been on the rise, and he has been privileged to work with famous artists both locally and internationally. In the Nigerian music industry, he has worked with Naeto C, 2Face Idibia, Banky W, Don Jazzy, Wale, Olamide, Phyno, Femi Kuti, Seyi Shay, and many others. In the international scene, he has collaborated with artists like Drake, French Montana, Chris Brown, Kranium, Trey Songz, Skepta, Beyonce, Ty Dolla $ign, among others.
In a more recent international collaboration, he was featured in Beyoncé's Brown Skin Girl, which earned him so many national and international awards, including his first Grammy Award. With that song, he expanded his boundaries to include more international fans and partners. With the height he has attained in the music industry, it will be difficult for him to be out of the spotlight anytime soon.
Some of His Most Outstanding Achievements
In about 13 years of active contribution to the music industry, Starboy can boast of many achievements. He started at a young age and has achieved what many musicians like him can only dream of. Here's a list of some of his notable achievements.
Wizkid is the first African artist to have received seven Billboard nominations and the first Nigerian to win three Billboard Music Awards.
Mark Brandt Dayton, the governor of Minnesota, named a day after Wizkid.
In 2016, Wizkid became the first Nigerian artist to emerge on Billboard's Twitter Last 24 hours chart. He achieved this feat following his guest feature on Drake's song, an afrobeat-infused song titled "One Dance." The song appeared at number 21 in the chart. Towards May that year, the song became the number one on the Billboard Hot 100 chart, a position it maintained for 10 non-consecutive weeks. In addition to these, the song became an international hit and topped the charts in 15 different countries, including France, the United Kingdom, Australia, Canada, and Germany.
He was also the first African artist to receive a Grammy nomination. This nomination was a result of his 2016 song with Drake.
As of this writing, Wizkid is the Nigerian artist with the most award nominations.
He is the first African Pop artiste to sell out the venue in less than 72 hours and perform at Royal Albert Hall, London.
Wizkid is the first Nigerian musician to model the fashion brand Dolce & Gabbana.
The Guinness World Records have him as the first Afro-pop artiste to appear in its records.
He is the first Nigerian to win ACAP Award and NAACP image award
Starboy Has Received Several Awards and Recognition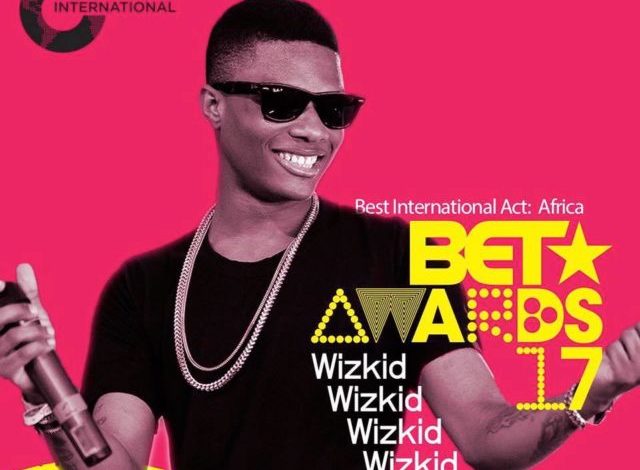 The African Starboy Has received not less than 67 nominations and won over 35 music awards for his contributions to the music industry. These awards are national and international, and he has broken the record of being the first African or Nigerian artist to receive some of the awards like the Grammy Awards.
Here's a list of some of the awards he has won so far.
Best New Male Artist in the 2011 City People Entertainment Awards
Musician of the Year (Male) in the 2011 City People Entertainment Awards
HER Award in the 2020 BET Awards
Best International Africa Act in the 2017 BET Awards
Best International Act Africa in the 2012 BET Awards
Most Gifted Duo/Group or Featuring award in the 2014 Channel O Music Video Awards
Most Gifted Video of the Year award in the 2013 Channel O Music Video Awards
Artist of the Year in the 2016 Ghana Music Awards
African Artiste of the Year in the 2012 Ghana Music Awards
Best African Act in the 2020 MOBO Awards
Best International Act in the 2017 MOBO Awards
Viewer's Choice Awards and Artist of the Year in 2020 The Headies Awards
Best R&B/Pop Album, Best Collabo, Viewer's Choice Awards, and the Best Music Video in 2018 The Headies Awards
Top R&B Collaboration, Top R&B Song, and Top Streaming Song in the 2016 Billboard Music Awards
Hottest Single of the Year and Male Artist of the Year in the 2015 Nigeria Entertainment Awards
Hottest Single of the Year in the 2014 Nigeria Entertainment Awards
Best Pop/R&B Artist of the Year and Best Album of the Year in the 2012 Nigeria Entertainment Awards
Best African Act in the 2021 MTV Europe Music Awards
Best Worldwide Act in the 2016 MTV Europe Music Awards
Best Music Video ("Brown Skin Girl") in the 2021 Grammy Awards
Musician of the Year in the 2012 Future Awards
Best Music Video ("Brown Skin Girl") in the 2021 iHeartRadio Music Awards
Canadian Single of the Year ("One Dance") in the 2017 iHeartRadio Music Video Awards
Digital Artist of the Year in the 2017 SoundCity MVP Awards
Artist of the Year in the 2011 Dynamix All Youth Awards
Promising Artiste of the Year in the 2010 Dynamix All Youth Awards
Best Male Artist, Album of the Year, Best Collaboration, Best Video, and Song of the Year in the 2021 African Entertainment Awards USA
Song of the Year, Best West African Artiste, Artiste of the Year in the 2017 AFRIMA awards
Who Is More Successful Between Wizkid and Davido?
In the Nigerian and African music industry, Wizkid and Davido are ranked close to each other in terms of fame, achievements, and likes from fans. In terms of their age, Wizkid is two years older than Davido. Both started singing at a young age, but Wizkid came into the music industry before Davido. They have both contributed immensely to the music industry, and they are famous not only in Nigeria but in Africa and the world at large.
In terms of awards, Wizkid has received more awards than his counterpart Davido. In the 2017 BET award for the Best International Act (African category), both artists were nominated for the award, but Wizkid won the award. However, Davido won several other awards over Wizkid; nevertheless, Wizkid has more Awards. Wizkid has also won the Grammy Award, an edge he has over Davido.
Coming to their fans and how much they are liked, here's a rundown on their social media followers.
Wizkid has over 7.2 million Facebook followers, 13.8 million Instagram followers, and 9.1 million followers on Twitter.
Davido has over 22.6 million Instagram followers, 7.2 million Facebook followers, and 10 million followers on Twitter.
With these statistics, it is clear that Davido has more followers on Instagram and Facebook, thereby making him one of the most followed African artists. While some show their love for the artists by identifying with them on their social media pages, we should know that some others will like to love them anonymously while others who love them are not on social media.
Both artists are successful in their own rights. Aside from singing, both own record labels and other businesses that add more money to their already fat pockets. They are from different family backgrounds, one rich and the other poor, but they have achieved their present status through their efforts and determination. With this, we can say that Wizkid and Davido are both successful, and it may be difficult to establish who is more successful.
Besides His Career, Wizkid Has 3 Children and Is Still Single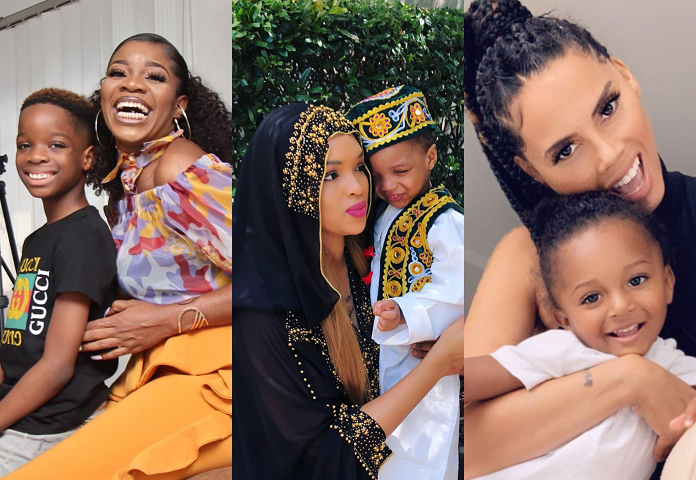 Wizkid is indeed the ladies' man as he has been linked with so many ladies since his music career began. He was first rumored to be involved with Sophie Rammal and then Sola Ogudugu, with whom he has a child. He has also been linked with the following ladies: Tiwa Savage, Tonto Dikeh, Temilaade Opeyemi (Tems), Victoria Kimani, Hudah Monroe, Binta Diamond Diallo, Seyi Shay, Justine Skye, Chidinma Ekile, and Tania Omotayo.
However, the singer has never been engaged and has never been married. He currently has three children, all boys, from three different women. The children are Zion Ayo-Balogun, born in 2017 by Jada Pollock; Boluwatife Balogun, born in 2011 by Shola Ogudu; and Ayodeji Ibrahim Balogun Jnr., born in 2016 by Binta Dallo. He features his sons in his music videos and spends quality time with them.