In this article, we will answer this question – who is the most popular musician in Nigeria? Without a doubt, Nigeria has some of the most talented and accomplished musicians on the African continent. In recent years, Nigerian music and Nigerian musicians have captured the attention of the world following the rise of a new generation of musicians, singers and performers who have displayed their talent with much aplomb at the global stage.
It is hard to come up with a definitive ranking of the musical talent in Nigeria, so the following list of famous Nigerian musicians is not in any particular order. You should also note that the list comprises of musicians who have Nigerian heritage irrespective of whether they are based in Nigeria or not.
Famous Nigerian Musicians
1. D'Banj
Popularly known as 'The Kokomaster', D'Banj is one of the most popular Nigerian musicians and also among the richest musicians on the continent. He rose to the limelight in 2005 when he released the hit single "Tongolo" working alongside Don Jazzy. Tongolo was soon followed by other chart topping tracks in subsequent years. To many fans and pundits, the pinnacle of D'Banj's career came in 2012 when he released the song "Oliver Twist" featuring Kanye West.
2. TuFace Idibia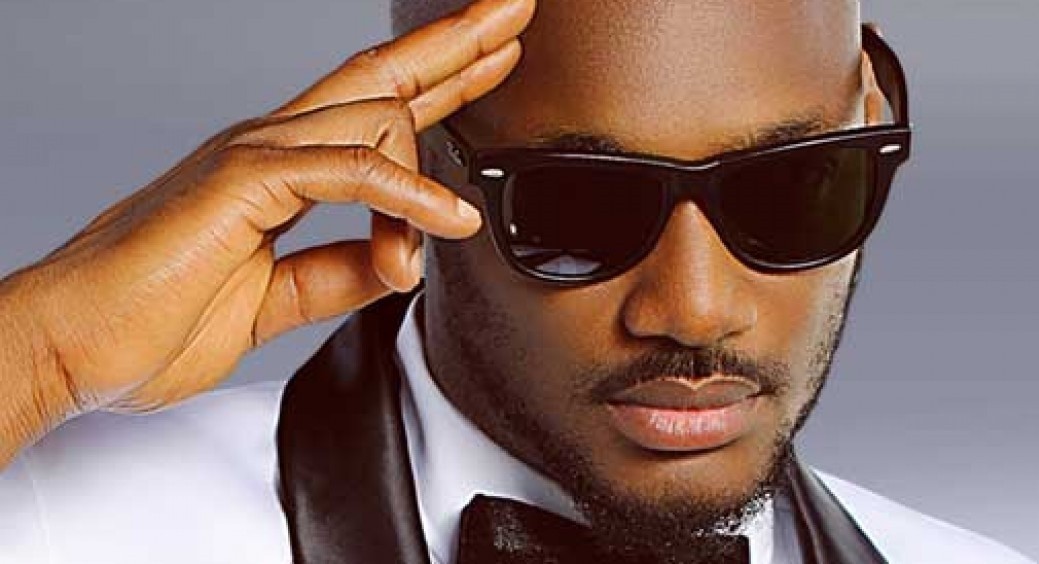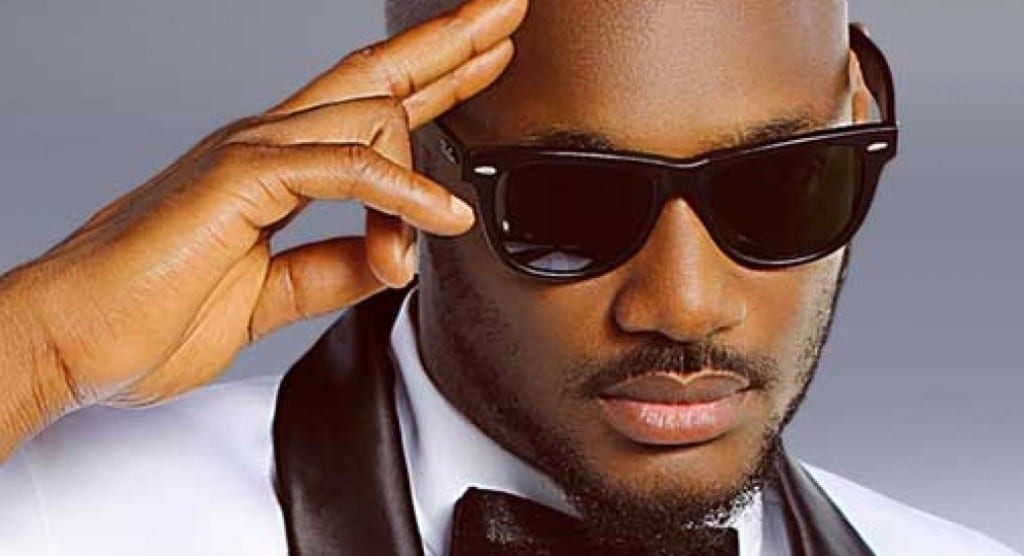 TuFace Idibia took to the world stage with a storm with the release of his hit single, "African Queen" in 2006. To date, TuFace remains one of the most decorated hip-hop artists on the African continent. Among his most notable international awards are; 1 MTV Europe Music Award, 1 World Music Award, 1 BET award and 4 Channel O Music Video Awards for his compositions and performances.
He started singing seriously when he enrolled at the Institute of Management and Technology in Enugu State and subsequently dropped his studies to pursue a music career. The speed with which he rose up to the top of the Nigerian music industry soon vindicated his decision to quit his studies.
Recommended: Top 10 Nigerian Hip-Hop Songs
3. Nneka Egbuna
Based in Germany, Nneka Lucia Egbuna is one of the most well known female Nigerian musicians in the world. Born to a Nigerian father and a German mother, she emigrated to Germany at age 18 and soon established herself as a redoubtable musical talent. Her songs, recorded in both English and Igbo, have earned her worldwide acclaim.
4. P-Square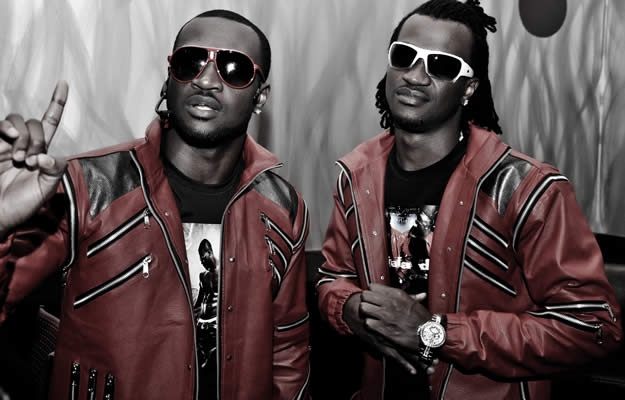 The twin brothers Peter and Paul Okoye are considered by many people to be the most popular musical act to come from Nigeria. They started performing while studying in an obscure high school in Jos, a State in Northern Nigeria. Today they are household names not only in Nigeria but in many other countries all over Africa and the world.
5. Asa
Bukola Elemide, popularly known as Asa (pronounced "Asha") is a French-Nigerian songstress based in Paris. Though she was born in the French capital to Nigerian parents, she began her musical career back home in Africa, drawing inspiration from such indigenous musicians as Angelique Kidjo and Femi Kuti. Her stage name Asa means hawk in Yoruba and true to it, she has soared high in the Nigerian music scene.
6. Sade Adu
Born Helen Folasade Adu to a Nigerian Father and British mother, Sade Adu is an accomplished singer-songwriter, composer and record producer. She achieved stardom in the 1980's as a lead vocalist for the Grammy and Brit award-winning musical group, Sade. In 2012, Sade Adu was ranked 30th in VHI's list of 100 Greatest Women in Music. In 2002, Sade was honoured with an OBE by the British Crown for her services to music.
7. Wale
Winner of two Grammy awards, Olubowale Victor Akintimehin, better known by his stage name Wale (pronounced Wah-Lay) is one of the Nigerian musical revelations of the current decade. Based in America, he is well known for his hit single "Pretty Girls". Wale has performed alongside the likes of Lady Gaga, Pharrell, Rick Ross and Wiz Khalifa.
8. Seal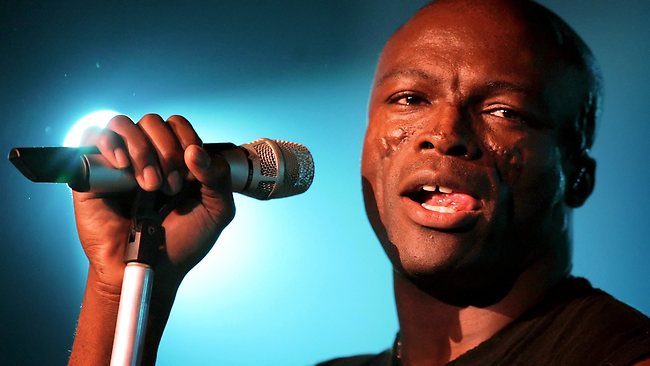 Many people know Henry Olusegun Olumide "Seal" Adeola Samuel for his headline-grabbing relationship with supermodel Heidi Klum. However, Seal is an accomplished Nigerian musician as well and he has four Grammy awards to show for it. He has a number of hit singles which have topped the music charts around the world. His greatest hit is undoubtedly "Kiss from a Rose" which was the Batman Forever theme song.
9. Chamillionaire
Though born in Washington DC, Chamillionaire's parents are both of Nigerian extraction and his real name is Hakeem Seriki. The controversial rapper has won several Grammy awards. His family moved to a rough neighbourhood in Houston, Texas when Hakeem was still a young boy. It was there that he began his career in music. His first Album, "The Sound of Revenge" rose to number 10 on the US Billboard chart.
10. Tinie Tempah
If you mentioned the name Chukwuemeka Patrick Okogwu among your friends, you are most likely to receive blank stares. Yet that is the real name of the UK-based Rapper, Tinie Tempah. He is one of the hottest rappers in the UK and in 2010, two of his singles "Written in the Stars" and "Pass Out" climbed to the number one spot in the UK's Singles Chart. Tinie Tempah was born to Nigerian parents from Delta state though he has lived his entire life in London.