The mention of the name "Olamide" brings into focus a young Nigerian lad who is considered one of the fastest rising stars in the music industry. He is quite good at what he does thus making him one of the highly sought after music artists. He belongs to a clique of young musicians that are taking Nigerian music to the next level. In this category, we have the likes of Davido, Wizkid, among others. In this article, we will be looking at 10 facts about this great artist.
Bio
Olamide whose full name is Adedeji Olamide was born and raised in Bariga, in the city of Lagos on the 15th of  March 1989. He is one the most promising music artists in Nigeria. He also goes by other stage names which include "Baddo, YNBL, Young Erikina, and Baddest Boy Ever Liveth".
His debut studio album 'Rapsodi' was released in 2011, while signed to Coded Tunes label. His second album, YBNL, was released on 12th November 2012 under his own label of the same name, "YBNL." So far he has released 8 studio albums including; Baddest Guy Ever Liveth (2013), Street OT (2014), 2 Kings (2015), Eyan Mayweather (2015), The Glory (2016) and one compilation, "The Best  of Olamide."
One notable aspect about the music done by Olamide is the fast-paced rap. This type of music genre is still in its early stages in Nigeria where a majority of the people prefer the high energy, fast-paced party popping jams. However, Olamide has managed to bring change by incorporating new skills into his rap music. He is very versatile as an artist and is able to easily blend different tunes and beats. Although he majorly raps in Yoruba, Nigerian slang, and Pidgin English, Olamide has produced a few tracks in English.
Olamide's music does well to bring out a deep cultural aspect of Nigerian culture to anyone that listens to it. The music focuses on his background and upbringing and this makes it easy for many people to reflect on the music. People from the high life society, professionals, students, market traders, as well as ordinary well-meaning Nigerians appreciate the young man's music.
No doubt, Olamide's music career has really flourished over the years. He is always featured among the best artists in the industry. He was initially rumoured to have been signed by D'banj's DB records but this claim was debunked by Olamide stating that it is too late for anyone to sign him at his current level in the industry.
Interestingly, Olamide has been nominated and won a lot of coveted awards in Nigeria. He also happens to be the very first Nigerian Musician to be signed as an ambassador for Ciroc brand on 17 July 2013.
Net Worth, House And Cars 
Olamide was born like any other child in Lagos, Nigeria. He wasn't born with a silver spoon and thus grew up on the streets of Lagos faced with a hard and challenging life with only a dream of making it big one day. We can confidently say that the champ has indeed broken forth and currently living the dream. He is currently worth an estimated $12 million which is not bad at all. His money is made basically from his music career where he charges an average of N4 million per show of which he attends weekly. He also makes money from his work as an ambassador for different brands including; Ciroc, Guinness, Glo and Sterling Bank.
As with top celebrities in Nigeria, Olamide doesn't disappoint when it comes to the brand of cars he owns. He has got 4 brands of luxurious cars with which he cruises town with. They are Toyota Camry (about NGN4 million), Range Rover Sports (about NGN15 million), Range Rover V8, and Mercedes-Benz G Class (aka G-Wagon; about NGN23 million).
Apart from his expensive cars, he also owns a good number of landed properties or houses in the vibrant city of Lagos. He has a home in Lekki Phase 1, one of the most expensive locations in Lagos State.
Girlfriend And Son
Aisha Suleiman is Olamide's girlfriend. The pair is believed to have started dating in 2014, long before Olamide became a mega superstar in the Nigerian music industry. Till date, the pair has been going stronger and stronger and the public and fans alike have been kept up to date on the relationship visible with the loved-up pictures and videos of the lovebirds which are posted every now and then on social media. The rapper finally proposed to Aisha on her birthday in 2018.
They both have a son together named Batifeori Maximilliano Adedeji who was born on the 30th of January 2016, in St. Ives Hospital in Lagos.
Quick Facts About Olamide
 1. Money Flaunting Habits
Having being brought up in a "razz" background, Olamide joined the list of the wealthy musicians at a very young age. Just like most artists, he also lives lavishly and spends lavishly on exquisite, luxurious and state of the art vehicles.
 2. Nominations and Awards
Although he has not been in the music industry for long, Olamide has managed to scoop quite a number of awards. During the recently held Nigerian Entertainment Awards held in New York City, He managed to walk away with three awards making him the biggest winner of the ceremony. The achievements include "Best Indigenous Artist", "Album of the Year", and "Best Collaboration".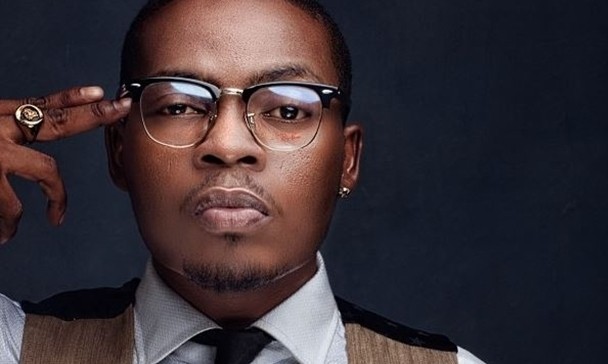 3. Controversial and Multi-talented
One aspect that makes Olamide distinct from other artists in the region is his style of music. Other than being a new breed of rap, he is also known to be quite outspoken when delivering his lyrics. Some people may view his music weird but it appeals to quite a large number of people.
 4. Arrogant
Some people may view Olamide as an arrogant rapper. This is possibly attributed to his hard-hitting lyrics, which often do not go down so well with other artists. For instance, in his track "Ghost Mode" where he collaborated with Phyno, he rapped that he has achieved more than what other artists have despite them having been in the music scene much longer.
 5. Collaborations
Olamide has performed alongside other popular artists such as Dbanj, Eja Nla, among others. The young man has created a niche for himself in this industry.