Don Jazzy (Real Name: Michael Collins Ajereh, born on 26 November 1982; Age: 40 years old) is a Nigerian record producer best known as the founder and the CEO of Mavin Records. 
The Nigerian music industry has produced some of the widely acclaimed stars famously known in the continent and beyond, and Don Jazzy is one of them. He has been on top of his music career since 2002. In Nigeria, Don Jazzy is a music lord and a figure for upcoming musicians, and he is mainly into singing, songwriting, record producing, and is a vast entrepreneur.
The 40-year-old Nigerian musician co-founded the Mo'Hits Records with D'banj in 2004 and later founded his record label known as the Mavin Records when he decided to drop the former Mo'Hits Records on May 8th, 2012. The fun lover derives joy in getting featured in musical comedy skits, where he doesn't hesitate in showcasing his comic skills.

Profile Summary of Don Jazzy
Full Name: Michael Collins Ajereh
Stage name: Don Jazzy
Date of Birth: November 26th, 1982
Age: 40 years old
Place of Birth: Umuahia, Abia State
State Of Origin: Delta State
Nationality: Nigerian
Education: Ambrose Alli University
Marital Status: Single
Parents: Collins Enebeli Ajereh (Father) Mrs. Ajereh (Mother)
Siblings: Charles Enebeli (D'Prince), James Collins Enebeli, Joy Solano
Labels: Mo' Hits Records, Very Good Beatz, Mavin Records
Profession: Singer, Producer, Song Writer, Philanthropist, and an Entrepreneur
Who Is Don Jazzy and What Is His Real Name?
The musician was born Micheal Collins Ajereh on November 26th, 1982, to Collins Ajereh and his wife. Currently 40 years, Don Jazzy was born in Abia State, in the Eastern part of Nigeria. He is the first child out of four children in his family. He got his stage name Don Jazzy during his secondary days. Having had a strong interest in music, he played the bass guitar, piano, and other percussion instruments effortlessly. His excellent skills in handling musical instruments made his friends give him the nickname Don Jazzy, which took over his real name. However, he later adopted it as his stage name, and it has stuck to date.
Where Is Don Jazzy From?
Although he was born in Abia State, Don Jazzy hails from Isoko in Delta State, the Southern part of Nigeria. He spent part of his childhood in Abia State, but his family later relocated to Ajegunle in Lagos State, where the young musician passed through his early life before pursuing a career in music.
Being accustomed to the dominating language of Lagos State, Don Jazzy became fluent in the Yoruba language. Because of his fluency and extended stay in the state, many of his fans think that the record producer is from a Yoruba background. Nevertheless, he is from the Isoko tribe in Delta State. The Isokos are grouped under the Igbo Ethnic group in the country.
His Father Is A Prominent Figure in the Nigerian Entertainment Industry
Don Jazzy grew up in a middle-class family with a good reputation and integrity. His father, Collins Ajereh, popularly known as the Mavin Grandpa, is also a high-profile figure in the Nigerian entertainment industry. The Mavin Records Grandpa is a member of Artiste Managers and Music Promoters, Nigerian Association of Recording Industries, JCMA, and AMAN. Always on the quest to discover young talents, Collins Enebeli Ajereh is an expert in international promotions, media relations, hospitality, venue management, and all entertainment business consultancy services.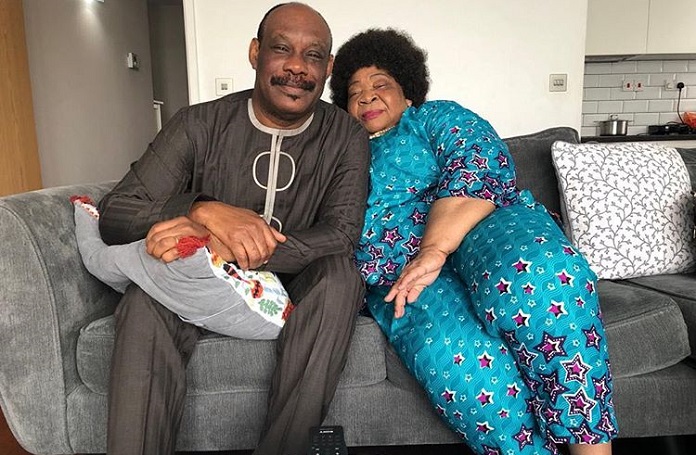 For over three decades, he offered freelancing services to the Nigerian Television Authority, working as a presenter on some national programs with the television station. He was also featured in drama series like Glimpses, Encounter, Images, Reflections, and the CharlyBoy Show. The Mavin Grandpa served as a critical encouragement to his son's interest in music. He established a record label in Nigeria known as the Sagittarius International Productions Ltd and is the backbone behind Don Jazzy's extraordinary music productions.
On the other hand, Don's mother is known as a princess from a royal family in Umuahia, Abia State. The princess, who got married to Collins Enebeli Ajereh of Isoko land in Delta, has a perfect resemblance with Don jazzy. The musician is often spotted with his mother serving his fans the best mother and child relationship goals.
The Record Producer Has Three Younger Siblings
Don is the eldest among the four children of their parents. He has three siblings; two brothers- Charles and James, and a sister, Joy Solano. Like Don Jazzy, his other siblings are doing well in their different endeavors. Learn more about them below:
Charles Enebeli (D'Prince)
This young talented Nigerian music artist is popularly known as D'Prince and Omaba by his fans. He is the immediate younger brother to the Mavin record boss. He is one of the pioneer members of Mavin Records and has remained on the record label to date. His close relationship with his elder brother brought him wide recognition, which boosted his musical career and fan base—having many musical performances and written songs to his name. Presently, he is widely regarded as a singer, songwriter, performer, and entrepreneur.
James Collins Enebeli
This is one of the Enebelis that can impersonate the Mavin Boss Don Jazzy and get away with it because of their very close resemblance. Jazzy ventured into an oil and gas partnership business with James, and they established Mavin Energy Limited. James is hardworking to the core and is presently the CEO of Mavin Energy Limited.
Joy Solano
The beautiful, elegant-looking young lady is the only sister of Don Jazzy. A first-class graduate of Film and Television Production currently based in the United Kingdom with her family. She is married and has welcomed four children with her husband, two boys, and two girls. The musician is very proud of his sister, not because of her beauty but her intelligence and life achievements.
Don Jazzy Graduated from Ambrose Alli University in Ekpoma, Edo State
Though information about his primary education is unknown, Don Jazzy attended Federal Government College Lagos. After graduation, he proceeded to Ambrose Alli University in Ekpoma, Edo State, Nigeria, where he got his Bachelor of Science degree in Business Management. The musician didn't go deep in pursuit of other higher academic qualifications. Instead, he decided to move on with the already acquired certificate to focus on his music career and other business ventures.
He Began His Music Career at an Early Stage
Don Jazzy's musical career can be traced back to his secondary school days, right from when his passion for music gave him the name Don Jazzy. He was known to be a lover of some musical instruments and plays them to his school recognition standards. The young Don was lucky to be invited to London to play drums for their church in 2000. In London, he was employed at McDonald's as a security guard. Due to his interest in music as a career, he associated with Solek, JJC, Kas, The 419 Squad, and D'Banj.
Don Jazzy started learning music production and attached himself with the O-Town record company, which Emeka Infiniti owns. The musician then established a record label, coupled with his academic knowledge of business management. He had to go into an agreement with D'Banj to develop Mo'Hits Records in 2004. The record label boomed beyond their expectations, as they had two albums on their credit in two years: Rundown/Fuck You Up and No Long Thing.
Don also produced the Mushin 2 MoHits by Wande Coal, and he performed a backup vocal for the songs. This is one of his unique techniques in his music productions. Underground lyrics give the piece a harmonious blend, and it attracted artists like Sauce Kid, Dr. SID, Ikechukwu, D'Prince, Jay-Z, and D'Banj. Don Jazzy moved to join the Very Good Beatz, which Kanye West owned in 2011. He had a joint effort with Jay-Z and Kanye West to produce Lift Off in the album, Watch The Throne, featuring Beyonce. This move fetched him global recognition as the song got international attention.
He Founded Mavin Records in May 2012
Don Jazzy and D'Banj had an unexplained reason to dissolve their partnership, which led them to pursue solo musical careers. The separation had the Mo'Hit Records dissolved, and in May 2012 came the birth of Mavin Records. Mavin Records indeed gave so much success and more accolades to Don Jazzy. According to him, he saw Mavin Records being the powerhouse of Music in Africa.
The record label has contributed extensively to the growth of the Nigerian Music Industry. It aims to discover young talented artists and turn them into good musicians the industry can not do without. The artists that have been signed into the record label includes Dr. Sid, Iyanya (Departed), D'Prince, Wande Coal (Departed), Tiwa Savage (Departed), Di'ja, Korede Bello, Reekado Banks (Departed), The DNA twins, POE, Johnny Drille, Rema, Ayra Starr, Crayon, IP, LADIPOE.
What Are Don Jazzy's Best Songs And Albums?
Don Jazzy has featured in so many songs from the era of Mo' Hits down to the opening of his record label, the Mavin Records. His best songs include:
You Bad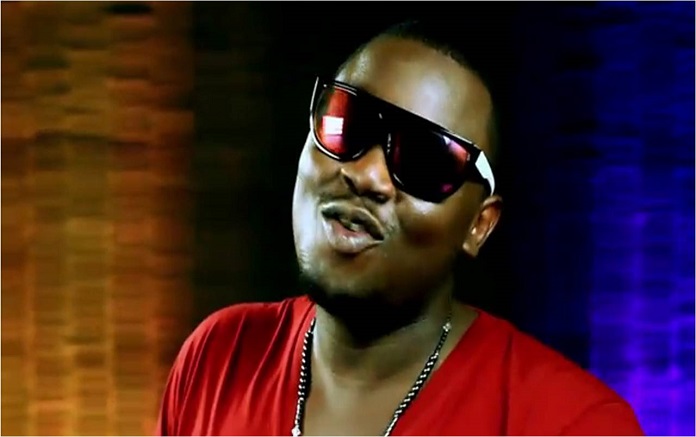 The song, You Bad, was sung by Dr. Sid and Don Jazzy. The song, which was from the Mushin To Mo'Hits albums, was produced by Don Jazzy under the Mo'Hits Records and released in 2010. It also has many views on YouTube.
Eminado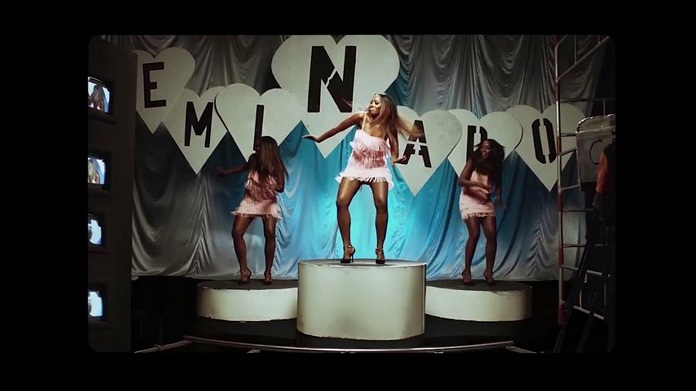 Eminado was one of the hit songs of Tiwa Savage, in which she featured Don Jazzy. The song was produced under Mavin Records in 2013 and became a hit after it was released. It has about 28 million views on YouTube.
Dorobucci
The song, Dorobucci, was produced in 2014 with all the Mavin stars. The song featured Don Jazzy, Reekado Banks, Tiwa Savage, Dr. Sid, D'Prince, and Koredo Bello. It was a major hit in the market and had over one million views on YouTube upon its release. It was awarded the song of the year in 2015 at the MTV Africa Music Awards.
Some of Don Jazzy's Most Famous Songs include:
Omoba by D'Prince and Don Jazzy
Bumper 2 Bumper by Wande Coal and Don Jazzy
Pop Something by Dr. Sid and Don Jazzy
Mr. Endowed by D'banj and Don Jazzy
Question by Burna Boy and Don Jazzy
Awards and Accolades Of Don Jazzy
Nigerian Music Awards (2006)- Producer of the Year.
Nigerian Entertainment Awards (2007)- Music Producer of the Year.
The Headies 2011- Producer of the Year for Over The Moon, Mr. Endowed, and Pop Something
The Headies 2014 – Producer of the Year for Dorobucci
City People Entertainment Award (2015)- special recognition award.
The Beatz Award TM (2019)- New Discovery Producer.
Media Influencer of the year (2021)- Pulse Influencer Awards
Is Don Jazzy Into Comedy?
Don Jazzy is a multi-talented artist and has expanded his portfolio to include comedy. He supports comedians and puts in so much effort to get their comedy skits out to the public. The musician doesn't hesitate to take up a role in any comedy skit once the aim of the comedy catches his interest. He has featured in more than twenty different comedy skits and is very proud to identify with them all despite criticisms from the public.
His roles in the skits are unique and bring out a different look in the comedy. Below are some of the comedians that have featured Don Jazzy in their comedy skits:
Alhaji Musa (Chinedu Ani Emmanuel)
Mr. Macraroni (Debo Adebayo)
Taaooma (Maryann Apaokagi)
Craze Clown (Emmanuel Iwueke)
Special Nedu
Nasty Blaq
Okiki DFT
Lawyer Kunle
Lordlamba
Sydney Talker
Brainjotter
Mama Ukamaka
MC Lively
Criticisms Faced By The Musician Over The Years
Wande Coal's Expulsion from Mavin Records
Don Jazzy had a feud on Twitter with one of his artists, Wande Coal, claiming that he released one of Mavin's produced songs elsewhere. Mavin Records tagged it as a theft of intellectual property. As a result, they released a demo of the song titled "Baby Face" done in Mavin Record studio on Twitter. He alleged that Wande Coal reproduced the music with Shizzi. However, the final resolution to the controversy was a press release by Mavin Records on November 7th, 2013, announcing Wande Coal's expulsion from the record label.
Don Jazzy Has Also Been Criticized for His Singing Abilities
Critics claim he said he is retiring from music, claiming the retirement is because of his voice. In an interview with Notjustok TV in Texas, Don Jazzy made it clear that he wants a break in his singing but will still be functioning in the music production aspect of the industry. The gap is for a while, noting that he will still return to the music industry. He cleared the criticism about his voice that not all can tolerate his voice. Undoubtedly, Don Jazzy is an outstanding singer in the music industry. Joining it with other voice parts, his voice perfectly blends most of his chorus.