Omah Lay is a professional Nigerian singer, songwriter, and record producer born on May 19, 1997, in Port Harcourt, Rivers State, Nigeria. He came to the limelight in 2020 after he decided to take the bold step, pick up the mic, and venture into the music industry upon discovery that he was less appreciated and valued for the song he helped create for others. Omah had a massive breakthrough in 2020; the year when the Covid-19 Pandemic hit Nigeria. But that was not a hindrance in any way to him as he worked round the clock to get to make a mark in the music industry.
Profile Summary of Omah Lay
Full Name: Stanley Omah Didia
Age: 26 years old
Birthdate: May 19, 1997
Birth Place: Rivers State
Ethnicity: Ikwere
State of Origin: Rivers State
Nationality: Nigerian
Profession: Singer, Songwriter, Record Producer
Net Worth: $400, 000
Marital Status: Single
Girlfriend: Unknown
Kids: None
How Old Is Omah Lay and Where Is He From?
Stanley Omah Didia, known by his stage name as Omah Lay, is 26 years old and was born in the South-South part of Nigeria, precisely in the city of Port Harcourt, Rivers State on May 19, 1997. He is a native of Ikwerre, an ethnic group that's considered by a good number of majority of scholars to be a subgroup of the Igbo people of South Eastern Nigeria. Omah spent part of his childhood in Igwuruta, a town in Ikwerre, Rivers State.
Lay emerged from a family that's well rooted in music. This is so because his father is a local drummer. Asides from that, Omah's grandfather made it to the stage as a percussionist for the legendary highlife singer of the 60s and 70s called Celestine Ukwu. Through the lyrics of his songs, intonation, and phonetics it was revealed how educated, smart and talented he is, even though he didn't finish his tertiary education.
Before music, the singer spent most of his childhood and teenage years at Marine Base location in the city of Port Harcourt. Being brought up in such an environment suggests he had at least didn't grow up in a poor environment. His upbringing in a way exposed him to see the world of music and helped shape him for the fame he enjoys today. He didn't really live much of his life far from music even as a teen because he started exhibiting interest in music as a writer and producer at an early stage in life.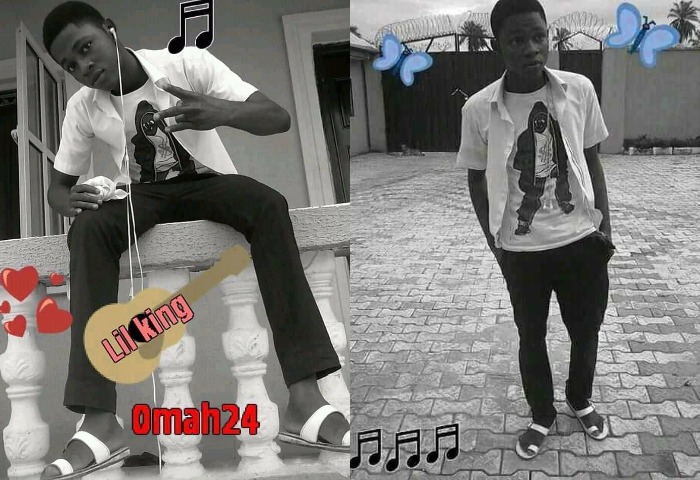 Omah attended Comprehensive High school, Port Harcourt, and then proceeded to the University of Port Harcourt, Rivers State. He first started off as a songwriter and producer but decided to go fully into signing. Spending all his childhood life in Port Harcourt city of Rivers State had an impact on his success as a singer. The city is one of the few cities in Nigeria that has a unique record of turning out many successful young musicians.
But to further enhance his growth and exposure, Omah relocated to Lagos in 2019 after releasing Do Not Disturb and Hello Brother which earned him a deal with a new record label 'KeyQaad in June 2019.
His Keen Interest In Music Ended Up Outweighing His Zeal To Finish His Tertiary Education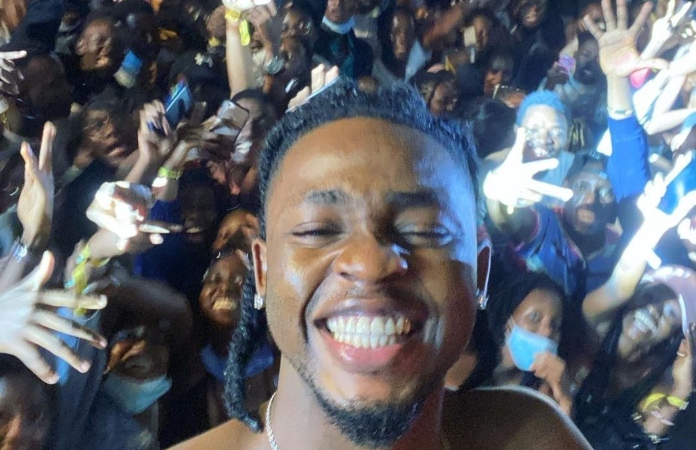 As stated before, Omah Lay is believed to have attended all his education; primary, secondary and tertiary in Rivers State. He went on to attend the University of Port Harcourt after his secondary education but had to drop out as he was trapped between his academic and music interest. Omah however chose to jettison his academics to pursue his dream of becoming a professional musician due to not having enough time to combine school and his music engagements and aspirations.
This is contrary to the thought of some people that he studied music in school. Also, he always nursed the willingness to be a public speaker, a feeling brought about by his passion to speak and convey messages to people. He revealed this in an interview with "the beat FM".
Omah's decision to pursue music has proven to be the best for him so far as he's seen living his dream. Being among the young and popular singers that broke out during the Covid19 pandemic year of 2020 is a feat that has greatly contributed to his prominence in the industry.
List of Omah Lay's Popular Songs
Omah's songs are Afro-oriented. His lyrics are so relatable and often illustrate the average African experience. As a songwriter, producer, he produces most of his records, therefore he truly owns his sound. His emergence into the world of music came with his breakthrough tracks like Hello Brother and Do Not Disturb which he released in the year 2019. But the Covid-19 pandemic broke the camels back by attracting the attention of the general public to his songs: You and Bad Influence. Some other of his popular songs include:
 You
Do Not Disturb
Bad Influence
 Damn
Ye ye ye
Lo Lo
Godly
 Bad Influence
 Damn
Forever
Pronto
My Bebe
Can't Relate
Awards and Recognitions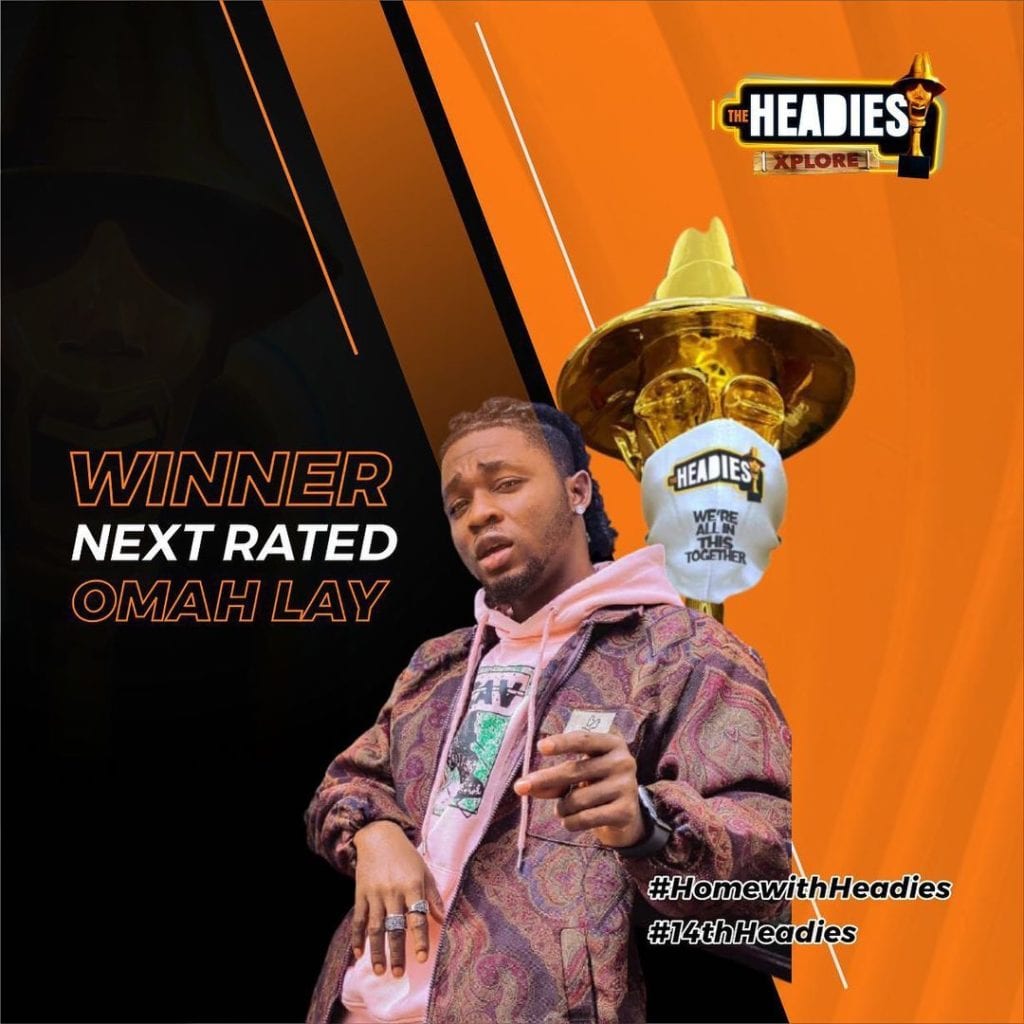 Most of his awards and recognition came in the year 2020 and helped seal his status as a true rising Nigerian star in the music industry. In 2020, Omah Lay was crowned the Next Rated Act at the 14th Headies award ceremony. This is an award for the most promising artist of the year. The award came along with a new car as part of its packages. Also, he won Apple Music's New Artist of The Month of June 2020. Furthermore, he was recognized on the March episode of Native Mag's 'Fresh Meat' as an artist to watch out for in 2020.
What We Know About Omah Lay's Siblings
It appears Omah Lay didn't have any famous siblings because he doesn't talk much about his family. Like most of his counterparts, he tries to separate family from business.  Therefore questions like who they are, what they do for a living, and how successful they are will actually prove hard to answer. The only known Lay's sibling is Adamma, his younger sister but nothing much is known about her. Adamma was identified as Omah's sister when photos of her surfaced on social media.