Timaya (born August 15, 1977) is a 46-year-old Nigerian musician, entrepreneur, and founder of Dem Mama Record Limited. He is famous for several of his songs, including Plantain Boy and I Can't Kill Myself.
At the age of 46, Timaya remains one of the most influential musicians in Nigeria. His career spans almost two decades, and his fame has not gone down the drain. He is most famous for releasing hits such as  I Concur, Ekoloma Demba, , etc. Timaya's story is of resilience, patience, hard work, and putting his talent to use until he reached a career that would turn attention to him.
Timaya currently has wrapped his hands in several other works of life apart from music. He is an entrepreneur and founder of Dem Mama Record Limited. The singer is also an advocate for the plight of the Niger-Delta community who have suffered from political and environmental ills associated with crude oil exploration in the area, and a recipient of the Peace Ambassador Award of the Inter-Religious and International Federation for World Peace (IIFWP). Here are the most interesting details about Timaya from his early life, struggles, fame, and controversies.

Timaya's Profile Summary
Full name: Inetimi Alfred Odon
Nickname: Dem Mama Soldier, Plaintain Boy, Timaya, Egberipapa 1
Gender: Male
Date of birth: August 15, 1977
Timaya's Age: 46 years old
State of Origin: Bayelsa State
Nationality: Nigerian
Zodiac Sign:  Leo
Sexual Orientation: Straight
Religion: Christianity
Marital Status: Not married
Timaya's Children: 4 (Emmanuella, Gracey, Emmanuel and Maya)
Siblings: 14 siblings
Timaya's Net worth: above $5 million
Famous for: singer (Dem Mama, Port Harcourt Boy, Ukwu, Lai Lai, Bow Down, 2 Stoopid, Woyo)
Instagram: @timayatimaya
Twitter: @timayatimaya
Facebook: Timaya
Timaya is 46 Years Old and Hails From Bayelsa State, Nigeria
Timaya's real name is Inetimi Alfred Odon. He was born in the oil city of Port Harcourt on August 15, 1977, as the last of 15 children of a banker father who hails from Odi in Bayelsa and a trader mother. In Port Harcourt, he started his educational pursuit attending the Assemblies of God Nursery and Primary School and later Nkpolu Oroworuko Secondary School for his primary and secondary education, respectively.
Still a student, his mother decided that changing his immediate environment was necessary to help the young Timaya. Hence, she arranged for his relocation to Lagos State in the company of his elder brother and sister. It was there that he attended Ikeja Grammar School, Lagos.
As a student, he drew attention by winning accolades during competitions held among students. After completing his secondary school, the Dem Mama Soldier relocated to Port Harcourt to obtain a tertiary education. He started to study Banking and Finance before quitting after the first semester.
Timaya Had A Difficult Start Before Fame
The singer was not so successful in education, but he knew he wanted music and was ready to put a lot into it. However, things did not start as expected for him, so he turned to selling plantain in the streets of Mgbuosimini to make ends meet. According to reports, he stayed with a woman older than him after being thrown out by his landlord for some time. In exchange for accommodation and covering his bills, she gave him a 7 pm curfew and demanded sexual favors on her terms. He recalls the ordeal as a nasty one in his life, but it is all history now.
He Was a Backup Singer For Eedris Abdulkareem
Timaya served as a backup singer for three years for Eedris Abdulkareem's hip-hop group. He went solo when he saw the need to explore further as a musician. However, before he made it big, he dived into the talent hunt organized by Nigerian actress Hilda Dokubo who gave the young Timaya about a year of rigorous and demanding engagements.
Sadly, on the final day, the singer lost his voice but did not lose out on it all completely. The judging panel was made up of the likes of Sound Sultan, 2shot, Face, and Basorge. It was Basorge who called on him to join his label. A meeting was set at Daniel Wilson's studio, where he met K-Solo for the first time. Although it did not work out between himself and Basorge, Timaya and K-solo collaborated on his first collection of songs.
His Professional Career Started in 2005 When He Was 27 Years Old
Recording producer K-Solo put together the instrumental for Timaya's hit single Dem Mama at his Mafoluku Oshodi studio. On completing seven songs, K-Solo seemed uninterested in continuing working with the then-upcoming singer, and so Timaya left with a raw uncut demo CD of his songs.
Timaya took a completely different approach when he took the decision to make 5000 copies of the demo and distributed them freely on the streets of Port Harcourt, hoping that his music would find its way to quality hands, and it did in Port Harcourt and the surrounding Eastern states.
One of the copies fell into the hands of marketers like Obaino, Danco, T-Joe, and a few others. Amidst monetary offers to sell off the master tape, he settled with Danco records at the cost of N500,000, which was too much money for Timaya's music to many of Danco's associates. He had allegedly pirated two of the songs for more gain even though he denied doing so when Danco inquired. However, the tape did so well for Danco that he later gifted Timaya a Rover.
Timaya Released His Major Hit, Dem Mama, in 2005 Off of His 2007 Album at 29
In 2005, the release of Dem Mama shot him to instant stardom at the age of 27. According to the Bayelsa Reggae man, the song was made to capture the 1999 Odi community destruction and give light to the events from the people who lost their lives and families. Following this was the release of his first album, True Story, in 2007 when he was 29 years old.
The success of the song and the album saw the creation of other works with other big names such as Phyno, Spankie, and Terry G, among others, in his second album, Gift And Grace, which was released in 2008. This was followed by accolades, fame, and several other works with many other big names in the country.
The singer maintains a great position as a versatile artist whose genres include dancehall, reggae, hip-hop, afrobeat, and soca. Away from this, Timaya is also a songwriter and producer who has worked with numerous names, including Eulonzo Jordan and YouTube star Jarrett Holt.
At present in his career, Timaya has sold more than 30 million copies of his works and performed on stages across the world in tours, among others. His most notable tours include:
The Timaya US Tour (2021)
Timaya Chulo Vibes Europe Tour (2019)
The Timaya Live in Canada (2018)
Timaya US Tour (2017)
Timaya's Albums
Gratitude (2020)
Chulo Vibes EP (2019)
Epiphany (2014)
Upgrade (2012)
LLNP Long Life N Prosperity (2011)
De Rebirth (2010)
Gift And Grace (2008)
True Story (2007)
Selected Songs of the Egberi Papa 1 of Bayelsa
Cold Outside ft. Buju(2021)
Bob Dada (2021)
Born to Win (2020)
Balance (2020)
The Mood (2019)
Stoopid (2019)
Pull Up (ft Burna Boy) (2019)
I can't kill myself (2019)
Kom Kom Ft. King Perry & Patoranking (2018)
Woyo (2017)
Samankwe ft. Phyno (2017)
Money Ft. Flavour (2016)
I Concur (2015)
Halleluyah (2015)
Sanko (2014)
Bow Down (2014)
Gbagam ft. Deettii & Phyno (2014)
Girls Dem ft. Patoranking (2014)
Overflow ft. Olamide (2014)
Ukwu (2014)
Bum Bum (2012)
Malonogede ft. Terry G (2012)
Sexy Ladies (2012)
Be My Honey (2012)
Celebration (2011)
Born Troway (Timaya & TJ 2Solo) (2011)
Jekamalo (Timaya & Allenian) (2011)
Not All Friends (Timaya& TJ 2Solo) (2011)
Plantain Boy (2010)
Ruler (2010)
Happy Birthday (2010)
Life Anagaga (ft MI) (2010)
E No Matter (2010)
It's About Time (ft 2Face) (2010)
I Don Blow (2008)
Yankulu Ya (2008)
God I Beg (2008)
Dem Mama Anthem (Cutlass) (2008)
Ogologomma (2007)
True Story (2007)
Dem Mama (2007)
Bayelsa (2007)
Awards and Nominations of the Dem Mama Soldier
Grammy for Morgan Heritage's Reggae Night (Global Remix, 2018).
3x AFRIMMA award nominations for Best African Reggae/Dancehall Act (2018), Best Dancehall Act of the Year (2016), and Best Dance Artist (2015).
AFRIMMA award for Dancehall Act of the Year (2017).
Nomination at the Nigeria Entertainment Awards for Indigenous Artist of the Year (2014).
Afrotainment-Museke Online African Music Awards for Best Afro-Dancehall Song (2011).
5x The Headies awards and one nomination for Best Collaboration with Kefee (2010), and P-Sqaure (2009); Artist of the year (2009 nomination); and Best Reggae/Dancehall Album (2008. 2009).
Nigeria Music Awards for Album of the Year (2008).
He Expanded His Career By Owning a Record Label
Rather than sticking only to his singing career, which set him up for fame, Timaya explored other parts of music such as production and becoming an owner of a record label, DM Records Limited. The brand, apart from adding to the fame and riches of the singer, DM records was also able to set a great footing in the music industry for artists such as Patoranking and Runtown. At present, the label, which was registered in 2014, has artists that include Enugu Afro Dancehall recording artist, Anthony Offiah, who is famous as King Perry.
Timaya Has Been Involved in Several Controversies
He Had a Messy Public Breakup With His Ex, Empress Njama
Timaya and his then-Nollywood actress girlfriend, Empress Njama, shared a romantic relationship from 2008 to 2009. Their breakup cast more of an uproar than the relationship itself. The climax of the row between the two surrounded his demand for the car he gifted her while they were together. The award-winning singer said he had demanded the car back, and upon her refusal, he went to church to retrieve it. The two are said to be cool friends now, putting all of that drama behind them.
He Had a Long-Lasting Feud With Eedris Abdulkareem
One of the longest feuds of his career is with Nigerian rapper Eedris Abdulkareem. Their beef was said to have started when Timaya went solo from the rapper's group in 2005. It was reawakened later in 2010 when Eedris took a jab at artists such as 2Face, Timaya, and others for refusing to identify with their roots. In a battle of words, Timaya is unapologetic as he says that Eedris was good at using people without helping them reach their potentials.
The Plantain Boy Became a Topic of Discussion When He Announced His Intention to Become a Pastor
In a 2013 interview, Timaya professed his admiration for several notable Nigerian pastors. He claims to draw inspiration from them as they preach and still earn millions from the practice. In addition, he opened up to his wishes to heal and his love to want to explore the path of the gospel as a pastor. Although this revelation attracted those who applauded him and patted him for his thoughts, others felt he was only being sarcastic. Also, others thrilled him, especially on social media, for singing about women's bodies in another life and preaching Christianity on the other.
The Musician Has Been Accused Of Having Anger Issues and Shunning His Fans
Timaya has received backlash for ignoring his fans and refusing to take pictures with them on numerous occasions. Also, in another accusation, he was called out for publicly insulting a PUNCH correspondent who reached out to him for an interview. Despite the apologies rendered by the singer's aide after the incident, the Egberi Papa 1 of Bayelsa still received negative responses for his behavior and the outcry for him to take anger management classes.
Timaya Has Four Children From Three Women
Despite not being married, Timaya has joined the long queue of Nigerian celebrities who have numerous baby mamas. In his case, the singer is a father to 4 children from 3 different relationships. Learn more about his relationships and baby mamas below.
He Has Two Daughters with Barbara Fumnaya Nwaokolo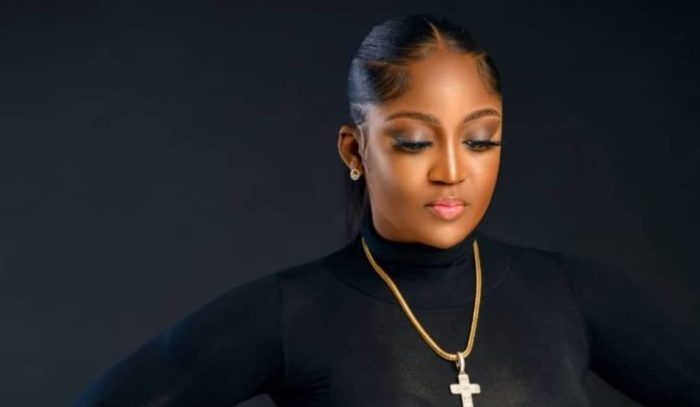 She is his first baby mama, with whom he has two daughters, born in May 2012 and July 2015. She is into real estate and is famed as the founder of Superblachomes. Barbara is currently based in the US. The romance between these two was long and promising until Barbara suspected he was not faithful and has since moved on.
His Relationship with Tamar Produced a Son – Emmanuel Odon
She is into sophisticated decorations and is Timaya's second baby mama, with whom he has his first and only son Emmanuel Odon (Mani). The duo welcomed their child in July 2018.
Timaya and Dunnie Onasanya Welcomed a Daughter in 2020
His most recent baby mama is a divorcee based in the US who is into visual art, and together, they have a baby girl called Maya, who was born in May 2020. The singer made this public by posting a picture of baby Maya in a now-deleted Instagram post. However, it is unknown if they are still together or have gone their separate ways.