For decades, the Arts department in Nigerian universities has maintained a standing position as that which remains an integral part of education in Nigeria. Every course in the Arts department help to expand one's knowledge of human cultures and aid in intercultural understanding. It also creates a foundation for a civically engaged life. Rather than just having a degree certificate, several courses in the Arts department can stimulate essential aspects of life that include problem-solving, creativity, and building self-confidence.
At present, there are many Universities in Nigeria since the first – the University of Ibadan was made a full-fledged university in Nigeria in 1962. As time progresses, about 169 other Universities have surfaced. While others are public, others are private. Regardless of what these universities fall under, many of them have one thing in common – having the faculty of arts that comes! The Arts department graduates many students every year and takes many students. Here are all the courses under the department of arts in Nigerian universities.
A Complete List of Courses Under Arts Department In Nigerian Universities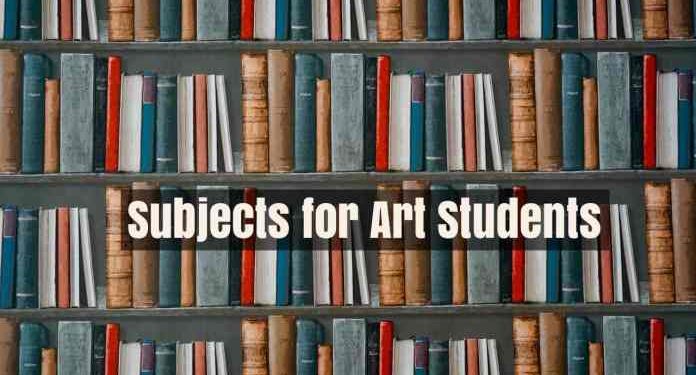 Archaeology
Archaeology and Tourism
African and Asian Studies
Anthropology
Arabic and Islamic Studies
Arabic Language
Arabic Language and Literature
Arabic Studies; Archaeology
Arts (Combined Honours)
Arts Education
Chinese Studies
Christian Religious Knowledge/Studies
Christian Studies
Classical Studies
Communication Arts
Communication and Language Arts
Communication Studies
Comparative Religious Studies
Counseling and Psychology
Creative and Visual Arts
Creative Arts
Criminology and Security Studies
Drama/Dramatic Arts/Performing Arts/Theatre Arts
Economics
Economics and Development Studies
Education Arts
Efik-Ibibio
English and International Studies
English Language
English Language and Literature
English Language and Communication Studies
English and Literary Studies
English Studies
European and Nigerian Language
Film Arts
Fine Art and Applied Arts
Fine Arts and Design
Foreign Languages and Literature
French
French and International Relations
French and International Studies
French with German or Russian
Fulfulde
Geography
Geography and Environmental Studies
German
German Combined with French or Russian
Guidance and Counselling
Hausa
History
History and Archaeology
History and Diplomacy
History and Diplomacy Studies
History and International Studies
History and Political Studies
History and Strategic Studies
Igbo
Igbo/Linguistics
International and Comparative Politics
International Relations and Diplomacy
International Studies and Diplomacy
Islamic Studies
Kanuri
Kiswahili
Languages
Languages and Linguistics
Languages and Literature
Languages Arts
Languages Arts and Yoruba
Library and Information Science
Linguistics
Linguistics and Nigerian Languages
Linguistics of Urhobo
Linguistics of Yoruba
Linguistics of Edo
Linguistics and African Languages
Linguistics, Igbo and other African Languages
Literature in English
Mass Communication
Media Studies and Mass Communication
Modern and European Language
Modern Language and Translation
Music; Nigerian Languages
Peace Studies and Conflict Resolution
Performing Arts
Performing Arts and Culture
Philosophy and Religious Studies
Philosophy Political Science
Political Science and Conflict Resolution
Portugues
Psychology
Psychology and Human Development
Religion and Science
Religious and Human Relations
Religious Studies or Theology
Religious and Philosophy
Religious Studies
Religious and Cultural Studies
Russian with French or German
Russian
Sociology
Sociology and Anthropology
Theatre and Film Studies
Theatre and Performing Arts
Theatre Arts
Theatre and Media Arts
Theology
Visual and Applied Arts
Yoruba
Yoruba and Communication Arts
5 Nigerian Universities That Offer Best Art Programmes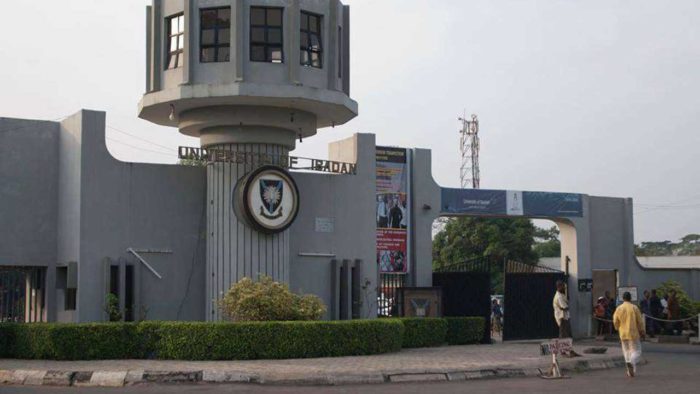 There are about 170 accredited universities in Nigeria, which are unique in many ways. However, a number of these institutions have been regarded as the best so far. Coming down to Arts courses, several Nigerian universities offer the best. Although these rankings may differ depending on the source, some Nigerian institutions have made it to the list of 2022 World University Ranking.
Also, Times Higher Education has listed 7 Nigerian Universities among the best in the world. Hence, the list here is a selection of Nigerian Universities to appear numerously in different notable sites. In addition, other criteria used to judge the best universities in Nigeria to study arts courses are based on performance measured by teaching, research, research impact, innovation, and international outlook, among others. Also, they are the notable people who have graduated from the universities under arts.
1. University of Ibadan
It is also known as UI, and it is the first university in Nigeria. This university is ranked the best in Nigeria, 5th in Africa, and between 401-500 globally.
Departments/Courses in UI Arts
Department of Arabic and Islamic Studies
Department of Classics
Department of English
Department of European Studies
Department of History
Department of Communication and Language Arts
Department of Linguistics and African Languages
Department of Philosophy
Department of Religious Studies
Department of Theatre Arts
Notable Personalities that Studied Arts in UI
Prof. Wole Soyinka (Nobel laureate, poet, and writer)
Late Pa Adebayo Faleti (Poet and writer)
Late Chinua Achebe (writer)
Prof. Femi Osifisan (writer)
Mike Omoighe (critic and painter)
Amka Igwe (Nigerian filmmaker and broadcasting executive)
Chief Jim Nwobodo (politician)
2. University of Lagos (UNILAG)
In the list of 2022 best universities in the world, UNILAG ranks between 501-600. In Nigeria, it is often considered the second-best and 14th in Africa.
Arts Courses in UNILAG
Creative Arts
English
European Languages & Integration Studies
History & Strategic Studies
Linguistics African Asian Studies
Philosophy
Notable People who studied Arts at the University of Lagos
Genevieve Nnaji (actress, model, singer, movie producer, and director)
Linda Ikeji (blogger, writer, entreprnuer)
Joke Silva (actress, director and entreprenuer)
Stella Damasus (actress, singer, TV personality)
Dele Olejede (journalist)
Reekado Banks (musician)
Ramsey Nouah (actor, film director, and producer)
3. Ahmadu Bello University (ABU), Zaria
In northern Nigeria, ABU Zaria and the University of Jos always compete on which university is the best. Nonetheless, ABU Zaria, according to many rankings, is a better university that takes the 2nd and 3rd places in Nigeria and about a thousand in the world.
Ahmadu Bello University, Zaria, Art Courses
Arabic
Archaeology
English
French
History
Philosophy
Theater and Performing Art
African Languages & Culture
Arabic
Archaeology
English
French
History
Philosophy
Theater & Performing Art
Renowned People that Studied Art Courses at ABU Zaria
Late Sadiq Daba (broadcaster, actor)
Awam Amkpa (actor, playwright, professor of Dramatic Arts)
Bruce Onobrakpeya (printmaker, painter, and sculptor)
Late Rachel Bakam (actress)
Tope Alabi (musician)
4. Obafemi Awolowo University (OAU), Ile Ife 
This is one of the best universities in Nigeria as it often ranks as 4th in the country and above 3 thousand in the world. The institution offers nine art courses.
Arts courses that OAU offers 
Religious Studies
Philosophy
English
History
Foreign Languages
Linguistics and African Languages
Dramatic Arts
Music
Institute of Cultural Studies
Famous People that Studied Arts at OAU, Ile Ife
Lagbaja (musician)
Lai Mohammed (politician)
Prof. Rose Aziza (academician)
Clarion Chukwura (actress)
Fireboy DML (musician)
Afeez 'Saka' Oyetoro (comedian, actor)
Kola Oyewo (scholar, actor)
5. University of Nigeria (UNN), Nsukka
This University ranks among the top universities in Nigeria. In Africa, it ranks as 18 and slightly above 1600 in the world. The university offers numerous art courses.
Arts Courses at UNN
History &International Studies
Mass Communication
Archaeology & Tourism
English & Literary Studies
Fine & Applied Arts
Linguistics, Igbo & Other Nigerian Languages
Music
Theatre And Film Studies
Foreign Language and Literature
Notable People who Studied Art Courses at UNN
Lam Adesina (politician)
Prof. Ossie Onuora Enekwe (academician)
Marcia Kure (artist)
Meki Nzewi (academician, professor of music)