The best private universities in Lagos State are located in different parts of the state and are owned by individuals, religious institutions, and organizations. These universities include Pan Atlantic University, Anchor University, Caleb University, Augustine University, and EkoUNIMED.
In case you wonder how we came up with the list of these top private universities in Lagos, different categories have been checked. These include measures of research and academic success, citations, alumni success, awards, historical reputation, graduate employment, and international outlook.
Furthermore, we took into consideration the ranking of these universities on global university rankings done by renowned and influential rankers. With this said, here is the list of top private universities in Lagos and why they are the best.
What are the Best Private Universities in Lagos and How Much are Their Fees?
1. Pan-Atlantic University Lagos
Founded: 2002
Location: Lekki, Lagos State.
Fees (Average): ₦3 million (session)
The Pan-African University (PAU) was first known as the Lagos Business School (LBS), established in 1991. It later became a university in 2002, with LBS as its first school.
The university has a wide range of experience in developing people in different fields through certification courses, degrees, post-graduate programs, and conferences, among others.
Its undergraduate programs are the School of Media and Communication (SMC), the School of Management and Social Sciences (SMSS), and the School of Science and Technology (SST).
Postgraduate programs are the Postgraduate Diploma Programme, Masters Programmes, and Doctorate Programmes.
As part of its excellence, it marked Global Entrepreneurship Week for the first time in 2011 and has continued to hold the program. Over time, Pan-Atlantic University has collaborated with many individuals and bodies to bring excellence to the school, its students, academia, and Nigeria. Among its collaborations is with the Department of the International Finance Corporation of the Small and Medium Enterprise (SME) with the aim of providing an SME Toolkit in Nigeria.
Famous people have spoken at the University on diverse topics at the school. They include British Prime Minister David Cameron in 2011; Victoria Uwadoka, Corporate Communications and Public Affairs Manager at Nestlé Nigeria in 2020; and TV Host known for Your View, Morayo Afolabi-Brown.
The school has been ranked 40 on the list of top Universities in Nigeria. It has also remained on the ranking of the top global schools by the Financial Times. In 2017, it became one of the only 4 schools in Africa to make it to the FT's ranking, which was at the time released in London.
It has also been ranked 5th in Entrepreneurial University (Africa) Awards, won the Community Vote for Entrepreneurial University (Africa) Award, and Filex Award for Innovation, among others. Also, many researches from the school have received citations and have been published through journals and outlets such as Research Gate.
With respect to school fees, they vary in accordance with school and courses and the year of study. For 100-level undergraduates, the school fees range between 2.7 million to 3.8 million, while postgraduate students' tuition is between 1.8 million annually to 8 million.
As in the case of many private universities in Lagos and Nigeria, Pan Atlantic University spread its tuition for easy payment. Students can pay for a session at once or split it into semesters.
Popular people to have graduated from the prominent Pan-African University are actress Kemi Lala Akinkpoju, TV host and filmmaker Chude Jideonwo, broadcaster Gbemi Olateru Olagbegi, and farmer/entrepreneur Olalekan Sipasi.
2. Anchor University, Ayobo Lagos
Founded: 2014 (approved by NUC in 2016)
Location: Ayobo-Ipaja, Lagos State, Nigeria
Fees (Average): ₦650,000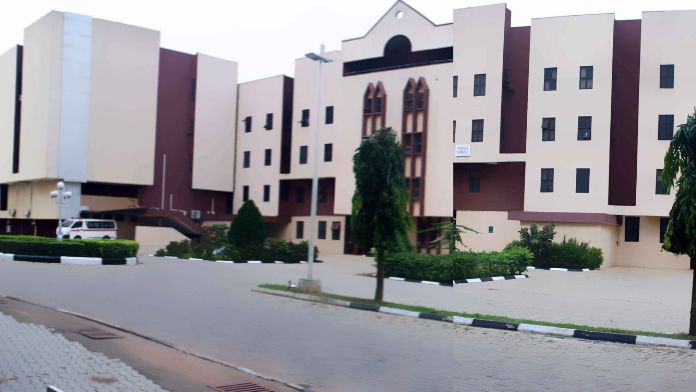 Anchor University is owned by Deeper Life Church, with its chancellor as Pastor William Kumuyi. It is one of the best private universities in Lagos and has been approved by the NUC.
The University was founded in 2014 but was approved by NUC in 2016. Initially, there were only 3 faculties with numerous courses. However, another was later added to make it four. These faculties are the Faculty of Humanities, the Faculty of Science and Science Education, the Faculty of Social and Management Sciences, and the Faculty of Law.
The school offers degrees, professional certificates, and post-graduate courses. Over time, the institution has had collaborations with Nigerian and international academic bodies with the aim of improving its academic excellence. These include collaborations include with Anderson University, South Carolina. This is in order to open opportunities for academic, research, and professional development for both universities.
Furthermore, the school has had its fair share of achievements since it began operating. One of those was in March 2023 when three students of the school won the Science and Technology Research Competition organized by the Lagos State Science Research and Innovation Council (LASRIC) for tertiary institutions.
With respect to Anchor University's school fees, the school has different fees designed for different programs. At the time of this report, 100-level students' basic tuition is between ₦219,000 to ₦840,000 (depending on the course of study). This is apart from other charges such as registration fees, exam fees, and medical screening fees.
Putting all of these fees, the total is about ₦387,500 to ₦1.2 million for Nigerian students and $3,000 for international students.
3. Caleb University Lagos
Founded: 2007
Location: Imota, Lagos State, Nigeria
Fees (Average): ₦400,000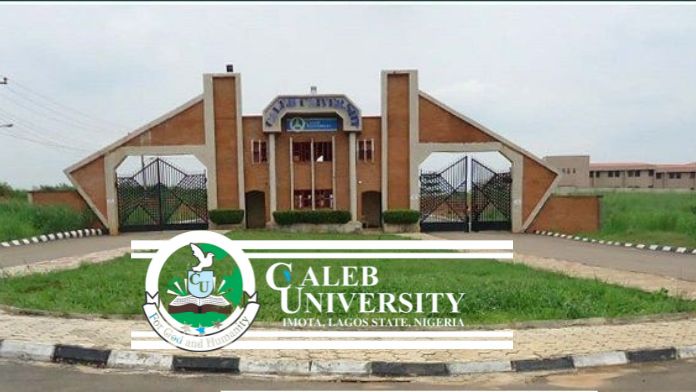 Caleb University Lagos (CUL) is one of the top private universities in Lagos, and based on the school's website, it has "persistent ranked among the top 10 most sought after private universities in Nigeria."
According to many other popular rankings, it holds the 52nd position in universities in Nigeria. It is one of the first degree-awarding private universities in Lagos State and has evolved over time through consistency and educational expertise.
It was established in 2007, and at the time of this writing, it has 6 faculties that hold 27 undergraduate programs and 9 postgraduate degree programs.
Caleb University tuition can be paid per session or every semester. For a semester, the school fee is at least ₦200,000, and per session, it is over ₦400,000. The school's tuition varies based on one's program and level of study.
4. Augustine University
Founded: 2008 (approved by NUC in 2015)
Location: Igbonla Road, Epe, Lagos
Fees (Average): ₦400,000 per session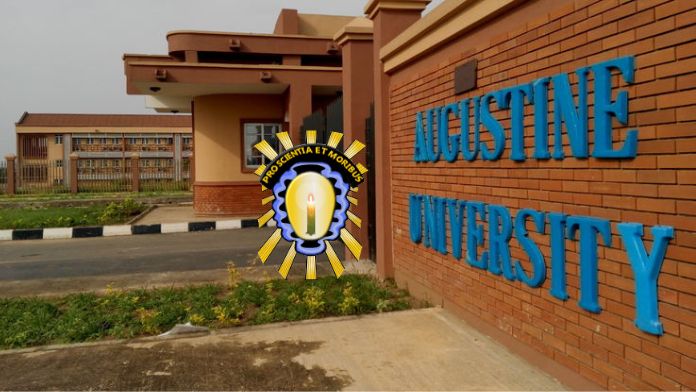 With the motto "Pro Scientia Et Moribus", the Latin term for "For Learning and Character", Augustine University was first established in 2008 and approved by the NUC in 2015 with the aim of training students to be champions in both education and character.
The school is located in Ilara-Epe, Epe Local Government Area of Lagos State, but has students from different parts of the country.
Augustine University has about 4 faculties, which are the Faculty of Humanities, Management, and Social Sciences (FAHUMSS), The Faculty of Science (FACUS), The Faculty of Engineering (FACE), and The Faculty of Basic Medical and Health Sciences (FABMEHS).
There are also numerous postgraduate programs such as the Post Graduate Diploma (PGD), Master of Science (M.Sc.), and Ph.D. To further deepen itself in providing greatness and expansion in academics, the school offers different certified and professional courses, including ICAN.
The school has received recommendations and awards. This includes the African Youth Initiative, which presented the Vice Chancellor of the school with the Beacon of Hope for Africa Development for his place in the growth of the school and the general growth of youths.
St. Augustine University's basic tuition ranges from ₦200,000 to ₦816,000 – depending on the level, course of study, and level. However, there are also additional charges for accommodation, medical examination and levy, and others. This leads to a total fee between ₦800,000 to ₦1.4 million per session.
5. Eko University of Medical and Health Sciences (EKOUNIMED)
Founded: 2017
Location: Badagry Exp, Ojo, Lagos
Fees (Average): ₦1 million (session)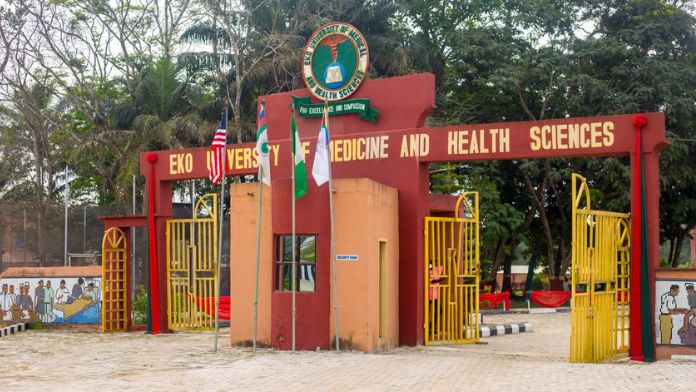 Eko University of Medical and Health Sciences is the first privately owned medical university in Nigeria and West Africa. It was established in 2017 by Dr. Ibraheem Hameed and offers different programs, including Medicine and Surgery, Anatomy, Medical Biochemistry, pharmacology, and Physiology.
The school fees for newly admitted 100 students in the medical university is a total of ₦3,017,500 (basic fee and other charges for a session). The fee of 200 direct entry and returning students from 200 to 600 level is still under review at the time of this report.
Nonetheless, the school fees of returning students, as in the case of other universities in Nigeria, will be lower than those of new students.