Frank Edwards (born Frank Ugochukwu Edwards, Age: 34 years old) is a Nigerian worship singer, songwriter, and entrepreneur from Enugu State. He is best known for many of his hit singles such as 'Under The Canopy', 'Drop It at My Feet', and 'You Too Dey Bless Me' among others.
Frank Ugochukwu Edwards has been a well-known name in the Nigerian gospel music scene for over a decade now. Franks' songs have struck chords in the hearts of his numerous listeners, bringing a lift to the soul and healing to the brokenhearted. His genre of songs is contemporary worship songs, urban, and Christian hip hop.
In addition to singing, Frank is also a songwriter, producer, and entrepreneur. He has won multiple awards throughout his music career and has collaborated with many high-profile artists in the country and beyond. His collaborations with international artists skyrocketed his fame and establishment in the industry.
Frank Edwards Profile Summary
Full name: Frank Ugochukwu Edwards
Date of Birth: 22nd July 1989
Age: 34 years old
Place of Birth: Enugu
State of Origin: Enugu State
Nationality: Nigeria
Ethnicity: Igbo
Marital Status: Single
Education: N/A
Occupation: Gospel Singer, Songwriter, Producer, Entrepreneur
Years Active: 2007 – present
The 34-Year-Old Singer Hails From Enugu State, Nigeria
https://www.instagram.com/p/CRtqzMyNAuK/?utm_source=ig_web_copy_link
Born in Enugu State, in the southeastern part of Nigeria, on the 22nd July 1989, Frank Edwards is the third out of his parents' seven children. He had his entire childhood and early life living with his parents in their hometown in Enugu State. While the identity of his parents and siblings is not public knowledge, it is known that he came from a core Christian home that attends Pastor Chris Oyakhilome's church, Christ Embassy Church, also known as Believers LoveWorld Inc.
Frank Edward became a born-again Christian in his teenage years. For his educational background, there is no record in the public domain regarding the schools and institutions he attended. However, it is believed that the singer had a quality education.
Frank Edwards Had a Humble Beginning
Frankie, as he is fondly called, came from a humble background. While the identity of his parents is not known, it is reported that Frank, in his younger years, used to assist his mother in her business. She sells an Igbo dish, okpa, in the Enugu market, and he would always go with her, especially when his school was on break. Besides helping his mother, Frank also hawked some food items on the street to support his family.
Pastor Chris Oyakhilome Inspired His Music Career
Frank Edward's initial dream career was to become a pilot, but he had a U-turn when he began to admire his pastor, Chris Oyakhilome, and how he sings in church. Frank had learned how to play piano from his father, who was a pianist. Soon, he started discovering his own singing talents and was led to join the church choir. Later on, his mother supported him with some funds, and he got some studio equipment. During the time, he would record some songs on his own without anyone's knowledge.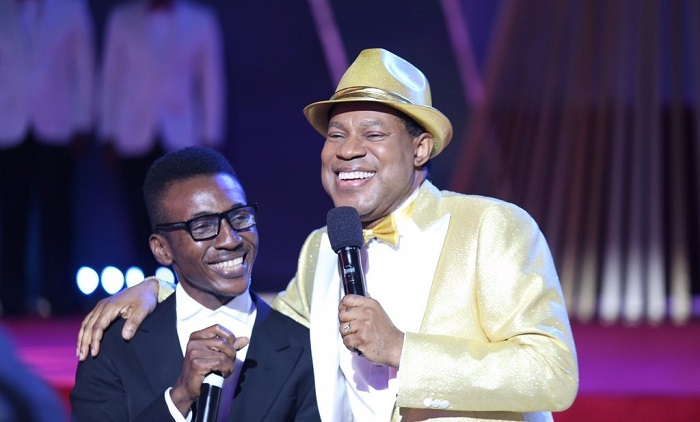 Thanks to his musical instrument skills, he also joined the church music team, which marked the outset of his musical journey. Frank later became the church's keyboardist and a member of the presidential band, where he played so many musical instruments. He participated in several singing competitions and presentations in his church and other churches, putting up an excellent performance. The singer refers to Pastor Chris as his teacher, mentor, and a man whose songs inspired his career.
He Released His Debut Album, The Definition, in 2008
God gave Frank Edward talent, and Pastor Oyakhilome helped him grow it. The 14-track album, The Definition, was a collection of recordings he did for himself. Luckily, the song got to Pastor Chris' office; he listened to it and was highly impressed. Hence, Frank's life never remained the same as Pastor Oyakhilome continued to announce him, first to his local church and across other churches and stages. Pastor Chris took it upon himself to promote and market the song, and subsequently, would invite Frank to sing and perform live in church services and other programs.
Following his debut in 2008, Frank released his second album titled Angels on the Runaway. A year later, he dropped the third one, Unlimited, and subsequently, Tagjam, in the same year. His songs are played across all church denominations in Nigeria and beyond. So far, Frank has dropped 7 studio albums, many EPs, and innumerable hot singles. His album, Frankincense, featuring Nathaniel Bassey and Micah Stampley, topped the iTunes album charts over Beyonce's Lemonade album a few hours after its release.
Under the Canopy Earned Him Another Level of Prominence
Over the course of his career, Frank Edwards has worked with well-respected gospel artists both at the national and international levels, such as Micah Stampley, Sinach, Don Moen, Samsung, Nathaniel Bassey, and many others. His songs have revolutionized the entire gospel music industry with a flair of fuji, pop, and rock blended into a concept.
The gospel sensation released his highly acclaimed single Under the Canopy in December 2016. The song has over 12 million views on YouTube and gained massive love and acceptance in the Nigerian Christian circle. Frank Edwards is the founder of the music label RockTown Records, where he produces his songs. He has also signed many gospel artists under his record label, such as King BAS, Gil Joe, Divine, Nkay, David, Soltune, etc.
Best Songs and Collaborations of Frank Edwards
Frank Edward has collaborated with many gospel artists, but he stepped into a new level of fame following his collaboration with the famous American gospel singer Don Moen in 2015. The duo collaborated on his albums, Grace, released in November 2016 and produced by Blackbird studio in Nashville, Tennessee, USA. Other works he has done with Don Moen are You Alone Are God, You are Holy, Eze Ndi Eze, etc.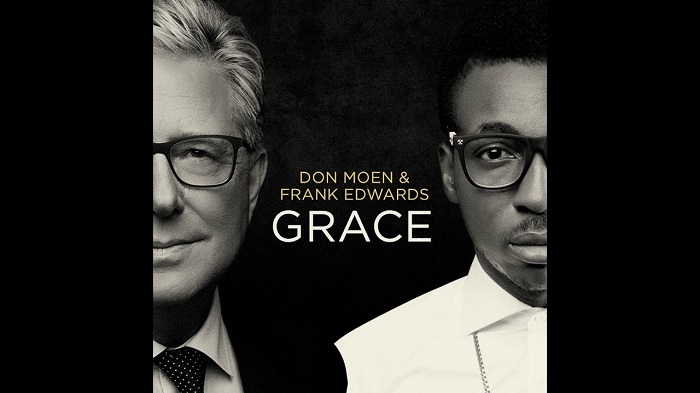 When asked about how he managed to collaborate with the US-based famous worship leader, Frank said that fate made it happen. According to him, he (Frank) was invited to a program where Don Moen ministered. After the program, he came to take a picture with him, and the gospel icon told him that he is his fan and would like a collaboration. That was how it all started, and today, the rest has become history!
Frank Edward's most notable songs and their year of release
You Too Dey Bless Me (2008)
Beautiful (2010)
Oghene Doh (2011)
Okaka ft Victor Ike (2014)
Onye (2015)
I no fit shout (2015)
Grace with Don Moen (2016)
Under the Canopy (2016)
Ome Mma (2016)
I Lift My Voice (2016)
Miracle Rain (2017)
Miye Ruwe (2018)
Mmamma (2018)
Idi Ebube ft Sinach (2018)
You Are God (2018)
If Not for You (2019)
Wetin I Gain (2019)
A highlight of Awards won By Frank Edwards
2012- West Africa Best Male Vocalist, Love World Awards
2012- Best Hit Single, Love World Awards
2013- Male Artiste of the Year in Africa, Nigeria Gospel Music Awards
2013- Song of the Year, Nigeria Gospel Music Awards
2014- Best Male Vocal, Nigeria Gospel Music Awards
2014- Male Artiste of the Year, Africa Gospel Music Awards
2015- Gospel Artiste of the Year, Nigeria Entertainment Awards
2015- Best Male Vocalist, Nigerian Gospel Music Foundation Awards (Crystal Awards)
2016- Most Notable Achievement, Nigerian Gospel Music Foundation Awards (Crystal Awards)
2016- Best Collaboration 'Hail My King' by Obiwon ft Frank Edwards, Eben & Kenny K'ore, Nigerian Gospel Music Foundation Awards (Crystal Awards)
2017- The Gospel Artist of the Year, City People Music Award
2017- Gospel Artiste of the Year, Nigeria Entertainment Awards
2018- Gospel Artiste of the Year, City People Music Award