David Ogbueli is a Nigerian pastor, an international author and speaker, and a government consultant. Having started preaching at the age of 12, the man of God founded Dominion City International in 1996. Since then, his ministry has grown in leaps and bounds and is widely known in Nigeria, Africa, and beyond.
In a highly populated country like Nigeria, which is multi-cultural, diverse, and filled with many influential people, rare gems may go unnoticed. When Pentecostal Pastors are the topic in Nigeria, the usual names bandied are Pastor Chris Oyakhilome of Christ Embassy, Pastor E.A. Adeboye of Redeemed Christian Church of God (RCCG), Bishop David Oyedepo of Living Faith Church, to mention a few. Some Pastors are more reluctant towards the publicity and fanfare that comes with the media. Pastor David Ogbueli is an excellent example of these "front-liners who fly under the radar."
His healing and teaching ministry, which started as a University campus fellowship in Enugu in the '80s, has finally hit National and international prominence. It has numerous branches in Nigeria, Africa, and some other countries of the world. Here's more about Pastor David Ogbueli and how he built his ministry from a fellowship to where it is today.
Profile Summary of Pastor David Ogbueli
Full Name: Chukwudi David Ogbueli
Date of Birth: 28th April 1968
Age: 55 years old
Place of Birth: Anambra
Nationality: Nigerian
State of Origin: Anambra
Education: Umuoshi Primary School, Alor; Orifice Boys Grammar School; and University of Nigeria, Nsukka
Occupation: Pastor
Marital Status: Married
Spouse: Pastor Sarah Ogbueli (m. 1996)
Children: 4
Pastor David Ogbueli Hails From Anambra State, Nigeria
Pastor Ogbueli was born to Mr. Justin and Mrs. Felicia Ogbueli on 28th April 1968 in Alor, Anambra State. There are no details about his childhood, parents, and siblings. All that can be gathered is that he grew up in Alor, where he completed his basic education. Later on, he moved down to Enugu, where he started his ministry and completed his university education. His passion for the things of God began early in life, and he never hesitated to go deep into it while he was still a student. As a student, he joined fellowships, and where there were none, he created one to bring people closer to God.
He is an Alumnus of the University of Nigeria, Nsukka
David attended Umuoshi Primary School, Alor, for his primary education. He attended Orifice Boys Grammar School (now called Boys Secondary School, Oraifite). Moving forward, he enrolled at the University of Nigeria, Nsukka, where he studied Industrial Chemistry and graduated with a bachelor's degree. At the university, he started a campus fellowship called the New Covenant Family (NCF). This fellowship has been expanded from a location at the University of Nigeria, Nsukka, to other institutions in Nigeria.
He Started The Dominion City Church in 1996 at Age 28
Reverend Ogbueli started preaching the gospel when he was 12 years old. While he was an undergraduate at the University of Nigeria, Nsukka, he created and led campus fellowships. It was his nature of preaching, teaching, and leading the people that gave birth to Dominion City Worldwide as we have it today. In 1996, when he was 28 years old, Pastor David Ogbueli started the church from a small gathering. He began with a group of nurses in a small space at Marcus Garvey Street, Enugu.
As the congregation increased, the church moved to 95 Chime Avenue, Enugu. The church expanded and has spread to over 750 chapters in Nigeria and about 60 more branches scattered across cities in Africa, Asia, Europe, and the United States of America. The Dominion City church, sometimes known as the New Covenant Family (NCF), which began in 1996, has grown steadily since then and is now one of Nigeria's most well-known and established ministries.
Currently, it has over 40 city churches (including in Enugu, Lagos, and Abuja) and campus churches and fellowships found all over Nigeria with a good membership that numbers over 70 pastors serving under the vision of the church. The church indeed started as a university campus fellowship; it has transformed to what we have today as Dominion City church while retaining its first NCF fellowship arm in institutions.
Dominion City Has Birthed Other Institutions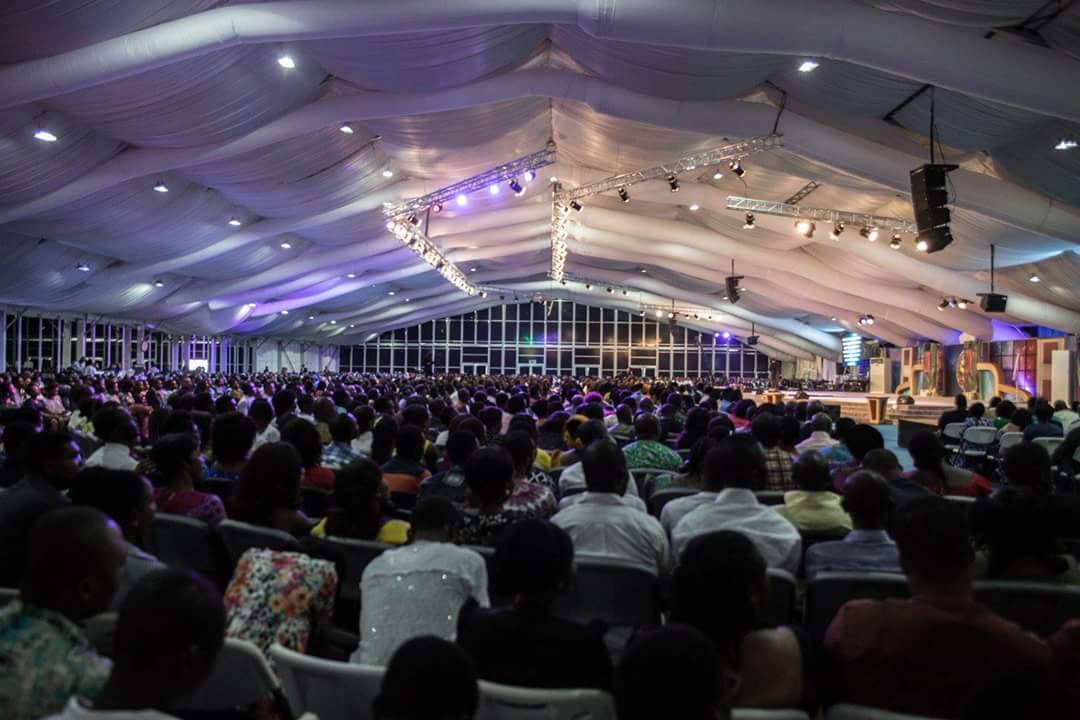 According to the founder and senior pastor, Pastor David Ogbueli, the vision of the Dominion City Church is the preaching of the total gospel of Jesus Christ. This vision began from an apartment in New Haven, Enugu, and its success is certainly a marvel to the Christian community. The ministry has a mission arm called the Global Mission Network. The Global Mission Network has made a name for itself by philanthropic gestures towards the less privileged in society. The Dominion City church has combined the goal of winning countless souls for Christ with a quest to empower members of the society.
The church seems ever ready with a helping hand, making human empowerment one of its key watchwords. In 2015, the Dominion City Church Enugu headquarters conducted a free medical outreach that stormed Akpuoga Nike Emene in Enugu East Council Area of Enugu State, during which they had routine free medical exercise treated dozens of members of the poor and neglected community of different diseases and ailments.
The exercise was carried out in partnership with Abiding Fruits maternity and clinic, operated under the federal government YOUWIN program. More so, the church has several training programs like the Dominion Leadership Institute, the Dominion City Academy, and the Institute of National Transformation. Through these establishments, young minds are nurtured and trained to become great people, pastors, and leaders.
Pastor David Ogbueli's Achievements So Far
The reverend has a thing for leading and guiding the youth; therefore, he creates a platform to bring them closer to the church and catch them young. In the course of his soul-winning and saving, he has made some achievements that will speak for him for a long time. Here's a list of some of his accomplishments.
Pastor David Ogbueli is the founder of the New Covenant Family Ministries, a campus-focused arm of the Ministry with chapters in most universities in Southern Nigeria.
He is the Senior Pastor of the church he founded, Dominion City, one of the fastest-growing Pentecostal Ministries in Nigeria and beyond.
Reverend David Ogbueli also serves as President of the Dominion Leadership Institute. This is a training body that seeks to equip Christians for success in their fields of endeavors.
He is also a regular resource person at the Institute for National Transformation (INT)
David Ogbueli hosts the Satellite TV and radio program "Expand Your World," running on various television and radio stations across the country.
Pastor Ogbueli is the host of Dominion City's Annual Camp Meeting. The Annual Camp Meeting is a 3-day spiritual retreat that is usually held during the Easter weekend. It is attended by delegates from over four continents of the world.
He is also the President of the Golden Heart Foundation, a Non-Governmental Organization whose focus is on youth empowerment, youth value re-orientation, leadership education, and entrepreneurial development. The Golden Heart Foundation (GHF) is also responsible for holding the annual National Youth Summit.
He Has Authored Many Books
The man of God is also a writer. In a bid to reach out to more souls, he writes spiritual, relationship, political, and inspirational books that catch the mind of his readers. He has written several books, some of which are:
The Dominion Mandate
Essence of Life
Rules of Engagement
The Test of True Love 
Four Types of Fasting
Praying Through the Gates of Time
Seven Purposes of Prayer
Building Friendship
How to Choose Political Leaders
Discipleship Codes: Installing the Divine Nature in Every Believer
The Glory of the Eagle
Beyond His Ministry, Pastor David Ogbueli is a Husband and Father
He got married to his wife, Pastor Sarah Ogbueli, who is also pastoring with him, in 1996, the same year he started his ministry. Pastor David met his wife when they were still undergraduates in the university. They became friends and later lovers. Pastor Sarah is a conference speaker, relationship consultant, author, and media personality.
She is passionate about family reformation and women's development. She handles projects titled New Eve Project and Matters of the Heart Ministry. These projects are geared towards women and relationship developments for both the married and singles.
Their union has been blossoming for over 27 years and counting. There have not been any reported cases of controversy between them. Their union is blessed with four children, two boys and two girls. Mrs. Ogbueli is a good mother to her kids and the Dominion City church.