Nigeria has been doing a lot recently to see that Medical Schools in Nigeria are well equipped to meet the standard. The country also boasts many famous medical professionals who do so much in various health departments of countries worldwide. Gracefully, many of them had their primary degree at some of the Universities in Nigeria. Therefore, citizens who intend to take medicine-related courses should rest assured that there are schools that have what it takes to give them the desired and expected education and training that will give them an edge over their peers worldwide.
Medicine in Nigeria is quickly evolving. In other words, all Nigerian doctors are constantly learning, studying, and improving their knowledge through some of the higher institutions in the country. This article presents you with a list of top medical schools in Nigeria; you can be assured of quality medical training to make you stand out among your peers globally.
Top 10 Medical Schools In Nigeria
10. Ambrose Alli University, Ekpoma (AAU)
Address: KM 70 Benin Auchi Road, Ekpoma, Edo State, Nigeria
Year Founded: 1981
Teaching Hospital: Irrua Specialist Teaching Hospital, Ekpoa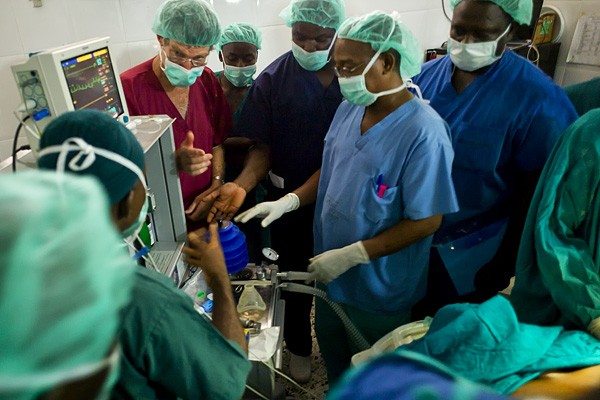 Ambrose Ali University (AAU) is the last on our list, but that does not mean that it is relatively ill-equipped. It ranks as one of the best now; if not, it would not have made it to this list. Established in 1981 to foster the growth of knowledge for societal advancement, AAU is living up to its goal of being a center of excellence in teaching and research. Even doing more, the state-own university hopes to beat its peers in the academic world, especially when producing well-equipped medical students.  The university's College of Medicine, which is under the clinical sciences faculty, receives a credit pass in WAEC and at least a 200 Jamb score and a higher screening score, among other requirements for candidates wishing to take a course in medicine.
Like other medical schools in Nigeria, AAU offers a six-year programme for University Matriculation Examination (U.M.E.) Candidates and a 4-year programme for direct entry students. Its tuition fee, which ranges from N75,000 – N80,000 for new students and about N60,000 for returning students, is one of the cheapest and affordable compared to other state-owned universities. An interesting thing about AAU is that they hardly go on strike, so you are assured of a smooth and uninterrupted program. Some notable people who graduated from AAU include Cross River State governor Benedict Ayade, Nigerian economist, entrepreneur, and philanthropist Tony Elumelu; Don Jazzy; and Nigerian First Lady Aisha Buhari.
9. Niger Delta University
Address: Wilberforce Island, Amassama, Bayelsa State
Year Founded: 2000
Teaching Hospital: Niger Delta University Teaching Hospital (NDUTH) Okolobiri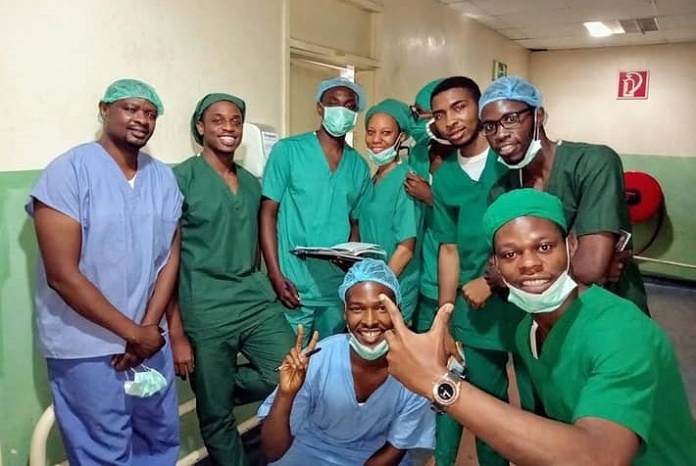 Niger Delta University (NDU) is another state-own university that makes our list of top medical schools in Nigeria. Owned by the Bayelsa State Government, NDU prides itself as the center for creativity, excellence, and service, and it is living up to its course. Its medical facilities are said to be the best in Bayelsa because it helps students achieve the best in themselves.
NDU college of Medicine is under the university's Faculty of Clinical Sciences, and it awards degrees, diplomas, certificates, and other university distinctions in the medical-related field. Candidates seeking admission into the University's college of medicine require a minimum JAMB cut-off mark of 160, among other basic requirements. However, to have a higher edge of getting admission to study Medicine and Surgery at the University, you must first score above the University's pegged cut-off mark. As per the tuition fee for this department, it should be known that NDU fees differ for Bayelsa indigenes and non-indigenes. However, the fee ranges from 150 to 200,000 for new and returning students of both categories aforementioned.
8. Delta State University, Abraka (DELSU)
Address: Anwai Campus Asaba, Delta State
Year Founded: 1992
Teaching Hospital: Delta State University Teaching Hospital, (DSTH) Oghara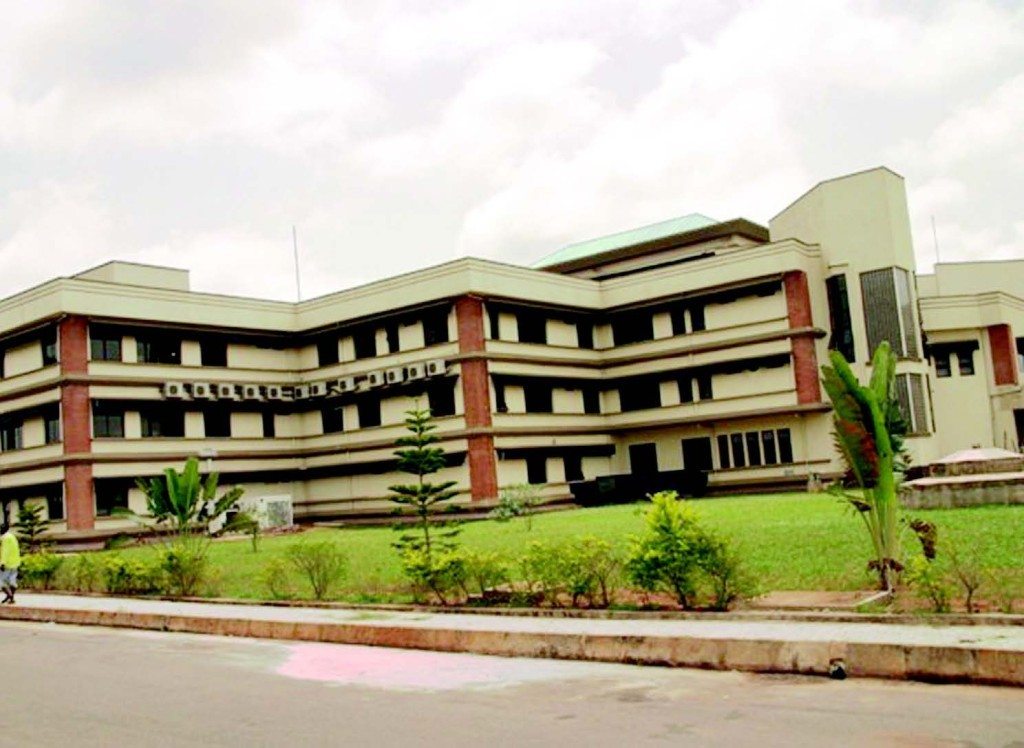 Delta State University is among the Nigerian Universities that have standard teaching hospitals. In fact, critical medical cases like kidney transplants are being well taken care of now at the Delta State University Teaching Hospital.  The University, founded in 1992, had its Faculty of Clinical Medicine, domiciled in The College of Health Sciences, established in 2001. The university's college operates in 3 main sites, The college building in Abraka, The Delta State University Teaching Hospital, Oghara, and the Central hospital, Warri. It has graduated 11 sets of medical doctors, with its first set of 25 doctors graduating in 2011.
It also has many professors who give their very best to the students no matter what. Their fee is also relatively low, especially for Delta State indigenes students. Some notable celebrities who graduated from the state-owned university include the famous comedian Bovi, brand influencer cum actor Joseph Momodu, and renowned actress Lizy Gold.
7. University of Nigeria, Nsukka (UNN)
Address: Nsukka – Onitsha Rd, Nsukka, Enugu State
Year Founded: 1955
Teaching Hospital: University of Nigeria Teaching Hospital (UNTH), Ituku Ozalla, Enugu State
The University of Nigeria remains one of the best Universities in Nigeria at the moment. The federal government owns and runs the schools is doing a lot to see that it is well equipped to produce professionals in medicine. UNN has a very impressive Teaching hospital, and the level of academic competition among students is high in this school. You must be hardworking to be a medical student here and will even work harder to graduate. It is one of the best medical schools in Nigeria and is as old as the country.
The University's teaching hospital, UNTH, has gone a long way in impacting the medical history of Nigeria. It was launched in the early 20th century by colonial administrators, and it later metamorphosed into a General Hospital after Nigeria gained its independence in 1960. After the Nigerian civil war, the hospital was finally converted to a Specialist Hospital with effect from July 1, 1970. The teaching hospital is known for performing the first-ever successful open-heart surgery in sub-Saharan Africa, and it's now the center of excellence for cardiothoracic medicine, among many others.
Dora Akunyili, the director-general of the National Agency for Food and Drug Administration and Control (NAFDAC), is one of the notable alumni of the prestigious university. Others include Godwin Emefiele, Chimaroke Nnamani, Michael Ade-Ojo, etc. As a federal University, school fees for medicine students are relatively low and affordable. However, you will need to work very hard to make the cut-off mark for Medicine and surgery, which is usually between 250 and 350. 
6. Lagos State University (LASU)
Address:
Year Founded: 1983
Teaching Hospital: Lagos State University Teaching Hospital (LASUTH)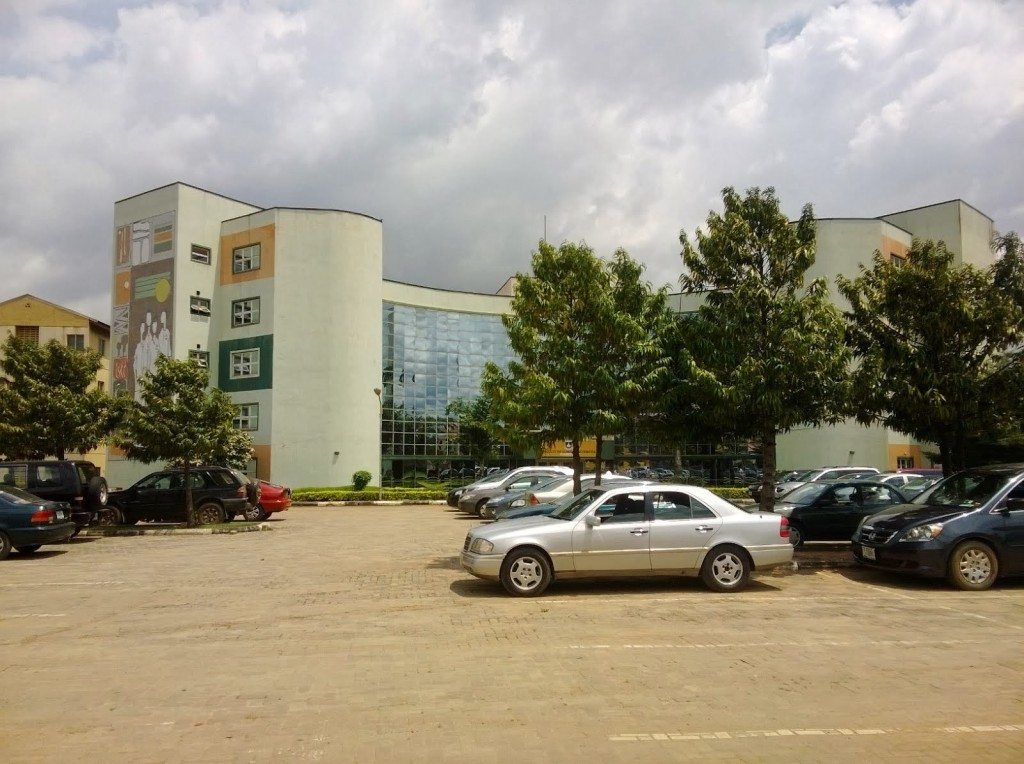 The Lagos University Teaching Hospital and the Medical School Complex grew out of a Cabinet decision of April 1961 when the Council of Ministers set up a Cabinet Committee to consider the recommendations of Sir Eric Ashby's Commission on Post-Secondary Education in Nigeria. Since then, Lagos State University has continued to rank top in the list of best universities offering Medical sciences.
The university has produced quite a good number of medical doctors whose names are known in the country and across the African continent: Dr. Stella Ameyo Adadevoh and General Oviemo Ovadje are two of the many good products of the university who have touched lives with their medical expertise. The former was one of the best endocrinologists and physicians in Nigeria, best known for being the first to discover a case of the Ebola virus and help to prevent its development across Nigeria. However, the cost was her own life. Oviemo, on the other hand, was a famous Medical Doctor who served in the Nigerian Army as a Brigadier General\Chief Consultant Anesthesiologist and an Intensive care Physician. He was the first African winner of the World Health Organization (WHO) Gold Award. Other notable celebrities who are products of the university include Desmond Elliott, Angela Okorie, Wizkid, and Sound Sultan, to mention a few.
The Lagos State Government formally converted the Ikeja General Hospital to the Lagos State University Teaching Hospital in July 2001. Despite being relatively young as a Teaching Hospital, LASUTH has proven that it is one of the foremost teaching hospitals in West Africa regarding the high-quality services rendered by highly skilled professionals using state-of-the-art equipment. Hence, to be admitted into the institution, you would need to work very hard, starting by meeting the University's general cut-off mark and then the cut-off mark set for prospective medical students. You will also need to be financially fit for a course in the field as mentioned above.
5. University of Lagos (UNILAG)
Address: University of Lagos, University Road Lagos Mainland Akoka, Yaba, Lagos
Year Founded: 1962
Teaching Hospital: Lagos University Teaching Hospital (LUTH)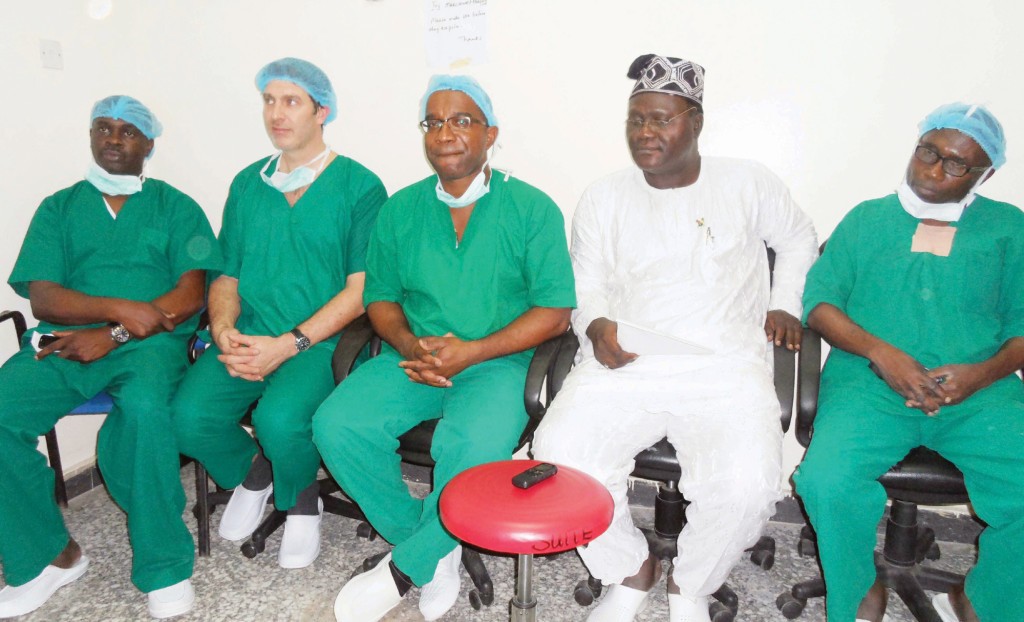 Established in 1962, the University of Lagos (Unilag) sought to train professionals for the newly independent Nigeria. With an emphasis on research, the University's faculty has published over 1,700 papers, with the most publications coming out of the medical, science, and engineering faculties. The university was recently one of seven institutions to receive a share of a $1.2 million research grant awarded by the Lagos State government. A great part of it goes to the funding and improvement of the medical school.
The Lagos University Teaching Hospital (LUTH), which is affiliated with the University of Lagos College of Medicine, was established in 1961 to provide medical college students with experience through placement and work experience. Professor Chris Bode, the University's chief Medical Director and Professor of Surgery & Consultant Paediatric Surgeon, is one of the beneficiaries of the school's teachings. Other known celebrities who are Unilag alumni include Linda Ikeji, Yemi Osinbanjo, Funke Akindele.
To gain admission for a six-year course in Medicine, not an easy task. You must first prove your level of qualification by reaching at least 200 cut-off marks. Their fees are relatively low and affordable.
4. Ahmadu Bello University, Zaria (ABU)
Address: Samaru Campus, Community Market, 810211, Zaria
Year Founded: 1962
Teaching Hospital: Ahmadu Bello University Teaching Hospital (ABUTH)
Ahmadu Bello University is well known for having adequate facilities, devoted lecturers, and standard structures that make it one of the best places to study critical courses like Medicine. Unless you do not want to go North, I bet you, ABU has no rival in Northern Nigeria when it comes to medical studies. The Amedu Bello College of Medicine was created in 1972, five years after the university was founded. It has an excellent reputation for its outstanding infrastructures, gross landmass, and well-paid staff.
Aside from the school's academic exploits, it is the best option for medical aspirants, especially those from Northern Nigeria, because of its low fees and accessibility. Unlike what is obtainable in other notable universities across the country, it is much easier to gain admission into its medical school, and students of ABU Zaria pay a fee of about 30,000 Naira per session. However, you must have at least 260 and above in your JAMB and a minimum of 70 in your post UTME to stand a chance of studying both Pharmacy and Medicine at the university. A well-known medical practitioner that graduated from ABU Zaria medical school is Aminu Safana, the famous Nigerian politician who represented the Batsari/Safana/Danmusa constituency of Katsina State in the House of Representatives.
3. University of Ilorin
Address: No C2, Studiopedia, Off Ministry of Health, Fate Tanke Rd, Ilorin
Year Founded: 1975
Teaching Hospital: University of Ilorin Teaching Hospital (UITH)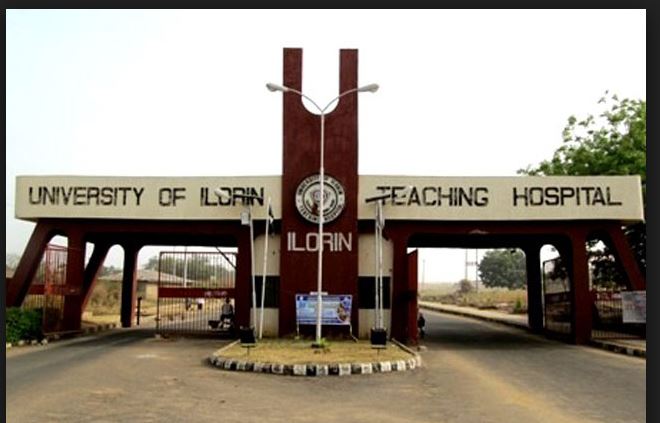 Best known as UniIlorin, the University of Ilorin is one of the best places to study medicine in Nigeria. They have virtually all it takes and, more interestingly, do not go on strike. There is near absolute concentration in the education system there. The University was founded in 1977 and is located in the heart of Western Nigeria, Kwara State. It has a vast landmass spanning about 5,000 hectares, making it among the largest institutions in the country.
Uniilorin college of medicine has one of the fastest curriculum and living conditions for medical students. The school hardly goes on strike and has top-notch facilities, infrastructures, and buildings making the environment very conducive for students taking an average of 6 years to complete the MBBS program. Tuition fees at the university are also relatively low compared to other federal Universities. School fees for the medical students in Unilorin are an average of N41,300.
Uniilorin has produced celebrated medical practitioners like Salamat Ahuoiza Aliu, the first female neurosurgeon in West Africa. She obtained her first medical degree at the university before moving to Usmanu Danfodiyo University, where she trained and specialized in neurosurgery.
2. Obafemi Awolowo University (OAU)
Address: Ile Ife, Osun State
Year Founded: 1961
Teaching Hospital: Obafemi Awolowo University Teaching Hospitals Complex (OAUTHC).
Making it on our list of top two medical schools in Nigeria is the Obafemi Awolowo University, located in the heart of Ile Ife. Initially established as the University of Ife in 1961, the federal educational institution has a renowned college of medicine where so many critical illnesses have been successfully taken care of. This ascertains the opinion that it is a wonderful place to be a prospective doctor in Nigeria.
OAU has its Medicine course governed by two departments within the College of Health Sciences: the Faculty of Basic Medical Science, which covers Medical Pharmacology, Anatomy, and Cell Biology, with other basic teachings in clinical disciplines of Chemical Pathology, Immunology, Microbiology, Hematology, and Parasitology. The Faculty of Clinical Sciences, on the other hand, covers clinical science courses such as Surgery, Community Health, Mental Health, Pediatrics, Obstetrics, and Orthopedics, to name a few.
A very competitive faculty at the University, OAU's medical college also boasts of two other notable departments that have remained relevant in the medical field. They are the Faculty of Dentistry and the Institute of public health. This university became one of the best in Nigeria because of its fine college hospital with documentation of cured medical incidents and diseases. An excellent example of its product is Dr. Oluyemi Badero, a renowned cardiologist in Brooklyn, New York. Outside the medical line, the OAU is known for producing celebrities like Pastor E.A. Adeboye, Lagbaja, Yemi Shodimu, Steph Nora Okeke, and Lai Mohammed, to mention a few.
Any medical school aspirant intending to get admitted at the university's medical college must first be ready to work hard, beginning by scaling the minimum general cut-off mark set by the University's management.
1. University of Ibadan (UI)
Address: Oduduwa Road, Ibadan, Oyo State
Year Founded: 1948
Teaching Hospital: University College Hospital (UCH), Agodi, Ibadan
On our top list of best Medical schools in Nigeria is the University of Ibadan. It is the most famous medical school in Nigeria, and at the moment, it is yet to have a rival in the list of best medical schools in Nigeria. This university is one of the best in Africa compared to some other non-African countries. UI has close ties with international institutions, including Northwestern University's Feinberg School of Medicine in the United States that sends its medical students to UI's teaching hospital. The major challenge here is that you need to work extra hard to make it to the admission list as there is usually untold competition.
Founded in 1948, this country's oldest degree-awarding institution used to be part of the University of London system until it was granted its independent status in 1963. The College of Medicine, which was one of the first departments established, is still highly respected all over the world as not just the best Nigeria would have, but also one of the best in  Africa. To date, the institution has produced almost a quarter of all physicians in the country, some of which are well known worldwide.
Some of the well-known products of the university include Babatunde Osotimehin, the famous physician who worked for UNFPA (United Nations Food and Population Fund), NACA, and many other organizations; Professor Benjamin Oluwakayode Osuntokun, the founding member of the Pan African Association of Neurological Sciences; Iyabo Obasanjo Bello, a former Nigerian Senator and the daughter of former President of Nigeria, Olusegun Obasanjo, among many others. Other known stars the university has produced outside the medical line include Chinua Achebe, Wole Soyinka, Muyiwa Ademola, Beautiful Nubia, etc.
General Requirements for Studying Medicine and Surgery
Medicine and Surgery as a course is offered in various Nigerian Universities prompting the grant of M.B.B.S., or MB.B.Ch.B. It is in the Faculty of Health Sciences or Clinical Sciences, depending on the school's preference. To study medicine and Surgery in an accredited university in Nigeria, candidates are expected to meet specific academic requirements. They are:
Get the right Subject Combinations: Candidates wishing to study Medicine and Surgery must have at least five credit passes at SSCE/NECO or its equivalent in the following subjects: English Language; Mathematics; Physics, Chemistry, and Biology. Subject combinations for JAMB/UTME are English, Physics, Chemistry, and Biology.
Exceed the Unified Tertiary Matriculation Examination(UTME) Score: Various universities set up this exam for candidates who successfully passed their JAMB test. In other words, passing JAMB and  UTME is a must. Virtually all the federal universities can only admit 100 students for medicine, while most state universities are allowed to accept between 50 and 75 students. The University of Ilorin can admit 150 students, while the University of Ibadan can admit 180 students. So, you must study hard to make the list of the university of your choice.
Advanced Level general certificate Examination: This is basically for candidates intending to study Medicine and Surgery through direct entry.  Though this differs on various institutions, most institutions require an O'level passes in Physics Chemistry and Biology, plus a B.Sc. first class/second class upper in programmes such as Physiology, Biochemistry, Physiotherapy, Ophthalmology, Pharmacology, and Zoology.
What is the Jamb Cut-off mark for Medicine and Surgery?
Medicine and surgery is a very competitive course in the various universities in Nigeria. To scale through, you would need to work extra hard first to gain admission into the different accredited schools. The second point here is that while taking the course, which usually lasts for six years, you must be ready to give your best to avoid being disqualified or asked to change to other departments.
Joint Admissions and Matriculations Board (JAMB) usually place its cut-off mark for Medicine and Surgery at 200. Still, not all schools offering the programme accept this score. Schools like Ahmadu Bello University, University of Benin, University of Ibadan, etc., may choose to set their cut-off marks between 250-300 and above. Hence, you will need to ake good Jamb score to make it to the first list of universities admission list. It's also important to note that Jamb gives a general cut-off mark for aspirants gaining admission into a higher institution, but it does not limit its cut-off mark to a particular course. Only universities decide that, and it varies from one academic session to another and from one school to another.
List of medical Courses Medical Schools in Nigeria Offer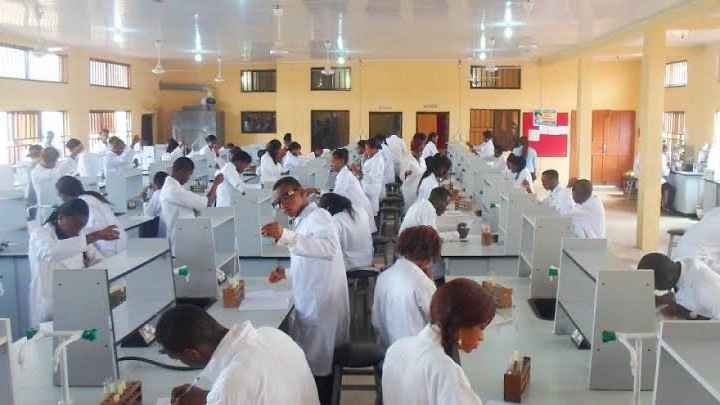 The following are the medical courses under medicine and surgery that are taken in most accredited medical schools in Nigeria:
Pharmacy
Pharmacy is an essential course taken in most accredited medical schools in Nigeria. It is a branch of clinical health science that links medical science with chemistry. A graduate of pharmacy is called a pharmacist. Their major job is to prepare and dispense drugs. They also have the opportunity to specialize in other pharmacy-oriented professions that include pharmacology, clinical pharmacy, and others. Pharmacists work in almost all medical fields, including hospitals, NDLEA, drug manufacturing firms, NAFDAC, NDLEA e.t.c.
Veterinary Medicine
Veterinary medicine is a branch of medicine that covers the prevention, diagnosis, and
treatment of disease, disorder, and injury in animals(humans excluded). This course is also comprehensive as it covers the treatment of all animal species, both domesticated and wild, with various conditions which can affect different species of these
animals.
Medical Laboratory Science
Med lab science, as it is called, is a relevant and popular medical-related course that is offered in almost all accredited universities and polytechnics in Nigeria. As a medical laboratory scientist (MLS), you can work in clinical laboratories, hospitals, research
labs, biotechnology labs, and non-clinical industrial labs.
Medical laboratory scientists can also be called clinical laboratory scientists (CLS). Part of their jobs is to perform chemical, haematological, immunologic, histopathological,
cytopathological, microscopic, and bacteriological diagnostic analyses on various body
fluids including  urine, sputum, peritoneal fluid, stool, blood, cerebrospinal fluid (CSF),
synovial fluid, pericardial fluid, etc.
Nursing
Nursing is one of the important courses under medicine and surgery covered by all accredited medical schools in Nigeria. This part of medicine focused on the complete care of individuals, families, and communities. Nurses work together with physicians, therapists, and other team members that focus on treating illness to develop a plan of care that will help to improve the quality of life.
Physiotherapy
This involves treatment to restore, maintain, and make the most of a patient's mobility, function, and well-being. In general, Physiotherapy involves the study of the science of movement. Physiotherapists are medical professionals who assist patients in managing various pains and preventing diseases that may arise. Their work entails helping people with disability or those affected by injury, illness through movement and exercise, manual therapy, education, and advice.
Other Courses Under Medicine And Surgery In Nigeria
Biochemistry
Pulmonology
Gastroenterology
Endocrinology
Optometry
Nephrology
Cardiology
Infectious Diseases
Rheumatology
Dermatology
Neurology
Neurosurgery
Orthopaedics
Trauma and Emergencies
Human Anatomy
Oncology
Cardiothoracic surgery
Plastic and reconstructive surgery.
Ophthalmology
Medical Radiology/Radiography
Ear Nose and Throat (E.N.T)/Maxillofacial surgery.
Psychiatry
Dentistry
Family Medicine
Anaesthesia
Paediatrics
Obstetrics and Gynecology
Community Medicine/Community Health
Pathology (Microbiology, Hematology, Chemical Pathology, and Histopathology)