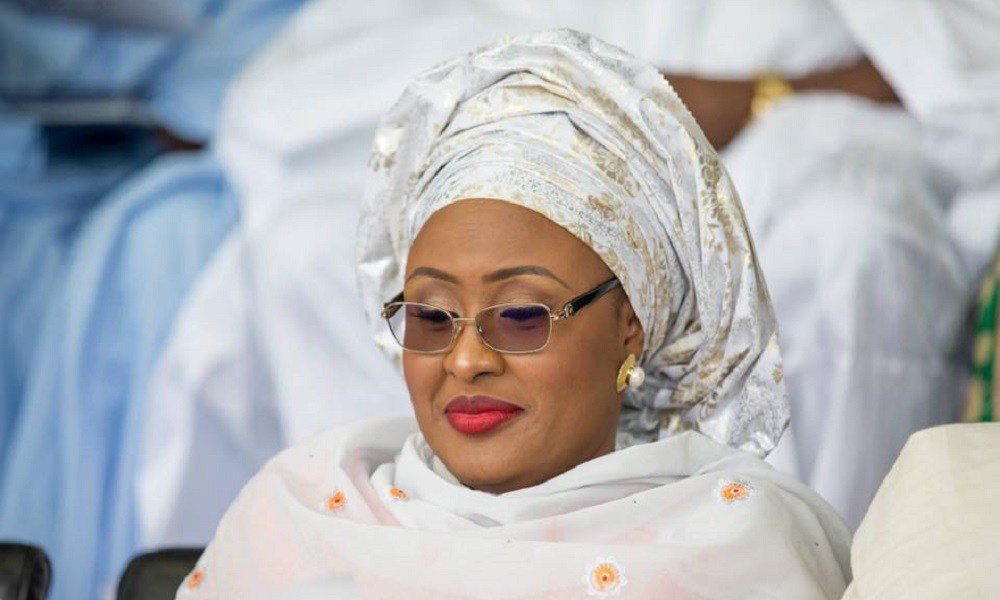 Today, 17th February 2017 marks the 46th birthday of the first Lady of Nigeria, Aisha Muhammadu Buhari.
In celebration of this new age, Aisha's daughter, Zahra Buhari-Indimi took to Instagram to tell the world what her mother means to her.
Read Also: Aisha Buhari Opens More Can Of Worms, Sends Strong Warning To Her Husband
She even went as far as calling Aisha Muhammadu Buhari The First Lady of Nigeria, a title which has caused some eyebrows to raise.
However, as Nigeria celebrates the wife of her president, we at Buzz Nigeria join in the celebration with these amazing facts about the celebrant.
1. Aisha Muhammadu Buhari got married to Muhammadu Buhari at the age of 18. She is his second wife and has five children with him – Zarah Buhari, Yusuf Buhari, Halima Buhari Sheriff, Amina Buhari, and her name sake Aisha Buhari, and one grandchild.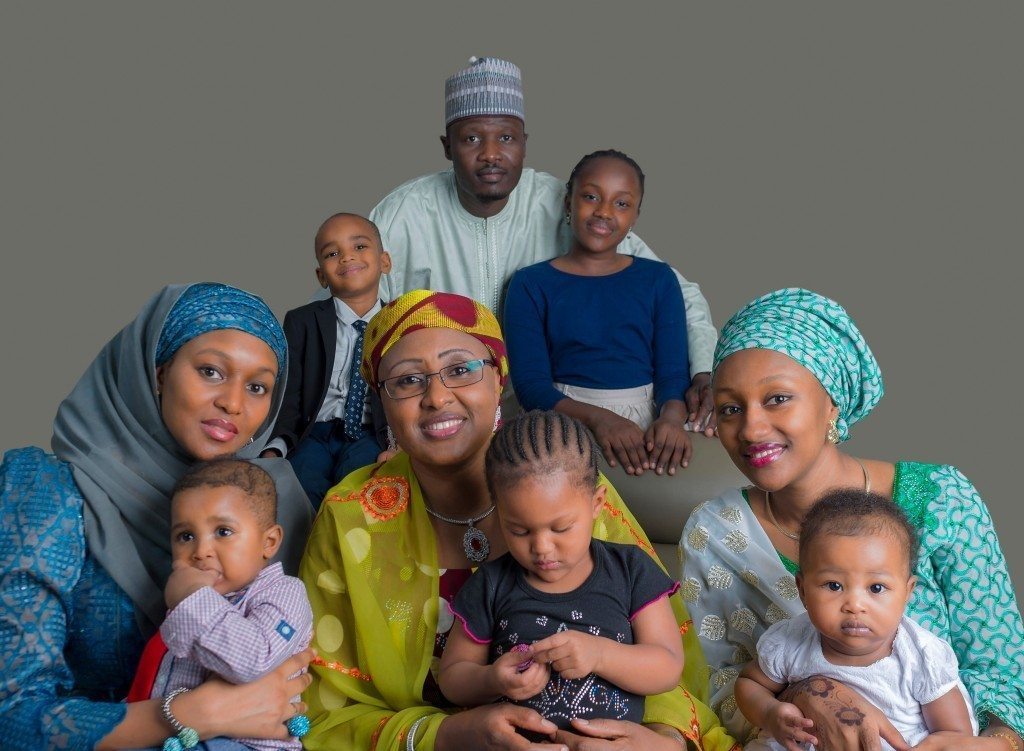 2. Aisha Muhammadu Buhari is a cosmetologist, beauty therapist, and author. Her beauty book, "Essentials of Beauty Therapy' was launched in April 2016, about a year after she assumed the duties of the wife of Nigerian president.
3. Aisha was born in Adamawa State into the family of a civil engineer. Her grandfather, Alhaji Muhammadu Ribadu was Nigeria's first Minister of Defence while her mother is a descendant of the Ankali family, renowned farmers, and textile giants.
4. Mrs. Buhari is a subtle feminist who fights for girl power, female education and against forced early marriages, sex trafficking and other issues Nigerian girls and women contend with.
5. Aisha Buhari is 28-years younger than her husband but has more formal educational qualifications than him.
6. She attended both primary and secondary school in Adamawa before she proceeded to Ahmadu Bello University, Zaria in Kaduna state, where she obtained a Bachelor of Arts degree in Public Administration.
7. She holds a master's degree in International Affairs and Strategic Studies from the Nigerian Defence Academy, Kaduna and is currently taking a Counselling Course on Co-Dependency in the United Kingdom.
8. She obtained a Diploma in Beauty Therapy from the Carlton Institute of Beauty Therapy, Windsor, United Kingdom and specialized in Permanent Make-up, Mesotherapy and Micro-dermabrasion.
9. She owns a Beauty salon in Kaduna and Abuja and is the CEO of Hanzy Spa and Principal of Hanzy Beauty Institute.
10. Aisha Buhari prefers to be called Mrs. Buhari or wife of the President, as opposed to the title 'First Lady of Nigeria,' however, her daughter broke that principle when wishing her a happy birthday.
Zahra wrote:
"Happy birthday to Nigeria's First Lady @aishambuhari but most importantly happy birthday to you mummy, temple of greatness, reservoir of inspiration and a light to everyone that comes next to you.. so kindhearted, wise and special in every way.. May Allah increase you in every way, my darling Mother. Lots of love xxxxx."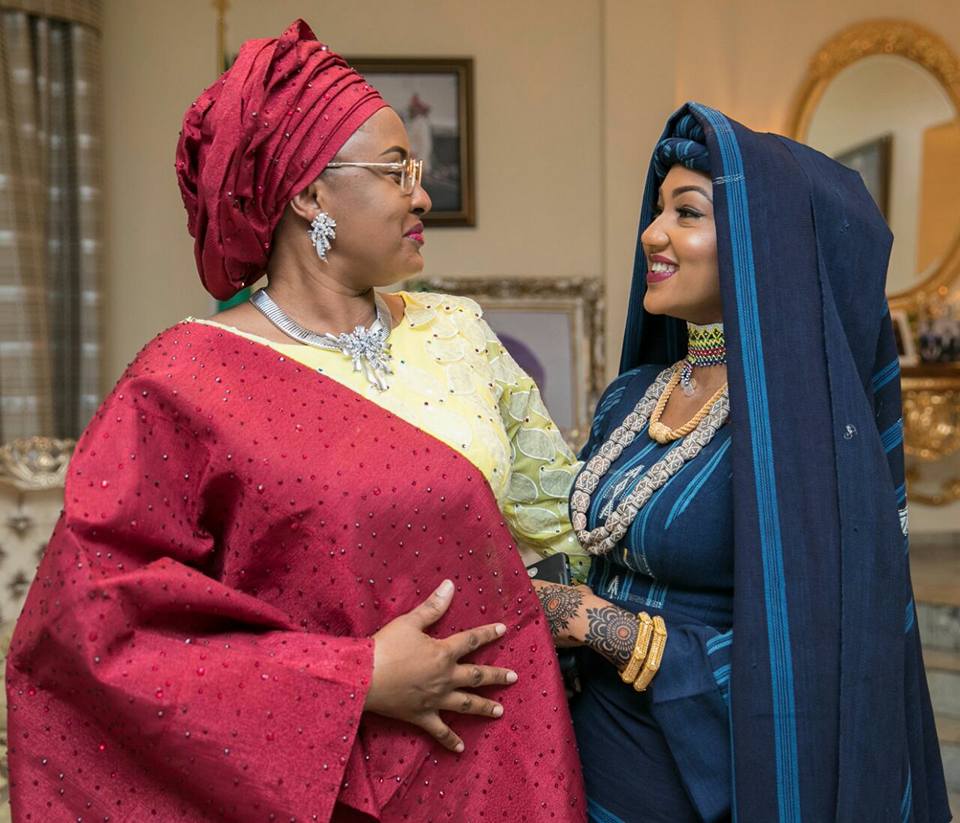 11. Mrs. Buhari has a sophisticated and luxurious wardrobe and has a thing for designer bags, shoes, clothes and accessories.
12. In October 2016, she was spotted wearing a  $2,600 Salvatore Ferragamo cape while on a trip to Brussels, Belgium for the African Women's Forum.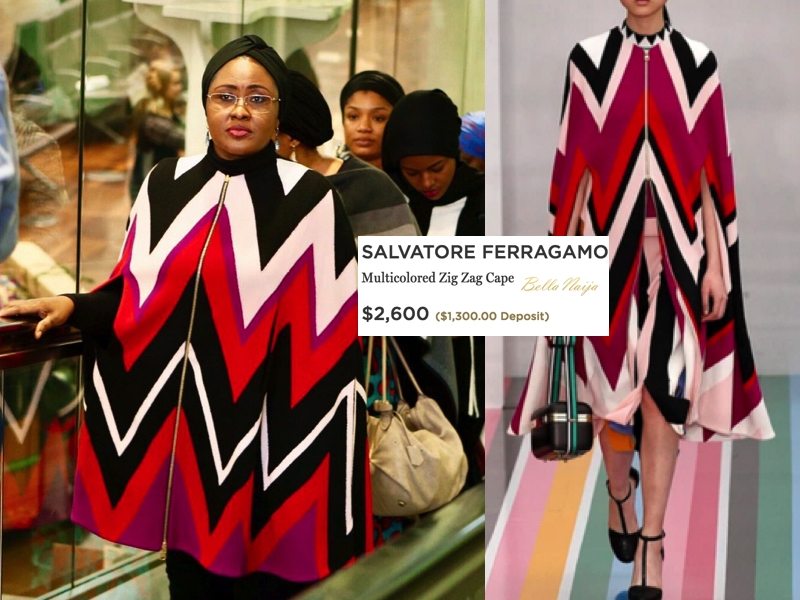 13. Prior to that, she was seen with a designer Hermes Birkin 35cm Porosus Crocodile bag. The bag is reportedly worth between $69,000 and $89,000, that's between N34,500,000 and N44,500,000 using the current N500 to N1 dollar black market exchange rate.
14. Aisha and her children live a luxury life as well, and she says they are fed and clothed from her own pocket, not from the nation's purse as speculated.
Read Also: I Feed My Children With My Personal Money – Aisha Buhari
15. Aisha came under severe criticism in late 2016 for saying she would not support her husband if he plans to run for 2019 Presidential election, considering the fact that his currently led administration was bringing so much pain to Nigerians. Her statement led him to say she belongs to his kitchen, sitting room, and the other room.
Aisha Muhammadu Buhari
Mrs. Aisha Muhammadu Buhari has a wonderful personality, and we at Buzz Nigeria wish her a Happy Birthday and many more beautiful years ahead.