Omah Lay's house is located in the Lekki area of Lagos State. The white two-story building owned by the Nigerian singer is reportedly worth N500 million.
With his darkly sparkling vocals, evocative storytelling, and contagious rhythms, Omah Lay has become one of Nigeria's most talked-about musical innovators. His brand of Afro-fusion has helped him make a meaningful impact in the Nigerian music industry and lavishing himself with some of the best gifts in life, including expensive mansions, is not out of place for an established celebrity like him.
Here are some facts to know about Omah Lay's newly-acquired mansion and the cars he drives.
Where Is Omah Lay's House Address?
Omaah Lay's house is located in the Lekki axis of Lagos state, Southwestern Nigeria. Although it is not clear what phase of Lekki the mansion is located in, pictures of the luxury home prove it to be one of the best homes you will find on Lagos Island.
The news of the singer's newly acquired home went viral on Instagram after it was revealed by one of his associates. The Bad Influence crooner now joins the list of A-list celebrities to own a property in Lekki. Celebrities like Timaya, Davido, Tiwa Savage, 2 Baba, and Funke Akindele also own properties on Lagos Island.
How Much Is Omah Lay's House?
Omah Lay's luxury home is reportedly worth around N500 million. This was according to a revelation by one of his associates who claimed that the singer spent half a billion Naira (500m) to acquire the house.
The handle @richiewokes shared photos of Omah Lay's new home and captioned the post "God Did! so we dump half a billion on it. Congratulations @Omah_Lay." Lagos island is home to the creme de la creme of Lagos. Lekki, in particular, has received its envied status because of the many celebrities that continue to pump into the area.
Although Omah Lay's home's exact location is unknown, houses within this area, particularly in estates like Richmond Gate Estate and Amen Estate, can cost anywhere from N150 million naira to N500 million naira or more.
The young singer makes income from his music career and is said to charge from N1 million to N4 million per show. Going by his frequent performances in shows around the world, it is not such a surprise to have him splash a whopping half a billion on a new house. The amount is worth it as the new property is quite massive. However, from the pictures posted online, the mansion is still under construction.
Where Is Omah Lay's House Address?
For reasons best known to him, Omah Lay has not made his house address or contact details public. However, from the latest information revealed about his newly acquired home, the singer is believed to now reside in the Lekki area of Lagos state.
Pictures of Omah Lay's House
Going by photographs of Omah Lay's multi-million-Naira mansion, the house is well furnished with the best interiors you could find. Video footage of the house shows that it is furnished with all-white luxurious furniture.
Though the mansion is not big enough to be compared with the ones owned by celebrities like Davido, Wizkid, and Timaya, it is well enough to give the young singer-songwriter the comfort he desires. Take a look at some of the pictures of Omah Lay's house below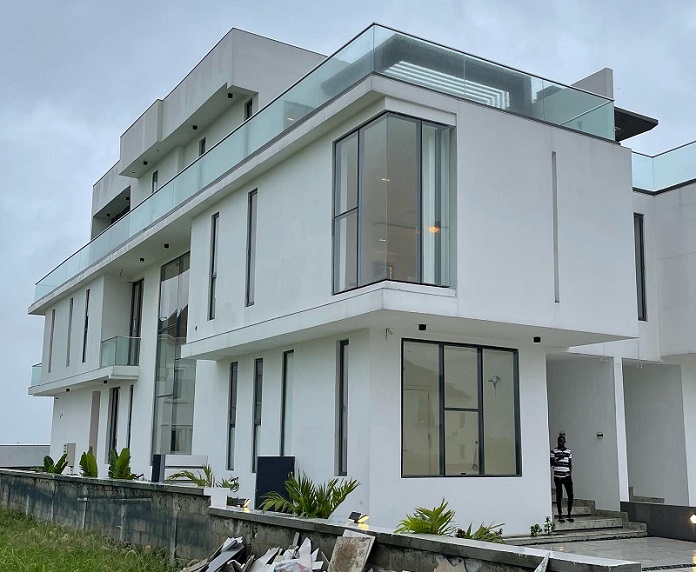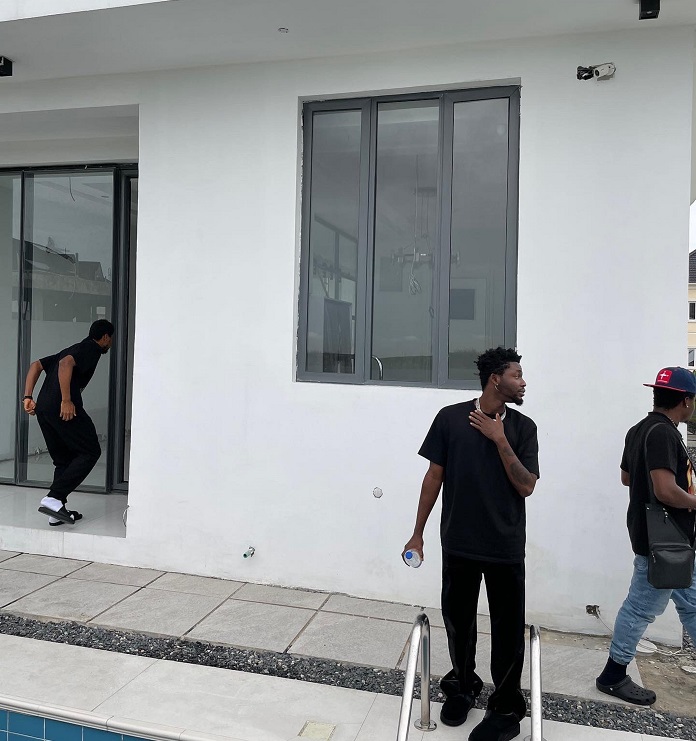 Does Omah Lay Have a House in Port Harcourt?
Omah Lay does not have a house of his own in Port Harcourt, the Rivers State capital. The Bad Influence crooner was born and raised in Port Harcourt and began his musical career there. His parents also live in Port Harcourt.
Omah Lay relocated to Lagos in 2019, after signing his first record label deal with KeyQaad – one of Nigeria's fastest-rising recording companies. Omah Lay's house in Lekki is his first acquired property known to the public.
What Car Does Omah Lay Drive?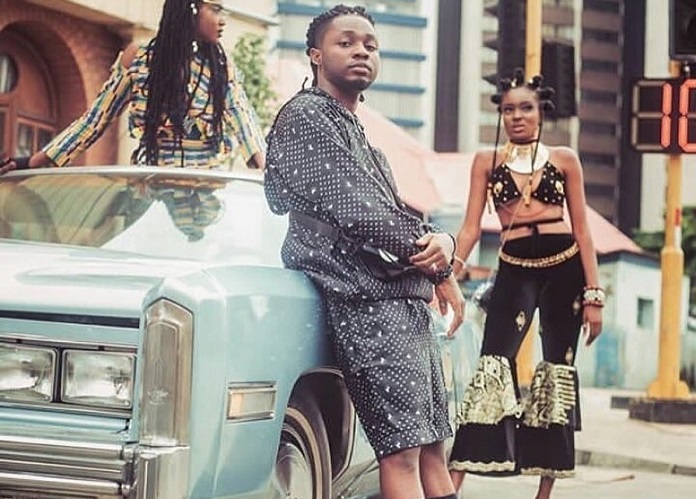 Omah Lay is yet to flaunt any particular car as his own despite having accrued so much wealth in the industry at such a young age. However, we are aware that he received a brand-new car from GAC Motors as part of the package that comes with the "Next Rated" title which he won at the 2020 Headies awards. Similarly, he has been seen many times posing with different luxury cars in his music videos.