Timaya's estimated net worth of $11.4 million has afforded him a number of luxury cars and expensive houses. He is also reported to own a private jet but the report has not been verified.
It is an undeniable fact that Timaya has found his feet as a successful artist in Nigeria. He has long made a name for himself in the Nigerian music industry by dropping numberless hit songs and albums. Timaya is one of the longest-standing musicians in Nigeria and as well among the best the country has to offer.
Beyond his huge earnings from entertainment, the Dem Mama crooner made a decent part of his wealth from other business interests including endorsement deals and other businesses.
How Timaya's Net Worth of $11 Million Accrued
Timaya's net worth has placed him among the richest musicians in Nigeria. With a music career that has spanned almost two decades, Timaya has been earning the big bucks from his music career but has also diversified into other business ventures. His success and fame have continued to attract many A-list companies to work with him as their brand ambassador.
Meanwhile, for Timaya, it was never a success from the beginning. The singer narrated how he was a plantain seller in the streets of Mgbuosimini, Port Harcourt where he was born and grew up, just to make ends meet. Here is a detailed look into all his income sources that earned him the fame and fortune he enjoys today, ranging from music to other endeavors.
Music is the Major Contributor to Timaya's Net Worth
Timaya had a passion for music from his early days. Just after a semester into his university education, Timaya came to the conclusion that schooling is just not for him. Meanwhile, back at home before he gained admission, he would often default the house rules just to attend late-night music events.
Timaya returned to their home in Port Harcourt after he concluded not to continue with his education and subsequently relocated to Lagos. At Lagos, Timaya served as a backup singer for rapper Eedris Abdulkareem's music group. Being a determined prospective musician, he stayed in the group for about three years and did a good number of works with them before deciding to go solo.
Timaya began his own hustling and along the line, his path crossed with a music producer, Obaksolo (K-solo) in Oshodi Lagos who further helped him in building up his music career.
He Fas So Far Released a Total of 8 Albums
Not long after, in 2005, he released his debut song, Dem Mama produced by Obaksolo. Regardless of this being his first work, the song won him instant fame and public credibility. Dem Mama exposes the event of the 1999 destruction of the riverside community in the Niger Delta by Nigerian soldiers. Subsequently, in 2007, Timaya went on alongside Obaksolo to record another seven songs for his debut album, True Story.
He wasted no time in working on his second album Gift and Grace. He released the album in June 2008 and it had him working with stars like Terry G, Phyno, Spankie, and Obaksolo. Subsequently, Timaya released 5 additional albums which are Rebirth (2010), Long Life and Prosperity (2011), Upgrade (2012), Epiphany (2014), Chulo Vibes EP (2019), and Gratitude (2020).
After several years, today, Timaya's career has been dedicated to a steady pursuit of artistic value and wealth. This is evident in some of his songs that created a lot of vibes. He has continued to dish out more hits with no signs of slowing down.
Some of Timaya's Best Songs Include:
In addition to his albums, Timaya has dropped numerous hit singles that helped him gain popularity and contributed to his wealth as a result of their massive sales. These songs were highly received and also won him some awards, and as well earned him more financial income.
Plantain Boy released in 2010 is one of the singer's old songs that reminds us exactly of how he began in the music world. The song which was the lead single of his album Rebirth recounted how he used to hawk plantain and now has been able to acquire a lot of money, changing his status from "plantain boy to big boy".
Another of his big hits is Malonogede released in 2012. This is a very danceable song which you can play at events like birthday parties and even clubs. It is one of the hottest hits contained in his album Upgrade which brought him to the limelight.
Ogologomma is yet another banger Timaya released in 2011. The song shot him to a higher level of fame as it got massive credit from fans and the public, gathering over 2 million views on YouTube as of the time of its release. Some of his other successful hits include Sexy Ladies, Shake Your Bum Bum, Ukwu, Bayelsa, Who Born You, All My Ladies, I Can't Kill Myself, Cold Outside, and a lot more.
Shows and Concerts Contributed to Timaya's Net Worth
Besides earning from album sales, Timaya's singing career has seen him having some of the biggest shows and concerts in Nigeria. The dancehall artist earned a chunk of his wealth by performing at shows not just in Nigeria but across the world. Timaya does not only pull crowds in all of his shows and concerts but also money, thus, a good contribution to his impressive net worth is made.
He Earns Decently From Music Production
Another significant way through which the Dem Mama crooner's fortune has increased is by launching his own record label dubbed DM Records, formerly known as Dem Mama record label. Through the music production company, the singer has worked with both notable and up-and-coming artists including Patoranking, Runtown, and others.
In 2017, the young dancehall and afro-fusion singer, King Perry got signed to the imprint. By signing talented up-and-coming recording artists, Timaya invests in his music company and in turn makes a lot of profit.
Endorsements Contracts Bolstered Timaya's Net Worth
Since his rise to fame, Timaya has never ceased to bag endorsement deals for companies who want to promote their products and services. He has worked with a good number of well-known brands in the country, including the two heavyweights in the communication industry – MTM and Globacom.
MTN Nigeria signed him as her ambassador in a deal that was worth N45 million. Upon expiration of the contract, he did not renew it as he was immediately snatched by Glo in a more mouthwatering deal. His endorsement contracts are not limited to these communication outfits.
Given his massive fame as a musician, the artist got the attention of Cognac company Hennessy as their brand ambassador. He wasted no time sharing the good news on his Instagram page alongside a photo of him inking the contract and fans poured in their congratulatory messages to him. So, it goes without saying that Timaya's net worth of $11 million was achievable through the big deals he continues to sign
MTN Nigeria
Globacom
Hennessy, and others
Investments and Other Business Interests
Timaya's business interest does not only end in the entertainment industry. Undoubtedly, his major source of income is music, yet, his few other business interests have kept him going and up on the list. Timaya is reported to have investments with a couple of big companies within and across the country even though their names are not disclosed.
Moreso, he is reportedly in the hospitality business, oil and gas, and real estate industries. With these and even more, we can see how Timaya's net worth is rounded up to the tune of $11.4 million. Although the exact amount he earns from these ends is not disclosed, they are no doubt, the pillars of the wealth and fame he enjoys today.
Recap of the Sources of Timaya's Net Worth
Music; album sales, performances
Business; Record label, real estate
Endorsement contracts
Investments
Others
Timaya Has a Few Houses in Nigeria
Timaya reportedly has one of the costliest and most beautiful houses in Nigeria. This is a surprise to fans because he is one of the richest Nigerian musicians. The All My Ladies master has made a mark in transitioning a good part of his fortune into investments in real estate. Even though he possibly could have more than three, his Lagos and Port Harcourt mansions are the most notable ones.
Timaya's Lekki Mansion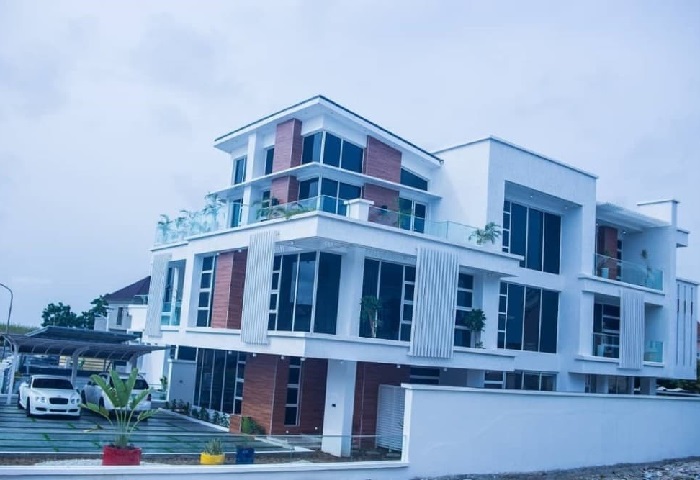 In 2018, Timaya purchased a magnificent and breathtakingly beautiful house in the best spot of Lekki Lagos. This home, according to reports, cost him an estimated fortune of ₦500 million. On its simplest note, the house is luxury personified.
Timaya's abode speaks extravagance and luxury, especially with its priceless artworks and flashy paintings. Every side and corner of the building are decorated and designed so that it offers a sight to behold.
He shared the good news of this acquisition first to his comedian friend I Go Die who took to social media photos of the beautiful edifice. In short, people who have been privileged to see Timaya's Lekki mansion would simply testify that is beyond a house but a palace.
The tastefully furnished mansion is well spacious, housing a penthouse, standard personal studio, large outdoor swimming pool, stroll-in closets, numerous sitting rooms and comfortable bedrooms with exquisite furniture, a state-of-the-art gymnasium, forged balconies, and two parking spots.
The mansion's unique and personal feelings are made up of several home decor pieces like green plants, colorful floor coverings, paintings, and portraits.
His Port Harcourt Properties
The Bayelsa-born artist has a couple of landed properties in his birth city, Port Harcourt Rivers State. Although his PH houses seem to be a bit below the standard of the one of Lekki, they equally cost him a fortune.
While one is located in the highbrow area of Eliozu Port Harcourt, the location of the second one which is said to have cost him ₦100 million is not disclosed. Timaya's Eliozu house has a sparkling swimming pool situated by the front entrance of the building.
Timaya's House In Banana Island
Timaya does not have a house on Banana Island. It has become a norm for people to link celebrities with having properties in the area given its highbrow location in the city of Lagos.
The speculation can also be because Banana Island has become home to a lot of celebrities in the country. Hence, it is very easy for people to believe any rumor that peddles about a celebrity owning a house there. However, the ace singer is yet to have a property on the Island.
Timaya's Cars
Timaya has earned his stripes over the course of his music career and enjoys the wealth that comes with them. When it comes to cars, the singer has a good taste for posh rides. His garage is simply teeming with luxury models that cost fortunes to acquire.
FERRARI 458 Iconic sports car
Timaya recently acquired for himself a FERRARI 458 Iconic sports car in June 2022. This is his most recent whip and it cost him between $276,500 and $300,000. According to the singer, he had to abandon all his girlfriends so he could spoil himself with this exotic car.
Rolls-Royce Cullinan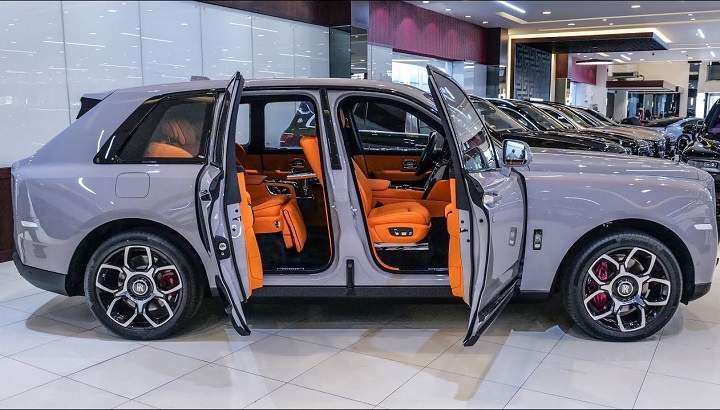 The music star bought his Rolls-Royce Cullinan in 2019 at an estimated price of ₦117 million. Considered one of the most SUVs on the planet, the Cullinan provides superlative performance thanks to its double-wishbone front axle. Also, it comes with a 5-link rear axle, a torque of 627 lb-ft, a 6.8-liter V12 engine, and a solid 563 hp.
Porsche 911 Carrera
Another luxury car in Timaya's garage is a lovely sleek Porsche 911 which he bought at the price of ₦42 million. The Reggae Dancehall singer took to Instagram to announce his new whip alongside the caption "When u lose your excuses u will find results". 
The speed demon comes with 6 cylinder engine that supplies 444 hp, a 3.0 Liter, and 394 lb-ft. He purchased the car sometime in April 2019.
Mercedes-Benz G55 AMG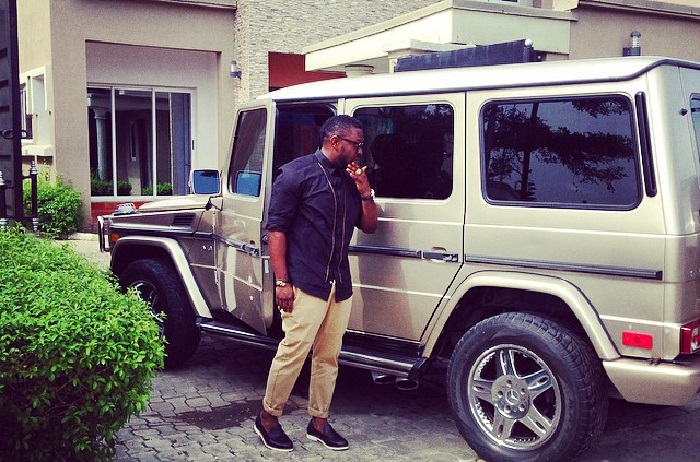 Timaya parted ways with a whopping ₦55 million to have this Porsche ride in his garage and it remains one of his most expensive cars. The car which is a representation of robustness has some of the following unique features; Gas Mileage12 mpg City/14 mpg Hwy, Passenger Doors4, DrivetrainAll Wheel Drive, and Body StyleSport Utility.
Bentley Continental GT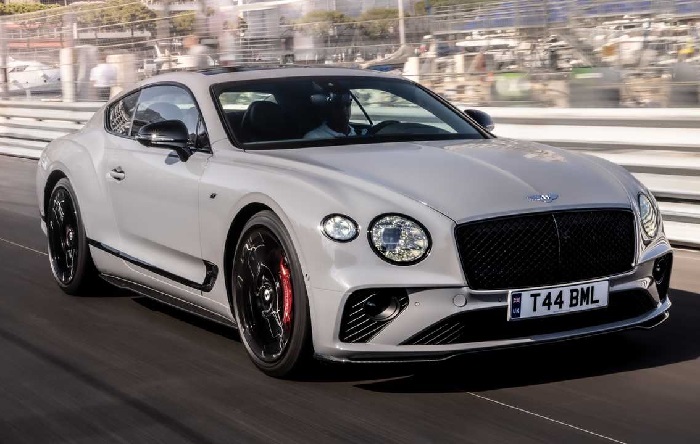 The artist paid N72million to own this model. Some of its unique features are smart front seats with memory function, climate control, multi-zone, advanced steering features, 479 lb-ft torque to the wheels, and infotainment with high-level navigation features
2018 Mercedes-Benz Maybach S650
Timaya's 2018 Mercedes-Benz Maybach S650 reeks of glamour and magnificence. It comes with a 6.0 Liter V12 engine and a 7-speed & g-Tronic transmission which delivers about 600 hp to its all-wheel-drive train. The Porsche car cost him ₦761 million to purchase
2 Range Rover Sport 2013 and 2016
Timaya owns 2 Range Rover brands; a 2013 and a 2016 model. Both of them offer a comfortable SUV experience and come with off-road performance. He easily drives the car with no need of touching the steering wheel. Indeed, Timaya drives the best cars.
2 Lexus SUVs – LX570 and GX460
A Lexus model cannot be missed out on in Timaya's car collection. He welcomed home this luxurious ride in 2015 and both of them cost ₦30 million and ₦20 million respectively
Does Timaya Have a Private Jet?
In 2021, the internet got buzzing with the news that Timaya has bought a private jet for himself. This was after the singer flaunted photos of him on Instagram strolling in a private jet. However, it is worthy to note that Timaya never at a time stated that he bought the jet. We can only say that he flies a private jet but do not know for sure if he owns it, thus, the news remains speculation.