Peter Obi is a 62-year-old Nigerian politician and successful businessman who served as the governor of Anambra State from 2006 to 2014. 
Apart from being a former governor, Mr. Peter Obi is currently famous as a presidential candidate under Labour Party for Nigeria's 2023 presidential election. Again, the former governor is well known for his discipline and modest views of Nigerian politics.
Even though everyone has come to know of his vast knowledge of economic matters, a few are aware of his biography, which is quite interesting. Read on to learn more about the family background, early life, and career journey of the Nigerian most disciplined politician.
Summary of Peter Obi's Bio
Full name: Peter Gregory Obi
Nickname: Okwute
Gender: Male
Date of birth: July 19, 1961
Peter Obi's Age: 62 years old
Zodiac Sign: Cancer
Ethnicity: Igbo
Nationality: Nigeria
Sexual Orientation: Straight
Religion: Christian
Marital Status: Married
Peter Obi's Wife: Margaret Brownson Usen
Peter Obi's Children: 2; a son and a daughter
Siblings: 4
Peter Obi's Height in Inches: 5 feet 6 inches
Peter Obi's Net worth: $10 Million
Famous for: being the former Governor of Anambra State
Peter Obi's Instagram: peterobigregory
Peter Obi is 62 Year Old and Hails from Agulu, Anambra State
Obi was born on July 19, 1961, in Onitsha Anambra State, into an Igbo family. He originally hails from Agulu in Anaocha local government of Anambra State. Okwute, as he is fondly called, is the fourth out of his parents' four children; two males and two females.
However, one of his sisters died in 2018 from an undisclosed ailment. His two brothers, Josephat Ndibe Obi, is a manager in one of his companies, and Dr. Fabian Chinwuba Obi, an ordained Reverend Father. Not much is known about his only surviving sister Martiana Obi.
Peter Obi spent his early years in the city of Onitsha alongside his siblings and parents. His parents are devout Catholics and entrepreneurs who ran a famous supermarket in the commercial city of Onitsha.
Asides from these, there is no other available information about Obi's parents. Meanwhile, Peter Obi once revealed that he inherited 170 million US dollars from his parents. This gives a glimpse of how well to do his parents were.
Peter Obi's Academic Qualifications
Peter Obi is a very learned man and has a very strong educational foundation. Growing up in Onitsha, Obi had his primary education at Santa Maria Primary School in Onitsha. He proceeded to Christ the King College, Onitsha (C.K.C), where he obtained his secondary school certificate.
After that, he got admission to the University of Nigeria (UNN) and graduated in 1984 with a bachelor of Arts degree in Philosophy. He also furthered his studies at Lagos Business School, where he studied Chief Executive Program. His love for education has taken him outside the shores of Nigerian several times.
Peter Obi's Academic Qualifications
London School of Economics (Financial Mgmt/Business Policy)
Columbia Business School, New York, U.S.A. (Marketing Management)
Kellogg Graduate School of Management, U.S.A. (Advanced Executive Program)
Kellogg School of Management of Northwestern University (Global Advanced Mgmt Program)
Oxford University: Said Business School, (Advanced Mgmt & Leadership Program)
 Judge Business School of Cambridge University (Advanced Leadership Program)
Institute for management development, Switzerland (Senior Executive Program and Break-Through Program for CEOs.)
Peter Obi's Political Career Took Off in 2003
Peter Obi joined politics in 2003 with a drive to make his home state Anambra one of the best in Nigeria. He contested for Anambra State gubernatorial election under the platform of the All Progressive Grand Alliance (APGA) party. At the end of the election, INEC declared his opponent, Chris Ngige, of the People's Democratic Party (PDP), as the winner.
Peter Obi resorted to the court, and on March 15, 2006, after three years of litigation, the Court of Appeal overturned Chris Ngige's victory, and Obi was sworn in on March 17, 2006. However, after seven months in office, on November 2, 2006, the house of the assembly impeached him.
As a result, his deputy Dame Virginia Etiaba immediately replaced him, making her the first-ever female governor in the history of Nigeria. However, Peter Obi did not accept the condition but proceeded to the court to challenge his impeachment and was successful.
He was, on February 9, 2007, reinstated as the governor by the Court of Appeal, and Dame Etiaba handed over power back to him after the court ruling. Yet again, Peter left the office on May 29, 2007, after the general election, which Andy Uba of the PDP won. Mr. Obi did not give up but returned to the court again to contend.
This time, the bone of contention was that the four-year tenure he won in the 2003 election only started counting in March 2006 after he took office. After a heated legal battle and a court hearing, the Supreme Court of Nigeria sustained Peter's contention and brought him back to the office.
This ended Andy Uba's tenure as the Supreme Court nullified the election because Obi's four-year tenure shouldn't have been disturbed until March 2010. Peter Obi returned to office on June 14, 2007, and completed his first tenure in 2010. He continued with his second tenure after winning the 2010 Anambra State gubernatorial election, defeating Professor Charles Soludo, the former CBN governor.
Peter Obi served additional four years and, on March 17, 2014, handed over the reins of power to Willie Obiano. Until now, Peter Obi remained a hero in Anambra State as his tenure as governor saw tremendous growth in various sectors of the State's economy.
He Has Since Remained Active in Politics
Peter Obi has since been active in politics after serving as the governor of Anambra State. In 2015, Goodluck Jonathan appointed Peter Obi as the chairman of the Nigerian Security and Exchange Commission (SEC).
On October 12, 2018, during the 2019 presidential election, Peter Obi was named the running mate of Atiku Abubarkar, the presidential candidate under the People's Democratic Party. Unfortunately, their party came second in the election as they lost to the incumbent president, Muhammadu Buhari.
On March 24, 2022, Peter Obi announced his intention to run for president of Nigeria under the People's Democratic Party. After two months, on May 24, he pulled out from PDP and declared that he would now be running under Labour Party instead. According to reports, Mr.
Obi feared that he would lose at the party's presidential primaries, considering the existence of a party clique plotting against him. On the contrary, he complained about the outrageous bribing of delegates and buying of votes at the party's presidential primary, hence why he left the party.
Peter Obi is a Serial Businessman
Before entering politics, Peter Obi was an established businessman and had successful banking. He rose through the positions on the Nigerian corporate ladder and became the youngest Chairman of Fidelity Bank Plc. He held leadership positions in several top private firms and banks in Nigeria. Some of these companies he served include
Chams Nigeria Ltd
Data Corp Ltd
Card Centre Ltd
Next International Nigeria Ltd
Guardian Express Bank Plc
Chairman of Fidelity Bank Plc
Future View Securities Ltd
Paymaster Nigeria Ltd
Chairman and director of Guardian Express Mortgage Bank Ltd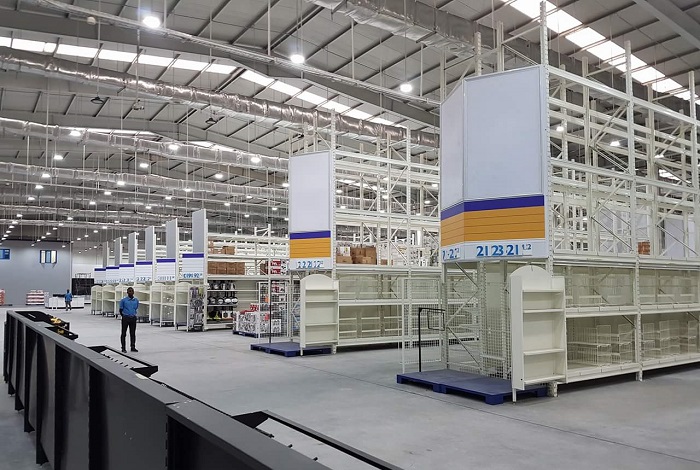 Peter Obi disclosed in an interview that he owns and controls many international franchises in Nigeria, such as South African International Breweries, Heinz products, Ovaltine, etc. Also, Obi has major shares in three Nigerian commercial banks, and Fidelity bank is one of them.
Contrary to rumors, Peter Obi does not own Fidelity Bank but only has a major stake in it. Moreso, Peter Obi has billions of naira shares with Blue Chip companies which have its presence in Nigeria and abroad.
The Anambra State governor has on several occasions described himself as a big trader who has lived abroad for many years and made wealth through several businesses, especially importation and finance. He owns one of the biggest malls in Abuja, Next Shopping Center.