Joint Admission and Matriculation Board (JAMB), was promulgated by the Act (No. 2 of 1978) of the Federal Military Government on 13th February 1978 and was later amended in August 1988 by the Federal Executive Council Decree No. 2 of 1978.
The amendments have since been codified in Decree No. 33 of 1989, which took effect on 7th December 1989. Decree No. 2 of 1978 (amended by Decree No. 33 of 1989).
With the amendments the board was empowered  to:
1. Conduct Matriculation Examination for entry into all Universities, Polytechnics, and Colleges of Education in Nigeria;
2. Appoint Examiners, Moderators, Invigilators, members of the Subject Panels and committees and other persons with respect to matriculation examinations and any other matters incidental thereto or connected therewith.
3. Place suitably qualified candidates in the tertiary institutions after having taken into consideration the following:
(i) the vacancies available in each tertiary institution;
(ii) the guidelines approved for each tertiary institution by its proprietors or other competent authorities;
(iii) the preference expressed or otherwise indicated by the candidates for certain tertiary institutions and courses;
(iv) such other matters as the Board may be directed by the Honorable Minister to consider or the Board itself may consider appropriate in the circumstances;
(d) collate and disseminate information on all matters relating to admissions into tertiary institutions or any other matter relevant to the discharge of functions of the board;
(e) carry out other activities as are necessary or expedient for the full discharge of all or any of the functions conferred on it under or in pursuant to this Decree.
See Also: 23 Nigerian Most Expensive Secondary Schools With Mind-Blowing Fees!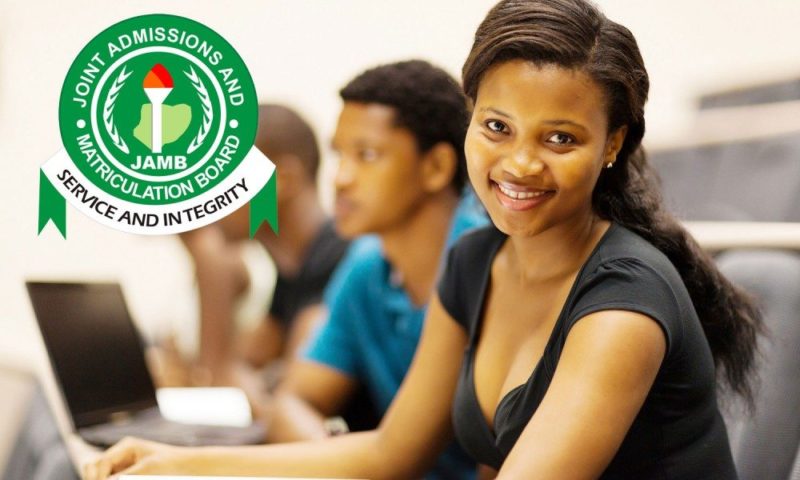 Registering For JAMB UTME Online
Here is a step by step guide on how to do your JAMB registration online.
i. Get a personal e-mail address and mobile phone number. Ensure the email and phone number are valid and functional because the system would reject your registration if you use any already used e-mail address.
ii. You must personally create a JAMB profile on JAMB portal through JAMB Mobile App available on Android, Windows and iOS platforms  OR visit a Bank, NIPOST to create your JAMB profile on JAMB portal: www.jamb.org.ng. Note however that name, date of birth, personal e-mail address and place of origin are required to create the profile.
iii. Purchase of your JAMB's E-PIN-registration and the recommended reading text is to be done at the bank and NIPOST. Banks have also agreed to make these services available at CBT centres and the board State Offices.
iv. Then visit any accredited CBT centre (the list of accredited CBT centres are on www.jamb.gov.ng) with your personal details, the profile, and evidence of payment.
v. The CBT centre or JAMB State Office supplies at no extra cost, the prescribed reading text and the CD containing:
a) e-brochure showing guidelines on admission, detailing list of tertiary institutions and available programmes of study.
b) Syllabus (e-syllabus) for the examination.
c) Step by step guide on how to complete the application form.
d) Video messages from the Registrar of JAMB and a demo on how to use eight (8) keys for UTME examination without a mouse. (For candidates with little familiarity with Computers).
vi. Complete the online application form by supplying the required details such as name, e-mail address, L.G.A., academic qualifications, etc.
vii. At the CBT centre, your ten fingers biometric and image will be captured and uploaded.
viii. After registration, collect e-slip as an evidence of registration.
How To Check Your Result Online
Checking your JAMB result online is as simple as ABC. Here are 3 simple steps to check your JAMB UTME result online for free i.e without a scratch card.
1. Go to JAMB result checking portal at www.jamb.org.ng
2. Supply your registered email address/JAMB Registration Number in the required column.
3. Click on 'Check My Results' to access your UTME score.
NB: If the portal returns with 'You Do Not Have Any Result Yet', that implies your result is not yet ready. So, you have to check again later.