Ice Prince (Real name: Panshak Henry Zamani, born 30 October 1984, Age: 38 years old) is a Nigerian singer, songwriter, rapper, and actor with an estimated net worth of $5 million.
At first, music was a hobby for Ice Prince, who started to write songs in the 1990s as a teenager. It soon became a passion and later career, contributing to his wealth and having a net worth estimated in millions. He is most famous for songs like Oleku, Superstar, Juju, and Aboki, among other songs and albums that have sold millions worldwide. Little wonder, the 38 years old The Headies Award winner is viewed as one of the best rappers as well as one of the richest in Africa.
Ice Prince, who is backed with many talents, explored the other sides of entertainment, such as acting, which garnered him both fame and became a contributor to the musician's net worth. At present, he stands tall among entertainers to have unapologetically lasted decades and still make hits and attract endorsements.

Ice Prince's Profile Summary
Full name: Panshak Henry Zamani
Nickname: Ice, Ice Prince
Gender: Male
Date of birth: October 30, 1984
Age: 38 years old
Ethnicity: Angas
State of Origin: Plateau State
Nationality: Nigerian
Zodiac Sign: Scorpio
Sexual Orientation: Straight
Religion: Christianity
Marital Status: Single
His Children: 1 (a son – Jamal Zamani)
Siblings: Liz Zamani, Julie Zamani, Blessing Zamani
Education: St. Murumba College, Jos; Science Tutorial Niger State College; the University of Jos (dropped out)
Occupation: musician, actor
Famous for: Oleku, Superstar, Juju, Aboki
Ice Prince's Net worth: $5 million
Ice Prince's Instagram: @iceprincezamani
Twitter: @Iceprincezamani
Facebook: Ice Prince
Ice Prince Made Palm Sandals To Survive While Growing Up
He was born Panshak Henry Zamani in Minna, Niger State, on October 30, 1984. He, however, hails from Plateau State and belongs to the Angas ethnic group. He is the only son of the three siblings of his late parents. As a child growing up in the mining and cold city of Jos, he attended a Catholic secondary school, St. Murumba College Jos – the same school P-Square, and Mikel Obi attended.
Along the line, finances were not the strong part of his family, and he had to make ends meet by making palm Sandals and becoming a table attendant at a point. This financial constraint in the life of Ice Prince, especially following the demise of his parents, also led to his dropping out of the University of Jos when he could not afford N20,000.
How Ice Prince's Net Worth of $5 Million Accrued
He First Started Music As a Songwriter at the Age of 15
In 1999, when the Superstar singer was 15, he took to writing rap music and making performances at small social events in his school. Years down the line, the music act continued with his songwriting that would see him working with several big names such as M.I. The artist is credited for writing the hook of one of M.I's most accepted songs, Number One ft. Flavour. Ice credits his being in a church choir as a major influence in writing music, especially hooks.
At present, songwriting has remained one of the most explored talents of Ice Prince. Little wonder, his lyrical content has over the years been praised for its originality, flow, and content that would touch the different aspects of life such as love, hustle, societal ills, and money, among others. All of these have contributed to his songs, including hits that make up his net worth that is popularly estimated at $5 million. However, his net worth has been reported by other sources to be slightly higher, while others reported it lower.
He Was in The Same Music Group With M.I and Jesse Jagz Before Going Solo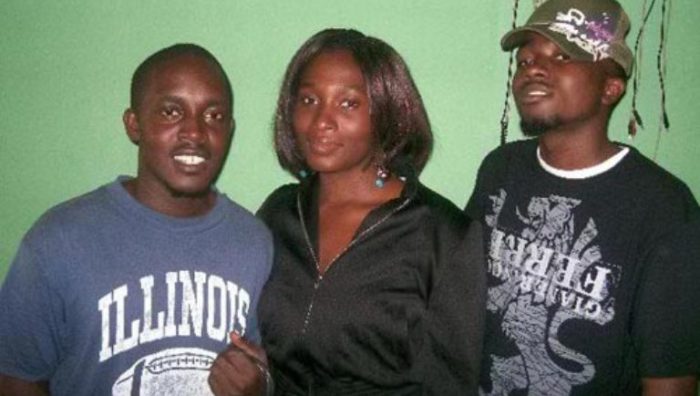 Ice Prince's music career started in 2002 as a member of the music group Ecomag Squad. However, the group did not survive more than a year. In 2004 in Jos, when the singer was about the age of 20, he connected with one of Nigeria's best rappers, Jesse Jagz and M.I, and other musicians like Linsey, Eve, and Taz to form another music group called Loopy Crew.
Oleku Was His Game Changer Song
Before 2010, Ice Prince was involved in recording songs and being part of different music. However, the year became what set him up on the high grounds of the famous singers in Nigeria. The song was produced by Jesse Jaggz written and performed by Ice Prince and Brymo.
Oleku was part of his debut album, Everybody Loves Ice. The song received positive reviews and became one of the most remixed Nigerian songs of all time. It was covered by Vector, Sarkodie, Victoria Kimani, and R2Bees. It was a result of the covering of the song that led to the fame of Yung6ix.
Apart from its high sales, The song received 5 The Headies nominations and won 2 among other notable awards and nominations. Ever since, the rapper continues to add a significant number of songs to his long list of hits and has worked with Nigerian and foreign acts such as French Montanna, Sakordie, and Gyptian.
Some of Ice Prince's Best Songs
Shakara with CKay (2022)
Kolo Ft. Oxlade (2021)
Make Up Your Mind Ft. Tekno (2020)
Big Daddy Ice (2018)
No Mind Dem Ft. Vanessa Mdee (2016)
Excellency (2016)
Boss (2016)
Marry You (2015)
Shots on Shots with Sarkodie (2015)
That Could Be Us (2015)
More (2013)
Whisky Ft. Sunny Nneji (2013)
I Swear Ft. French Montana (2013)
Aboki (2013)
V.I.P (2013)
Olofofo (2011)
Juju (2011)
Magician (2011)
Superstar (2011)
Oleku (2010)
The Rapper's Albums, EPs, and Compilation Album
Jos to the World (2016)
Fire of Zamani (2013)
Every Body Loves Ice Prince (2011)
C.O.L.D (2018)
Trash Can (EP, 2015)
The Indestructible Choc Boi Nation (Compilation Album, 2015)
Accolade and Awards Won By Ice Prince
Ben TV Awards for Best Male Hip Hop Artist (2014)
3x Nigeria Entertainment Awards for Best Rap Act of the Year (2014); Best Rap Act of the Year (2013); Hottest Single of the Year (2011)
Nigeria Music Video Awards for Best Hip Hop Video (2013)
BET Awards for Best International Act Africa (2013)
City People Entertainment Awards for Best Hip-Hop Artist of the Year (2013)
2x Channel O Music Video Hip-Hop Video of the Year (2012); Most Gifted Newcomer Video (2011).
3x The Headies Award for Best Rap Album (2012); Best Rap Single and Best Song of the Year (2011).
Ghana Music Awards for African Artist of the Year (2012).
City People Entertainment Awards for Song of the Year (2011).
Hennessy Artistry Club Tour (2009).
The 38-Year-Old Boasts of Having One of The Biggest Record Deals in Africa
In 2019, Ice Prince signed a deal with America's record label, 300 Entertainment, which also has artists like Yung Thug and Megan Thee Stallion. Although the details of the deal remain shadowy to the public, it's believed to be either a distribution or licensing deal.
In addition, the deal was said to be one of the biggest a rapper has signed in Africa. Although there were speculations that the sound of the Oleku crooner may change, there was an assurance on his part to maintain his African flow as much as possible.
He Was Africa's Most Streamed Artist of 2018
Ice Prince earns from different streaming platforms such as Spotify and YouTube. In the case of Spotify, the Nigerian artist became Africa's most-streamed rapper in 2018. At the time, he garnered about 19 million streams, about 3 million fans, and 1 million hours played in 65 different countries worldwide. At present, the artist has an average of more than 490,000 listeners monthly. Converting this to his finances that have added to his net worth, it is safe to say the artist has generated thousands to perhaps millions of dollars.
In another streaming platform, YouTube, Ice Prince has over 29.5 million views and more than 97 thousand subscribers. Based on reports regarding YouTube earnings, each of these views Prince got may have made up to $0.00402 per stream or more. Also, per 1000 impressions may have earned him up to $6 to more. This would leave the artist with an earning of nothing below $170,000 (N70.5 m) from the platform alone.
Ice Prince Zamani Owns A Record Label, Clothing, and Sunglasses Line
In 2015, it was revealed that Ice Prince added to his achievements that of a record label called Super Cool Cats. At the time, the label had artists such as Ruth and Stunt signed to it. Later, however, the label added to its number of artists like Dapper, Nigel, and DJ Dino. Although it is difficult to state how much exactly the business venture may have added to the finances of Panshak Zamani, it is not totally out of place to state that record labels are known to be great generators of wealth.
Before the label, in 2013, the singer started a clothing line called Fire of Zamani (FOZ). Even though there are currently few details about the line, it may have added to the wealth of the celebrated music act. In addition, he started a glasses line called Superfly.
He Was The Vice President of Chocolate City
In 2015, M.I became the C.E.O of one of Chocolate City, while Ice Prince was the company's Vice President. The label is often considered the biggest and most successful in Africa. It is also the first Nigerian music company to attain a global music award and recognition by British Council. Nonetheless, Ice Prince resigned and left the label in 2016.
He Had a Career in Acting
It was in 2013 that Ice Prince made a breakthrough in acting. He appeared as a guest in a TV series Shuga (Season 3, 2013). The same year, he also played the role of Tony in House of Gold (2013) – a Ghanian-Nigerian comedy film produced by Yvonne Nelson and featured Majid Michel, Omawumi Megbele, and Mercy Chinwo, among others.
Endorsements Are Major Contributors to Ice Prince's Net Worth
D'USSE (2017) – Ice Prince became the first Nigerian and first Pan African musician to sign with the international cognac brand as an ambassador. Even though there is uncertainty about how much he earned from the deal, he joined other big names in the endorsements, such as Jay-Z.
Jovago.com (2014): Ice Prince became the first ambassador for Jovago.com, a hotel booking site.
Etisalat (2013) – It was sometime in 2013 that it reached the public of the multi-million Naira endorsement deal of Prince with telecommunication company Etisalat (9Mobile). He bagged the deal alongside other notable figures like artist Olamide.
National Academical Sports Committee (NASCOM, 2013): Ice Prince was crowned as a brand ambassador of NASCOM Rhythm and Play with M.I.
Adidas (2012): Although there is no certainty about the singer's endorsement of Adidas, the news clouded the media in 2012, especially when Adidas held a completion in respect to his Aboki song. Winners of the competition were given free tickets by the sports apparel company to attend Ice's October 4 London Show.
Summary of Ice Prince's endorsements
D'USSE (2017)
Jovago.com (2014)
Etisalat (9Mobile, 2013)
Harp (2013)
National Academical Sports Committee (NASCOM, 2013)
Adidas (2012)
Ways Ice Prince Spends His Money and How Many Cars He Has
Due to the wealth and success of the northern Nigerian singer, questions such as how many cars he has often come up in searces and among people. In this regard, here's how Ice Prince spends his money on cars and other valuables.
He Reportedly Acquired a Multi-million Naira Lamborghini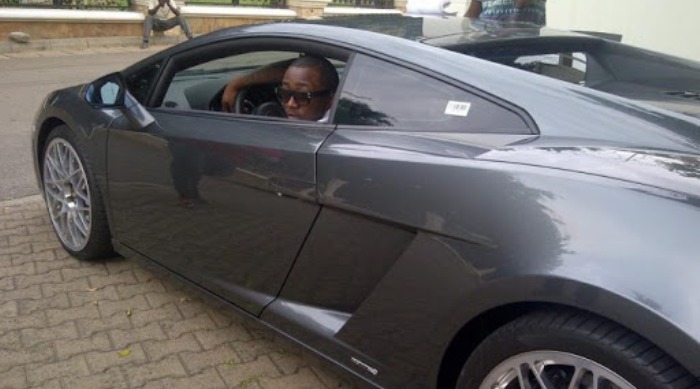 The Superstar award-winning rapper reportedly had his name running through the media pages for reportedly becoming an owner of a Lamborghini. Although it has not been stated how much he bought the car, several sources claim that the Lamborghini cars range from about ₦55 million to about ₦300 million in Nigeria.
He Has a Range Rover Sports That is Allegedly Worth ₦13 Million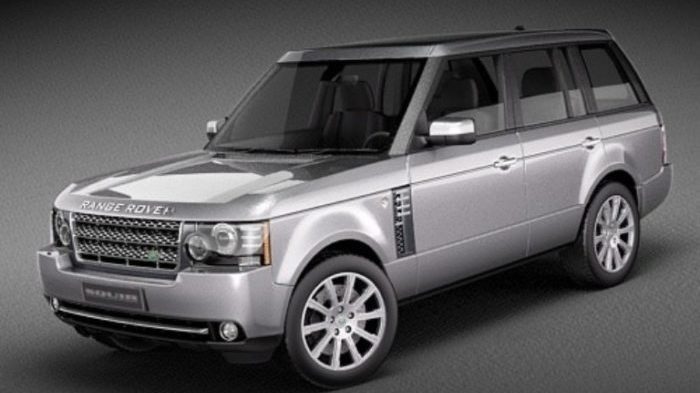 Another addition to the list of his cars is Range Rover Sports he got himself sometime around 2011. The car is said to be worth ₦13 million. However, the news of the car also came with rumors that the singer may have gotten the car on loan – a claim he refuted through an interview.
He Owns a Bentley GT Coupe Worth ₦46 Million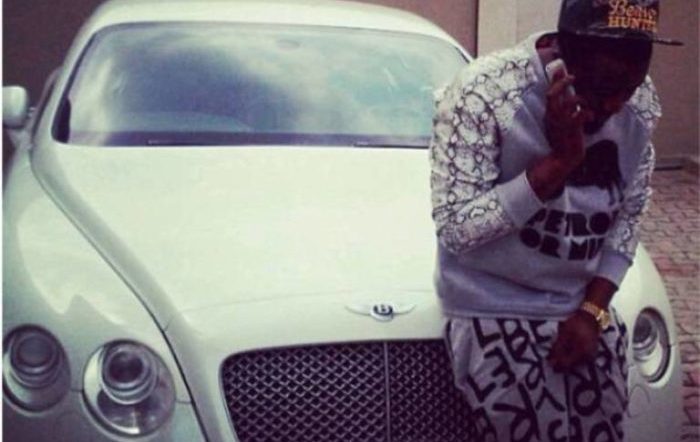 Panshak Zamani owns a silver-colored 2010 Bentley GT Coupe, which is estimated to be around ₦46 million. The car, according to allegations, was not shipped to Nigeria. Instead, it reached Nigeria by air, which cost the singer ₦4 million.
He Presumably Has A Mercedes Benz GL 21CB
Among the list of Ice's cars include a black Mercedes Benz GL 21CB that is worth millions of Naira. Although there is no confirmation, further reports show he has another Mercedes Benz.
He Spends His Money On Philanthropic Activities
It has become a norm for Ice Prince to support people through different forms of charities, and one among the many times is his contributions during the heat of the Covid-19 lockdown in Nigeria. Although it is unknown how much he may have spent to support others, it is believed to be in thousands to millions. Ice Prince has also said at different times that he intends to help others away from the media's attention since the aim is not to draw attention but to give back to society.
He Owns a Luxurious Home
In 2015, the Jos-bred rapper reportedly had a home undergoing construction. From estimation, the house must have been completed. While the cost of the house remains under wraps, it sure must have cost a fortune. Before becoming a homeowner, a decision influenced by his manager, Ice Prince revealed that he used to be extravagant and spend money on things that did not necessarily matter.
Ice Prince Has Lost Fortune in His Career
Ice counts his gains more than his losses. But it is not totally out of place that he may have lost out on some fortune many times. Here's how.
The Artist Purportedly Rejected a ₦100 Million Deal With Globacom
In 2013, reports started to juggle that Ice Prince was offered to become a brand ambassador to the telecommunication company, Glo but he chose to decline. It was further alleged that even though the deal was worth ₦100 million, the artist felt it was not a good price and demanded $1 million instead.
Ice Prince and his management came out to publicly refute the claim in his defense. According to his management, Globacom is a respectable brand that they would not mind associating with. The two sides of the story made waves in the media, but it still has not stopped people from wondering if he may have lost out money due to his refusal to accept a ₦100 million deal.
He Was Dropped By Unity Bank For High Demands
Unity Bank stretched its hands in an offer of an ambassadorial seat to Ice Prince, but the deal was never sealed, according to reports. Taking a closer look, it came to the light that Ice Prince demanded ₦300 million. It was later revealed that the bank dropped the rapper and headed for a deal with another northern-born celebrity, Joseph Benjamin.