Mercy Chinwo (born 5th September 1990) is a 33-year-old Nigerian gospel singer, songwriter, stage performer, comedian, and actress.
With her sonorous and endearing voice, Mercy Chinwo has unarguably become a well-established name in the Nigerian gospel music scene. So far, she has dropped two albums and numerous hit singles. Her spirit-lifting songs have a way of penetrating the hearts of anyone that is a lover of gospel songs. Through her outstanding career success, Mercy has been recognized and awarded at various award ceremonies. Here, we will tell you everything there is to know about her biography and rise to stardom.
Summary of Mercy Chinwo's Biography
Full name: Mercy Nnenda Chinwo
Date of Birth: 5th September 1990
Age: 33 years old
Place of Birth: Port Harcourt, Rivers State
State of Origin: Rivers State
Nationality: Nigerian
Marital Status: Single
Education: University of Port Harcourt
Occupation: Gospel singer
Years Active: 2012- present
The 33-Year-Old Singer Hails From Port Harcourt, Rivers State
She was born Mercy Nnenda Chinwo on the 5th of September 1990 in Port Harcourt, Rivers State. Mercy is the fourth child and the first daughter in a family of five children. It is recorded that her father passed away when she was still very young, and her mother completely took over the responsibility of training Mercy and her siblings. However, there are no further details about her parents and siblings' names or what they do for a living.
Even though the gospel artiste mostly sings in the Igbo language, which is why most people think she is an Igbo, Mercy is actually not from any of the Eastern parts of Nigerian. She is a native of Ikwere in Obi-Akpo local government area, Port Harcourt, Rivers State, in the southern part of Nigeria.
She attended her secondary school at Ultimate Victory Academy, Rivers State, after which she proceeded to the University of Port Harcourt and graduated with a bachelor's degree in an undisclosed course.
Mercy Started Singing When She was 8 Years Old
After her father died, Mercy decided to join the children's choir in her local church, The Apostolic Church, Rumudara Assembly, Maritime Field, Port Harcourt. Being born into a Christian family, she has always loved praising and worshipping God, especially through songs and praises. From the children's choir, she transitioned into the adult choir and subsequently became the music director of her home church.
During her days as a chorister, she also occasionally lent her voice to some gospel singers like Joe Praize, Sammie Okposo, Buchi, Preye, Chris Morgan, and others, thereby participating in several musical competitions, which eventually landed her in Nigerian Idol.
She Came to Prominence in 2012 After Winning Nigerian Idol
In 2012, Mercy Chinwo participated and emerged as the winner in season 2 of the popular Nigerian talent show, Nigerian Idol. Nigerian Idol is a reality TV show sponsored by Etisalat and Pepsi, where budding musicians showcase their musical talents. This is the point at which she came to public attention, and it quite served as a good platform for her to start recording her own songs. Winning this popular show is not a piece of cake, and Mercy did not hesitate to leverage this huge opportunity in kicking off her career in music.
However, it took her three to release her debut single titled Testimony (2015). The following year, she released her second single, Igwe, a soul-lifting worship song that turned an anthem in many churches. The two singles were well received by the public; hence, the netizens started looking out for more of the fast-rising artist and her songs.
Just How Successful Has Mercy Chinwo Become in Her Music Career?
So far, Mercy Chinwo has dropped 2 albums and numerous hit singles. On 20th February 2018, she dropped his first album titled The Cross: My Gaze under the EeZee concepts music label. The album comprises 16 hit jams and featured guest appearances like Chris Morgan, Shady B, Olaitan Odoko, and Fiokee.
Mercy Chinwo properly got herself established in the gospel music scene after releasing the banger single Excess Love and Chinedum in June 2018. The two tracks are typical revival songs to those who have seemingly lost hope. Thus, they gained massive love and acceptance in the Nigerian Christian circle. Excess Love dominated the Nigerian music chart and across the country, earning her several nominations and prestigious awards, including Best Gospel Artist at the Climax Awards 2018.
With over 70 million views on Youtube, Excess Love earned her global recognition and a deserving place as one of the best female vocalists in the Nigerian Gospel music industry. She subsequently released the remix of the song alongside Youthful Praise, JJ Hairston, and The Gratitude. On 3rd July 2020, Mercy dropped her second album, Satisfied, a 13-track album comprising hit tracks such as Baby Song and Na You Dey Reign.
Intending to build a brand outside the country, Mercy Chinwo collaborates with some international gospel artists. She has partnered with Mercylinah, JJ Hairston, and others to release some of her hit songs.
Some of Mercy Chinwo Best Songs and Year of Release
Testimony (2015)
Igwe (2016)
Trust (2017)
Excess Love (2018)
Chinedum (2018)
Omekannaya (2018)
No More Pain (2018)
Regular ft Fiokee (2018)
Akamdinelu (2019)
Bor Ekom (2019)
Incredible God (2019)
Excess Love Rmx ft J.J Hairston (2019)
Power Belongs to Jesus (2019)
Na You Dey Reign (2020)
Onememma (2020)
List of Mercy Chinwo's Awards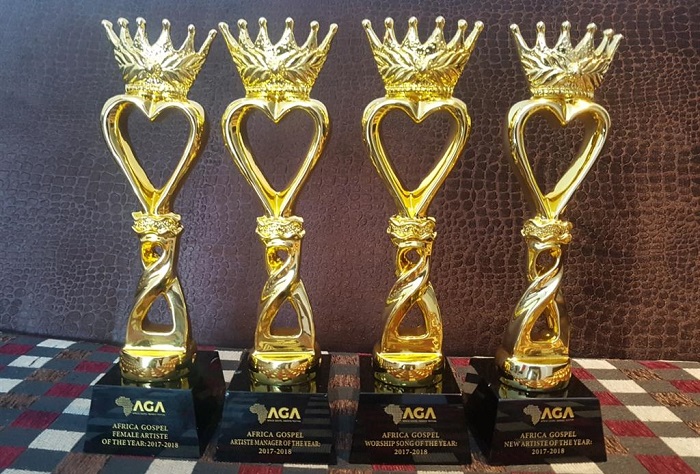 Best Gospel Artiste, CLIMAX Awards, 2018
Female Artiste of the Year, Africa Gospel Awards Festival (AGAFEST), 2019
New Artiste of the Year, Africa Gospel Awards Festival (AGAFEST), 2019
Song of the Year 'Excess Love', Africa Gospel Awards Festival (AGAFEST), 2019
Female African Artiste of the Year, Gospel Touch Music Awards, 2019
Gospel Artiste of the Year, Galaxy Music Awards (2019)
Artiste of Excellence West Africa, Africa Gospel Music Awards, (AGMMA), 2019
Mercy Chinwo is Currently Signed To EeZee Conceptz
As a matter of fact, Mercy Chinwo's big break came in 2017 after EeZee Concepts signed her. EeZee Concepts is a gospel music record label owned and managed by Mr. Ezekiel ThankGod. Apart from Mercy Chinwo, the label has signed other big artists, including GUC- Gift Ugochi Christopher, Frank Edwards, Hilda Dokubo, Preye Odede, etc.
The CEO of the record label, Mr. Ezekiel ThankGod, in his words, said that they are only bent on attracting the attention of the whole world while doing the kingdom business with excellence and precision. Truly, the record label is the one behind the success story of the sensational gospel singer.
The Excess Love Singer is Also an Actress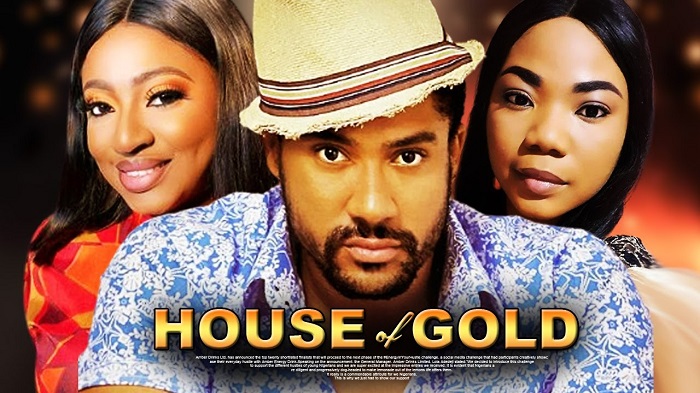 Besides singing, Mercy Chinwo has also tried her hands in acting movies. In 2013, she made her acting debut in House of Gold, a Ghanaian-Nigerian comedy film produced by Yvonne Nelson and directed by Pascal Amanfo. In the movie, she acted as Lucia and starred alongside top Nollywood actors like Majid Michel, Yvonne Nelson, Omawumi, Eddie Watson, Ice Prince, Francis Odega, Yvonne Jegede, etc. Yet, it is not certain if she really wants to continue acting or focus only on her singing career.
Mercy Chinwo is Happily Married to Blessed Uzochikwa
Since she gained public attention, there has been a quest to know whether the Excess Love hitmaker is a married woman or at least dating anyone. Well, it might interest you to know that she is married. She got married to Blessed Uzochikwa, pastor of Water Brooks Church Lekki, Lagos, on the 13th of August 2022.
Their wedding, which was the talk of the town, took place in Port Harcourt, Rivers state, and was attended by many celebrities in the Nigerian gospel music industry.