Lagos State postal codes are the numerical codes assigned to all the districts in the state for easy delivery of mails and packages. Also known as PIN or ZIP codes in various English-speaking countries, postal codes are a series of letters or digits or both, sometimes, including spaces or punctuation, included in a postal address for the purpose of sorting mail.
Postal codes were initiated by the Post Office Department to handle increasing mail volumes by categorizing Nigeria into well-defined areas. In addition to identifying locations, Postal codes have become social identifiers. They give information on the demographics of the people of a particular region. Companies also make major marketing decisions, including closing or opening stores, launching new products or services, and pivoting sales data into regions.
Lagos State, a region located in the southwestern geopolitical zone of Nigeria, was created on May 27, 1967, under the State Creation and Transitional Provision Decree No. 14 of 1967, which effectively restructured Nigeria's federation into twelve states. Nine years after creating Lagos State, Ikeja was made the capital of the state, while the federal capital was later moved to Abuja in 1991 – during the regime of Ibrahim Badamasi Babangida.
How Nigeria's Postal Codes Works
Nigeria as a country has no general postal code. Instead, the Nigerian postal service produced codes consisting of six digits assigned by the Nigerian Postal Service (NIPOST). The postal service divided the country into nine regions which make up the first digit of the code. Each of the nine regions is represented with the first number, while the second and third digits make up the dispatch district for sorting when combined with the first. For instance, Lagos and Ogun states are Number 1, while Abuja, Niger, Nasarawa, and Benue State are number 9. Hence, you would see Lagos postal code being 100001 while Abuja is in the ninth region with the postal code 900001.
NIPOST head office in every region has a postal code that ends with 0001. For Instance, Ikeja headquarters in Lagos is 100001; the lowest postcode is 100001 while the highest postcode is 982002.
Classification of Lagos State Postal Code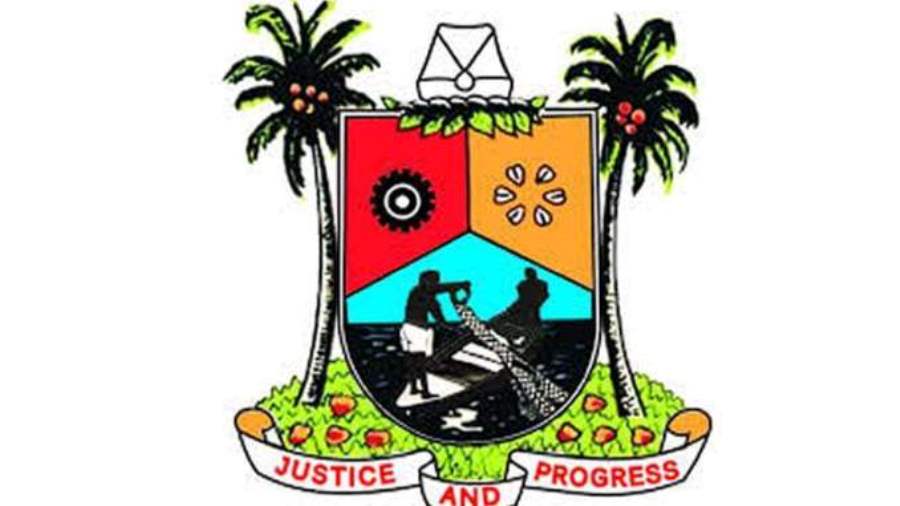 Lagos State is divided into 20 districts or local governments. 4 out of the 20 LGAs are classified under non-metropolitan Lagos State, while the other 16 make up the city of Lagos. Similarly, the Lagos State postal codes are structured under those four non-metropolitan Lagos and 16 Metropolitan Lagos.
The 20 Local governments in Lagos State are:
Agege
Ajeromi
Badagry
Ifelodun Ajegunle
Alimosho
Amuwo Odofin
Apapa, Badagry
Epe
Ibeju-Lekki
Ifako Ijaye
Ikeja
Ikorodu
Kosofe
Lagos Island Isale-Eko
Lagos Mainland
Mushin
Ojo
Oshodi Isolo
Shomolu
Surulere
Non-metropolitan Lagos State Postal Code
1. Badagry Local Government Area Postal Code – 103101
The following areas in Badagry use the same 103101 as their postal code:
Irosu, Itoga Gbo, Itoga Zanmu, Iworo, Iyaafin, Magbon Iibiye, Magbon Ilado, Morogbo, Samo Ekun Parapo, Samo Seje, Shoko, Sito Beach, Topo, Tosavi Beach, Yeketome, Yesufu Beach, Yovoyan, Abia, Afoo, Agbojedo, Age Mowo, Agonvi, Agorin, Agumo, Aivoji Beach, Ajido, Akarakunmo, Ojogun, Okio Afo, Okogbo, Okun Padre, Povita, Ropoju, Sakpo Beach, Alakoto Meji, Apa, Aseri Owode, Asipa Beach, Dadi Esepe, Dado, Farasime, Ganyingbo Oke, Ganyingbo Topa, Garafa, Gbaji, Genme, Ibereko, Ibeye, Ibuku, Idale, Ijotun, Ilado, Ilagbo Badagry, Imeke, Ipako, Ipara, Iragbo.
Other areas in Badagry LGA with Different Postal Codes
Ajara Agamathem Vetho/ Ibereko – 103211.
Asago Sango – 103241
Ascon – 103242
Bereks/Surulere – 103251
Seme Badagry – 103261
2. Ibeju-Lekki LGA Lagos Code – 105101
The following areas in Ibeju make use of 105101 as their postal codes;
Ibeju, Iberekodo, Idaado, Idado, Idi Orogbo, Idiori, Igando, Igando, Oloja, Igando Orudu, Ilado, Imagbon Alade, Imagbon Oloja, Imagbon Segun, Imalefalafia, Imegun, Ito Omu, Iwerekun, Iweso, Kajola, Kalepewo, Kekuru, Lagasa, Lakowe, Lalagasa, Magbon Alade, Malara (Ibehu), Araromi, Araromi Tope, Awoyaya, Badore, Batedo, Bodije, Debojo, Dongo, Ebute Itamarun, Efiran, Eleko, Eleputu, Emu, Eputu, Gbogije Ibeju, Iba, Iba Oloja, Iba Onigangan, Aba Igbekele, Aba Oriyabrin, Abegede, Abijo, Abule Panu, Adeba, Agbowa Onibeju, Aiyeteju Ofiran, Ajegbenwa, Ajibade, Akodo, Arapagi, Arapagi Ojoko, Mopo Onibeju, Mosayo, Moseju, Mosere Ikoga, Mushiri Kogo, Ogodi, Ogogoro, Oguntedo, Oju Oto, Oko Oba, Okunegun, Okunsolu, Olumofin, Oribanwa, Orimedu, Orofin, Pakere, Sapati, Solu, Solu Alade, Tagbati, Tagbawoyi, Talano Oke, Yaba Ibeju.
3. Epe Local Government Area
The following areas in Epe LGA have the same postal codes
Agbowa – 106104
Areas sharing Agbowa postal codes include:
Abute Marine, Ado (Agbowa), Agbowa, Ago Hausa, Ago Owu, Ajebo, Ebute Otta, Egun, Ibelefun, Ideno, Idi Oparun, Iganke, Igbein, Ikosi, Ikosi Beach, Imagba, Imesan, Imokpe, Imope, Imoru, Itoikin, Magun, Mubeju, Odo Ayandolu, Oke Oso, Oko Abe, Onijawajawa, Orepete, Orugbo, Ota Ikosi, Otta Ikosi.
Ejinrin – 106102
Areas sharing Ejinrin postal codes include:
Abaruwa, Bodun, Egan Senyindo, Ejinrin, Eleju, Esemeoke, Igbodu, Igbodu Ejunrin, Igboku, Itoikin, Iwoye, Jimaire, Ketu, Ketu Ejinrin, Ladekan, Mafo, Malajoye, Motakan, Mutaku, Ologogoro, Orita, Oruda, Sala, Seidu, Sekungba, Sekungbe, Tamu, Tilowuro Ejinrin.
Epe – 106101
Epe district has the following locations that all make use of 106101 as their postal code:
Aba Apapa, Aba Ilaje, Aba Isoko, Aba Onigbagbo, Aba Onikian, Aba Oyinbo, Aba Titun, Abaketa, Abapawa, Abejoye, Abomit, Abomiti, Aboriji, Abosioto, Abule Alabi, Abule Alagbon, Abule Fowoseye, Abule Ligali, Abule Pamo, Abule Soko, Afero, Agidi, Agogoigi Ise, Ajaganbari, Ajebandele, Akata, Akodo Ire, Akodo Ise, Alapako, Apala, Araga, Araromi, Asipo Epe, Ayesan, Bodun, Bolorunpelu, Boluduro, Ebute Agbejoye, Ebute Asagun, Idi Orogbo, Idomu, Igbo Apawa, Ijayo, Ikeran, Ilamija, Ilege, Ilogbo Igbogun, Ilogun, Ilumofin, Imamusa, Imeba, Imedu, Imeki, Imeki Ebutte, Imeki Oke, Imobido, Imogo, Ipesu, Iraiye Oke, Isan, Ise, Ita Oke, Ita Oko Ilana, Ito Omu, Ito Osun, Jagun, Ebute Imosan, Ebute Kosu, Ehin Osa, Emina Pry School, Enuito, Ojota, and Ojota Epe.
Other are Oju Olobun, Oju Olokun, Oke Osho, Okegun, Okepa, Okera Igbodu, Oko Abe, Oriyanrin, Orogele, Oropo, Owode Ise, Owota, Pakiti, Poka, Sabi, Saga, Take, Take Nla, Temu, Tiye, Ubuja, Wolaye, Yeguda, Epe, Erepoto, Erese, Ereshe, Eyin Osa, Fowosodi, Iba Onigbado, Ibon, Idaso, Idi Afon, Kula, Ladaba, Ladega, Lamija, Luboye, Mafogunde Kekere, Mafogunde Nla, Mausa Oke, Mayunre, Mejono, Mekke, Moro, Moyopa, Mudana, Murtala Botanical Garden, Noforija, Obada, Odo Egiri, Odo Mola, Offin, Ofin, Ogbun, Oguntedo,Oko Ira Epe, Oko Orisan, Okun Abaketa, Okun Imosan, Okun Lape, Olorunshogo, Olorunsogo, Omu, Onija, Onisawasawa, Orafa, Oregun, Orepete, Oriba, Origele, Orita, Orita Emuna.
Erodo – 106103
The following areas share Erodo postal code:
Odo Noforija, Odo Ragunsen, Odogbonle, Odomola, Odoragunshin, Ogbim, Ogigoyin, Ojodehin, Oke Egan, Oke Ipa, Okenla, Oko Egan, Oko Lagbade, Okotto, Ole Odo, Ololo, Orile Ejo, Orita Eri, Orokan, Orugbo, Talara Efomi, Talara Oke, Talaso, Timeruku, Toguye, Toliiwuro Eredo, Uyiren, Igboiye, Igbonla, Igboye, Iji, Ijoyin, Ikosun, Ilara, Imagba, Imeru, Imokun, Ipala, Iraye Oke, Iwajaye, Kula, Loworoworo, Mafo, Mogo Oluwo, Mojoda, Odi Asunsin, Odo Ajogun, Odo Egiri, Odo Gbawojo, Aba Alaiye, Agodo Tagelu, Agodo Towolo I & II, Ajegbende, Dagbayan, Egan, Eganringan, Egbe, Emulu, Eredo, Erimope, Ese Ebute, Gunupa, Ibonwon, Ibowon, Ideki, Idimu.
4. Ikorodu Local  Government Area
Ikorodu rural areas  – 104101
The following locations are within Ikorodu rural areas, and they make use of 104101:
Abe Abo, Abule Ajeregun.
Irepodun – 104102
The following areas use the same postal code with Irepodun:
Abule Ajebo, Abule Eko, Abule Odudu, Abule Oguro, Abule Onipepeye.
Metropolitan Lagos Postal Codes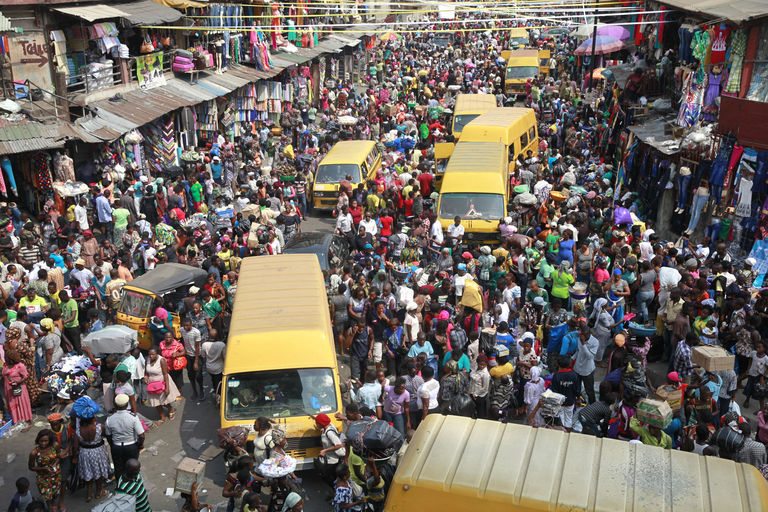 The metropolitan Lagos includes the towns located within the city of Lagos state. These areas use different postal codes. We have arranged all the locations in the city of Lagos alphabetically.
Note: postal code for the locations you see applies to all the streets within them.
Abarenji – 100269
AbuleEgba – 100276
AbuleIjesha – 100213
AbuleOkuta – 100223
Adeniji Adele – 101226
Adeniran Ogunsanya – 101211
Agarawu – 101229
Agbelekale – 100324
Agege – 100283
Agodo – 100265
Ahmadia – 100331
Ajah – 101245
Ajao Estate – 100263
AjegunleBoundry – 102211
Akesan – 100268
Akintan – 100341
Alagbado – 100314
Alakija-Old Ojo – 102262
Alakuko – 100271
AlapereKetu – 100244
Alimosho – 100275
Allen – 100281
AmukokoAlaba Oro – 102212
Amukoko East – 102214
Amukoko North – 102215
Amukoko West – 102213
Anthony – 100232
Apapa Central – 101251
Apapa North – 101252
Apapa South – 101253
Apapa West – 101254
Atunrase Estate Gbagada – 100235
Ayodele Street – 100233
Badore – 100269
Bakare Faro – 102216
Balogun – 100267
Bode Thomas – 101211
Broad Street  – 100221
Bungalow Estate – 100264
Captain – 10034
Dolphin Estate – 101222
Dopemu – 100273
Dosunmu – 101229
Ebute Meta West – 101211
Egan – 100268
Egbe – 100265
Egbeda – 100276
EpeTedo – 101224
Fadeyi – 100252
Festac Community II – 102312
Festac Community III – 102313
Festac Community IV – 102314
Gbosere – 101231
G.R.A – 100271
Gbagada – 100234
Idi Araba – 100254
Idi Oro – 100254
Idumagbo – 101228
Idumota – 101227
Idumu – 100276
IfakoAgege – 100215
Igando – 100267
Ijaye – 100311
Ijedodo – 100269
Ijegemo – 100269
Ijegun – 100266
Ijeshatedo – 101282
IjoraBadia Central  – 102222
IjoraBadia East – 102221
IjoraBadia North – 102224
IjoraBadia West – 10222
IjoraOloye – 101255
IjuIsaga – 100216
Iju Water Works – 100216
Ikata – 100281
Ikeja Oba Akran – 100282
Ikosi – 100246
Ikotun – 100265
Ikoyi – 101233
Ilaje – 102266
Ilupeju – 100252
Ipaja – 100278
IsaleEko – 101226
IsheriOfin – 100214
IsheriOke –  100214
IsheriOsun – 100266
Isolo – 100263
Itafaji -101225
Itire – 100281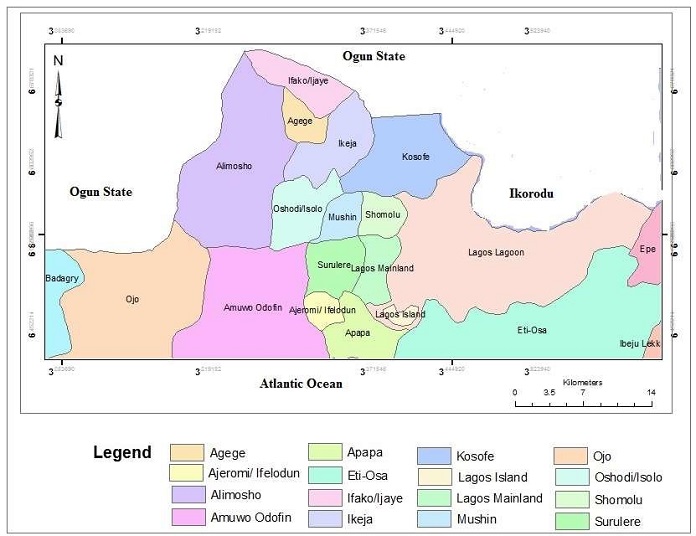 Jankara – 100312
Jibowu 100252
Keffi – 101232
Ketu – 100243
Ketu Mile 12 –  100247
KetuOrisigun – 100245
Kirikiri Phase  – 102273
Lafiaji – 101223
Lawanson – 100254
Magodo – 1000248
Makoko Extension – -101244
Marina – 100221
Maryland – 100211
Massy- 101225
Meiran – 100361
Mende – 100211
MurtalaMuhammed Airport – 100272
Mushin – 100253
Obalende – 101232
Obanikoro – 101232
Offin – 101227
OgbaAguda – 100218
Ogudu –  100242
Ojodu – 100213
Ojokoro – 100313
Ojota – 100242
OkeArin – 101227
Okepopo  – 101224
Oko Oba Agege –  100284
OlodiApapa  – 102241
Olota – 100341
Olowoira – 100214
Olowogbowo – 101227
Olute/ Navy Town – 102341
Onikan – 101231
Onike – 100213
Onipanu – 100252
Opebi – 100281
Oregun- 100212
OremejiIfako – 100241
OrileIgamu – 101271
Oshodi – 100261
Oworonshoki L and K – 100222
Oya Estate – 100274
Palmgrove – 100252
Sari IganmuOrile North – 102232
Sari IganmuOrile South – 102231
Sangisa – 100248
Satelite Town – 102361
Site C – 102263
Shogunle – 100261
Shomolu Central – 100231
Shomolu Pedro – 100233
SuberuOje – 100351
Surulere Central  – 101283
Tujusho – 101211
Victoria Island – 101241
Yaba/ Ebute Meta East  – 101212