To make it to the top of the most visited websites takes a great deal of hard work, strategy, and investment. There are thousands of individual websites in Nigeria and most of these deals in the same niche and many have similar, almost identical, contents. This also means that there is a lot of competition for favorable ranking on Google as well as other popular search engines. Only the websites that rank higher on the search engines will receive most traffic.
The factors that influence the whether a website will receive visitors is its ranking on the Search Engine Result Pages (SERPs) which in turn depends on adherence to search engine regulations and guidelines, quality of the content, keyword relevance as well as speed. Some websites have met this criterion and therefore receiving the most visitors. Here is a list of the top 10 most visited websites in Nigeria based on Alexa Ranking.
Crowning the list of 10 most visited websites in Nigeria is the Information Nigeria website. In as much as it is still a young news website it has been able to amass a huge traffic from Nigerians. The website has over 1m Facebook followers and 77k Twitter followers. Surfers spend upwards of 10 minutes reading all the articles posted, and by doing this they link to an average of 6.9 page views per visit.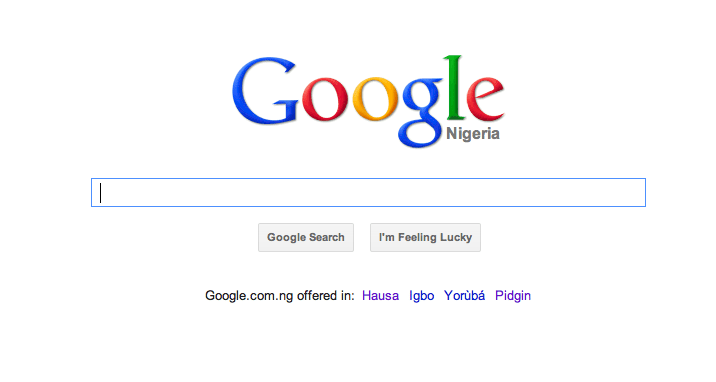 It goes without question that the localized version of the giant search engine Google is the most visited website in Nigeria. Google came up with a plan of rolling out localized websites in almost all countries where they are present. The Nigerian version is known as Google.com.ng. It displays in its SERPs the information from Nigeria first before listing the other information from international websites. It ranks 233 in Alexa Global.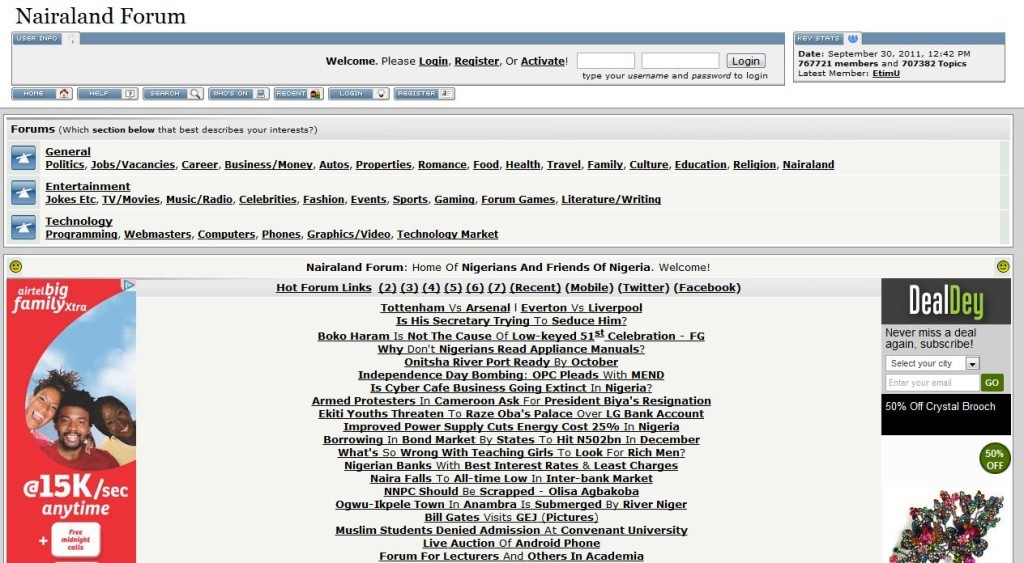 Seun Osewa initiated this website in the year 2005 and has since recorded supersonic growth speeds. Nairaland.com is an online forum that targets Nigerians. The recently released statistics indicate that the community has 1,068,800 registered members with a whopping 35 million page views. The website has on average five page views per visitor and each visitor spends about seven minutes surfing through all the pages. Alexa ranks Nairaland.com at position 907 globally.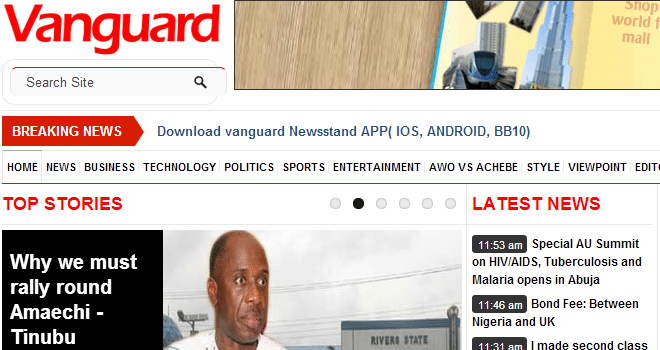 Vanguard News rocks when it comes to provision of Nigerian online news. The famous journalist Sam Amuka-Pemu with help of three friends started Vanguard Media in 1983 and later formed the online extension to widen the scope of the media house. This highly independent news source is one the few ones in Nigeria free from governmental influence. According to Alexa, it has over 700,000 facebook likes 1,365,171 daily page views and 325,505 daily unique visitors.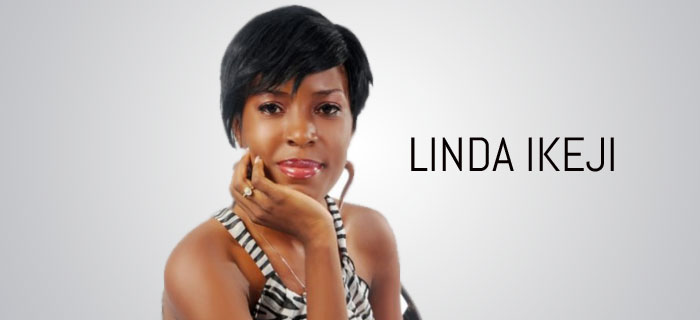 A former model turned entrepreneur blogger named Linda Ikeji started this website blog. The website deals with news, entertainment, events, fashion beauty and lifestyle. It specialized in news, gossips arising from Nigeria, and covers trending international fashions and lifestyles. It generates traffic not only from Nigeria (80%) but also from US, Kenya and Ghana. According to Alexa, Linda Ikeji's blog ranks 2,525 globally.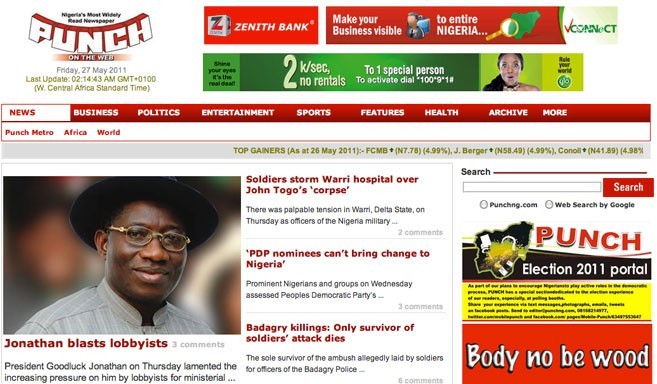 Another very popular website in Nigeria is the Punch. Another local online daily provides trustworthy news on the happenings in Nigeria. Like Vanguard, it is not under government influence and that is why many Nigerians love it. The website attracts visitors mainly from Nigeria who spend more than eight minutes browsing for news articles and visiting more than four pages with each visit.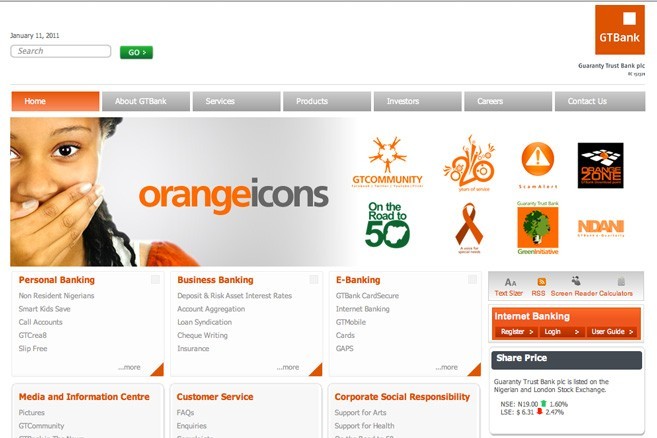 This is a surprise guest to this list of top 10 most visited websites in Nigeria. This is because it does not deal in the usual niches that the other websites deal in. GTB is the topmost financial institution in Nigeria but has subsidiaries in other countries including West Africa countries as well as United Kingdom. The website has 6.92 daily page views per visitor and visitors spend an average of more than 10 minutes on the website.
 8. Jumia (www.Jumia.com.ng)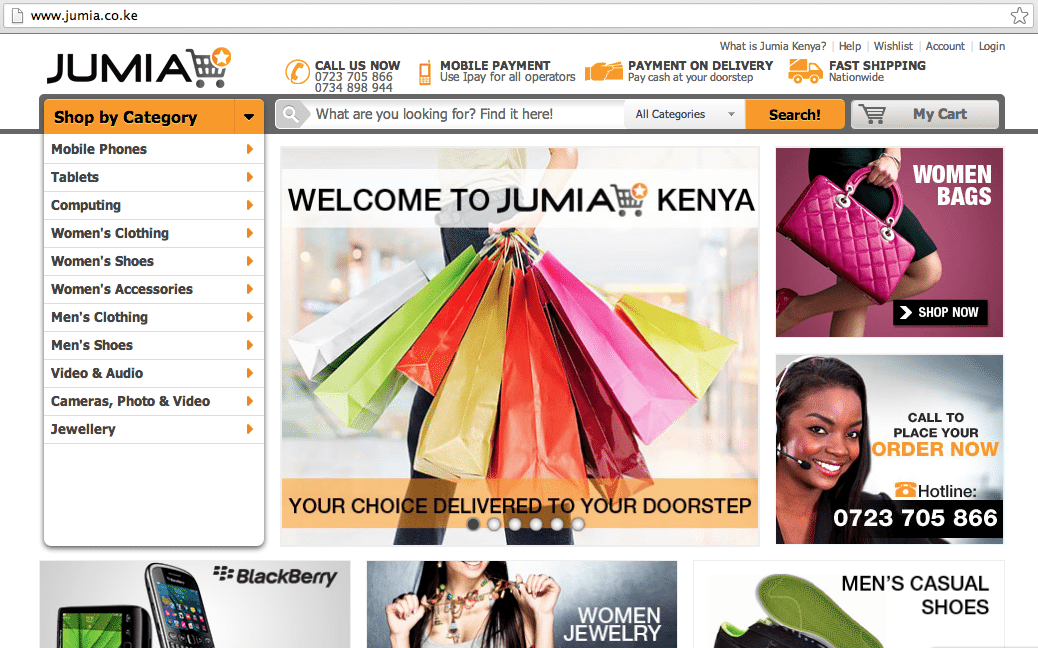 This is another unique inclusion in this list because Jumia.com.ng deals with online retail of electronics (including computers), cooks and beauty products. Those who visit this website spend approximately 8 minutes surfing through the pages trying to find the product of their choice. The average clicks on the pages are about 5.8 pages daily. Almost 90 percent of the website's massive traffic stem from Nigeria while the rest come from India, Germany and the UK.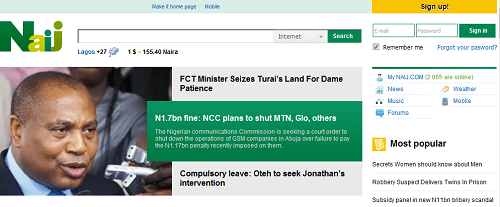 This website specializes in providing coverage on several topical subjects, but also promotes local events, music and weather. It boasts of an estimated 1,268,757 daily page views and 2.3-million monthly unique visitors with visitors spending an average of 11 minutes visiting just under six pages daily. This means that it has 35-million monthly page views.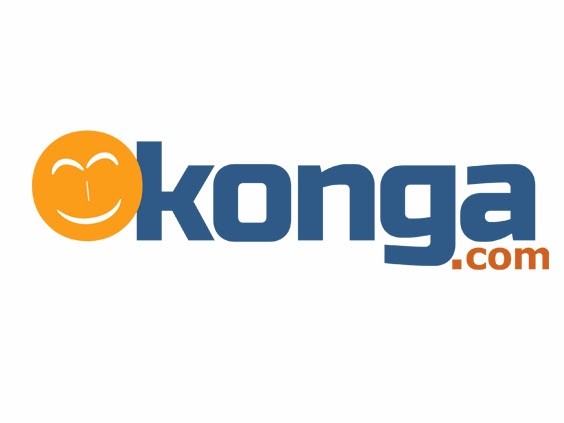 Konga.com is another online shopping website that has recorded exponential growth over the past few months. Traffic to this website has catapulted by unimaginable 832 percent since the mid last year. Visitors to this website spend more than 1 hour browsing through the products of their interest. During the visit, users browse through an average of 46.7 pages per visit every day.