A Bank Verification Number (BVN) is a unique identification number in the Nigerian banking industry that can be generated from any bank. This 11-digit number can also be retrieved with or without your phone in case you do not remember it, your phone is missing, or for any other reason.
Every bank account holder in Nigeria must have a BVN. It was created by the Central Bank of Nigeria (CBN) as a biometric identification system to reduce fraud and illegal banking. As a result of this and being a security measure to every bank and account, it is important to have your BVN and not let it fall into the wrong hands.
In case you wonder how to generate your BVN or retrieve it with or without a phone, here is a step-by-step guide to follow.
How To Generate BVN Code
You can generate your BVN from any bank in Nigeria once you have an account or as an intending customer. Also, there are many centers outside of Nigeria that can be used to create the BVN code. To generate this BVN, follow the following processes.
Visit any bank branch or BVN center (outside Nigeria) with valid means of identification such as your International Passport, Driver's License, or National Identity Card
Fill out and submit the BVN Enrolment form (Form can also be gotten online)
Present yourself for data capturing
Your biometric information, such as your fingerprints and facial photograph, will be captured
You will be issued an acknowledgment slip with the ID issued to you.
Your BVN, which is your identification number, will be sent to your phone number
You can link your BVN yourself, or the bank will do it right away
How To Create BVN Without Going To The Bank
You can get a BVN enrollment form online and fill in every necessary detail. Afterward, you will need to visit a bank or BVN center to get your data captured.
The important data to be captured are your fingerprints and facial images.
Also, you can visit any BVN ecosystem, which is licensed by The Nigeria Inter-Bank Settlement System Plc (NIBSS).
NIBBS allows individuals and businesses to register BVN using a phone app. The NIBSS Mobile Enrollment is a free Android application that serves as an assistance in capturing one's data required during BVN registration.
Note: Once your BVN is generated, you can link it to your accounts. You can do this using USSD codes for different banks, internet banking, bank mobile apps, or text messages.
How To Retrieve BVN With Your Phone
You can retrieve your BVN with your mobile phone through a unique USSD code or through an App.
Code to Retrieve BVN on All Network
*565*0# is the USSD code to retrieve your BVN in Nigeria. You can use this code whether you are using MTN, GLO, Airtel, 9mobile, or any other network in Network in Nigeria.
Also, this code can be used to check your BVN regardless of the bank you are using.
NOTE: you will have to use the exact number you used in generating the BVN. Also, you must have at least ₦20 airtime on the line.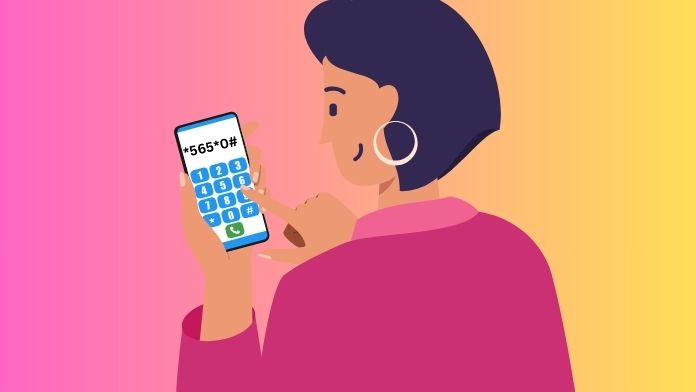 A Step-by-Step Guide To Retrieve BVN in Nigeria Using USSD Code
Using any type of phone, dial *560*0# on any network or line you registered your bank account or BVN with.
Immediately, your unique 11-digit code will appear on your phone's screen
Copy the number or make a screenshot
If you have less than ₦20 airtime, you will receive a message that your balance is not sufficient
Recharge and try again
How To Retrieve or Check Your BVN Using Bank App and Online Banking
To get your BVN via an app, you can either go through your bank app or through online banking. Here are the steps to follow to get your BVN using an internet-enabled device.
BVN Via Internet Banking
Note that some banks allow you to view your BVN online while others do not. In any case, follow these steps to view your BVN (for banks that allow)
Visit your bank's internet banking website.
Sign in with your credentials (username and password), or sign up if you are a new user.
Check the menu for Account Settings or Account Details.
Enter all details asked by the bank.
You will see details of your account, including your BVN.
Check BVN Using a Bank App
Download your bank's app if you do not have it already.
Sign up if you are new to using the app, or log in with your username and password if you have ever signed up.
Navigate to the menu and search for BVN.
For some banks, the BVN will appear with your bank details.
How To Retrieve BVN Without Phone Number
Can I check my BVN without a phone? If this question has crossed your mind, then the answer is yes! You can check your BVN without a SIM card, the number you registered your BVN with, or without even having a phone.
To do this, you have to use either of the following:
Visit the bank to get your BVN – Use any form of identification and other account details while at the bank.
Use your bank's mobile App. (Note that for this to work, you have to have signed up already to the app.)
You can use Internet banking on a mobile phone, your computer, or an Internet-enabled device
Can I Have Two BVN Numbers or Check BVN with Another Number?
No, you cannot have two Bank Verification numbers, no matter the number of accounts you have. There is only one designated BVN issued per person, and this same number should be used to link to all your bank accounts.
As to whether you can check your BVN with another number, this is not possible. You can only check your BVN with the number you registered with. If anything happens to this number, report to your bank to change it or register the number again using "welcome back".
BVN Lookup Tool
There are many BVN lookup tools that can be used online to check BVN. These tools include the following:
What is BVN?
The Bank Verification Number (BVN) is an 11-digit number that is unique to all bank customers in Nigeria. It serves as an identity to individuals and is used in financial transactions.
This biometric identification was introduced by the Central Bank of Nigeria (CBN) with the aim of reducing fraudulent activities in the banking sector.
Benefits of BVN
A customer can be verified across all banks in Nigeria with only a BVN.
Bank accounts can be protected from unauthorized access
thereby reducing fraudulent activities
Your BVN is accepted as a means of identification in any
It makes it easy to gain access to banking operations
The BVN will enhance the Banking Industry's chances of being able to fish out blacklisted customers