Nigeria is a great country and home to many wealthy individuals globally. It is also the home to the richest man in Africa and the second richest woman in Africa. The 2020 pandemic indeed dealt a blow to the Nigerian economy, but some of these people pulled through the hard times. Some others were pushed off the rich list and are still trying to find their feet again. There are many people whose wealth grows from strength to strength each year. Here, we will give you the 20 richest people in Nigeria.
According to the World Bank, Nigeria is classified as a mixed economy emerging market, which has reached lower-middle-income status. It is the 50th largest export market for US goods and the 14th largest exporter of goods to the US. The Nigerian Stock Exchange is the second-largest in Africa, and Nigeria was once ranked 30th in the world in terms of GDP. Before 2014, Nigeria was the United States' largest trading partner in sub-Saharan Africa and supplied a fifth of its oil. But this stopped in 2014, and today, India is Nigeria's highest oil consumer.
Nigerians have diversified over the years and are not too dependent on oil alone. Entrepreneurs like Dangote, Mike Adenuga, and their likes make their wealth from other sources part from oil. However, the likes of Femi Otedola, whose primary source of income was oil, have switched from oil and gas to other sectors like the power sector and banking. This article will explore how these Nigeria's richest people made it from scratch to where they are today.
This list has been compiled based on their estimated net worth. We will also explore the businesses they are into that led to accumulating these net worth.
1. Aliko Dangote
Net worth: $12.1 billion
Age: 66 years old
Industry: Cement, Sugar, Flour
State of Origin: Kano State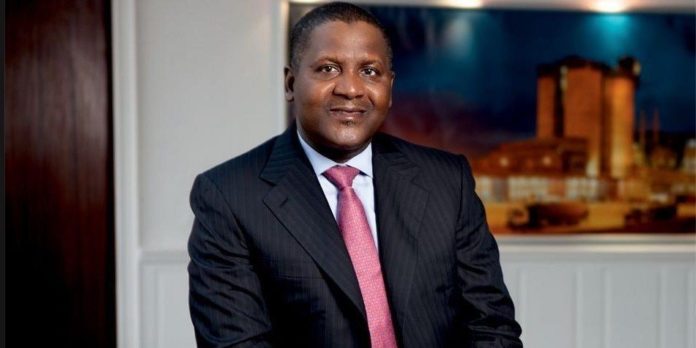 Aliko Dangote is the 66-year-old Chairman & CEO of Dangote Group, the richest man in Africa, and tops our list of the richest people in Nigeria. His company operates in Nigeria and other African countries, including Benin, Cameroon, Ghana, South Africa, Togo, and Zambia.
His conglomerate, Dangote Group, is the largest conglomerate in West Africa and one of the largest in Africa. It operates over 18 subsidiaries, including Dangote Cement, Sugar, Salt, etc. Dangote started the conglomerate as a small trading company in 1977. He later relocated to Lagos to expand his business which he has done, and now, the group covers manufacturing, freight, food processing, telecommunication, among others. He believes that Nigerians should invest in Nigeria for our economy and country to grow.
In August 2014, Aliko Dangote said he would invest $1 billion in commercial rice farming and modern rice mills. His publicly-traded Dangote Cement is also grabbing new markets in Africa, with $750 million in plants planned for Kenya and Niger.
Businesses/Companies Under the Dangote Group 
The following are some of the companies that make up the Dangote Group which has contributed greatly to the net worth of the richest man in Nigeria and Africa.
National Salt Company (NASCON)
Dangote Sugar
Dangote Cement
Dangote Pasta
Dangote Agro Sacks
Dansa Foods
Dangote Classic Seasoning
Savannah Sugar
Dangote Transportation
Dangote Oil and Gas
Greenview Development
MHF Properties
2. Mike Adenuga
Net worth: $7.9 billion
Age: 70 years old
Industry: Telecom, and Oil and Gas
State of Origin: Oyo State
Chief Michael Adeniyi Agbolade Ishola Adenuga Jr. is one of the richest black people in Nigeria and Africa at large. He is the founder of Globacom and chairman of Conoil, the major source of his net worth. Mike also owns stakes in the Equitorial Trust Bank. In 2003, he founded Globacom, which has more than 27 million subscribers in Nigeria, making it the second-largest mobile phone network in the country after South African giant MTN.
Mike Adenuga made his first fortune at 26 years of age when he traded lace and Coca-Cola after returning from the United States. He made key friendships with top Nigerian military personnel and earned lucrative state contracts along the way. He was given a temporary GSM license in 1999, which was later revoked and renewed in 2003. The telecommunication company began functioning in 2008 and has spread across the country and neighboring countries like Ghana. He looks forward to expanding across Africa.
3. Femi Otedola
Net worth: $5.9 billion
Age: 60 years old
Industry: Power Sector, Banking, Insurance, Shipping
State of Origin: Lagos State
Femi Otedola is the former chairman of Forte Oil Plc and the current chairman of the Geregu Power Plant. With an estimated net worth of $5.9 billion, he ranks as one of the richest people in Nigeria. Femi Otedola amassed his wealth mainly from investments in the oil and gas, insurance, and shipping sectors. He is the president and Chief Executive Officer of Zenon Petroleum and Gas limited. He had the highest share of 78% in Forte Oil before selling it in 2019. He started his journey as an investor and businessman in the oil and gas business. And after years of trading in that sector, he left the industry for the power sector and other sectors.
While still a beginner in the investment business, Femi made a lot of successful investments. These successful ones paid out with time. However, not all investments are profitable. The business mogul moved from being a billionaire with $1.8 billion to $550 million in 2016 within nine months. This downfall resulted from the fall in the stock price of Forte Oil and the forex crisis in Nigeria. This is one of the risks there are in business. He manned up and continued his struggles. He started all over and has built again a stronger empire for himself. He built it up again and later sold his oil and gas shares in 2019.
After selling his shares at Forte Oil, he focused on Geregu Plc, the gas plant he acquired while still with Forte Oil. He later bought shares in the banking sector and other sectors he thinks are steadier than oil.
Companies Femi Otedola Earns From
Apart from these companies, he holds some shares in the banking and other sectors. Here is a list of other companies founded by  Femi Otedola that adds up to his massive net worth.
Zenon Petroleum and Gas Limited
CterForce Limited
Geregu Power Plant
SeaForce Shipping Company Limited
Atlas Shipping Agency
FO Properties Limited
FO Transport Nigeria Limited
Swift Insurance
4. Prince Arthur Eze
Net worth: $5.8 billion
Age: 74 years old
Industry: Oil and Gas
State of Origin: Anambra
Arthur Eze is a Nigerian business mogul from Anambra state. He makes his money from oil and gas. He founded his oil company Atlas Oranto Petroleum in 1991 and is has 22 licenses in 12 jurisdictions in Africa. The company is one of the highest holders of oil exploration blocks in Africa, with its headquarters in Abuja. It has a base in Lagos and branches across several countries in Africa. Arthur's other source of income is Triax Airlines, founded in 1992. The airline operated from Enugu State before the time it stopped working in 2000. Arthur is a philanthropist, and he is one of the originators of 'godfatherism' as he sponsors political parties and candidates.
5. Emeka Offor
Net worth: $5.8 billion
Age: 64 years old
Industry: Oil and Gas, Power Sector
State of Origin: Anambra State
Sir Emeka Offor is an oil magnate and entrepreneur with several companies to his name. After his studies, he left his hometown with his father's friend to Warri for greener pastures. At Delta, he got a job with Rivways Lines Nigeria Ltd to work as a transport clerk. The company imports bitumen products. On the advice of his father's friend, Emeka started supplying bitumen to companies. He started supplying small companies and later added big companies to his supply list. This gave him the ground to establish an oil company called Chrome Oil Services Limited which came into existence in 1985. Later in 1994, the company was transformed to The Chrome Group. The oil and gas company gave birth to other companies and businesses.
List of Companies Under The Chrome Group
The Chrome Group is a conglomerate with diverse interests. All these companies that make up the conglomerate contribute to the net worth of Sir Emeka Offor and qualify him to be among the richest people in Nigeria. The Chrome Group has branches in Switzerland, Nigeria, The United States, and the United Kingdom. It has partners across companies like Enikkom Investment Services Nigeria Ltd; Yokogawa Europe; Rohde and Schwarz International; China Petroleum and Chemical Corporation; Liaoyang Steel Tube Co. Ltd; Huawei International; Kaduna Consult Brazil; Dextron Group; Construction and Mining Service Inc, Cameron, and Divikom, USA. The subsidiary companies under it include the following.
Enugu Electricity Distribution Company (EEDC)
Kaztec Engineering Ltd
Kiss 99.9FM
Global Scan systems Technology Limited (GSTL)
Starcrest Nigeria
Blaze 91.5 FM
Kingsbury Trading Ltd
Nimek Investment Ltd.
6. Abdulsamad Rabiu
Net worth: $3.7 billion
Age: 63 years old
Industry: Cement, Sugar, Flour
State of Origin: Kano State
Abdulsamad Isyaku Rabiu is a Nigerian businessman and son of Khalifah Isyaku Rabiu, one of Nigeria's foremost industrialists in the 1970s/1980s. Abdul Samad founded BUA Group, where he serves as the chairman. BUA Group is a Nigerian conglomerate with interests in agriculture, manufacturing, and infrastructure. The business was set up in 1988, and they import rice, sugar, edible oils, iron, and steel rods. Abdulsamad was once the chairman of the Nigerian Bank of Industry. BUA Group operates two cement plants in Nigeria and was reported to spend $500 million for a new cement plant in Edo State.
Subsidiaries Under BUA Group
BUA Group is a conglomerate with the following companies as its subsidiaries. These companies generate funds for the Chairman, Rabiu, and contribute to his enormous net worth, qualifying him to be among the richest people in Nigeria.
BUA Cement
BUA estates
BUA Sugar
BUA Ports and Terminals
BUA Oils
7. Cletus Ibeto
Net worth: $3.7 billion
Age: 70 years old
Industry: Finance, Hospitality, Oil and Gas, Cement, Auto Parts
State of Origin: Anambra State
Cletus Madubugwu Ibeto is a Nigerian businessman from Nnewi in Anambra State. He started his career as a businessman in the 1980s by importing spare parts. Before that, he had worked as an apprentice in the motor parts business. In 1988, he completed his factory at Nnewi and stopped importing plastic motor accessories and lead-acid automotive batteries. The Ibeto Group became the biggest automobile spare part manufacturing in Nigeria by 1995. This company gave rise to other companies in no time. The petrochemical company came into existence in 1996, and the group is interested in other areas like cement, automotive parts, hospitality, banking and finance, and oil and gas.
Companies Under Ibeto Group
Cletus Ibeto started his brand from scratch importing spare parts from overseas, but now he has grown his brand of spare parts manufactured in Nigeria. His numerous companies contribute greatly to his current net worth. Here is a list of the companies contained in the Ibeto Group.
Ibeto Cement Company Limited
Ibeto Petrochemical Industries Limited
Ibeto Industries Limited
Ibeto Hotels Limited
8. Orji Uzor Kalu 
Net worth: $3.2 billion
Age: 63 years old
Industry: Oil and Gas, Furniture, Airline, Consumer Goods
State of Origin: Abia State
Orji Uzor Kalu is a businessman, politician, and the former governor of Abia State. He is also the chairman of SLOK Holding and the Daily Sun and New Telegraph newspapers. Before he became the governor of Abia State, he served as the chairman of the Cooperative and Commerce Bank Limited and the chairman of the Borno Water Board. Kalu was also a member of the Progressive Peoples Alliance (PPA) and the chairman of the PPA Board of Trustees. Orji Uzor Kalu reveals that he made his billion from business and not politics.
Companies Under SLOK Holding
Orji Uzor Kalu founded SLOK Holding as a conglomerate with numerous companies under it. He earns from these companies and his political career and qualifies to be among the richest people in Nigeria. Here is a list of some of the subsidiary companies under SLOK Holding.
SLOK Nigeria Limited
Ojialex Furniture Company
SLOK United Kingdom Limited
SLOK Paper Factory, Aba
SLOK Vegetable Oil, Aba
SLOK United States Incorporated
SLOK Airlines
Adamawa Publishing Company
Supreme Oils Limites, etc.
9. Ifeanyi Ubah
Net worth: $1.7 billion
Age: 52 years old
Industry: Oil and Gas, Business
State of Origin: Anambra
Ifeanyi Ubah is a Nigerian businessman and politician, and the current member of the Nigerian Senate, representing Anambra South Senatorial District. Ifeanyi is the Chairman of Capital Oil and Gas Limited and the founder of FC Ifeanyi Ubah. He dropped out of school at 17 years old to start a business and help his parents out. At first, he went for an apprenticeship, and then he began exporting tires and auto spare parts to other African countries like Sierra Leone and Ghana.
Later, he added liquid diamond business to his business. He traded in DR Congo and traveled around African countries to sell his products. Today, he has founded companies he earns from, including Capital Oil and Gas Industries Limited, The Authority Newspaper, and Ifeanyi Ubah Football Club. All the revenues from these ventures contribute to his net worth and qualify him to be one of the richest people in Nigeria.
10. ABC Orjiako
Net worth: $1.2 billion
Age: 62 years old
Industry: Oil and Gas, Banking, Shipping, Insurance
State of Origin: Anambra State
Ambrose Bryant Chukwueloka (ABC) Orjiako is the co-founder of Seplat, a company interested in oil and gas. He is a medical doctor who practiced for 11 years before switching his career fully to the business world in 1996. While he was still a medical doctor, he established several companies that are focused on the oil and gas sector.
Some of the companies he owns and earns from include Shebah Exploration and Production Company Limited, Abbeycourt Trading Company Limited, Zebbra Energy Limited, and Abbeycourt Energy Services Limited. He also has some investments in the banking sector, real estate business, insurance, pharmaceuticals, and shipping. These are the major contributors to his wealth which has qualified him to be among the richest people in Nigeria today.
11. Ned Nwoko
Net worth: $1.2 billion
Age: 62 years old
Industry: Law, Politics, Business
State of Origin: Delta State
Prince Ned Munir Nwoko is a Nigerian lawyer, entrepreneur, and politician. He started his career as a lawyer in the United Kingdom. Ned Nwoko was a visiting adviser to Citizen's Advice Bureau, London, and the secretary-general at the Nigerian legal practitioners in the UK. However, he returned to Nigeria in 1998 and served as one of the members of the House of Representatives from 1999 to 2003. He owns several other companies like Mount Delta tourist center, businesses in oil and gas, real estate, education, agriculture, etc. His investments in all these ventures have earned him the net worth he enjoys today and paved the way for him to be among the richest people in Nigeria today.
12. Jimoh Ibrahim
Net worth: $1 billion
Age: 56 years old
Industry: Diversified
State of Origin: Ondo State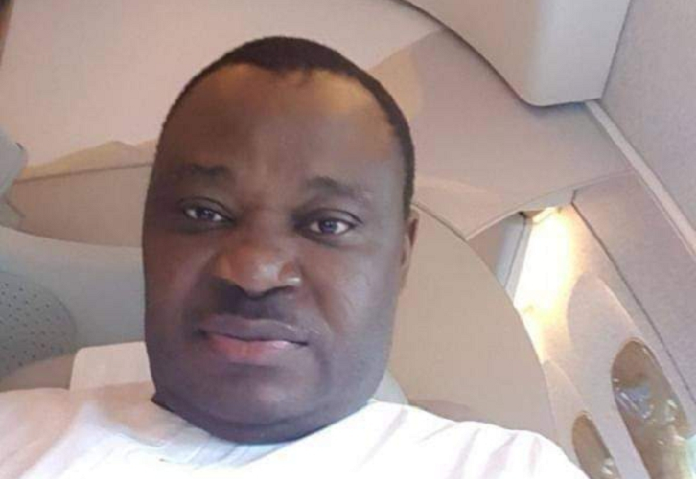 Jimoh Ibrahim is a Nigerian politician, lawyer, and businessman. He is the Chief Executive Officer and Chairman of Global Fleet Group. He has investments in the oil and gas sector, real estate, insurance, hotels and resorts, banking, aviation, etc. Like other businessmen and investors, Jimoh started with one investment that led to the others. At first, he studied law and wanted to practice in the field but had a stronger interest in the business world.
Companies that Make Up the Global Fleet Group
Many companies make up the Global Fleet Group, some of which are listed below.
Global Fleet Building
Air Nigeria
Global Fleet Oil and Gas
NICON Insurance
NICON Luxury Hotel
The NICON Group
Global Fleet Industries
13. Uzoma Dozie
Net worth: $1 billion
Age: 53 years old
Industry: Banking
State of Origin: Imo State
Uzoma Dozie is a British-born Nigerian banker, financial inclusion advocate, and tech investor. He is the son of Pascal Dozie, the founder of Diamond Bank. Uzoma is the founder and CEO of Sparkles, a digital financial company licensed by the Central Bank of Nigeria. Before founding his own company, Uzoma served as CEO and GMD of Diamond Bank. It was during his administration that Diamond Bank secured a merger with Access Bank.
The merger retained the Acces Bank name with the Diamond Bank logo. Uzoma has invested in many technology start-ups through his Black Knights angel fund as he is intrigued about technology. Aside from Sparkles, Uzoma sits on the board of some companies like Women's World Banking. In addition, he ran an online TV show called Tech Turks, where he brings tech CEOs and founders to the world.
14. Folorunsho Alakija
Net worth: $1 billion
Age: 72 years old
Industry: Oil, Fashion, Real Estate, Printing
State of Origin: Lagos State
The 72-year-old business magnate Folorunsho Alakija is the richest self-made woman in Nigeria, West Africa, and one of the two female billionaires in the continent. She started her career with a fashion label patronized by mostly Nigerian elites, including the wife of the former military president, Ibrahim Babangida. This grew her business relationship into strong connections, which paid off and led her into the oil sector. Before venturing into the fashion world, the graduate of Secretarial Studies explored the world of office administration. She worked in a few firms like First National Bank of Chicago, now called First City Monument Bank (FCMB), and the International Merchant Bank of Nigeria.
The former President Ibrahim Babangida gave Alakija's company a license for one of the most lucrative oil fields in Nigeria. She is also the executive vice-chairman of Famfa Oil Limited. Now, she is the group managing director of The Rose of Sharon Group, which consists of The Rose of Sharon Prints & Promotions Limited and Digital Reality Prints Limited. Alakija is also the founder of the Rose of Sharon Glorious Ministries International. And she has written many books, some of which are Growing with the Hand that Gives the Rose, The University of Marriage, Wish For It? Pray For It.
She also earns from her investments in companies like DaySpring Property Development Company, where she holds some stake. Her earnings from these already mentioned ventures have earned her a lot of wealth that makes up her net worth and also qualify her to be among our list of the richest people in Nigeria.
15. Jim Ovia
Net worth: $980 million
Age: 71 years old
Industry: Banking, Telecommunication
State of Origin: Delta State
Jim James Ovia is a Nigerian businessman, writer, motivational speaker, and the founder of Zenith Bank Group. He founded the bank in 1990 and managed it until 2010, when he resigned and came back as a chairman in 2014. The 71-year-old is the largest individual shareholder with about a 9.3% stake in the company amounting to 5,072,104,311 ordinary shares, which is valued at $295.8 million.
He is also an investor in real estate and other businesses across Nigeria and sits on the boards of some companies in Nigeria. In 2014, Jim Ovia commenced the construction of a $1.5 billion petrochemical complex in Akwa-Ibom State, Nigeria, which will begin its service soon after completion. Jim Ovia has acquired an impressive net worth to qualify him as one of the richest people in Nigeria.
Other businesses Jim Ovia is Engaged In
Cyberspace Network Limited: It was founded in 1995 and was one of the internet pioneers in Nigeria.
Visafone: This is a mobile telecommunication outfit founded in 2007 and has over 3 million subscribers.
He is also a writer as he wrote a memoir titled Africa Rise and Shine, published in 2018
16. Hajia Bola Shagaya
Net worth: $950 million
Age: 63 years old
Industry: Business, Fashion
State of Origin: Kwara State
Hajia Bola Muinat Shagaya is a Nigerian fashion enthusiast and businesswoman. She is one of the richest people in Nigeria. She is the founder and CEO of a conglomerate called Bolmus Group International. This company is interested in oil and gas, photography, real estate, and banking. Bola started her career with the Central Bank of Nigeria, where she worked in the audit department. In 1983, she ventured into other things like the business she has today. The businesswoman started her business career with the importation and distribution of photographic materials. It was Bola who brought the Konica photographic materials brand to the Nigerian and West African markets.
In addition to her businesses and endeavors, she is the managing director of Practoil Limited, distributors and importers of base oil in Nigeria. She is also one of the board members of Unity Bank Plc. Apart from these ventures, she is the Patron of the Fashion Designers Association of Nigeria and a member of the New Partnership for Africa's Development (NEPAD) Business Group.
Some of the companies under the Bolmus Group are Fotofair Nigeria Limited and Voyage Oil and Gas Limited. She also has some investments in real estate.
17. Tony Elumelu
Net worth: $900 million
Age: 60 years old
Industry: Bussines, Banking
State of Origin: Delta State
Antony Onyemaechi Elumelu is a certified economist, visionary entrepreneur, and philanthropist. He is the founder and CEO of Heirs Holdings, a family investment company. He also sits on the board of the United Bank for Africa and Transcorp. Tony also owns a foundation called The Tony Elumelu Foundation which he uses to sponsor and help people, especially youths. He holds the Nigerian national honors, the Commander of the Order of Nigeria (CON), and a Member of the Order of the Federal Republic (MFR).
The 60-year-old started his career in the business world at a young age. At first, he worked as a salesman, and then he started investing in banks. In 1997, he organized a group of 10 investors and led them to acquire Standard Trust Bank (formerly called Crystal Bank). With great determination, in 2005, they acquired the United Bank for Africa, one of the largest mergers in Africa. With this, his investment in the banking sector became profitable and brought him fame and wealth. In 2010, he founded Heirs Holdings, a company involved in several aspects of businesses in sectors like real estate, energy, insurance, oil and gas, hospitality, diversified investments, healthcare, financial services, and power.
Companies Tony Elumelu Owns and Earns from
The following companies are incorporated in Heirs Holdings, while others are the companies Tony holds some shares with and has investments in.
Transcorp Power Limited
Heirs Oil and Gas
Transcorp Energy Limited
Transcorp Hotels Plc
Afriland Properties Plc
Avon Medical
18. Daisy Danjuma
Net worth: $900 million
Age: 71 years old
Industry: Politics
State of Origin: Edo State
Daisy Ehanire Danjuma is a Nigerian politician and lawyer. After her studies, Daisy served in the Legal Aid Council of Nigeria as a Legal Counsel. She then moved to the banking sector, where she worked as an Executive Assistant at the merchant bank Nigerian Acceptances Limited. In 1982, she worked as a Legal Adviser/Company Secretary to the Nigerian Television Authority (NTA). After exploring the legal world as a mere barrister, she joined Nigerian politics. She served as a senator representing Edo South in the Nigerian Senate from 2003 to 2007. Daisy Dnjuma is the wife of Theophilus Yakubu Danjuma, the former military general and Nigeria's minister of defense, and the founder of South Atlantic Petroleum. She is one of the Nigerian women in politics who have been successful and has made a fortune for herself.
19. Fifi Ejindu
Net worth: $850 million
Age: 61 years old
Industry: Business, Architecture, Oil, and Gas
State of Origin: Akwa Ibom State
Princess Fifi Ekanem Ejindu is a Nigerian architect, businesswoman, and the CEO of Starcrest Group of Companies. She is the great-granddaughter of the king of Cobham Town in Calabar, King James Ekp Bassey. Fifi is the first black African woman to have graduated from Pratt Institute, Brooklyn, New York, with a B. Arch degree. She attended some courses and got a Masters' degree from Pratt Institute before returning to Nigeria.
After her studies, Fifi started her company, the Starcrest Group of Companies. This group comprises three companies involved in real estate, building construction, and oil and gas. The companies are Starcrest Investment Limited, Starcrest Industries Limited, and Starcrest Associates Limited. Her style of architecture brings back the renaissance period. She also owns the African Arts and Fashion Initiative, launched to showcase Africa's rich cultural heritage in the western world. All these endeavors contribute to the net worth of the businesswoman, thereby qualifying her to be among the richest people in Nigeria.
20. Dr. Stella Okoli
Net worth: $800 million
Age: 79 years old
Industry: Entrepreneurship, Pharmacy
State of Origin: Anambra State
Dr. Chinyelu Stella Okoli is a Nigerian pharmacist, entrepreneur, and CEO of Emzor Pharmaceutical. She is one of the richest people in Nigeria, with an impressive net worth of $800 million. Having worked in the hospital and some pharmaceutical companies abroad, she established Emzor Pharmaceutical. At first, it was called Emzor Chemists Limited. This company was founded in 1977 and today is one of the leading and most successful brands in Nigeria.
In addition to her business, Stella is a member and sits on the board of some companies and heads some other institutions in Nigeria. Some of these companies are the Health Matters Advisory Board of Nigeria, Economic Summit of Nigeria, Manufacturer's Association of Nigeria, Nigerian Association of Chambers of Commerce, Industry, Mines and Agriculture, Manufacturer's Association of Nigeria, and the Pharmaceutical Manufacturer's Group.

Recap of the Richest People in Nigeria and Their Net Worth
Dangote – $12.1 billion
Mike Adenuga – $7.9 billion
Femi Otedola – $5.9 billion
Arthur Eze – $5.8 billion
Emeka Offor – $5.8 billion
Abdulsamad Rabiu – $3.7 billion
Cletus Ibeto – $3.7 billion
Orji Uzor Kalu – $3.2 billion
Ifeanyi Ubah – $1.7 billion
ABC Orjiakor – $1.2 billion
Ned Nwoko – $1.2 billion
Jimoh Ibrahim – $1 billion
Uzoma Dozie – $1 billion
Folorunsho Alakija – $1 billion
Jim Ovia – $980 million
Hajia Bola Shagaya – $950 million
Tony Elumelu – $900 million
Daisy Danjuma – $900 million
Fifi Ejindu – $850 million
Dr. Stella Okoli – $800 million