Currently 66 years old, Aliko Dangote's net worth is estimated at $11.5 billion. He is one of the world's few billionaires and the richest man in Africa. His sources of wealth sparse from many sectors in the Dangote Group, including cement factories, consumable production outlets, indigenous and foreign investments.
Aliko Dangote is a descendant of an early Nigerian financial-social elite family of Dantata. He is an entrepreneur who has maintained the family's status on that capital scale and carries on young promising potentials as his contribution in securing Africa's future through business. However, his net worth changes rapidly and is currently estimated by Forbes to be $11.5 billion.
Dangote has been cited severally to have ventured into business by first selling sweets as a schoolboy. He is also a business magnate, a member of several economic forums, a fervent investor, and a wealth builder, amongst many other things. However, he prefers to be referred to as an industrialist, seeing potential even in most unlikely places.
How Aliko Dangote's Net Worth Of $11.5 Billion Came About
Although he opened his mind to business and started selling sweets at the age of 8, upon his graduation from the University in 1977 and at age 21, he moved to start a journey as a tradesman after relocating to Lagos. He did not let his young age limit him from trying different forms of businesses away from his family, who were mostly in Kano but traveled to different parts of Nigeria and West Africa for business.
Start-up capital was not a major limitation, and the entrepreneurial living legend was not afraid to invest and re-invest. He understood right from a young age that a little profit could always turn into a bigger one. Dangote still understood that he could not start a business and neither could he make a profit without capital; hence, he turned to his family, where he could get a loan of $3,000 from his uncle.
With the loan from Dantata, Aliko Dangote started to import consumer goods mainly via intermediary associates (firstly rice and sugar) from Thailand and Brazil in bulk. He would sort the goods into smaller quantities and sell them to local traders. Between making these commodities available and the profit margins, he generated enough to pay back the loan just three months later.
His success story started well, but his net worth at that time couldn't set him up to become the richest man in Nigeria, especially because he was still a middleman. After a certain journey to Brazil in the 1990s, he made up his mind to start producing goods. This decision is the major reason why his net worth reached $25 billion in 2014 and is currently $11.5 billion.
He Established The Dangote Group in 1981
The Dangote Group was launched in 1981 under the auspices of Dangote Nigeria Limited and Blue Star Services. This was in an era when import licenses were required for bulk imports. This new stage required some changes for the growth of the business, and the entrepreneur was not afraid to delve. Following expansions, the Group opened up to more than 18 subsidiaries involving diverse industries, including salt, sugar, flour, and his most popular commodity to date – cement!
By the end of the 1990s, the Group manufactured textiles, refining sugar, processing salt, and milling flour. Soon after came the state award for a multi-million dollar cement factory, into which he obtained from the International Finance Corporation the sum of $479 million and sank in $349 million of personal savings. Asides from financial investment, he was responsible for initiating construction, and it was an eventual success in central and west Africa; no wonder today Dangote Cement is a household name.
Dangote Group Is Divided Into Different Subsidiaries
1. Dangote Cement Plc
The Dangote cement falls under the Dangote Cement Plc. It was founded in 1981 and has since been the leading cement company in Sub-Saharan Africa. The company produces up to 48.6 million tonnes of cement every year across 10 different countries and 32.3 million tonnes in Nigeria. In a bid to expand his business in cement, Dangote became a major shareholder in Shepaku Cement firm of South Africa when he bought a 64% stake to make him the largest ever foreign direct investor in South Africa.
As of 2019, Dangote Cement sustained 54,000 jobs in Nigeria, Ethiopia, Senegal, and South Africa. In the same year, the company made 23.7 million tonnes and revenue of ₦891.7 billion. The company boomed even more in 2020 as it generated up to ₦1,034.2 billion from 48.6 million tonnes.
2. Dangote Sugar Refinery
The Dangote Sugar Refinery Plc is popular as Dangote Sugar or DSR. The sugar business by Dangote can be traced to the 1970s when the businessman started to import sugar. Soon, the production by the company started, and it has grown to become a refinery, which is the largest in Sub-Saharan Africa and the third-largest in the world. In addition to his sugar refinery, Dangote acquired the Savannah Sugar company.
Dangote Sugar Refinery's income keeps increasing by the day. In 2020, the company saw an increase of 6% in sales volumes and a 13.7% increase in production. The revenue of the refinery also increased by 33% to become 214.30 billion compared to its 161.09 billion in 2019. As of the first quarter of 2021, the refinery has recorded a profit of ₦11.95 billion.
3. Dangote Flour Mills, Plc
Dangote Flour Mills (DFM) Plc was founded in 2006 as a consumer staple products industry specializing in the production of wheat products in Nigeria. The products are baking flour, Pasta Semolina, and bran (wheat offal). With the flour, Dangote Flour Mills company produces Dangote spaghetti, macaroni, and noodles in its companies located in Apapa, Lagos, Kano, Calabar, and Ilorin.
4. Dangote Oil And Gas Refinery
The Dangote Oil Refinery project kicked off in 2016 and is expected to start operating in the fall of 2021. The refinery is located in Lagos and is the largest in the world. If completed, it will have the ability to export to other countries and still meet up to 100% of Nigeria's requirement of all refined products. In addition, it could create a market for ₦11 billion yearly of Nigerian Crude with a projected capacity of 650,000 barrels of oil in a day.
5. Dangote Fertilizer Plant
As part of his works to develop Africa through entrepreneurship, Dangote has contributed to the agricultural sector through Dangote fertilizer. The fertilizer plant is the largest in West Africa and costs him about $2.5 billion in the project's first phase.
6. National Salt Company of Nigeria (NASCON)
The billionaire owns a stake in the publicly traded salt and sugar companies. The 1973 established company, which is presently known as NASCON Allied Industries, also produces vegetable oil, tomato paste, salt, and seasoning. As of 2018, Dangote industries has a 62.10% stake in the firm, which amounted to 647,763,557 shares to earn him over ₦2 billion. The company sees to the production of Dangote salt and Dangote seasoning cube, Dan Q.
Other Subsidiaries Of Dangote Group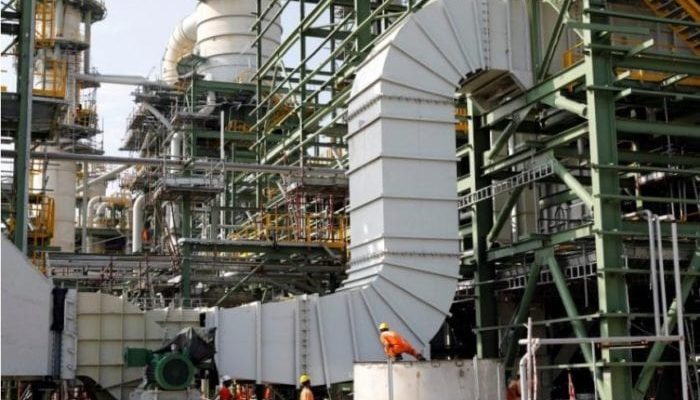 Greenview Development Nigeria Limited: Port and terminal operating arm
Dangote Transport company: a logistics and supply chain sector based company
Dangote Agro-Sacks Ltd: produces poly products which include woven and laminated polypropylene sacks, jumbo bags, open market bags, as well as shopping bags.
Real Estate: investments in properties directly and under various companies, real estate acquisitions, and renovations of luxury properties as well, via the MHF Properties LTD.
Steel: specializes in the production of ribbed bars from billets of the MS and HT variety.
Food and Allied Products: under the popular Dansa brand with the processing company, processing quality gum for export in non-food and food applications, 6 fruit juice flavors, 4 yogurt alternatives, and 3 pasteurized mil choices. Also, the Dangote seasoning cubes are in the category as well.
Exports: he controls a notable portion of Nigeria's export of cash crops such as cotton, the indigenous sesame seeds (known in the North as Ridi), ginger, cocoa, and cashews (fruits and nuts).
Aside from Dangote Group, He Has Other Investments
In an interview, Aliko Dangote once cited the reason for his success and retaining the spot of the richest African is that, unlike many other business people, he does not keep money in the bank but invests and reinvests back his profits, especially in Africa.
His investments are mostly in his Dangote Groups, but he also puts in his money in real estate, banking, transport, and telecommunications, to mention a few. The telecommunication having secured a 3G Network license operating via Alheri Engineering Company Ltd. Although, under construction, the telecommunications is building 14,000 kilometers of fiber optic cables that can cover the whole of Nigeria.
How Aliko Dangote's Net Worth Has Grown Over the Years
Dangote first became the richest man after a huge increase from $2.1B in 2010 to $13.8B in 2011.
Aliko Dangote's net worth grew to $11.2B in 2012.
In 2013, his net worth rose to $16.1B. In the same year, he became the first African businessman to make a personal fortune of $20 billion.
Although experiencing a drop halfway into 2013, his net worth was $25B in 2014.
In 2015, Aliko Dangote's net worth dropped to $17.7B. He was ranked the 67th richest man globally and maintained the position as the wealthiest in Africa.
Perhaps, as a result of Nigeria's first recession since 1991, 2016 was not so much of a good year for the business tycoon as his net worth faced another drop. His worth at that time was $12.4B, which led to his name ranking among Forbes's biggest billionaires losers of 2016.
$12.2B became Aliko Dangote's net worth in 2017 and ranked as the number 100 of the world's richest people in the world.
In 2018, the billionaire saw a rise with about $2B to reach a net worth of $14.1B.
Unfortunately, in 2019 with Nigeria facing another financial crisis, Aliko Dangote lost about $4 billion, leaving him with a $10,3B net worth.
In 2020, a year where Nigerians dominated the Forbes list for Africa's richest despite the global economic challenges. Aliko Dangote's net worth at that time was $10.1 billion.
Currently, Dangote has been reinstated as Africa's richest man with an $11.5B net worth, and the major contributor to his worth is the Cement factory rolling out over 45.3 metric tons on the Nigerian Stock Market exchange.
A Peek Into Aliko Dangote's Luxury Lifestyle And How He Spends His Money
Being a wealthy man for decades, Dangote has spent his money in various ways over time. Although there may be more than a handful of ways that the business tycoon may spend his money, those that have made it to the public are as follows:
Political Lobbying 
Aliko Dangote has at many times been connected to former Nigeria's president, Olusegun Obasanjo. In 1999, he reportedly donated a huge amount, which helped in the success of the then-president. Also, in the bid for Obasanjo to return to power in 2003, Dangote contributed over ₦200 million. Furthermore, Dangote donated ₦50 million to the National Mosque as a friend to Atiku and Obasanjo; and ₦200 million to the Presidential Library.
Many of these gifts towards political course has been linked to a major reason why Dangote easily climbed the ladder of success in the Nigerian market when he was granted favors in exportation and importation. An allegation the businessman refuted.
Dangote Has a Jet, Yacht, and Luxury Cars in His Garage
long-range Bombardier Global XRS private jet worth about $50 million (20.6 billion).
A private yacht believed to cost about $43 million, over 13 billion in Nigerian Naira.
A ₦728 million Bugatti Veyron.
The May Bach 57S of ₦364 million.
A Bentley Mulsanne that costs ₦112 million.
The classic Mercedes-Benz CL65 AMG of ₦73 million.
Aliko Dangote Lives in a Befitting Mansion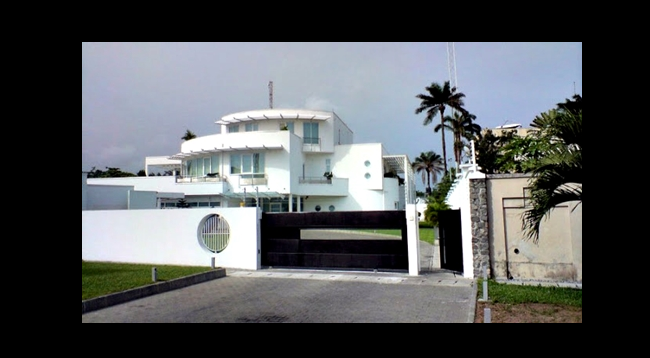 Apart from his involvement in real estate with the MHF Properties, which aims to provide luxurious homes and offers management services to several facilities, Dangote spends his money acquiring one of the most expensive houses in Nigeria. The richest black man says he keeps away from having homes in different parts of the world as he sees them as distractions.
Instead, Dangote's known home is a 5 billion mansion in Abuja. The luxurious mansion has hosted many renowned people like Bill Gates and former Nigeria's President Goodluck Jonathan. Although it has not been revealed to the public, Dangote also lives in Lagos, where many of his businesses are housed. He also has lived in the city for decades and has a home filled with luxury. As a Northerner who hails from Kano, it is believed that Dangote may also have a luxury home or homes in the State.
He is a Sports Lover
Aliko is a sports lover and has shown interest in it in many ways and at many times. In 2019, alongside another billionaire Nigerian businessman, Femi Otedola, he promised to give the Super Eagles football team of Nigeria $75,000 each for every goal they scored at the year's African Cup of Nations.
Also, Dangote is a fan of Arsenal Football Club and has made headlines for having intentions to buy the Club. In 2011, it was reported that the Nigerian businessman almost bought a 15.9% stake of Arsenal from Lady Nina Bracewell-Smith. However, he left the dream to pursue his creation of an oil refinery. Meanwhile, his goal to acquire Arsenal is still hanging, and he might negotiate if he completes the projects at hand.
He Also Gives Back to Society Through Dangote Foundation
Dangote is considered a simple man who lives a relatively simple life with a heart of charity. According to him, he uses a lot of the excess monies made from his business to return to society, mostly through his Dangote Foundation. The Foundation is known to be at the forefront of contributing financially to aid in fighting to eradicate Ebola, Malaria, and most recently, Covid-19, among others. In 2014, Dangote contributed ₦150 million to curb the spread of ebola, and in 2020, he gave the Nigerian government ₦200 million to help fight Covid-19.