Electricity prepaid meters have become popular in Nigeria, and some of them include Mojec, Longi, and IBEDC. All these meters have different codes for different purposes, such as credit balance check, credit amount, meter number, emergency credit, and consumption rate.
These codes are usually inserted using the Customer Interface Unit or the User Interface Unit, which communicates to your meter. Here is everything to know about meter codes and how to use them correctly as error codes.
Mojec Meter Codes
There are numerous AEDC MOJEC meter codes that allow customers to carry out different assignments. These codes are used on the Customer Interface Unit (CIU) or User Interface Unit (UIU) which is sometimes regarded as the monitor in order to send commands to the meter.
Before this can be done, customers must have a meter and CIU and also activate it. This activation is done through the electricity distribution company website.
It is worth noting that MOJEC codes may vary depending on the region and the electricity distribution company you are using.
Below is the list of Abuja Electricity Distribution Company (AEDC) MOJEC meter codes and their uses. The states under the AEDC are Niger, Kogi, and Nasarawa States:
009 (Credit Balance)
040 (Credit Amount)
070 (Current Date
100 (Meter Number)
048 (Emergency Credit)
200 (Previous Charged Date)
202 (Previous Charged Credit)
032 (Total Charging Amount)
045 (Disable Audio Alarm)
201 (Previous Charged Time)
203 (Previous Charged Token)
List of Ikeja MOJEC Codes
Ikeja Electricity (IE) is found in the northern part of Lagos and some parts of Ogun State. The MOJEC meter codes to use in this distribution are:
004 (Total Import Energy)
009 (Credit Balance)
040 (Credit Amount)
448 (Current Month Activate Total Energy)
Jos Electricity Distribution Company (JED) MOJEC Codes
JED is found in Plateau, Gombe, Bauchi, and Benue States, and MOJEC codes in this region are as follows:
01 (Current Available Credit)
02 (Current Consumption Rate)
03 (Average Daily Consumption)
04 (Estimated Days Left)
05 (Last Billing Date)
06 (Last Billed Amount)
07 (Total Credit Recharged)
08 (Total Credit Used)
09 (Current Power)
10 (Meter Number)
11 (Supply Group Code)
12 (Tariff Index)
Common MOJEC Error Codes, Their Meanings, and Solutions
Apart from meter codes, MOJEC also has error codes. As the name implies, error codes in your MOJEC prepaid meter indicate a problem faced by the meter, CIU, or both.
Error 1
When this error code is displayed on your CIU, it means that there is a Random Access Memory (RAM) issue. Most times, many individuals may not be able to fix this error on their own and may have to call the company for assistance.
Error 2
This is an Electrically Erasable Programmable Read-Only Memory Error, which is widely known as EEPROM. It is a technical error that causes your CUI memory to be erased or reprogrammed. You will need to contact the service provider to help you fix this technical error.
Error 3
Whenever error 3 appears on your CIU, it means that the power supply diode has failed. In another sense, the electrical component that allows the flow of current in only one direction is faulty. One common reason for this is excessive forward current and a large reverse voltage. In any case, you can contact a technician to have this error fixed.
Error 6
This connotes that you may be using the wrong key or that the key associated with the meter is faulty. Contact MOJEC customer care for help.
Error 10
This means that there is an error with the meter number. Ensure that you clean the keys and try again. Ensure that the CIU matches with the meter or contact the service provider if there is still an error for further assistance.
Error 12
This is a key pass error. For this error to appear, it means that you made an invalid key input. Check and try again or call for assistance.
Longi Prepaid Meter Codes
800 (Total active forward energy)
801 (Credit balance)
802 (Date)
803 (Time)
804 (Meter serial number)
805 (SGC number)
806 (Contactor operation reason)
807 (Meter status)
808 (Total instantaneous power)
809 (Tariff index)
810 (Overdraft limit)
811 (Emergency credit)
812 (Cancel audible alarm)
813 (Total active energy of yesterday)
814 (Total active energy of the current month)
815 (Last recharge date)
816 (Last recharge time)
817 (Last recharge amount)
818 (Return logoff TOKEN)
819 (times of Power off)
820 (Active energy of last 1 month)
821 (Active energy of last 2 months)
822 (Active energy of last 3 months)
823 (Energy of last 4 months)
824 (Energy of last 5 months)
825 (Total energy of last 6 months)
830 (Tokenof last 1 recharge)
831 (Token code of last 2 recharge)
832 (Token of last 3 recharge)
834 (Token of last 5 recharge)
833 (Token code of last 4 recharge)
835 (Token code of last 6 recharge)
836 (Token number of last 7 recharge)
837 (Token code of last 8 recharge)
838 (Token of last 9 recharge)
839 (Token code of last 10 recharge)
865 (meter is in normal mode)
IBEDC Prepaid Meter Codes
The IBEDC prepaid meter code is a 20-digit meter code that allows users to recharge prepaid meters. With this code, you can either recharge with the prepaid smart card or recharge your prepaid meter online.
Before you will be able to recharge, you will have to configure your Smart Card at any OBEDC office or outlet.
Step-by-Step Guide To Recharging an IBEDC Prepaid Meter
Make a visit to any disco office and get your prepaid meter configured
Present the smart card and your meter number to the electricity distribution outlet
Once your payment is made, you will be credited by the agent, and you will receive a slop with your 20-digit code to recharge
Enter the code using your UIU
You will be notified of the acceptance of the code. If not, it will show a rejection.
When it shows reject, ensure that you carefully check and reenter the number.
How To Recharge Using Smart Card
Find the smart card box and insert the smart card.
Connect the CIU to a power source.
A symbol "-" will appear on the LCD screen to show that it is synchronizing.
You will receive a notification on the LCD screen immediately after the unit loading is completed.
Conlog Meter Secret Codes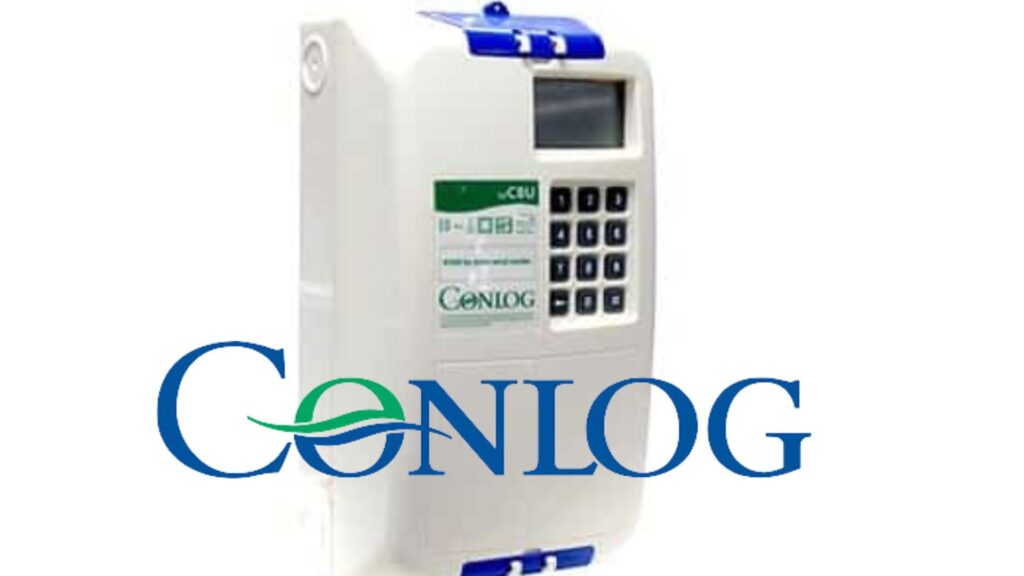 Conlog is popular in different African countries, and it comes with codes that may be a secret to those who are not aware of it. However, a number of sources claim that there are hack codes you can use on your Conlog meter. These hack codes are as follows:
Using your meter interface, enter #001# to avoid paying someone else's bills
Enter #100# to get your meter number
To know an estimated time before disconnection, dial #074#
Enter #073# when you get disconnected, and you want to find out why.
Other Conlog codes are:
006 (Tariff index)
009 (Credit balance)
0043 (Commission meter)
044 (Reset consumption counter)
070 (See average consumption)
074 (View time remaining till 0kWh credit)
076 (Total consumption to date)
077 (Total credit entered)
087 (View consumption rate)
100 (Show meter number)
150 (Daily consumption limit)
200-209 (See last 5 credit tokens entered)
271 (Estimated average daily and monthly consumption)
272 (See consumption in the last 1 hour, 24 hours, and 30 days)
PHED Prepaid Meter Codes
PHED is the Port Harcourt Electricity Distribution Company. It covers South-South States such as Rivers, Bayelsa, Akwa Ibom, and Cross Rivers.
#414# (Borrow a unit on your prepaid meter)
01 (Check electricity consumption)
04 (Check the electricity or energy voltage of your meter)
05 (View total daily energy or electricity usage)
06 (See how much electricity you have purchased)
07 (To Check PHED prepaid balance)
031 (View daily electricity usage on your prepaid meter)
041 (See the opening sensor start date/set up date of your meter)
053 (To see the last comm time on your meter)
056 (View the previous day's Stainless Steel (Ss) time)
059 (Check the commissioning timestamp)
076 (See previous token)
077 (Check current token)
83 (Current unit)
084 (Previous unit)
99 (Meter number)
Memmcol Prepaid Meter Codes
Like many other Memmcol prepaid meters, there are several codes for different purposes, including resetting your meter. To reset, follow the steps below:
Enter 990 on your meter.
Press the enter button.
Dial 8888 and enter again.
Press 999 on your meter, and you will immediately see "Reset" on your screen.
Load your token at this point.
Alternatively, use the method below:
Enter 990 on your CIU
Press 0000
Enter 999
Reset will appear on your screen
Load in your token
Note that the meter has a 20-digit activation code that you must use while activating a new MEMMCOL Meter.