There are 17 local governments in Abia State, and each has its unique characteristics. Like every other State, Abia's local government areas are administered by the local government council. These councils are in the third tier of government in Nigeria and are headed by a chairman alongside other elected members known as councilors.
While the number of local governments in each state may vary, they have similar functions outlined in Nigeria's constitution. Also, each of these local governments has an identification number known as a postal code or zip code. They are means of identification included in a postal address for the purpose of sorting mail. In this article, we discussed all the local government areas in Abia State, their headquarters, and postal codes.
Local Government Areas in Abia State, Their Headquarters, and Postal Codes
1. Aba North
Headquarters: Eziama Urata
Postal Code: 440103
Kilometer Size: 23 km2
Population: 265,723 (2006 Census)
Covering 23km squared, Aba North comprises towns and villages such as Eziama-Urata, Ogbo, Umuola-Egbelu, Ogbo, Uratta, Osusu, Umuokoji, Umuola-Egbelu, and Umuola-Okpulor. The majority of its inhabitants are members of the Igbo ethnic group. The local government is home to the popular Ariara International Market, which is one of the biggest markets in Africa, and its major economic activity is trading.
2. Aba South
Headquarters: Aba
Postal Code: 440102
Kilometer Size: 49 km2
Population: 155,078 (2006 Census)
Aba South local government is situated in the middle town of Aba and consists of the following popular towns; Ohabam, Akoli, Umuagbai, Amanfuru, Umumba, Asaeme, Asaokpuja, Eziukwu, Ihieorji, Nnetu, Ndiegoro, Asaeme, and others. Aba South is majorly a commercial local government that houses the New Market located along Ngwa road.
3. Arochukwu
Headquarters: N/A
Postal Code: 441120
Kilometer Size:  524 km2 (2006 Census)
Population: 193,820
Arochukwu is a city and also a local government area in Abia State. It covers 524 square kilometers Arochukwu is the third largest local government in Abia State. It comprises towns and villages such as Amodu, Abuma, Nkpakpi, Ugwo ogo, Obijoma, Amasa, Ugbo, Atani, and Oro. The area houses the Afor Arochukwu market and the Central Market Arochukwu. Their economic activity is farming crops like maize, cassava, and yam.
4. Bende
Headquarters: Bende Community
Postal Code: 441119
Kilometer Size: N/A
Population: 159, 424 (2006 Census)
Bende local government is made up of towns and villages, including Alayi, Amaoba, Obuohia, NkpaItumbauzo, Ngwu, Mbukwa, Umuh-Ezechi Amadiaba, and Nditoli. The area has a rich agricultural heritage and is famous for cultivating crops such as cassava, cocoyam, and yam.
A popular landmark in the local government is the Arochukwu Agbama Cave in Amankalu Alayi. Also, Bende is home to the State-owned oil palm plantation. The area is rich in minerals such as Gold, Salt, laterite gravel, and Limestone. Besides agriculture, they also engage in hunting and blacksmithing.
5. Ikwuano
Headquarters: Isiala Oboro
Postal Code: 440109
Kilometer Size: 281 km2
Population: 137,993 (2006 Census)
Ikwuano comprises about 52 towns and villages, including Nkwoachara, Afaranta, Oboro, Ibere, Ameke, Ariam Usaka, Omuegwu, Ubakala, Oloko. The area is best known for its agricultural activities on palm oil/carnal, broom, basket, cassava, okra, yam, etc.
It houses the Micheal Okpara University of Agriculture Umudike, prestigious Government Collage Umuahia, and The National Crop Research Institute. Other important economic activities of the people include craftsmanship, hunting, and wood carving.
6. Isiala Ngwa North
Headquarters: Okpuala-Ngwa
Postal Code: 441117
Kilometer Size: 283 km2
Population: 153,734 (2006 Census)
Some of the towns and villages in Isiala Ngwa north local government area are Ngwa ukwu, Ama-Asa, Iheoji, Umuoha, Umuogele, Ihie, Nsulu, Mbubo, and Amasa-Ntigha. Isialangwa is majorly an agrarian society, and trade also flourishes in the area. It hosts markets such as the Ahiaeketa markets and the Ariara, where various commodities are bought and sold.
7. Isiala Ngwa South
Headquarters: Omoba
Postal Code: 451109
Kilometer Size: 258 km2
Population: 134,762 (2006 Census)
Isiala Ngwa South is one of the local governments in Abia state. It comprises towns and villages such as Umuotiri, Ovu Ngwa, Isiala Nvosi, Ovu-ukwu, Amaku, Omoba,  Mbutu, Okpuala, and Amaise. The area houses the Omoba daily market, and farming is also a major part of their economy.
8. Isiukwuato
Headquarters: Otampa
Postal Code: 441105
Kilometer Size:
Population: 134,568 (2006 Census)
Some of the popular towns and villages in the Isiukwuato local government area are Uturu, Ohaise, Ezere, Imenyi, Umunnekwu, Isu Amawu, Mbaugwu, and Ndiagidi. Popular landmarks in the area are the Uhuchukwu cave in Ahabamenyi and the Abia State University Uturu (ABSU). Also, a couple of mineral resources, such as Iron ore and Kaolin, are located in Isiukwuato.
9. Obi Ngwa
Headquarters: Mgboko
Postal Code: 453101
Kilometer Size: 395 km2
Population: 181,439 (2006 Census)
The major and most populated towns and villages in Obi Ngwa are Ohanze, Mgboko-Amiri, Mgboko, Ndiaka, Ahiaba, Ala-ukwu, Abayi, Ndiaka, and Ibeme. Trading and farming are their major economic activities, with vegetables grown in large quantities. The local government has a major market, Ehere Modern market, where several commodities are bought and sold.
10. Ohafia
Headquarters: Ebem Ohafia
Postal Code: 442111
Kilometer Size: 563 km²
Population: 234,700 (2006 Census)
Ohafia local government is best known for farming crops like melon and vegetables in large quantities. Some of the major towns and villages that make up the local governments are Ibina (Ihenta), Abia, Nde Anyaorie, Amuma, Nde Okala, Amaekpu, Nde Amogu, Okagwe, Ebem, Oboro, Nde Uduma Ukwu, Nde Nku, Amuke, Nkwebi, Asaga, Amankwu, Nde Ibe, Orieke, Amangwu, Eziafor, and Akanu. The area is home to the Goodluck Jonathan military Barracks.
11. Osisioma Ngwa
Headquarters: Osisioma town
Postal Code: 453111
Kilometer Size: 198 km2
Population: 219,632 (2006 Census)
With its headquarters at Osisioma town, the local government comprises towns such as Uratta, Amaitoli, Okpu-Umuobo, Aro-Ngwa, Oso-okwa, Amasa, Okupu-umuobo, and Umunneise. Osisioma Ngwa has a very active agricultural sector known for cultivating crops like maize, melon, yam, and breadfruit. In addition to agriculture, other major occupations of the people of Osisioma are animal rearing, hunting, and wood carving.
12. Ugwunagbo
Headquarters: N/A
Postal Code: 453120
Kilometer Size: 108 km2
Population: 97,710 (2011 Census)
Ugwunagbo is one of the local governments in Abia State, with headquarters in the city of Ugwunagbo. Other towns and villages that make up the local government are Ihie, Ngwayiekwe, Obuzo, Asa-Umunka, Obegu, Amaokpu Umuitiri, and Amapu-uke, among others. With farming being solely their economic activity, Ugwunabo supplies farm produce like cocoa, maize, palm oil, yam, etc., to Aba and its environs. It also has a small deposit of crude oil located at Obuzo.
13. Ukwa East
Headquarters: Akwete
Postal Code: 452101
Kilometer Size: 280 square km
Population: 163,501 (2006 Census)
Ukwa East local government area is located in Akwete, Abia State. Some of the towns and villages that constitute the local government include Obohia, Umuogazi, Ikwuorie, Ala Ukwu, Abayi, Ibeme, Ohaobu, and Ohuru. Major economic activities in the area include trade, farming, animal rearing, wood carving, and fishing. Ukwa East LGA is best known for weaving the popular Akwete Cloth. The area houses the popular Azumini Blue River flowing through its territory.
14. Ukwa West
Headquarters: Oke Ikpe
Postal Code: 452109
Kilometer Size: 271 km2
Population: 88,555 (2006 Census)
With its headquarters at Oke Ikpe, Ukwa West consists of several towns and villages such as Owaza, Umuokwor, Umuone, Uzuaku, Umuahala, Amaukwu Oborhia, Aparazu, etc. It has several streams and rivers. Ukwa West local government is the only crude oil-producing area in Abia state. It is also rich in natural gas deposits, hosting several mining industries. Their other important economic engagements are blacksmithing, farming, fishing, and wood carving.
15. Umuahia North
Headquarters: Umuahia
Postal Code: 440236
Kilometer Size: 245 km2
Population: 220,660 (2006 Census)
There are numerous other towns and villages in the area, including Umuahia, Ihite Ude, Umukabia, Umuawa Alaocha, Umuda Isingwu, Umuagu, Ohuhu, Umuekwule, and others. Notable landmarks in Umuahia north are the popular Timber Shed and the De Mecks Supermarket. It hosts the Industrial market in Azueke Ndume Ibeku and Ubani main market. Also, some industries, banks, hotels, and government-owned establishments are domiciled in the local government.
16. Umuahia South
Headquarters: Apumiri in Ubakala
Postal Code: 440221
Kilometer Size: 140 km2
Population: 138,570 (2006 Census)
Umuahia South has its headquarters in the city of Ubakala. Other major towns in the area include Ubakala, Amankwo, Ahiaukwu, Ekenobizi, Ngodo, Omaegwu, Ezeleke, Nsirimo, and Amakama. Major economic activities engaged by the people of Umuahia South include farming, food processing, and animal rearing. It also has a vibrant trade sector with the area hosting markets such as the Apumiri market, where various commodities are bought and sold.
17. Umunneochi
Headquarters: Nkwoagu
Postal Code: 441110
Kilometer Size: 368 km2
Population: 163,928 (2006 Census)
Umunneochi is one of Abia state's seventeen local government areas, with its headquarters in Nkwoagu. Nneato, Umuchieze, Isuochi, Lomara, Amuda, Lokpaukwu, Lokpanta, and Mbala are some of the major towns and villages that make up Umunneochi local government. Their major occupations include laterite mining and trading, hunting, and agriculture. More so, the local government houses several minerals such as granite, laterite, and quorite.
Abia State Postal Codes
Abia State postal codes are categorized according to local government areas. There are 17 local government areas in Abia State, and they have unique zip codes assigned to each of them. The postal code, also called zip code, is a series of six-digit numbers included in a postal address for easy delivery of mails and sorting.
More so, some towns share the same zip code, especially those that make up an area. We have already listed the postal codes according to local governments in the post. Below are all the state codes and their locations. For easy accessibility, the table below shows all Abia State zip codes alongside the locations.
| | |
| --- | --- |
| Zip Codes | Location |
| 440001 | GPO |
| 440002 | Old Umuahia |
| 440003 | Umuahia |
| 440004 | Ameke Ibeku |
| 440005 | Ekenobizo |
| 440006 | Ariam |
| 440007 | Obolo |
| 440008 | Okpuala Ngwa |
| 440009 | Ubakala |
| 440010 | Olokoro |
| 440012 | Afugiri |
| 440014 | Oloko |
| 440015 | Okaniuga |
| 440021 | Item |
| 441002 | Ovim |
| 441008 | Uzuakoli |
| 441010 | Alayi |
| 441011 | Bende |
| 441012 | Igbere |
| 441013 | Ozuitem |
| 442001 | Arochukwu |
| 442002 | Ozuabam |
| 442003 | Ihechiowa |
| 443001 | Abiriba |
| 443003 | Ohafia |
| 443004 | Ania |
| 443005 | Eluama |
| 443005 | Ohafia |
| 450001 | Aba |
| 450002 | Ngwa road |
| 450003 | Umungasi |
| 451001 | Nbawsi |
| 451002 | Omoba |
| 451003 | Owerrinta |
| 451004 | Umuosu |
| 452001 | Amapu Ntigha |
| 42001 | Imo River |
Note: Both postal code and zip code mean the same thing. While it is officially referred to as a postal code in Nigeria, it is called a zip code in the US.
A Brief History of Abia State
Located in the southeast geopolitical zone, Abia State is one of Nigeria's 36 States that constitute the Federal Republic of Nigeria. The capital of Abia State is Umuahia, but its major and largest commercial city is Aba. Abia State got its acronym from its four most populated regions: Aba, Bende, Isiukwuato, and Afikpo.
The State was carved out of the old Imo State on the 27th of August, 1991, during General Ibrahim Babangida's government. Abia State is an Igbo-speaking state, and the Igbo people make up 95% of the population. Abia State lies within latitudes 4 degrees 40' and 6 degrees 14'N and longitudes 7 degrees 10' and 8 degrees E. It occupies a land area of about 6,320 square kilometers with an estimated population of over 3,720,000, according to the 2006 census.
It is bordered to the north and northeast by Ebonyi and Enugu, Imo and Abia to the west, Cross River and Akwa Ibom to the east, and Rivers state to the south. Compared to other states in the southeast, Abia State is the second-largest, following Enugu State. Then, of the 36 states, Abia is the 32nd largest in landmass and 27th most populous.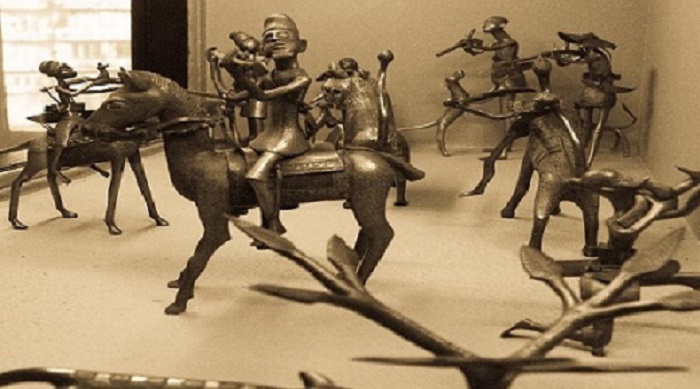 Abia State houses four universities: the state-owned Abia State University in Uturu (ABSU), the Federal-owned Michael Okpara University of Agriculture at Umudike, the private-owned Gregory University in Uturu, and Rhema University in Aba. Other higher institutions of learning in the state are Abia State University Law Campus Umudike in Umuahia, Abia State Polytechnic in Aba, Abia State University Teaching Hospital in Aba, and Abia State College of Education (Technical) Arochukwu.
Key Takeaways About Abia State
Who created Abia State?
Abia State was created by General Ibrahim Babangida
When Was Abia State Created?
Abia State was created on the 27th of August 1991 during General Ibrahim Babangida's administration.
What is the Population of Abia State?
According to the 2006 census, the population of Abia State is 3,720,000. The State is the 27th most populous and 32nd largest in area of the 36 States in Nigeria.
How Many Local Government Areas Are in Abia State?
There are 17 local government areas in Abia State. They include Ikwuano, Arochukwu, Aba North, Aba South, Ukwa East, Ukwa West,  Obingwa, Osisioma, Isiala Ngwa North, Isiala Ngwa South, Umuahia North, Umuahia South, Bende, Isiukwuato, Ohafia, Nneochi, and Ugwunagbo.
What is Abia State Known For?
Given its adequate seasonal rainfall, which results in fertile lands, Abia State is generally known for producing palm oil, potatoes, yams, maize, cashews, rice, plantains, cassava, and taro.