Leadership Nigeria Newspaper has unveiled some of highest paid Nigerian CEOs and the stories behind their rise to the top, based on reports, between 2009 and 2012. We've decided to share it here and we hope you'll find it inspiring and interesting, as the Newspaper puts it, being a successful and influential chief executive officer takes hard work, guts, sacrifice and a more-than-average knowledge of how the business environment works. Many who wish to be successful and influential wonder how others have achieved great things, thinking such feats are impossible in their bid to toe same path. Nigeria boasts a slew of successful CEOs in almost every sector – banking, oil and gas, sports, health and manufacturing. Here is the list of top 8 highest paid Nigerian CEO's and how much they earn
CEO, Stanbic IBTC, Sola David-Borha 
Annual Income: 117 million naira
As the managing director/CEO of StanbicIBTC Holdings Plc,David-Borha is one of the country's highly-rated bankers. She is the highest paid director in Nigeria's banking sector, with an annual remuneration of N177 million. When broken down, this becomes N484, 931 daily, including weekends when many have no reason to go to work.
David-Borha has patiently risen through the ranks to get to where she is today. She was, at different times, responsible for overseeing the corporate finance and corporate banking, projects and structure finance, as well as asset management and private banking departments. At a time, she bore the burden of supervising treasury and finance services department.
David-Borha also headed the correspondent banking relationships' department at Stanbic IBTC and served as a member of the executive committee. She was appointed to the bank's board in 1994 and has held other positions, including a spell as director of Stanbic IBTC Bank Plc, Stanbic Nominees Nigeria Limited and Stanbic IBTC Stockbrokers Limited. She was also appointed a member of the board of Financial Institutions Training Centre (FITC).  She did not miss serving as a member of the bank's board credit, board nominations and risk management committees.
Having passed through these stages before rising to the pinnacle, David- Borha can be said to have, indeed, paid her dues and can be said to have exhibited a great degree of competence, experience, long career plan and hard work to get to her present position.
CEO, Mobil Oil Nigeria Limited, Tunji Oyebanji
Annual income: 85 million naira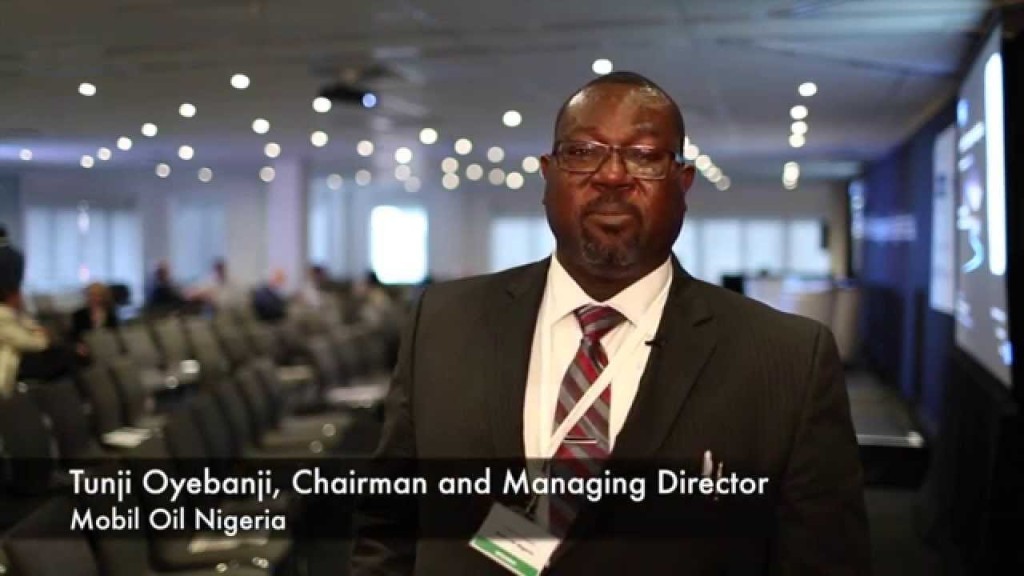 Mobil Oil Nigeria (MON) is one of Nigeria's major petroleum products marketing companies. As its chief executive officer, Oyebanji is on an annual remuneration of N85m. When broken down, this amounts to a daily pay of about N231, 956.
As chairman/CEO/managing director of MON, there is no doubt that Oyebanji's hard-work, commitment and dedication has been largely responsible for the turn-around which the company's fortune has experienced, making it stand tall among other competing oil corporates.
The company now operates more than 200 retail outlets spread across the 36 states of Nigeria and the Fedeeral Capital Territory; it owns three plants (in Apapa, Lagos State) where lubricants, petroleum jelly and insecticides are manufactured.
As at 2011, MON had an annual turn-over of N63.1bn, from N58.34bn in 2010. With a combined dividend per share of N5 and bonus issue of one for five shares, MON has, arguably, the industry's highest priced stock.
CEO, GTBank, Olusegun Agbaje
Annual Income: 77 million naira
The managing director/CEO of Guaranty Trust Bank (GTB), Olusegun J.K. Agbaje, is rated as one of the country's highest paid CEOs. His GTB prides itself as "the biggest and most profitable bank in Nigeria" and one of the biggest companies on the shores of West Africa. Agbaje co-founded the GTB in 1990 with Tayo Aderinokun who died in 2011. His annual take-home is a whopping N77m.
Before assuming the current position, Agbaje was the deputy managing director of the bank between August 2002 and April 20, 2011. He has also served as the divisional head of the bank's institutional banking division and also as acting MD of GTB (Ghana) Limited, from April 20, 2011.
Interestingly, Agbaje has served in a number of capacities before becoming the man at the helm of the bank's affairs. He was, at different points in his career; member, Assets and Liability Management Committee; member, Criticised Assets Committee; member, Board, Information Technology Strategy Committee and member, Board, Risk Management Committee.
On his way to the top, Agbaje also served as member, board, Human Resources and Nomination Committee; member, Management Risk Committee and member, Management Credit Committee.  Experience garnered from serving in these committees helped, in no small measure, in preparing him for the current position of CEO.
CEO, Oando Plc, Jubril Adewale Tinubu
Annual income: 69 million naira
According to recent financial reports, the second highest paid CEO in the oil sector is Wale Tinubu, with a total annual remuneration of N69m, an equivalent of N189, 041 per day.
Tinubu is the group chief executive of the company which has been hailed as Africa's leading indigenous energy solutions provider listed on the stock exchange in Nigeria and Johannesburg. Tinubu also has a record of long-time service, having served on the board of various blue-chip companies as chairman and director.
His outstanding performance has won him several awards, among which are; Africa's Business Leader of the Year awarded by the African Business Magazine and the Commonwealth Council on the basis of his contributions to the development of the African oil and gas sector in 2010. He won the same accolade in 2011, courtesy of the African Investor.
These accolades are proof that Tinubu's ascension to the pinnacle of the administrative ladder in Oando was no fluke but a function of his doggedness and hard-work. Tinubu also holds key positions in a number of major financial institutions.