Announced in July 2016 and subsequently released in September 2016, the Gionee M6 offers a fair amount of new and powerful features. Some of them include a 5.5-inch full HD AMOLED display with a resolution of 1080 x 1920 pixels, a dual SIM (Micro-SIM, dual stand-by), and a high-powered non-removable Li-Po 5000 mAh battery capacity.
When Gionee began its Marathon line of phones, the obvious thing was that there was a breath of fresh air in the phone market. By 2016, the fresh air only got better with the release of the Gionee M6, which came in many ways as a game-changer.
The phone is one that has beastly features and performance as its middle name. It is designed for people who need a phone that gives more than a regular phone could ever give.
Not only is it great as regards the security, but it also has excellent multimedia and impressive design. Even though it is quite similar to the Gionee M5, which came and literally trashed out almost all others in the market, it is in fact better. That is except in fact when it comes to the battery.
Let's take a better look at the phone with this review.
Build Quality and Design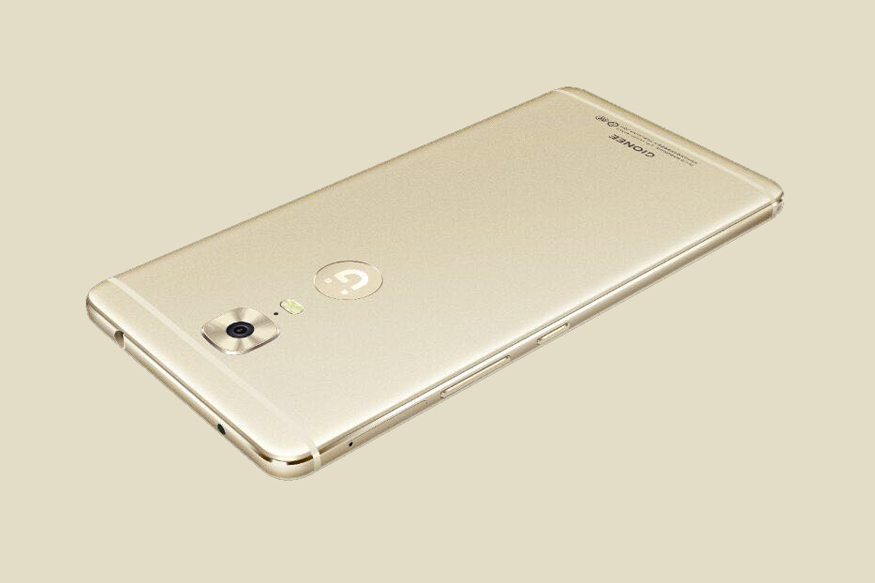 The Gionee M6 comes with a 5.5-inch FHD screen which doesn't only give you the best of display, but also a very generous and wide viewing angle which means that all details are clear and complete. In addition to coming with AMOLED display, the M6 Plus, on the other hand, comes with a massive 6 Inch screen.
Like the Techno Phantom 5, the phone has a metal cover which means that it will be very strong and durable.
Better than everything else, this phone is all about security and convenience. To this end, it is designed with a fingerprint sensor that is placed in front of the phone for ease of use and fast accessibility.
The fingerprint sensor can be used to serve as your Password and it keeps not only the phone locked but also your private files in such a way that one may find it hard to access them without the fingerprints.
Private Space 2.0 is another security feature that the phone comes with to have your files including video/ audio, call records, applications, pictures and SMS protected. All you have to do is have them encrypted and they will be well hidden. The strict security attached to the phone is because it has the business class as its main target.
The phone is a closed back piece, hence you may not be able to have the battery removed.
Having simple remote control on phones is something that is not very popular, but it is featured on this phone. Using the control, you will be able to turn on your TV, change channels, and increase or decrease the volume.
Split screen is another feature that the phone has. The feature allows you to do two things at the same time. For example, you can have your movie playing while you chat on Facebook, Skype, WhatsApp, Wechat, or Messenger.
For internet connectivity, the phone is 4G LTE enabled as such you will get amazing browsing speed.
Overall, whatever is said about the design and build of this phone will always end to the fact that it is one that is designed to stand out from the crowd of other phones.

Sound Quality
While I cannot say the audio quality is the most perfect there is out there, it is almost blameless.
Whether one is listening to music, watching movies, or receiving calls, the sound quality is appealing just as it comes with noise-cancelling technology.
The only problem you may get to have is if the audio quality of what you are listening to is really bad. For that, there is no miracle any speaker can do to you except of course to point out how bad the audio is.

Gionee M6 Camera Review
Just as most things are top notch with the phone, so also is the Camera. The rear camera of the Gionee M6 is 13MP while the frontal camera is 8MP.
Although in comparison to others it is great, in its class, it could have been better. This is because its front camera is only 8MP.
On the other hand, the M6 Plus which is the better of the two has a back camera of 16 MP and a front camera of 8MP. The back camera also has the face detection autofocus and dual-LED flash
The Marathon 6 generally captures good pictures and videos and it comes better than the Gionee M5. Still, it drags in the video type it records which is limited to 3gp.

Memory and storage
When it comes to the storage capacity, the phone is a very adventurous as it gives a storage space that when you combine the internal and external storage you will get better space than what some laptops offer.
The M6 comes with an internal space of 64 GB. If you want to have it expanded, the machine has a MicroSD card slot that supports up to 128GB MicroSD cards. The M6 Plus gives it even better with an internal storage of 128GB which is expandable to as much as 256GB with an external Micro SD card.
What this essentially means is that this phone will hardly cry out of space.
See Also: Tecno L8 Review, Specification and Price
Processor and Software
The phone is powered by the 1.8GHz octa-core Helio P10 processor while it comes with the Andriod 6 Marshmallow Operating system which runs based on the Amigo 3.5 design.
Joining together the processor and the massive RAM the system runs on, the obvious thing is that the phone is almost limitless.

Battery
The doom for many great phones is that they come with massive capabilities and yet batteries that run out as fast as they can. With the M6 featuring a 5000mAh battery and the M6 Plus 6020mAh, that problem is evidently more than halfway solved with this.
In fact, one of the things that come as the selling point of the M6 is the battery life which is longer than what others, even those with less feature give.
Even though it cannot be removed, there is hardly any reason to worry because the battery life is good.
Specifications of the Gionee M6
Screen Size: 5.5 inches and
Colours: Gold and Champagne.
Body: Metal
Memory: 3GB and 4 GB (M6 Plus)
Storage: 64GB and 128GB (M6 plus) Internal and Micro SD card of up to 256GB supported.
Operating System: Amigo 3.5 based on Android 6.0
Camera: 13 MP back and 8 MP front while the M6 Plus has 16 MP back and 8 MP front camera.
 Battery:  5000mAh and 6020mAhm Li-Ion for the M6 plus
Connectivity: 4G LTE
Pros
The phone has intelligent and rich features
It is one of the most secure Android phones in the market.
Has a promise of durability.
You can easily have your files encrypted so that not everyone can access them.
Cons
It is very expensive
Not the best camera considering its class.
Gionee M6 and M6 Plus Price In Nigeria
It is more than one year since the phone first hit the shelves of stores. Naturally, we should expect that the price should drop considerably most especially because many phones are being produced continuously by many competitors. Well, guess what, the Gionee M6 costs between 45,000 Naira while Gionee M6 Plus price is 58,000 Naira. Looking at all it comes with, it is a very good bargain.
Check the Price of the Gionee M6 on Jumia
Check the Price of the Gionee M6 Plus on Jumia
Verdict
With every phone that comes out after the first Marathon, what became the chorus has been whether Gionee would be able to meet or even beat the new product. Even though I don't want to start the chorus again, I will say for the last time that I doubt if Gionee will be able to beat the M6 and the M6 Plus.
Although it comes as expensive as it should, once you are able to pull the coins together and get either, you will land yourself one that is security-wise, multimedia-friendly, feature-rich, and generally complete.