Tecno Phantom 5 is an addition to the Tecno Mobile Phantom family. The phone has a lot of amazing features such as a a fingerprint sensor, 3GB of RAM, 5.5-inch full HD display, and Android 5.1 (Lollipop) among many others.
The Tecno Phantom 5 is a beast of a phone from a company that not too many years ago brought affordability to the Nigerian phone market. When it first stepped in as part of the Phantom phones, many of us expected something better than the previous versions, and we were not disappointed. As it came mostly complete in almost every way possible. It is for me, the miracle that actually began it all for Tecno as before this, the company had nothing serious for the competition.
Even though when it was first launched in 2015 the Tecno Phantom 5 cost over N115, 000, it has now gone a little lower after the launch of the Phantom 6.
Phantom 5 Prices in Nigeria – Where Can One Buy Tecno Phantom 5 In Nigeria?
Get it on Jumia Nigeria at the best price.
Let's get going with the review
Build quality and design
Sound quality
Camera
Memory and storage
Processor and Software
Battery
Quick Specs
Pros
Cons
Verdict
Price
Tecno Phantom 5 Build Quality and Design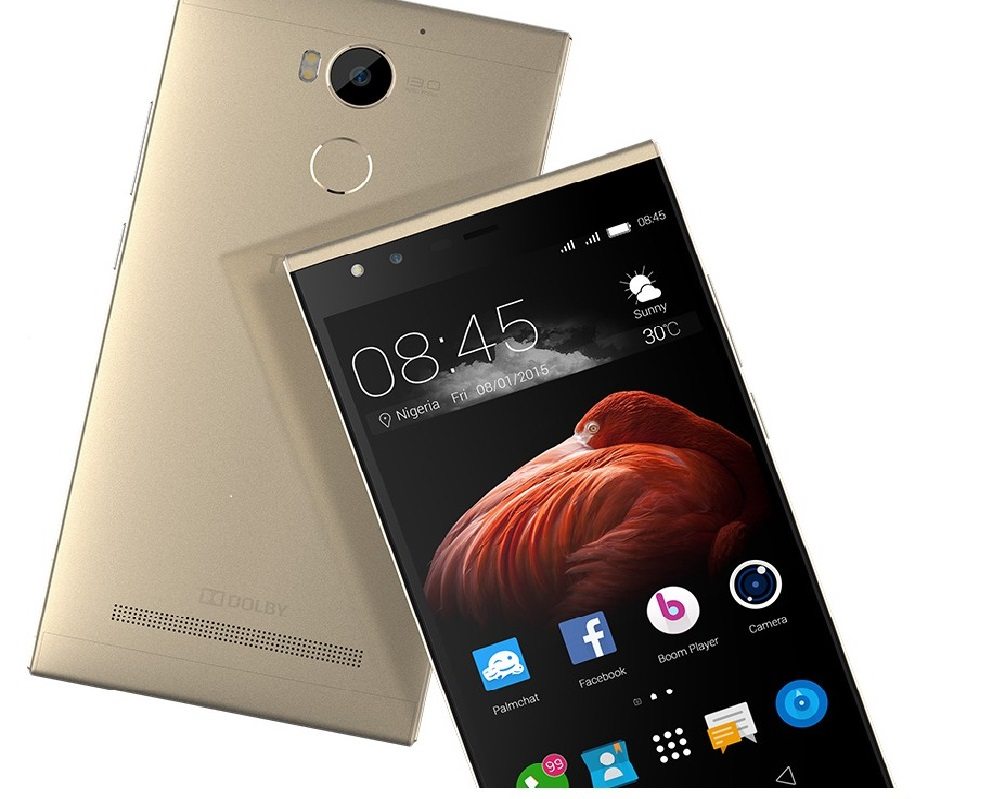 One thing above most others that this phone flaunts is a great quality which is enhanced by its metal case. Because of that, you will expect that it should come very heavy. Well, it doesn't. It is neither too light to make you not feel its presence nor is it too heavy to make it seem like you are carrying the world around.
So many people appreciate the Phantom Z which came before this, but I think the Phantom 5 is even better, just as it is slimmer and lighter.
The great quality is accompanied by a rather great design which stands it out from many others, in a way that when I first sighted it, I was sure it was something else and definitely not a Tecno phone.
With perfectly squared edges, the phone is designed with a Corning Gorilla Glass 3 screen that serves to keep it protected against scratching and breaking even when it falls. The Gorilla Glass is one of the best when it comes to durability. Also, because it comes with a back that cannot be removed, if it falls it will still remain intact.
The thing that defines the Phantom 5 away from others in the market is the security features it comes with. An example of this is the fingerprint identity sensor which is the first from the company. The feature adds an additional security to your phone better than just the password.  More so, it even gives you faster access to your phone while it keeps others off.
With the fingerprint sensor, you can set up to five prints that can get to unlock your phone.  The fingerprint sensor, which is the most standout feature of the phone is found at the back of the phone.
The buttons on the phone are easily accessible like almost every other phone from the company.
It is also designed with a dual Sim support, accepting a micro sim.

Sound Quality of Tecno Phantom 5
Before this, you could hardly find a phone that plays High Fidelity (Hi-Fi) audio. In fact, Hi-Fi on phones seemed like the end of the world. When it appeared on the phone, the guess of pundits was that being the first time the company was using that, there wouldn't be smoothness, or there may be some potholes in the Technology. To the disappointment of everyone, it turns out to be flawless.
More so, with Dolby stereo speakers of the phone and the Hi-Fi audio system, you easily get the best of audio without any distortion even when you get the sound shot high to the skies.

Camera
The Tecno Phantom 5 flaunts one of the best cameras there is on any phone. Even when others come with 8 MP front camera at their best, this comes with a back camera of 13MP and it delivers up to 4128 x 3096-pixel pictures.
What is more is that it also features a flashlight in case you are using in a low lighted place as well as HDR which serves to add better contrast to your picture when the light is too much or when there is too little light.
The front camera of the phone has 8 MP. Essentially, what many others have as the main phone camera (the back camera), is what this features on the front camera.
One more thing with the camera is that it has the ability to give you very good pictures whether there is light or it is in the dark, thanks to a feature it comes with, called the Visidom.
Tecno Phantom 5 Memory and Storage
1 GB and 2 GB RAM is what most other phones, even expensive ones come with. With the Phantom 5, what you get is a 3 GB monster that is not only fast but great with multitasking.
32 GB memory is what the phone comes with and it has a 64 GB Micro SSD micro slot. To put this into perspective, what you get is a whopping 96 GB space, which is more than the 90 GB laptops come with.
When you have a phone with such a capacity, and a RAM that even beats the 2GB you get with some laptops, you definitely know you are in for a good ride.

Tecno Phantom 5 Processor and Software
It has a 1.3GHz Octa Core processor which when you consider there is a 3GB RAM to the phone, you will expect a very fast and smooth performance. This should be able to run very well except if you decide to have both the 32GB and the extra 64GB storage filled.
The good news is there is hardly the possibility that you can have 96 GB space filled. As such, you can maintain the speed and flawlessness of the phone.
While the operating system it runs on is the Android 5.1 Lollipop, you can have it upgraded to the Android 6.0 (Marshmallow).
Finally, the phone supports 2G, 3G, and even 4G LTE networks.

Tecno Phantom 5 Battery
Even though Tecno got almost everything without any stain, the one place where it slipped for me is as regards the battery. A 3000 mAH battery capacity is not the best that could have come with this.
At the end of the day, I can't stop wondering how come the idea didn't come for Tecno to make a battery like what it has with the Tecno Phantom 6, which is the Hulk if you are looking at the battery life.
Nevertheless, in less than 3 hours, you can have the phone fully charged, and as a heavy user, you can have it drained in less than 7 hours. That being said, if you are having it run on a standby mode, the battery can last for up to 72 hours.
You may decide to run it in power saver, which ensures that your battery does not drain very fast even when you are watching videos, listening to music or playing games.

Quick Specifications of the Tecno Phantom 5
Screen Size:5 inches, 1080 x 1920 pixels
Screen Protection: Corning Gorilla Glass 3
Colours: Gold, Grey, Black
Body: Full Metal
Memory: 3GB
Storage: 32GB Internal and up to 64 GB microSD.
OS: Android 5.1 Lollipop
Camera: 13MP front and 8MP back.
Battery: 3030mAh
Pros
Top notch quality and design
One of the best phone camera you can get
It has very generous storage space and memory
Very fast, flawless, and efficient
Added security with
Good audio output
Cons
The battery life isn't the best for a phone that massive.
Some people may find it a little expensive even though we see it as a valuable purchase.
Verdict
Evidently, this is one of the very few phones that serves to meet you at almost every point. Whether you are looking for one that has massive storage space or one that is very fast and flawless, this should be your pick. Also, if you are looking for a phone that is strong and durable as well as nicely secure or one that will give you great camera experience whether it's a regular picture you are taking or a selfie, your bet is right.

See This: Glo Data Plan: Prices, Codes, Check Balance For Android, iOS, Windows, Modem – A 
Tecno Phantom 5 Prices in Nigeria and Availability
When the phone first came to Nigeria, the selling price was as high as N100, 000 Naira. However, at the moment the price of the Tecno Phantom 5 you can get it at between fifty-nine to a hundred thousand.
Together in the box of the Tecno Phantom 5, what you get is a pair of durable in-ear earphones, a charger and the phone itself.
Where To Buy Tecno Phantom 5 in Nigeria?
You can buy it online, pay on delivery and get it within 24hours. See The link below :
Jumia Nigeria for the best price.