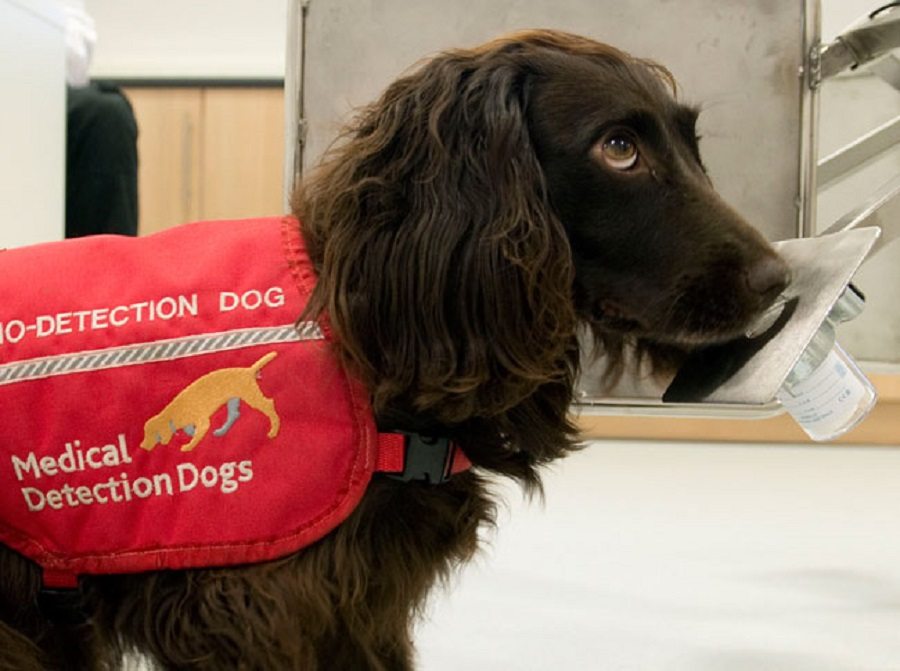 A new research has scientists working on the possibility of dogs being used to detect malaria in the future.
Distinctive chemicals found in the breath of people infected with malaria can be sniffed out by dogs with their sharp sense of smell and could save thousands by sniffing out the disease early on.
The researchers are hoping dogs will lead the way to non-invasive testing that can detect malaria and be used on large numbers of samples at a time.
The project, led by scientists from the London School of Hygiene and Tropical Medicine, has been awarded a £70,000 grant by The Bill and Melinda Gates Foundation to further the research.
See Also: Chemicals Found In Plastic Bottles Can Weaken Your Child's Teeth For Life
It is also being supported by the University of Durham, the Medical Research Council (MRC) in Gambia and UK charity Medical Detection Dogs.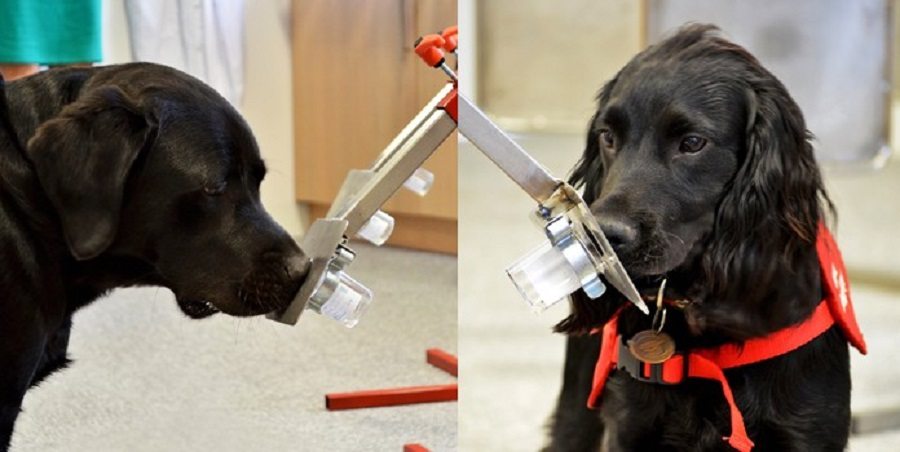 Current tests require finger-prick blood collection and laboratory screening but, in contrast, dogs are portable and rapid.
Dogs and their acute sense of smell can already track down drugs, pursue suspects, find dead bodies and malaria could soon be added to that list.
James Logan, senior lecturer in Medical Entomology at the London School who alongside his team will be conducting the research said in a blog post that Dog detectives do not require a laboratory, but rather are portable, inexpensive, and could rapidly screen many individuals.
The research, currently in its very early stages, will collect urine and sweat samples from 400 Gambian children, including a proportion known to have malaria. The children will be asked to wear nylon socks for 24 hours, which will be used together with skin swabs to provide the sweat samples, according to the London School of Hygiene & Tropical Medicine.
The dogs will then be trained to distinguish between positive and negative samples using odor clues.
Also Read: Nigeria Accounts For 25% Of Africa's Neglected Tropical Disease Burden-WHO
The Bill and Melinda Gates Foundation formed by the Microsoft founder and his wife in 2000 – has focused much effort in finding a cure for malaria and is now funding the ground-breaking research.
Last year there were 214 million malaria cases and an estimated 438,000 deaths.