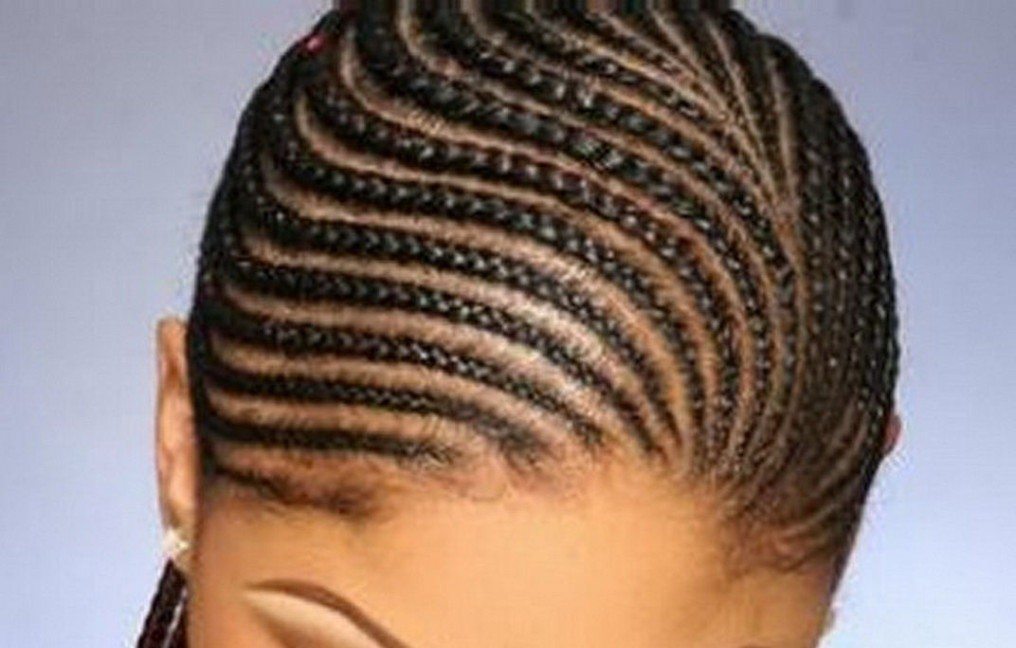 Modern Artistic Protective hairstyles have become the secret to success for many women celebrities recently, men are also not left out of it. What are protective styles, One might ask? These are braided, twisted, or pulled-back styles that shield the ends of your hair from elements that cause breakage. A good example is the Cornrow hairstyles which come in all shapes, styles and sizes giving you that sensational scene-stealing, natural look. These kind of braids are very popular among young people in Africa. They can be formal or casual depending on how the person wants it.
This hairdo originated from Africa and was taken to America by slaves from different parts of Africa. Braids are versatile because of the variability of options available to the user hairstyle. They can be washed lightly and left  for weeks at a time, a good preference for those looking for a bit of style preservation. It can also be ideal for an elegant red carpet look. Celebrities that includes the likes of David Beckham, Alicia Keys, Carmelo Anthony have also worn it on their crowning glory and got raving reviews from fashion experts
Tips for Choosing the Styles for Women Cornrow
If you've seen any good African dance before, then you have probably noticed a common hairstyle among the dancers especially the women. If you are deliberating what hairstyle that is, then you should know that what you are saw was the Cornrow braid styles for women. Cornrow Hairstyles are very popular among Africans. Having this kind of hairstyle requires some skilled hair plaiting and because of its attractiveness it is now impossible to find hairdressers that do the work.
If you want this kind of hair, you should go to saloons nearby. Find a stylist who can plait very well. There are three types of braids that you can choose from depending on what type of occasion you will be attending. Circular braids are the best if you want to use it as everyday hairstyle. The braids are tinny, this style requires a trained professional since it is not easy to do.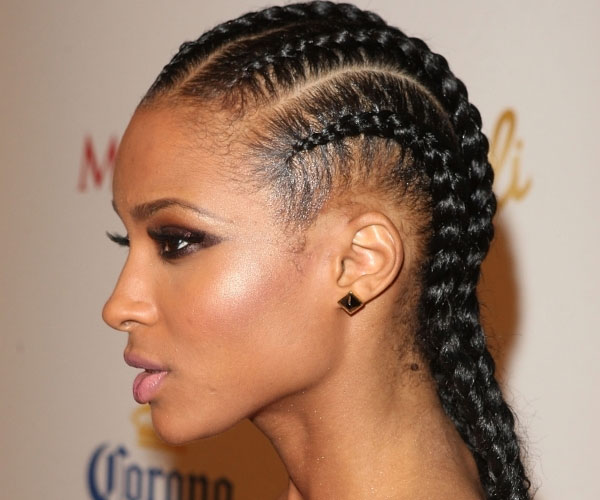 If you are a going for a semi-formal or informal party and want a braided hairstyle, then you can choose the right hand back. The braids are medium in size and the thickness can be tied in a ponytail at the end, it is an elegant type of cornrow that is perfect for many types of occasions.
The last but not the least is the formal braids Goddess. If you watch movies about Greek gods and goddesses, you'll see those kind of hairstyles in such movies. The braids are thick and can run around the head in different styles to make it more visible, this style is perfect for parties and official events
When choosing the style you want for that hair, whether it is long or short style, if you want it to last a long time, then you must know how to take care of it. Make sure you wash all the dirts and also make sure dust does not accumulate in the strands. Apart from the use of shampoo, also cover it with a cloth before going to bed. This will help you avoid losing the braids and damaging the style.When  leaving the house, you can add a little hair gel to hold it together.
More Tips
If you intend to get this kind of hairstyle, be prepared to sit for a long time. You need a skilled designer to do the work. It is worth paying for a stylist who knows what they are doing. If you want the hair last longer, you need to cover your head before you go to bed with some clothes. This will prevent damage to the pigtails.
www.youtube.com/watch?v=46QRJ4KSJBo
This cornrow hairstyle was made with criss cross pattern on dark hair strands that looks awesome