Chinua Achebe (Full Name: Albert Chinụalụmọgụ Achebe, born November 16, 1930) was a Nigerian novelist, poet, and critic best known for his works, especially his first novel, Things fall Apart. 
Achebe is the pioneer of African fiction, whose literary works recorded Nigeria's challenges and chequered history. He was internationally acclaimed for his novels, which redefine African literature. His writings- stories, poems, novels, memoirs, and essays are deeply rooted in Nigerian culture and western values. His first novel, Things Fall Apart, was one of the widely-read books in the 20th century.
Biography and Profile Summary of Chinua Achebe
Full name: Albert Chinụalụmọgụ Achebe
Date of birth: November 16, 1930
Died: 21 March 2013 (Aged: 82 years)
Place of birth: Ogidi, Idemili North, Anambra State
Home Town: Ogidi, Idemili North L.G.A, Anambra State
Education: St Philips' Central School Akpakaogwe Ogidi, Anambra state, University of Ibadan
Occupation: Author, Teacher, Broadcaster
Best work: Things Fall Apart
Net worth: $5 million (estimated)
Relationship: Married (1961 – 2013)
Spouse: Christiana Chinwe Okoli (m. 1961 – 2013)
Children: Nwando Achebe, Chinelo Achebe, Ikechuwkwu Achebe, Chidi Chike Achebe
He was Raised by an Evangelist and Church Women Leader
Born Albert Chinụalụmọgụ Achebe on November 16, 1930, Chinua Achebe was a renowned novelist, essayist, and poet. His father, Isaiah Okafor Achebe, was a teacher and evangelist. His mother, Janet Anaenechi Iloegbunam, was the daughter of a blacksmith from Awka and a church women leader and vegetable farmer. Chinua was born in Saint Simon's Church, Nneobi, which was close to the Ogidi village. He spent his early childhood in Ogidi, a village in Anambra, Southeastern part of Nigeria.
His parents were torn between traditional culture and Christianity, but they got converted to the Protestant Church Mission Society in Nigeria in due course. While Isaiah stopped being an ardent follower of Odinani, the religious and cultural beliefs of his forefathers, he held the traditional values in high esteem. The influential poet was christened Chinụalụmọgụ, which means "God is fighting on my behalf." Isaiah introduced his family to European Christianity, which played a considerable role in Chinua's life.
He had Five siblings: Frank Okwuofu, Zenobia Uzoma John Chukwuemeka, Ifeanyichukwu, and Grace. But not much is known about the lives and profession of his siblings, although Zinobia Uzoma was a certified teacher and presided over many women organizations.
On the birth of the youngest child in the family, the Achebe family moved to their hometown, Ogidi, which is present-day Anambra. With storytelling being part of the Igbo culture and community, Chinua enjoyed many stories from his mum and sister, Zenobia. As a knowledge enthusiast, he learned a lot from the collages hung on the walls in their home and books, including Shakespeare, A Midsummer Night's Dream, and Pilgrim's Progress. Chinua was often seen attending traditional events such as masquerade ceremonies, which he recreated in his stories.
Chinua Achebe was an Exceptional Student
While studying at St Philips' Central School Akpakaogwe Ogidi, Anambra State, starting from 1936, Chinua Achebe performed excellently and was promoted to a higher class when the school chaplain noticed how brilliant he is. He soon gained recognition as the student with the best reading skills and handwriting. As a regular Sunday school attendee, Chinua was quite committed to spiritual matters, which he found a way to merge in his stories.
An altercation between the catechist and apostates in one of the Sunday school classes was adapted as a scene in Things Fall Apart. As an intellectual, the renowned author in 1942 enrolled in Nekede Central School, Owerri Imo state, and came out top of his class in his college entrance examinations.
For his secondary education, he attended Government College Umuahia, where he performed exceptionally well, earning a scholarship to study medicine at the University of Ibadan. He developed an interest in writing in his first year in school, which made him change his course of study to English literature, religious studies, and history.
His decision to opt for the course was inspired by reading Mister Johnson by Joyce Cary. He was displeased at the wrongful representation of Nigerians in the book. The switch from medicine to the English language cost him his scholarship and some additional benefits. To make up for the loss, Chinua was granted bursary, and his elder brother, Augustine, who was a civil servant, contributed immensely towards his schooling.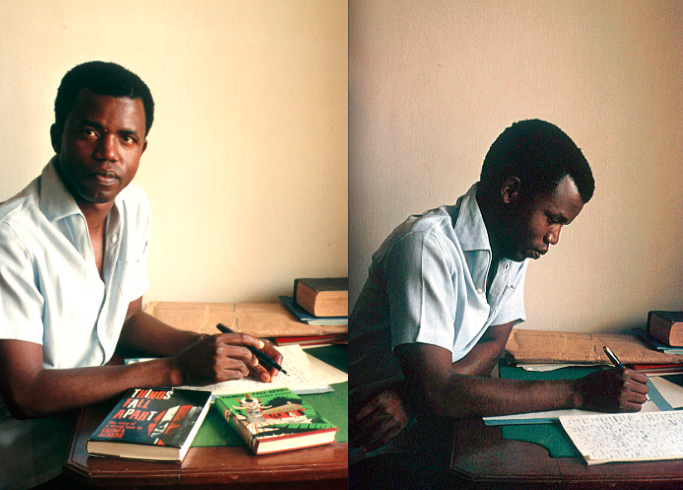 The Start of Achebe's Literary Career
Chinua Achebe made his debut as an author in 1950 when he wrote a piece for the university magazine, University Herald. The article "The Polar undergraduate" incorporated irony and humor to explore students' life in school. Following this, he wrote essays and letters concerning philosophy and freedom in academia. Some of these literary works were printed in The Bug, another campus magazine. The following two years saw him serving as an editor for the University Herald.
"In a Village Church," his first short story, was published the same year. The story focuses on life as an Igbo person trying to navigate through Christianity. While studying at the university, he wrote other short stories such as "The Old Order in Conflict with the New" (1952) and "Dead Men's Path" (1953). The latter story centers on tradition and modernity, the differences between them, and how to understand both. A professor's visit to his university made him delve into the study of traditional African histories and Christian history.
He also Delved into Teaching and Broadcasting.
In 1953, Chinua bagged a second-class degree. Quite disappointed with his result, he was unsure of what the future holds for him. While he meditated on various career paths, his friend encouraged him to take up an English teaching role at the Merchants of Light school. His experience at the institution was recreated in Things Fall Apart. As a teacher, he instilled the habit of reading in his students and devised a means of getting tabloids and newspapers for them to read.
He taught for about 4 months before getting a job at the Nigerian Broadcasting Service (NBS) in Lagos. The self-acclaimed writer worked at the Talks department in NBS, writing scripts for speech presentations. Working in that section broadened his knowledge of the English language. And also, residing in Lagos was impactful as this helped him describe the city in his book, No Longer at Ease. Before he wrote his novel, there's been no book written in English except for the likes of Palm-Wine Drinkard written by Amos Tutuola and People of the City by Cyprian Ekwensi. This served as a motivation for him to create his own style.
During Queen Elizabeth II's visit to Nigeria in 1956, colonialism and politics were the main problems of Nigeria at the time. Chinua maximized this opportunity and included these issues in his novel. That same year, he was delegated to travel overseas to improve his technical production skills and writing; this allowed him to get expert help and advice on his book.
His First Published Book Things Fall Apart Became Internationally Acclaimed
Chinua Achebe took the writing sphere by storm with his first novel titled Things Fall Apart. It was published in 1958 with about 2,000 hardcopies made available. Soon enough, the book received numerous positive reviews from several publishing companies and novelists like Angus Wilson, Nadine Gardiner, The Observer, Time and Tide, and Black Orpheus. The book became a best-seller, selling over 10 million copies in 45 languages. Set in the late 19th century, Things Fall Apart focuses on the protagonist, Okonkwo, who rose from poverty to wealth, becoming a wealthy farmer and Igbo village ruler.
Unfortunately, his life was thrown into pandemonium by British colonial rule. Due to frustration, he killed an African working for the British. Being guilt-ridden and frustrated, he committed suicide. Though Chinua faced many criticisms for his book, his popularity grew, influencing many African writers and the West. Little wonder, he's regarded as a literary beacon.
Other Books from Chinua Achebe Apart from Things Fall Apart
Following the massive success of his first literary work, Chinua Achebe went ahead to produce other works that complimented his first work. Thus, Things Fall Apart isn't his only successful work.
No Longer at Ease (1960)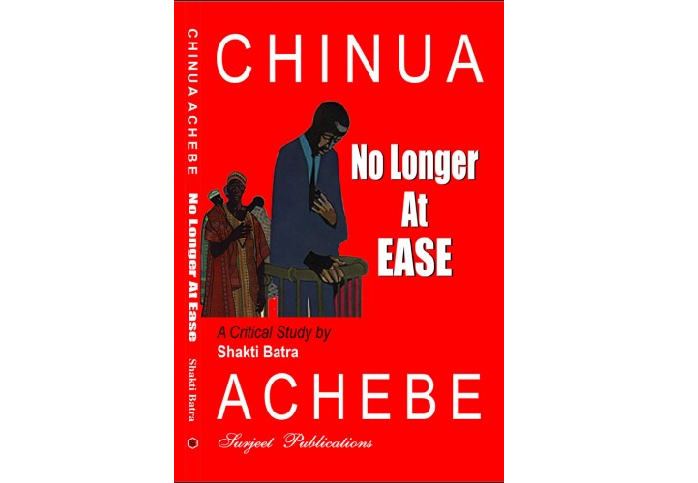 His second novel, No Longer at Ease, was published in 1960. It tells the story of Obi, the grandson of Okonkwo in Things Fall Apart, who got embroiled in shady deals in Lagos. Faced with problems specific to the Nigerian youths, Obi was torn between traditional values, family, job, and society. No longer at ease did well like its predecessor, Things Fall Apart, which placed Chinua Achebe as one of the best African writers. The novel received many accolades as many stated that it depicts life in Lagos in the 60s. However, some reviewers opined that Achebe didn't flesh out his characters. Regardless of this, No longer at Ease was warmly received by many across the world.
Arrow of God (1964)
Published in 1964, his third book, the Arrow of God, explores the Igbo culture and Christianity. Set in the early 20th century, the book narrates the story of Ezeulu, a Chief Priest of Ulu, who sent his son, Oduche, to learn the ways of the British so he can help his community. Instead, Oduche rebuffed his father's instructions and developed an interest in colonialism, attacking the Igbo culture and religion.
A Man of The People (1970)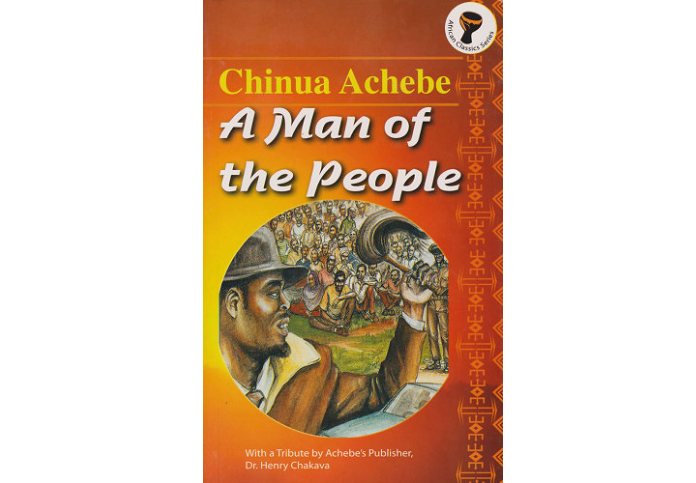 The fourth novel, A Man of the People, predicted the military coup, making the Nigerian military government presume Chinua Achebe had foreknowledge of the first military coup. However, he blatantly denied it, even though his life was threatened. Hence, he fled with his family (his wife and four children) to Britain. Achebe returned home after the civil war in 1970. Chinua Achebe stayed for two years before going back overseas to assume roles at the University of Massachusetts and the University of Connecticut.
Beware Soul Brother and Girls at War (1979)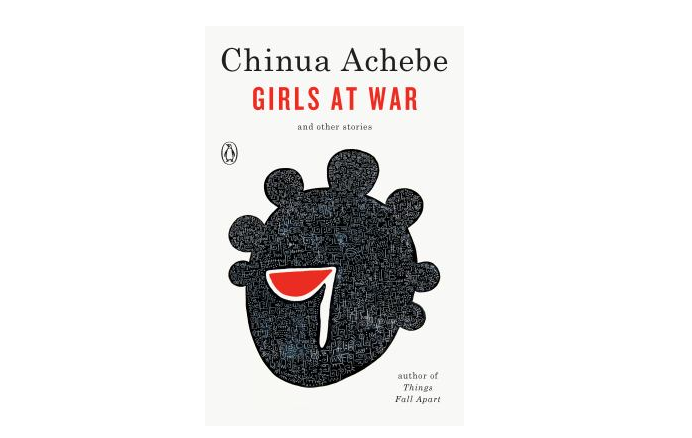 In 1979, he returned to Nigeria to take up a lecturing job at the University of Nigeria. Most of his writings during this period were centered around the civil war. Some of them include Beware Soul Brother, which clinched the Commonwealth Poetry Prize, and Girls at War. Due to the emotional trauma of the civil war, he took a break from writing. He was seen attending events, delivering speeches, and working on his next novel.
Anthills of the Savannah (1987)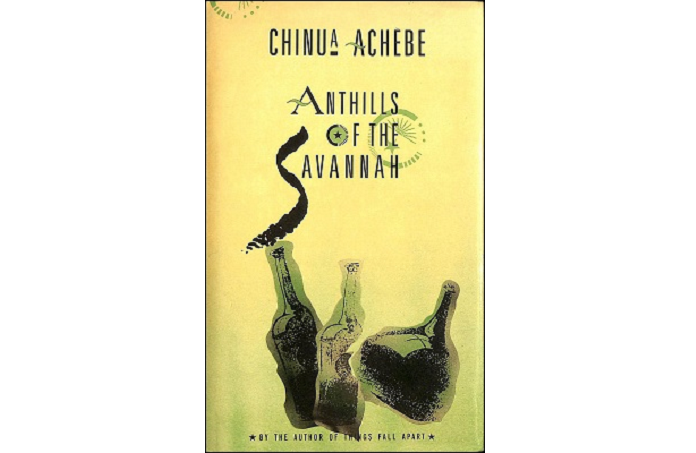 In 1987, he published his fifth novel, Anthills of the Savannah, which focuses on the military coup. Everyone admired the novel; even the Financial Times applauded the modern styles depicted in it. Unfortunately, the acclaim was short-lived as he suffered a car crash, which made him lose his limbs.
Though he received the best treatment overseas, Chinua Achebe used a wheelchair throughout his life. He soon took up a professorship job at Bard College in Hudson River Valley as a professor of Languages and Literature, a position which he held for the next 15 years of his life. Due to his lecturing job, he spent the remaining years of his life overseas.
Home and Exile (2000)
In 2000, he published a semi biography collection, Home and Exile, which details his thoughts on life abroad and Native American literature.
There Was a Country: A Personal History of Biafra (2012)
Chinua Achebe published There Was a Country: A Personal History of Biafra in 2012. This was his last literary work before his demise on March 21, 2013.
Summary List of Chinua Achebe's Works
Novels
Things Fall Apart (1958)
No Longer at Ease (1960)
Arrow of God (1964)
A Man of the People (1966)
Anthills of the Savannah (1987)
Children's Books
Chike and the River (1966)
How the Leopard Got His Claws (with John Iroaganachi) (1972)
The Flute (1975) The Drum (1978)
Short Stories
In a Village Church (1951)
The Old Order in Conflict with the New (1952)
Marriage Is a Private Affair (1952)
Dead Men's Path (1953)
The Sacrificial Egg and Other Stories (1953)
Civil Peace (1971)
Girls at War and Other Stories (including "Vengeful Creditor") (1973)
African Short Stories (editor, with C. L. Innes) (1985)
The Heinemann Book of Contemporary African Short Stories (editor, with C. L. Innes) (1992)
The Voter
Poetry
Beware, Soul-Brother, and Other Poems (1971)
Don't Let Him Die: An Anthology of Memorial Poems for Christopher Okigbo (editor, with
Dubem Okafor) (1978)
Another Africa (with Robert Lyons) (1998)
Collected Poems (2004)
Refugee Mother and Child
Vultures
Essays, Criticism, Non-fiction and Political Commentaries
The Novelist as Teacher (1965) – also in Hopes and Impediments
An Image of Africa: Racism in Conrad's "Heart of Darkness" (1975) – also in Hopes and Impediments
Morning Yet on Creation Day (1975)
The Trouble With Nigeria (1984)
Hopes and Impediments (1988)
Home and Exile (2000)
The Education of a British-Protected Child (2009)
There Was A Country: A Personal History of Biafra (October 11, 2012)
Africa's Tarnished Name (February 22, 2018)
His Awards and Literary Recognitions
Chinua Achebe earned lots of awards and recognition for his works. He bagged numerous awards and over 30 honorary doctorates, including an honorary doctorate from the University of Stirling. Some of these awards include –
Rockefeller Fellowship
Fellowship for Creative Artists
Lotus Prize for Afro-Asian Writer
Nigerian National Merit Award.
In addition, he won the Man Booker International Prize for Anthills of Savannah.
Chinua Achebe's Death
Having lived a fulfilled life, he passed on on the 21st March 2013 at 82 in Boston, Massachusetts. Chinua Achebe achieved a lot in the course of his lifetime. He's indeed a writer of unparalleled importance. The groundbreaking novelist made a revolutionary change in the writing sphere and the country at large.