When a woman understands how to run a home, she is close to understanding the problems of running a business and a country. Nigeria is blessed with courageous women who can not be ignored in the economic, political and social growth of the country. These women have steered the course of history in a usually male-dominated environment. They have made a distinct impact with their selfless works, and their ambitions have brought them national and international recognition. They are the most influential women in Nigeria – here they are in alphabetical order. See Also: Meet The Latest 15 Most Beautiful Girls In Nigeria – 2000 Till Date
1. Agbani Derego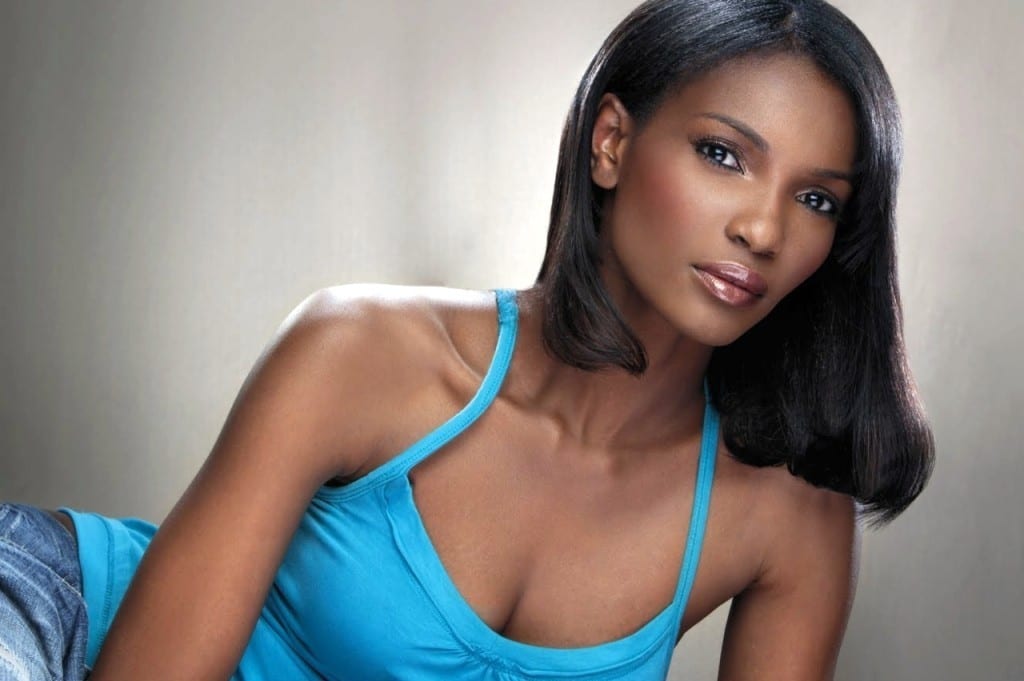 Agbani Darego is the first native Sub-Saharan African to win Miss World. The Rivers State born Nigerian has since her reign engaged in a lot of social activities relating to her field. She was a judge at Miss England 2002, Mr. Scotland 2002, Elite Model Look Nigeria 2012/2014 and also Miss World 2014. In 2010, she launched a style and fashion reality show Stylogenic on Nigerian television, and three years later announced her denim range, AD by Agbani Darego. Most upcoming African models have been inspired by the works of Agbani; she has served as the advert model of Gentle Touch hair brand and the face of Arik Air.
2. Chimamanda Ngozi Adichie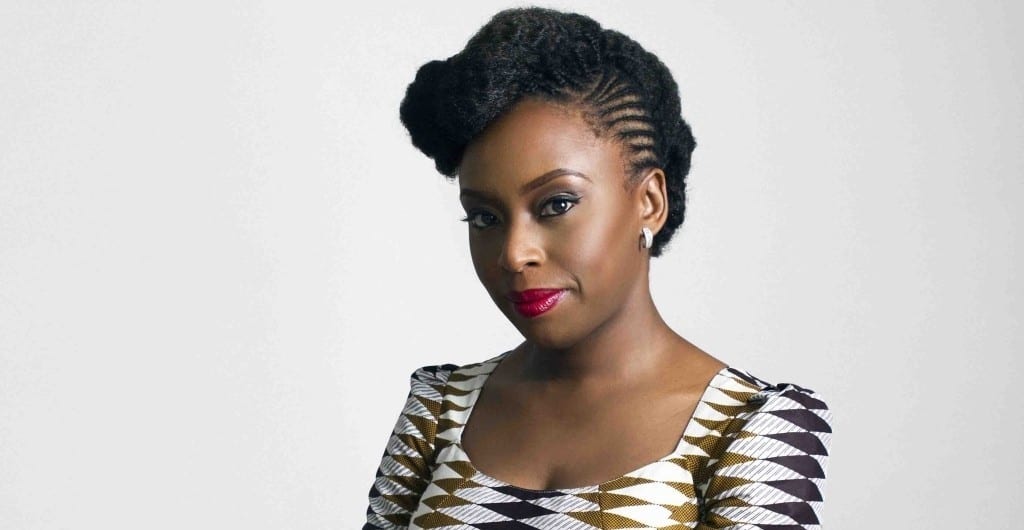 Nigerian novelist, nonfiction writer and activist, Chimamanda Ngozi Adichie is known as "the most prominent" of a procession of critically acclaimed young anglophone authors in Nigeria. From being sampled by Beyonce, to giving insightful talks, to having huge motion pictures made out of her novels, to writing thought-provoking articles, Chimamanda constantly redefines the notions of what and who an author should be.
3. Folake Coker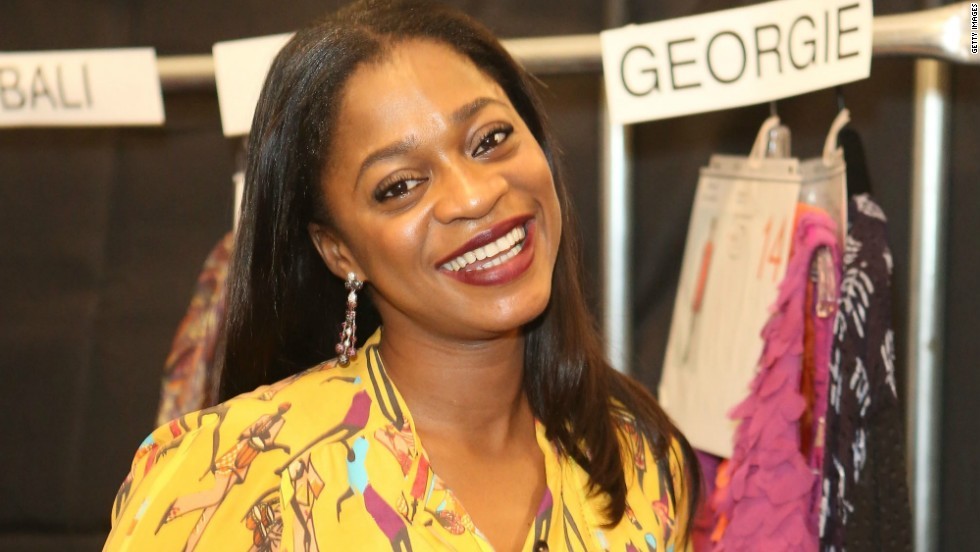 Folake Folarin-Coker is a fashion designer and creative director of Tiffany Amber. Folake launched her label in the late 90s. Tiffany Amber has helped to re-modify the way women see themselves with regards to fashion and style. Her timeless, feminine and floaty pieces are considered fashion must-haves. In 2013, Folake received an Enterprise Award at the 2013 Women, Inspiration and Enterprise Symposium. She also made the Forbes Power women list.
4. Funmi Iyanda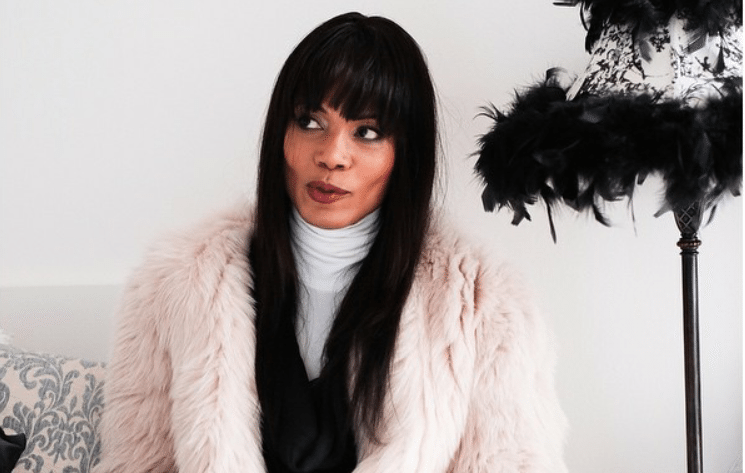 Olufunmilola Aduke Iyanda is an award-winning broadcaster, journalist, columnist and blogger. She produced and hosted Nigeria's popular talk show New Dawn with Funmi, which aired on national network for over eight years. She was once named one of Forbes 20 Youngest Powerful Women in Africa. Funmi is also a social commentator; her passion and focus into making a mark in her generation is admirable.
5. Florence Ita Giwa
Florence Ita Giwa was elected Senator for the Cross River South constituency of Cross River State on the All People's Party (APP) platform. After leaving the senate in 2003, she joined the People's Democratic Party, and became President Olusegun Obasanjo's Special Adviser on National Assembly Matters. "Mma Bakassi" as she's fondly called has been very vocal and passionate about advocating for a better life for the people of Bakassi in Cross Rivers State.
6. Funke Akindele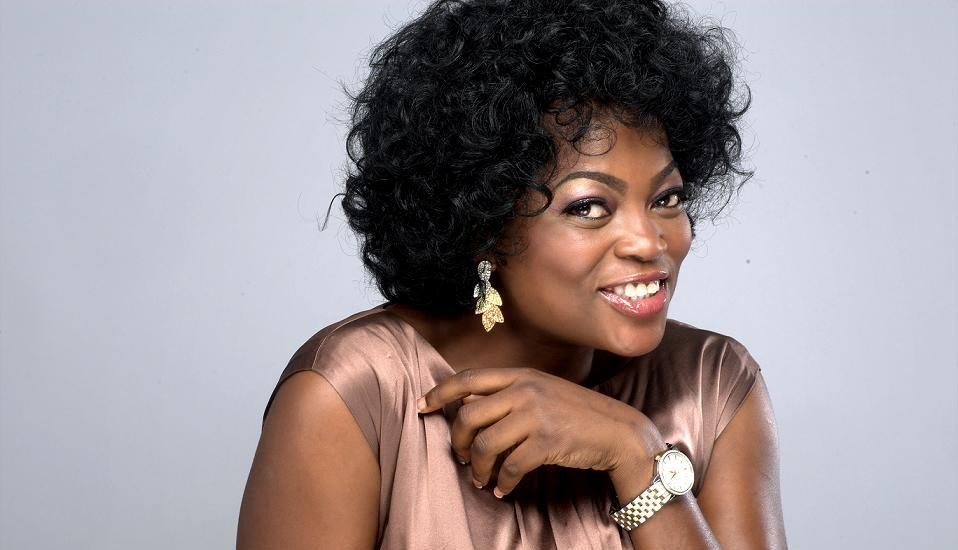 The"I Need To Know" Starlet Bisi, has grown to a bigz girlz. Funke Akindele has done several Nollywood movies that are unforgettable, including her self-produced movie with the Character title Jennifer. Funke worked in television before switching to cinema, she studied Mass Communication in Ogun State Polytechnic, and later bagged a law degree from the University of Lagos. In 2009, she won the Africa Movie Academy Award for Best Actress in a Leading Role, and in 2015, starred in Tchidi Chikere's "Compound Fool". Check This Out: 10 Things You Should Know About Funke Akindele
7. Genevieve Nnaji
Genevieve Nnaji is one Nigerian actress and singer that every one identifies with. She has an impeccable diction, super acting skills, and has banked several millions from brand endorsements. Genevieve has won several awards nationally and internationally and she won't seize to be a role model to most young women in the country. She is also the CEO of St. Genevieve clothing label. Check This Out: Top 10 Most Beautiful Nollywood Single Mothers
8. Helen Paul
Helen Paul, popularly known as Tatafo is a co-presenter on Africa Magic's JARA. Helen started as a comedian and singer before venturing into acting and presentation. Her style is quirky and spontaneous, and her petite stature and voice range makes her sound hilariously like a child. Her presence in JARA, coupled with her compatibility with her co-host, Uti Nwachukwu, makes the show a delight to watch.
9. Ireti Doyle

Ever young, baby-faced Ireti Doyle has been in the Nollywood screens for over a decade. Married to producer Patrick Doyle, the beautiful Tinsel actress also works at Silver Bird with her husband among other colleagues. She manages to maintain her home and children and still has time to be exceptionally amazing in her career. In 2013, she was nominated for Best Actress in a leading role at the Best of Nollywood Awards.
10. Joke Silva
Veteran actress and director Joke Silva is an award-winning Nigerian actress, with a successful and influential career which has spanned well over three decades. Joke is a talented writer, director, producer and performer. She is renowned for the memorable roles she has played both off and on-screen. Her well structured criticisms and motherly grooming has helped contestants of the MTN West African Project Fame to do better than they imagined. Joke's award-winning career is rivaled by few and respected by many.
11. Kafayat Shafau-Ameh (Kaffy)
Guinness World Record Breaker, Kaffy, has something to teach every Nigerian talent – passion and consistence is the key to a successful career. Despite discouragement from family and friends about the then seemingly un-lucrative nature of her passion, Kaffy proved beyond reasonable doubt that dance is as back-breaking as it is bank breaking. Kaffy is the official dance instructor of MTN West African Project Fame Academy. She also owns a professional dance school in Lagos. Kaffy is happily married with two kids and still dances in shape, she is an inspiration to young people not to give up on their dreams.
12. Kate Henshaw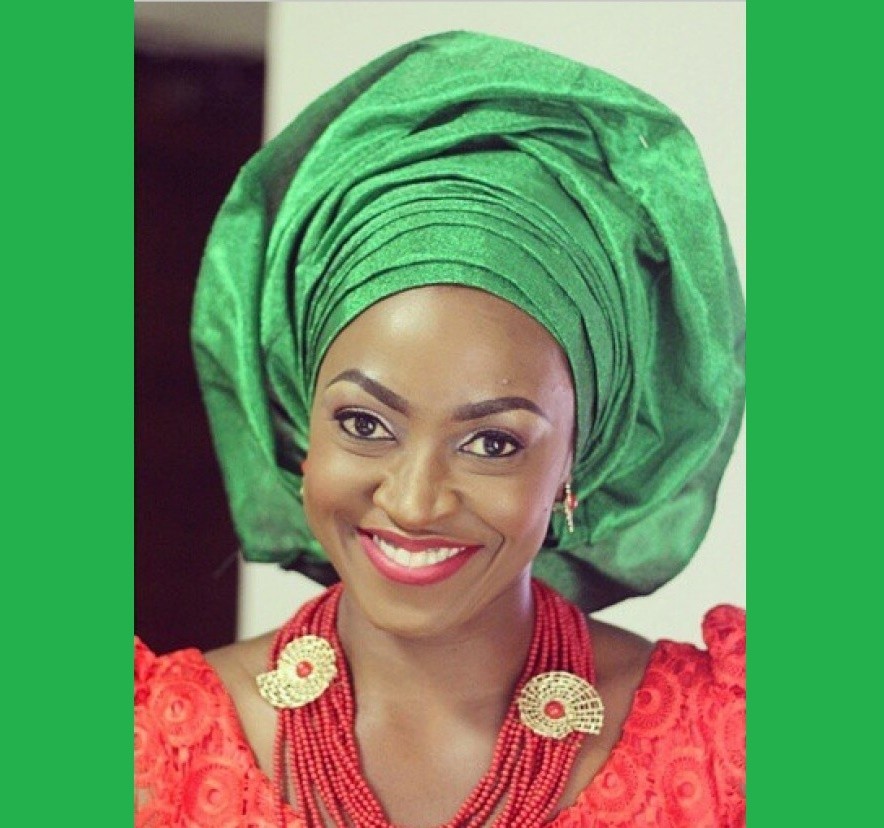 One of the leading lights in Nollywood, Kate Henshaw, has through hard work and talent, stayed at the top of her game. With a career spanning over 20 years, she is a brand ambassador for Onga and Samsung and has continued to re-invent herself and her brand. She recently made her first foray into politics. Although it turned out unsuccessful, Kate's acting career still rocks.
13. Linda Ikeji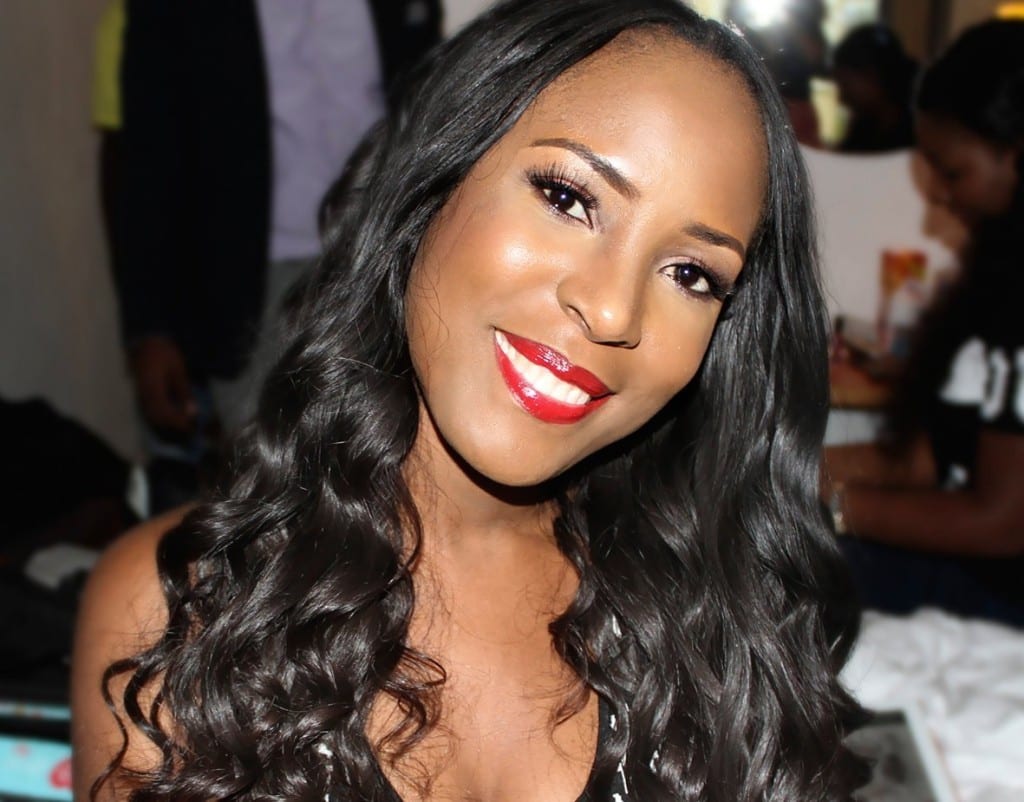 Most popular blogger in Nigeria, Linda Ikeji is best known for her controversial publications. After graduating from University of Lagos where she studied English Language, Linda started blogging in 2006. Her blog which started out as a gossip column has become one of the most celebrated blogs in Africa and the one stop portal for information, entertainment and gossip. Her use of technology to carve a niche for herself and create an innovative platform has made her a source of inspiration to many young bloggers.
14. Mosunmola Abudu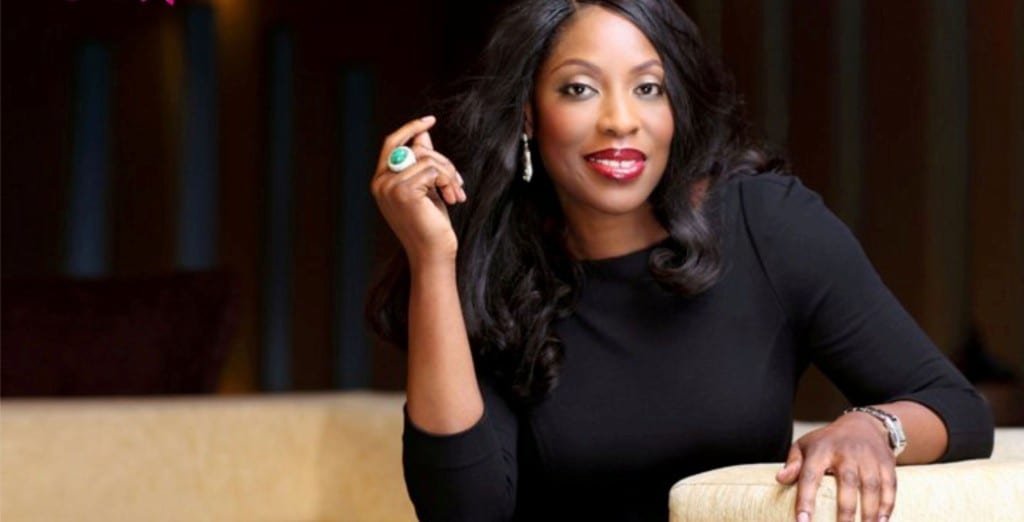 Mosunmola Abudu popularly known as Mo Abudu, is the founder of Ebony Life Television and Inspire Africa Foundation. She's also the host of 'Moments with Mo.' As a TV producer, media personality, human resources management consultant, and entrepreneur, Mo is the poster child for those who keep evolving for the better. She is also the creator and executive producer of "The Debaters", and has been described by Forbes as "Africa's Most Successful Woman".
15. Nike Adeyemi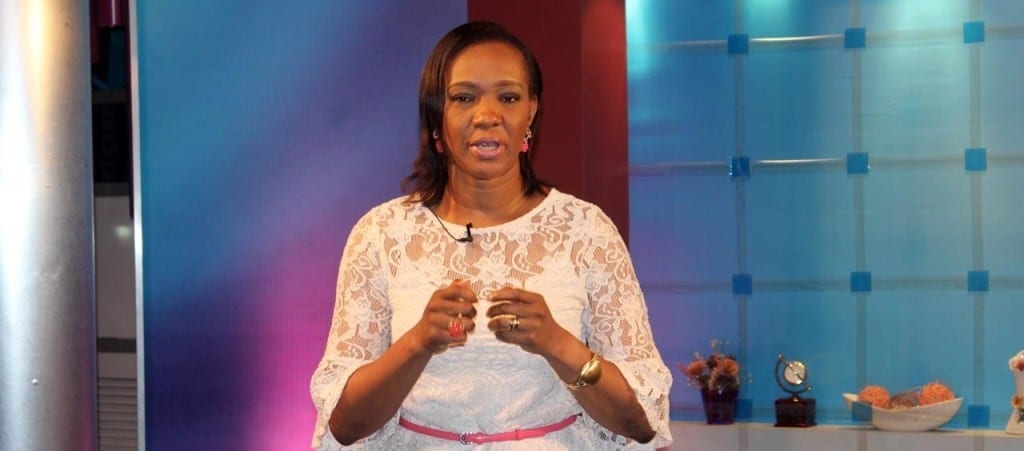 Wife of Pastor Sam Adeyemi, Co-Pastor of Daystar Christian Centre and Founder of Real Woman Foundation, Pastor Nike is at the forefront of reformation of dysfunctional families, with the belief that right parenting and godly values shape children into exceptional Leaders.
16. Ndidi Nwuneli
Ndidi is an advocate for social and economic change, she is the founder and managing partner of LEAP Africa, a leadership training and coaching organization which is committed to empowering, inspiring and equipping a new regime of leaders in Africa. She is also the director of Sahel Capital Partners, a leading advisory firm focused on the agrobusiness and manufacturing sectors, and the co-founder of AACE Foods, an agro-processing company. Through her work with Sahel and AACE, Ndidi has also enhanced agricultural practice in Nigeria.
17. Ngozi Okonjo-Iweala
Renowned Nigerian economist, and two-term Finance Minister of Nigeria, Ngozi Okonjo-Iweala, is one Nigerian women that for a period was on daily national news. She was one of the managing directors of World Bank, she also held the position of Foreign Minister of Nigeria in 2006. During the 2012 subsidy removal riot, Okonjo Iweala was in the cross fire as Nigerians lashed out at her more than they did even the president, for taking a decision that affected the mobility of the nation. You Might Like This: Okonjo Iweala VS Soludo Over The Missing Trillions
18. Nse Ikpe-Etim
Beautiful, talented and immensely creative Nse, is an award-winning actress and winner of the 2014 Africa Magic Viewer's Choice Awards for playing character title role "Nse" in Journey to Self. Her style is distinct, bold and confident, and she is one face Nigerians love to see in Nollywood movies.
19. Oby Ezekwesili
Oby Ezekwesili is as fiery as she is intelligent. A major voice in the Bring Back Our Girls campaign, Oby shows strength of character, vision and decisive leadership. She is a trained accountant, a co-founder of Transparency International and is serving as one of the pioneer directors of the global anti-corruption body based in Berlin, Germany. She also served as Federal Minister of Solid Minerals and then as Federal Minister of Education during the second-term of former president Olusegun Obasanjo.
20. Oluchi Onweagba-Orlandi
The success story of Oluchi, Nigeria's first super-model, is one that inspires millions of people. After winning the Face of Africa Competition in 1998, she took to the world stage of modeling and fashion and made it big. Currently, Oluchi is the host of Africa's Next Top Model, her humble beginnings and current success in her modelling career is a stimulating story of passion, focus and hard work.
21. Omotoke Makinwa-Aiyida
Most talked about Nigerian OAP, Toke Makinwa, started on radio, and is now a TV host. She is known for her very popular vlog series and shows no signs of slowing down. Toke has shown incredible skill and determination in forging a successful media career. Despite the marital unfaithfulness on her husband's part, Toke still manages to keep her head up, and focus on what is important – her career.
22. Omotola Jalade Ekeinde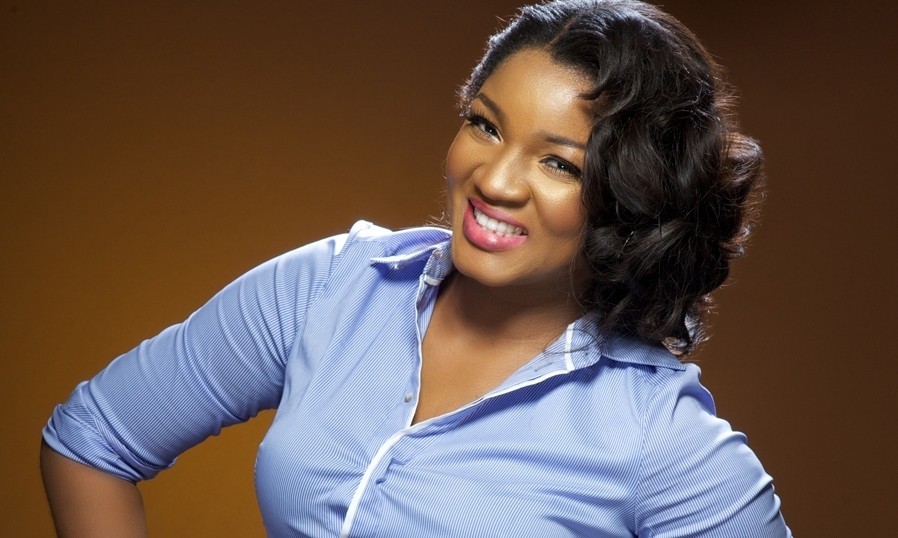 Actress, singer, activist and philanthropist, Omo Sexy is as admired as she is influential. Since her Nollywood film debut in 1995, the leading actress has appeared in over 300 movies, selling millions of video copies. She is classy, sassy, daring and knows how to build a relevant brand. In 2013, she was honoured in Time Magazine's list of the 100 most influential people in the world alongside Michelle Obama, Beyonce and Kate Middleton. See Also: Omotola VS Genevieve – Who Is Nigeria's All Round Finest? (Facts & Figures)
23. Patience Goodluck Jonathan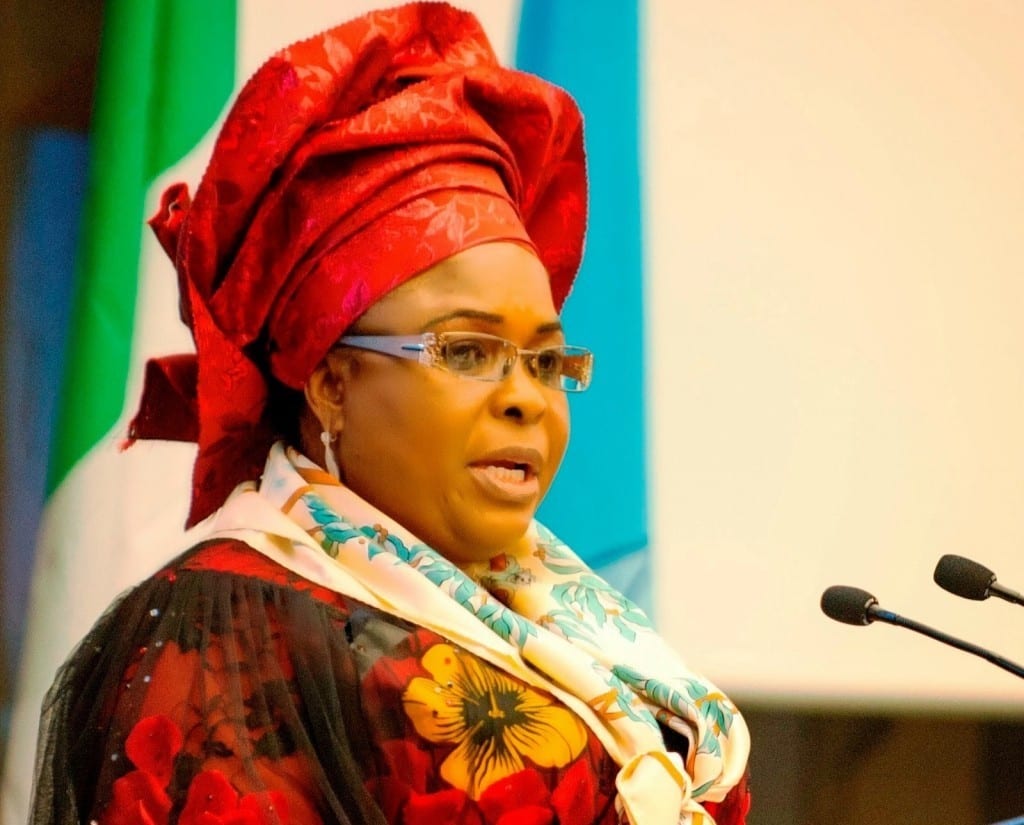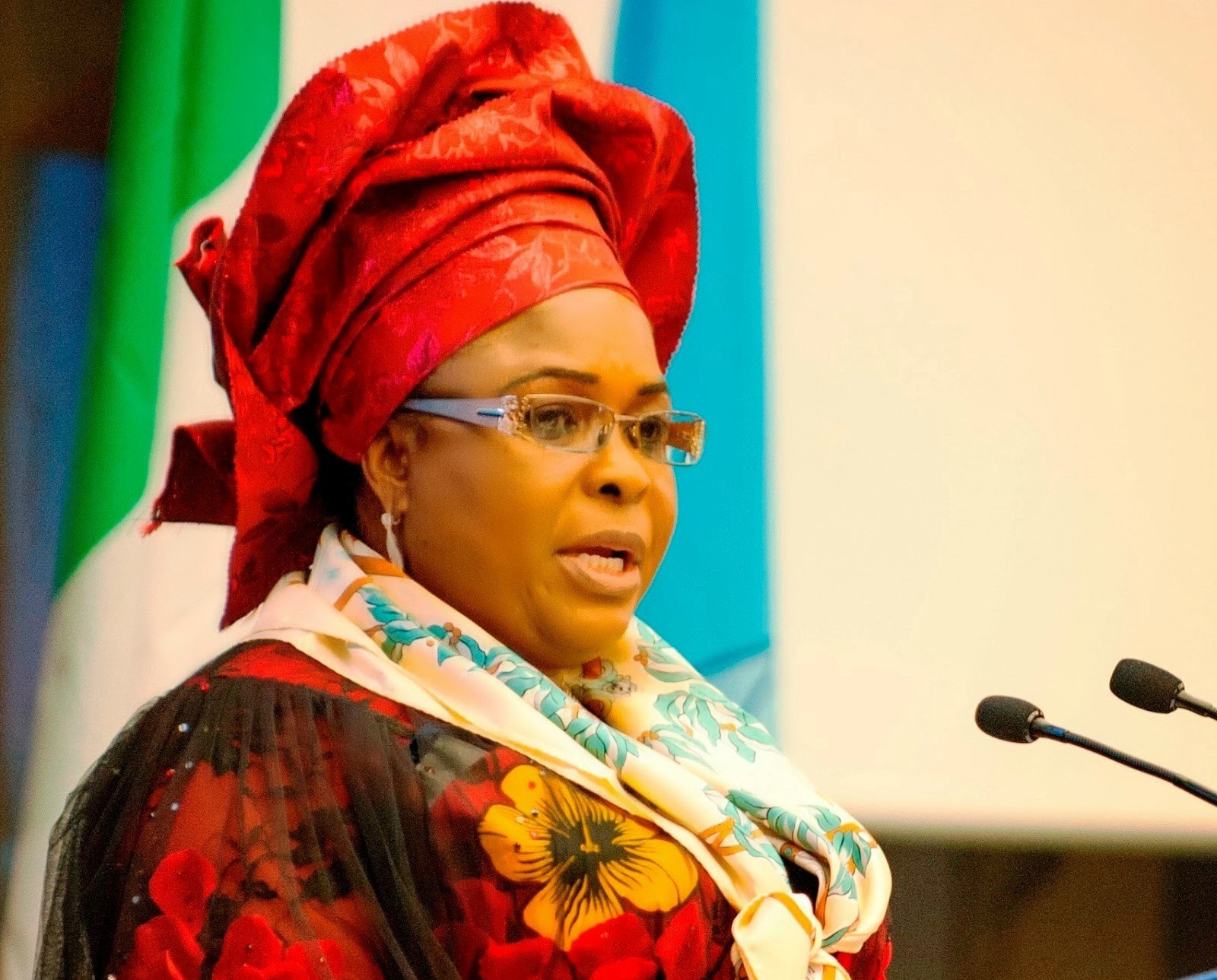 Wife of the former President of Nigeria, Patience Faka Jonathan, before her office as the first Lady of Nigeria, has served as a permanent secretary in Bayelsa State. Through her philanthropic work, political pragmatism and viral speeches, her husband has gained recognition locally, nationally and internationally. Patience received the International Humanitarian Award New York, USA, in 2008 for her role in the global fight against HIV/AIDS. She also is the founder of A-Aruere Reachout Foundation (AARF), which is aimed at improving the status and earning capacity of Nigerian women and youths.
24. Tara Fela-Durotoye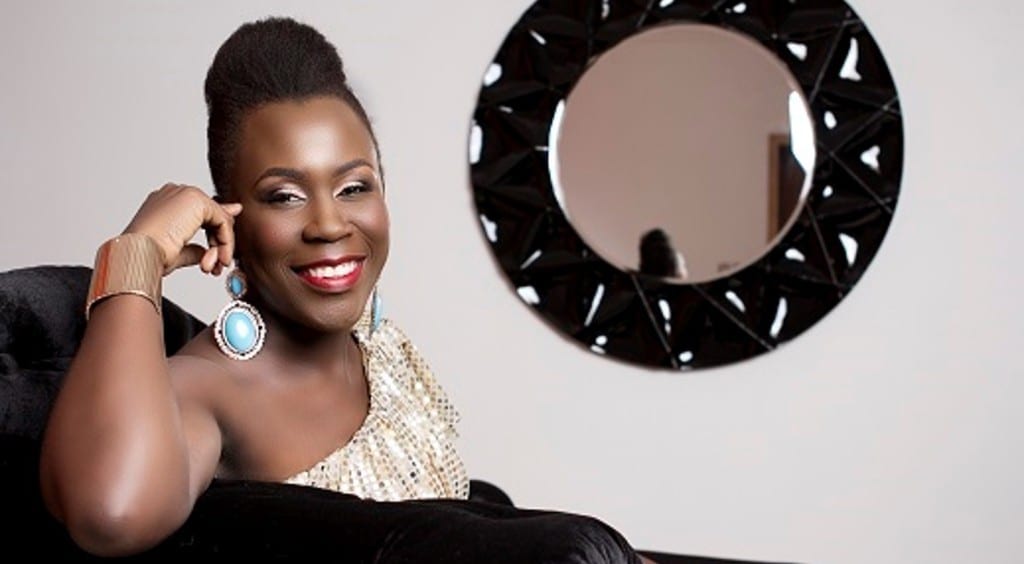 Tara is a lawyer, a pioneer in the bridal makeup profession in Nigeria, and wife of popular public speaker – Fela Durotoye. The founder of House of Tara International, and creator of the Tara Orekelewa Beauty range, was awarded the Africa SMME Award and the Entrepreneur award in South Africa and in 2013, Forbes listed her as one of the 20 Young Power Women In Africa. She is a graduate of the prestigious Stanford SEED Transformation Program and this has aided her work as a mentor to many Nigerian women.
25. Uche Pedro
Last but not the least is Uche Pedro. She was named as one of the '30 Most Promising Young Entrepreneurs In Africa in 2014′ by Forbes. She is the Managing Director of BellaNaija and Creative Director of BellaNaija.com. Under Uche's outstanding leadership BellaNaija.com, the premier lifestyle, entertainment and fashion website in Afirca, has established a loyal following, with over 1 million unique visitors and 9 million page views each month. Uche and the other women mentioned on this list, are doing a good job in Nigeria and has in their own way impacted positively to both the younger and older generation. Read Also: 10 Cutest Nigerian Celebrities And Their Families Other Nigerian women (from history) who deserve a worthy mention Kudirat Abiola, Lady Kofo Ademola, Toyin Adewale Queen Amina of Zaria, Mrs. Grace Alele Williams, Diana Wiwa, Christina Anyanwu, Bolanle Awe, Lola Ayorinde, Buchi Emecheta, Dr. Bene Madunagu, Flora Nwapa, Chief Bisi Ogunleye, Dr. Elizabeth Dupe Ojo, Mrs. Bisoye Tejuosho, Madam Tinunbu, Hajara Usman,  Rebecca Ikpe, Major General Aderonke Kale, Funmilayo Ransome-Kuti.