The richest man in Benue State is Terry Waya. Other people who make up the list of the richest people in Benue State are David Mark, Innocent (2face) Idibia, Dr. Paul Eneche, Ogenyi Onazi, Gabriel Torwua Suswam, Samuel Otom, Sen. George Akume, Athanasius Kyausu, and Mike Mku.
Benue State is one of the North Central states in Nigeria. It is one of the richest states in Nigeria, nicknamed the Food Basket of the Nation. Benue is rich in both agricultural and human resources, which is why it is home to some of the richest people in Nigeria. Enjoy the following facts about the richest men in Benue State
Terry Waya is the Richest Man in Benue State
1. Terry Waya
Full Name: Terry Waya
Net Worth: $865 Million
Age: 62 years old
LGA: Vandeikya Local Government
Major Sources of Income: Real estate, Hospitality, Telecommunications
Terry Waya is a London-based Nigerian businessman from Benue state. Terry is a Tiv man from Vandeikya Local Government, and he is presently the richest man in Benue state. His business cuts across real estate, hospitality, and telecommunications.
Terry Waya grew up in Kaduna state, where he began his business career as well. He later relocated to Abuja, where he became successful following a business relationship he had with soldiers. Today, he is said to have businesses running within and outside Nigeria. He played a key role in the construction of the famous Banana Island in Lagos State, South-Western Nigeria. The artificial island covers 1,630,000 square meters of land divided into 536 plots.
Also known as Mr Versace, Terry is a socialite known for his flair for expensive and luxury lifestyles and his love for the international brand Versace. One of the major events that brought him to the limelight was when he threw a fun fair bash in the United Kingdom to celebrate his 40th birthday with over 10 Nigerian governors in attendance in 2001.
His name further rose to the limelight when his son Kiddwaya, participated in the Big Brother Naija reality show. Waya is also very close to politicians such as Chief Dele Momodu, Senator Dino Melaye, Adams Oshiomole, and the rest;  While there are no details of businesses contributing to his net worth, he has some properties as well as high-valued assets and is considered a billionaire in dollars.
2. David Mark
Full Name: David Alechenu Bonaventure Mark
Net Worth: $200 Million
Age: 75 years old
LGA: Otukpo Local Government
Major Sources of Income: Politics, Real estate, Oil & Gas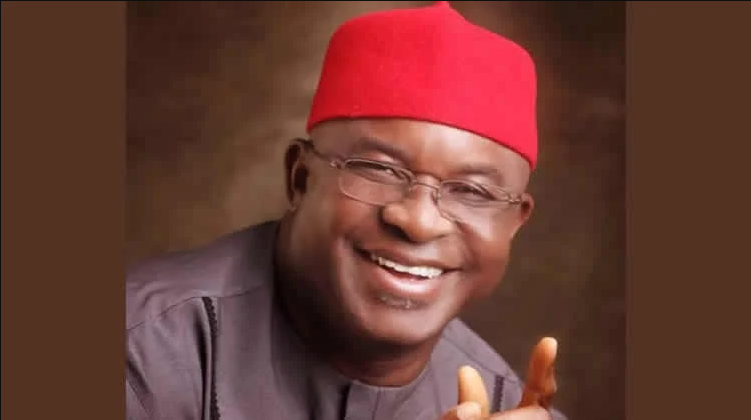 David Mark is not just one of the richest people in Benue state but also one of the wealthiest politicians and one of the all-time richest senators in Nigeria – a list that includes the likes of Bukola Saraki, Dino Melaye, and Oluremi Tinubu. David Mark started his career in the Nigerian military, where he served in various capacities, including as a military administrator of Niger State and as a member of the Armed Forces ruling council. he, however, retired from the military in 1999 as Brigadier General and joined politics.
David Mark joined the Nigerian Senate in 1999, and he served as the Senate president for eight years (2007-2015). He was also a member of the National Assembly from 1999-2019, representing Benue South Senatorial District. He is believed t have accumulated much of his wealth from his political career, particularly from his annual salary of about  N8,694,848 for eight years as a senate president.
David Mark was linked to at least eight registered offshore shell companies while serving in the Senate.  These companies are Sikera Overseas S.A., Colsan Enterprises Limited, Goldwin Transworld Limited, Hartland Estates Limited, Marlin Holdings Limited, Medley Holdings Limited, Quetta Properties Limited, and Centenary Holdings Limited.
While it is still unclear what kind of business he conducted with these companies, it is believed that they contributed immensely to his financial growth
3. Innocent Idibia
Full Name: Innocent Ujah Idibia
Net Worth: $20 Million
Age: 48 years old
LGA: Okpokwu local government area
Major Sources of Income: Music, Real Estate, Endorsements
Innocent Idibia started his music career during his University days, where he earned money performing in nearly every show and party inside the school and the Enugu metropolis. He also earned additional income from composing and singing jingles at the Enugu State Broadcasting Services (ESBS) GB fan club.
However, he dropped out of the University and formed the Plantashun Boiz band with the likes of Faze (Chibuzor Orji) and Blackface (Ahmedu Augustine). Before their separation in 2004, the trio released two music albums that sold out, earning them a meaningful financial increase.
2Baba made additional income from his 2004 song "African Queen," which garnered over 10 million views on YouTube. The song has been used as the second track in different movies, with one of the most popular ones being 'Phat Girlz, 'released internationally.
With about seven hit albums, 2Baba also generates income from his record label Hypertek Digital and from Real estate. He generates additional income from book sales, concerts, and endorsement deals with company brands like Guinness, where he was reportedly paid a whopping N20 million Naira
4. Dr. Paul Eneche
Full Name: Pastor Paul Idoko Enenche
Net Worth: $20 Million
Age: 48 years old
LGA: Otukpo Local Government Area
Major Sources of Income: Dunamis International Gospel Centre
Dr. Paul Eneche is a Medical Doctor, Christian author, preacher, Minister, Televangelist, and Educationist. He is the founder and Senior Pastor of Dunamis International Gospel Centre worldwide, with headquarters in Abuja, Federal Capital Territory, Nigeria. A ministry having hundreds of thousands of worshippers across the world.
Dunamis International Gospel Centre's network of churches is located in over twenty states in Nigeria and also in a number of other countries, including the United Kingdom and Liberia. The Idoma native may not be the richest man in Benue state, but he is certainly one of the richest people in his community. He is also one of the richest people from the Idoma community, joining the likes of David Mark and Innocent Idibia.
Eneche started Dunamis International Gospel on November 10, 1996, and its first church service was held at Abuja Centre for Arts and Culture. After two weeks, he moved the church moved to Abuja Sheraton Hotel, and six months after, in June 1997, the church moved to its permanent site and has since exponentially increased with branches all over the world.
Dunamis Gospel International Centre has the biggest church auditorium in Nigeria yet, Glory Dome, with 100,000 seat capacity. Eneche is also the founder and owner of Dunamis School of Ministry, Destiny College and Destiny Academy, and Destiny Publications. Today, he has lots of luxuries enough to complement his wealth.
5. Ogenyi Onazi
Full Name: Gabriel Torwua Suswam
Net Worth: $6 Million
Age: 30 years old
LGA: Ado Local Government
Major Sources of Income: Football, Endorsements
Ogenyi Onazi, a professional footballer, has brought pride to Benue State through his achievements on the international stage. Onazi is a talented midfielder and has represented Nigeria in major tournaments, including the FIFA World Cup. Currently, Onazi plays as a central midfielder for Hong Kong Premier League club Kitchee
Onazi started his football career in the city of Jos, where he was born, and caught the attention of football lovers with his skill. He later moved to Lagos State, where he joined My People before signing with NPFL side El Kanemi Warriors. He spent just a season with the Warriors in the NPFL before Europe came beckoning.
Thanks to his many active years as a football player, Onazi has not only gained immense financial growth but has also made some significant achievements for himself and his state: He was part of Nigeria's national team that won the 2013 Africa Cup of Nation in South Africa and was awarded the national honors of MON – Member of the Order of the Niger.
The midfielder Ogenyi Onazi's current transfer value is between €0.2M and €0.3M. His net worth of $6 million is primarily derived from his football career, lucrative contracts with clubs, and endorsement deals.
6. Gabriel Torwua Suswam
full Name: Gabriel Torwua Suswam
Net Worth: $5 Million
Age: 58 years old
LGA: Logo Local Government Area
Major Sources of Income: Politics
Gabriel Suswam is a famous Nigerian politician and former governor of Benue State. He is a Senator of the 9th National Assembly of the Federal Republic of Nigeria. Suswam's net worth is estimated at $5 million, which enlists him among the most famous billionaires in Benue state.
Suswam began his political career in 1999 –  five years after launching his own law firm. He first ran for office in the House of Representatives for the Katsina-Ala/Ukum/Logo Federal Constituency and was elected. During his tenure in office, he held other key positions within the Senate: He was Chairman of the House Services Committee, Chairman of the House Committee on FCT, Chairman of the House Committee on Appropriation, and Chairman of the House Committee on Power.
Suswam became the Governor of Benue State in 2007, and he held office for eight years until 2015, when he lost a senatorial seat to an opposition party. Although he is not directly involved in the current political activities of the state. Among other private businesses he is engaged in, Suswam makes meaningful income from his life pension as an ex-governor. This, of course, include his annual allowances, medical treatments, houses, and cars, all running in millions of Naira.
7. Samuel Ortom
Full Name: Samuel Ioraer Ortom
Net Worth: $5 Million
Age: 62 years old
LGA: Kwande LGA
Major Sources of Income: Politics, Oracle Business
The former Benue state governor  Samuel Ortom is one of Benue's richest politicians and business moguls.  Orthom was a Minister of State Trade and Investments in Nigeria during the presidency of Goodluck Jonathan. He became governor of Benue state in 2015 and served for two terms of four years until his tenure ended on 29 May 2023.
With a background in business and politics, Ortom was commended for implementing policies and programs that contributed to the financial growth of his state, particularly in the areas of agriculture, education, security, and infrastructure. Aside from earning handsomely from his various political positions, Samuel Orthom is also well-known for his business acumen, including farming. He is the CEO of the popular Oracle Business Limited.
Ortom's business conglomerate has now expanded to Oracle Feeds Ltd, Oracle Farms Ltd, Oracle Media Ltd, Goshen Water (Ltd), Oracle Plastic Ltd, Oracle Super Sack Ltd, and Tongi New Construction, with Stephen Amase as a front. The company plans to diversify to other businesses, including oil in the future. if achieved, this can only mean more financial growth for the former governor.
Otom owns Goshen Water which produces bottled and sachet water. It's Oracle Farms Limited handles mechanized farming and animal husbandry. Oracle Business Limited acquired the moribund Benue State Government's Plastics company and is into plastic materials production. He grows his net worth through his involvement in the various lucrative businesses in the state.
8. Sen. George Akume
Full Name: George Akume
Net Worth: $5 Million
Age: 69 years old
LGA: Wannune Tarka LGA
Major Sources of Income:  Politics, Business
Also a politician, George Akume joins our list of Benue billionaires, with his net worth estimated at $5 million. The 69-year-old is the 21st Secretary to the Government of the Federation (SGF) appointed by President Bola Tinubu. Prior to this, he served as minister of Special Duties and Inter-governmental Affairs from 2019 to 2023.
Senator George Akume represented Benue North-West Senatorial District from 2007 to 2019. He was governor of Benue State in 1999 and served two terms of four years to May 2007. During his years as a senator, Akume was chairman senate committee on the army and a ranking member of the Senate.
While most of Akume's income hails from his political career, it is no secret that the senator owns several private businesses that are mostly unknown to the public. The Haf Haven Hotel, located at 24 Atiku Abubakar Way in Makurdi, Benue State, is one of the many businesses that generate meaningful income for him. As a minister of the Federal Republic of Nigeria, he earned around N487 million annually as remuneration while as a Secretary to the Government of the Federation, he earns from N2 million and above as basic monthly salary.
9. Athanasius Kyausu
Full Name: Athanasius Atser Kyausu (Kyabiz)
Net Worth: $3 Million
Age: 62 years old
LGA: Kwande LGA
Major Sources of Income: Oil & Gas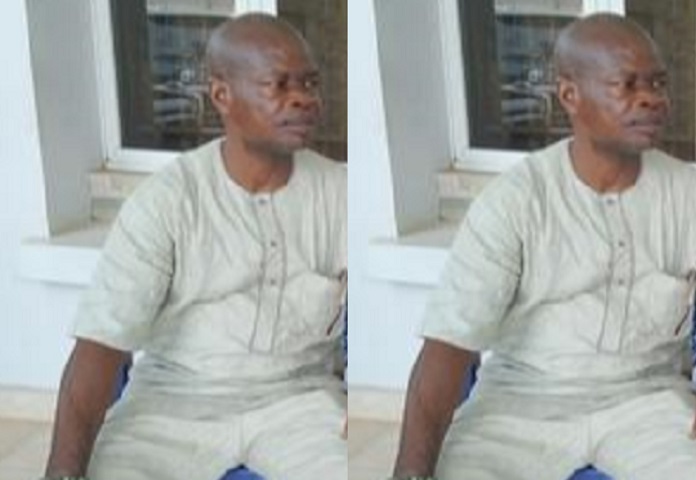 Athanasius Atser Kyausu (Kyabiz) is not the richest man in Benue state, but he is definitely one of the financial pillars of the state. As one of the oil moguls in Nigeria, Kyabiz was the CEO of Kyabiz Group – a conglomerate with interests in oil and gas, hospitality, and contracts. Kyabiz Hotel, one of his business conglomerates, is located right in the heart of Makurdi along the ever-busy Gboko Road. It is known to offer its guests a blend of class and taste bound together in serenity.
Also very effective in the political affairs of his state, Athanasius Atser Kyausu has, on several occasions, used his status and strong financial capacity to influence the political decisions in his state. In 2018, his father, Pa Atser Kyausa, was kidnapped by unknown men. The octogenarian was kidnapped at his home in Vandeikya, Kwande LGA, but was released shortly after. It is believed that a ransom was paid, although the exact amount Kyausu paid for his father's rescue was not revealed.
10. Michael Mku
Full Name: Michael Ornguga Mku
Net Worth: $3 Million
Age: 72 years old
LGA: Gboko
Major Sources of Income: Politics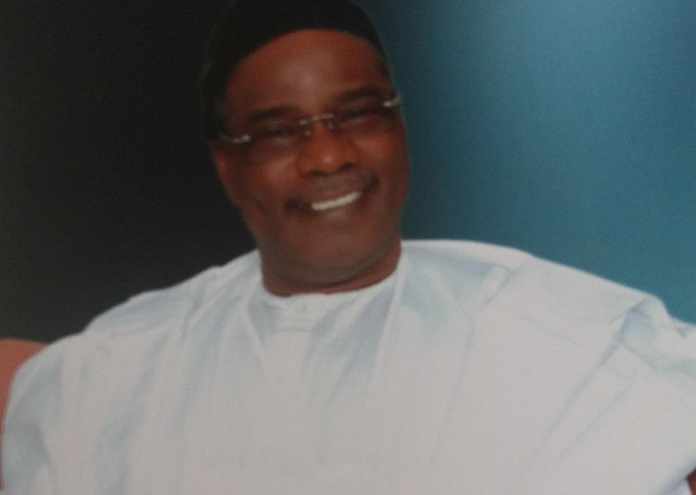 Mike Mku is a famous Nigerian Politician and Businessman. He began his political career in 1979 at the age of 28. Still, he could not contest for any political position until 1983, when he for his first political office as a member of the Benue State House of Assembly under the platform of the then-ruling National People's Party (NPN). He has since held several political offices in the country.
Despite being so popular, Mike made several efforts to become Benue state governor but was defeated by his co-party member. One major political position Mike has occupied was as  Senior Special Assistant to former President Olusegun Obasanjo on Human trafficking and Child Labour.
Under Goodluck Jonathan's government, he served as chairman of the Niger Delta River Basin Development AuthorityAlthough the exact monies he gained from occupying these positions are not known, they are definitely huge enough to influence his current net worth
Who is the Richest Politician in Benue State?
The richest politician in Benue State is David Alechenu Bonaventure Mark GCON. He was the 12th president of the Nigerian Senate from 2007 to 2015 and was the Senator for Benue South senatorial district from 1999 to 2019. David Mark's net worth is estimated at $200 Million, which is around ₦158 billion.