Dino Melaye has amassed over $100 million for himself since he started his political career as a Member of the National Assembly and later as a Senator of the Federal Republic of Nigeria. Though a politician, Dino Melaye's net worth also comes from his various business investments.
Dino Melaye is perhaps one of the most influential politicians in Nigeria. He was a Nigerian legislator, a former congressperson, and an active member of the People's Democratic Party (PDP). He used to be a member of the eighth Nigerian National Assembly representing the Kogi West Senatorial district. Dino is known for his flashy lifestyle and conflicting proclamations. In like manner, his affection for luxury vehicles is voracious, with huge loads of vehicles accessible in his garage.
Here's How Much Dino Melaye Earns As a Politician
The political career and ambition of the former member of the House of Representatives can easily be traced back to his days as an undergraduate when he was voted in as the President of the Student Union Government of Kogi State University. He later took up the role of the leader of the National Association of Nigerian Students. Even as he was a geography student, it never limited Dino's interest in political offices. No wonder he also was the Secretary-General of both the Commonwealth Youth Council and the African Youth Council.
In 2015, Dino Melaye hit full strides in politics when he contested and won the election to become a House of Representative member. He represented the Kabba/Ijumu federal constituency of his home state, Kogi State. He did so under the umbrella of the People's Democratic Party.
As a House of Representatives member, Dino Melaye earned ₦800,000 as his basic monthly salary. When various allowances such as newspaper allowance, furniture allowance, wardrobe allowance, vehicle allowance, utilities, accommodation, and more are added, Dino Melaye took home around N9.8 million every month.
Dino Melaye later ran for a Senatorial office and was elected as a Nigeria Senator to represent Kogi West Senatorial zone, succeeding Senator Smart Adeyemi. After completing his first tenure as a senator, he went for a second term in 2019 and initially emerged victorious. His second-term victory celebration was cut short as the election was canceled, and a new re-election date was scheduled for November 16, 2019. When the re-election result was announced, Senator Smart Adeyemi emerged as the winner, having more votes than Dino Melaye.
As a Nigerian Senator, Dino Melaye earned the following as allowances monthly:
Accommodation – ₦4.97m

Newspaper allowance – ₦1.24m

Domestic staff – ₦1.86m

Vehicle maintenance – ₦1.86m

Wardrobe allowance – ₦0.62m

Utilities – ₦0.83m

Recess allowance – ₦0.25m

Leave allowance – ₦0.25m

Personal assistance – ₦0.62m

Entertainment – ₦0.83m
His total allowance per month adds up to ₦13.33 million, which in turn adds up to ₦159.96 million per annum. Each month, Dino Melaye took home ₦750,000 as his basic salary, making his annual salary ₦9 million. In addition to the allowances and basic salary, he also got ₦7.43 million, ₦7.45 million, and ₦9.94 million for allowances on severance, furniture, and motor vehicle, respectively.
Other Sources of Dino Melaye's Net Worth Aside From Politics
While it is largely believed that a large chunk of Dino Melaye's net worth comes from his political activities, the famous politician claimed otherwise, adding that he was a successful businessman before joining politics. It was through business that he began acquiring his enormous wealth. He claimed to have started by doing several menial jobs, breeding goats, and selling their offspring. So far, his businesses include the following:
McDonald's Investment
The Kano-born ex-lawmaker invested in the American giant fast-food company McDonald when America was experiencing a recession. Dino also revealed that he invested $350,000 into the fast-food company, and the current value of his investment after tax is about $1.2 million. 
Book Sales
It might surprise you to know that Dino is an author. He wrote the book Antidotes for Corruption: The Nigerian Story, his only book so far. His book was launched in May 2016 and had at its launch party graced by important dignitaries such as Vice President of the Federal Republic of Nigeria, Yemi Osinbajo, Ex-First Lady Patience Jonathan, ex-Senate President Bukola Saraki, and a host of others. Upon its release, the book received lots of criticism, starting from its title to its contents.
Many questioned the book's pedigree as they believe the author had no business writing against corruption as he has severally been labeled as corrupt. Others who had read the book also criticized its relevance. They described the books as a mere "cut and paste" of articles from various newspapers. A copy of Antidotes for Corruption: The Nigerian Story is sold for ₦50,000. 
Real Estate
Dino Melaye also claims to be into real estate. A couple of times, the rich politician was spotted posting pictures of his houses' posh exterior and interior on social media. Although it has not been ascertained that he actually has real estate investment, going by what is typical with many rich politicians, business people, and Nigerians in general, it will be out of the ordinary if Dino does not have any real estate investment.
A Look At Dino Melaye's Luxury Car Collection
One of the many things Dino Melaye is known for is his flashy lifestyle and the things he lavishes his money on. The politician is not shy to show off the expensive brand of vehicles he has acquired. So when you see a luxury car with a customized number plate, SDM, you should know it is an abbreviation for "Senator Dino Melaye."
There are claims that Dino owns more than twenty-five exotic cars. One of the most expensive cars reportedly in his garage is a Bugatti Veyron worth ₦616 million. Although it is not confirmed if the politician has actually purchased the vehicle, it won't be surprising to see it among his collections, considering how much a car enthusiast Dino is. Below is a list of Dino Melaye's fancy automobiles:
Porsche Panamera (₦29 million)
The cost of the least Porsche Panamera is around ₦29 million, and it is rated as one of the best cars in the world with a yearly car maintenance costs total of about $1,252. The car is a front-engine mid/full-sized luxury vehicle manufactured by Porsche. Although it is not spacious inside, the luxury car has a massive lineup plus a near-perfect ride and handling balance. Among other things, Panameras also have a well-wrought interior with gorgeous materials and advanced infotainment with screens.
Range Rover (₦54 million)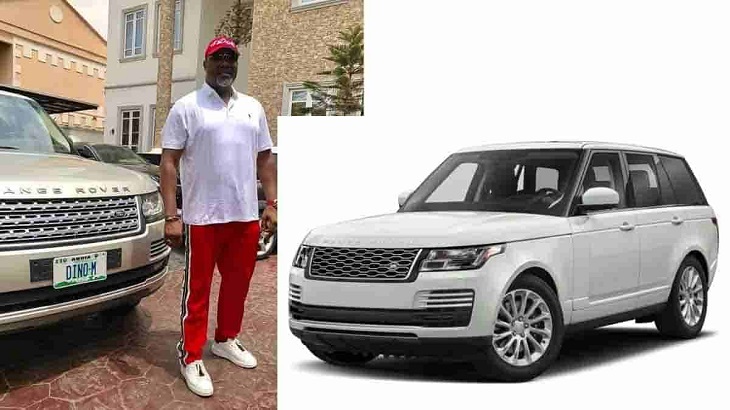 The price of a Range Rover starts at ₦36 million, and an ex-lawmaker does not drive the cheapest of the particular car brand. Rather, his brand of Range Rover cost a little over  N50 million. This specific car is blessed with a wealth of interior and exterior options for customizing; it is available with a diesel engine. The five-seater car also comes with an anti-lock braking system, comfortable interior, front fog lights, and multi-functioning alloy steering wheels.
Bentley Continental (₦92 million)
This magnificent vehicle possesses a wide range of incredible technology to justify the ₦92 million Dino Melaye used in purchasing it. The car blends the sporting intentions of something like a Maserati Gran Turismo with the luxury of a Rolls-Royce Wraith. It is unique because it is handcrafted. The 4 seater car has 2 Petrol Engines on offer, and it is available with an Automatic transmission. His Bentley is 4807mm in length, 2226mm in width, and has a wheelbase of 2746mm.
Mercedes G Wagon Limo (3) (₦436 million each)
Dino Melaye drives the bullet-proof Mercedes, which is protected against 7.62mm lead core, 5.56 by 45, and M80 ball rounds, as well as 2 DM51 hand grenades. The arrival of Melaye's Mercedes-Benz G55 Mansory was published on his personal Instagram account, captioning "Cold no dey catch fish wey dey inside river." Dino's cars have customized number plates. The model of the Mercedes vehicle is sold at $1.2 million (₦436m). The former lawmaker took delivery of the luxury cars in February 2020, after a follower on his Instagram page criticized him for owning several luxury cars worth over ₦1 billion.
Lamborghini Aventador LP720-4 (₦250 million)
Dino's Lamborghini Aventador LP720-4 sports car is one of his expensive acquisitions since the beginning of the year. The former lawmaker bought the car in October 2020, and as it is his tradition, he cruised around the streets of Abuja with it. The 50th Anniversary Edition of the Lamborghini Aventador LP720-4 Roadster is a limited-edition sports car and one of just 100 built. It's a special edition car that celebrated Lamborghini's 50 Anniversary in 2013.
Ferrari (₦145 million)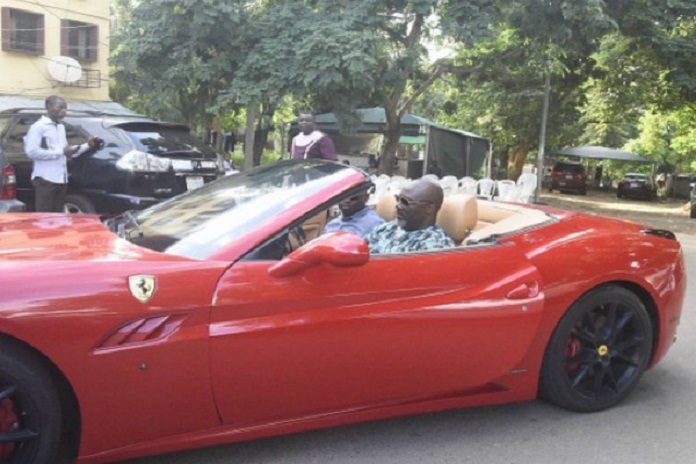 Dino's red Ferrari is one of his best rides, and although he occasionally takes the sports car out on the streets of Abuja, he never fails to flaunt it on various social media platforms. The 1 Petrol Engine ride with four-seaters utilizes sophisticated traction control systems to ensure the level of safety that others typically use AWD for.
 Toyota Land Cruiser SUVs (₦825 million)
Considering Dino Melaye's net worth, finding this luxury in his house won't be surprising. This large luxury SUV landed the same day Dino purchased his Mercedes G-wagon, and it is said to be worth $2 Million at the time of its purchase. The car boasts a powerful V8 engine, composed of handling on-road and off-road, and a sterling reputation for reliability. It also boasts a hefty towing ability and a sizable cargo area.
Polaris Slingshot (₦8.7 million)
This unconventional vehicle nicknamed the Slingshot found its way to Dino's home in 2015. It had a 2.4 Liter four-cylinder engine that supplies about 173 hp to the autocycles 3 wheels (a single rear wheel of 18 inches dimension and two 17′ front wheels). This one must have cost the SDM millions. When shipping and customs clearing fees are included, the price would possibly hit N10 million.
Lamborghini Gallardo (₦73 million)
This is one other luxury ride you can find in Dino's garage. Although it is not clear when the former lawmaker purchased it, there is no doubt that it is one of the latest of its brand. The ride has 1 Petrol Engine on offer and is available with an Automatic transmission. Depending on the variant and fuel type, the two-seater car has a mileage of 6.4 kmpl with a length of 4345mm, a width of 1900mm, and a wheelbase of 2560mm.
Rolls Royce Phantom (₦163.3 million)
In 2018, the former senator posed with his Rolls Royce Phantom, estimated to worth ₦163.3 million. Funny enough, the luxury ride was packed inside his living room. Listed as one of the most expensive cars in Dino's garage, the car also comes with virtually unlimited optional extras, upgrades, and customizations. The large rear-drive ultra-luxury sedan is powered by a 6.7-liter V-12 rated at 453 hp and 531 lb-ft of torque, using an eight-speed automatic transmission. 
Classic Rolls Royce (Est. N180 million)
Classic Rolls Royce is also one of Dino's rides that is worthy of mentioning. The politician bought the car in Las Vegas in 2014 when he was ready to buy one for $400,000. The value of this car is about N180 million today.
Chevrolet Corvette (₦44 million)
Dino Melaye recently uploaded a video of himself entering one of his vintage cars – a 1977 Chevrolet Corvette. The sports car was produced between 1967 and 1982. Its engines and chassis components were mostly carried over from the previous generation, but the body and interior were new. Some of the known features of the car include a convertible top, retractable, power-folding hardtop painted body-color roof, remote control (down only). The ride also has a power glass rear window with an integral defogger.
Mercedes E Class 2 (₦8.9 million each)
Two Mercedes E class made it to Dino's luxury car garage in 2019. The cars have 2 Diesel Engines and 1 Petrol Engine on offer. The Diesel engine is 1950 cc and 2925 cc while the Petrol engine is 1991 cc. Each of the cars also has automatic transmission depending on the variant and fuel type. The E-Class has a length of 5075mm, a width of 2065mm, and a wheelbase of 3079mm.
Mercedes-Benz Sprinter VIP (₦8.6 million)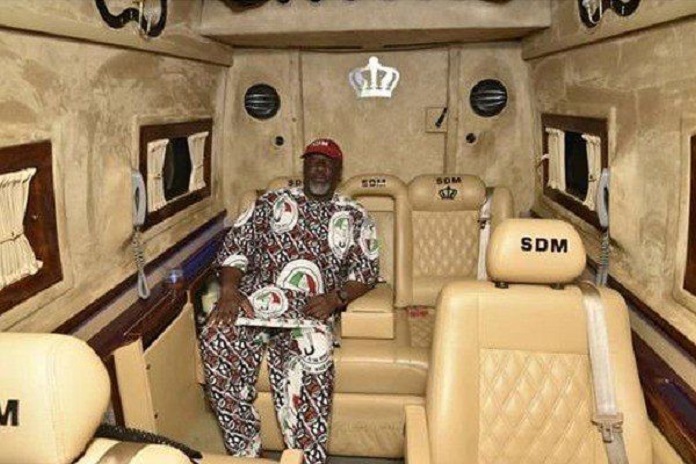 Dino Melaye's net worth also helps to list him among the very few celebrities in Nigeria who own a Mercedes-Benz Sprinter VIP. In February 2019, the former senator made headlines with photos of him inside his Mercedes-Benz Sprinter VIP with stickers that read "Campaign made easy." The light vehicle van is built as a chassis cab, minibus, and pickup truck.
Harley Davidson (Est. $150,000)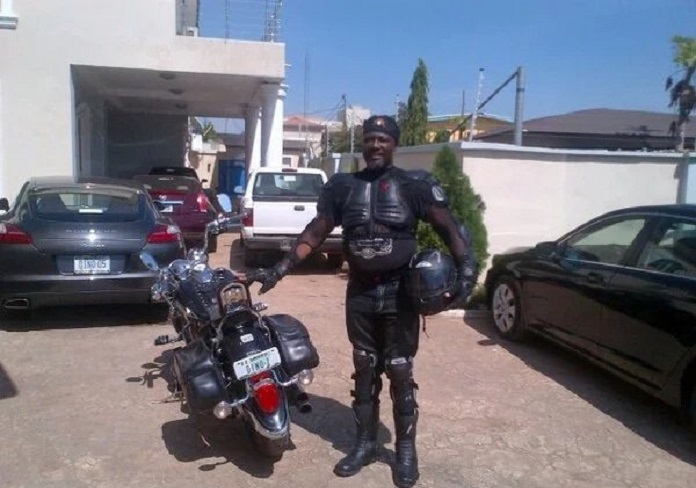 Although this is not among his numerous car brands, it is worth mentioning as the motorcycle is only sold in the United States of America (USA). Harley Davidson motorcycle is the longest-running motorcycle nameplate in the United States, and the cheapest of this brand is sold for $100,000. Dino Melaye never goes for the cheapest of any ride he desires. Hence, the price of his own should fall around $150,000.
Recap of Dino Melaye's Fleet of Exotic Cars and their prices
Porsche Panamera (₦29 million)
Range Rover (₦54 million)
Bentley Continental (₦92 million)
Mercedes G Wagon Limo (3) (₦436 million each)
Lamborghini Aventador LP720-4 (₦250 million)
Ferrari (₦145 million)
 Toyota Land Cruiser SUVs (₦825 million)
Polaris Slingshot (₦8.7 million)
Lamborghini Gallardo (₦73 million)
Rolls Royce Phantom (₦163.3 million)
Classic Rolls Royce (Est. N180 million)
Chevrolet Corvette (₦44 million)
Mercedes E Class 2 (₦8.9 million each)
Mercedes-Benz Sprinter VIP (₦8.6 million)
Harley Davidson (Est. $150,000)
Dino Melaye Has Other Luxury Acquisitions
Dino Melaye's net worth affords the politician and businessman a life of luxury. He is often seen on his Instagram page posing with his luxury belongings: his expensive jewelry, designer outfits, and in his well-furnished mansions. One of his lavishly furnished mansions is located in Abuja. Dino Melaye's mansion in the Nigeria capital is estimated to worth ₦2.1 billion. His mansion in Kogi State is also said to cost ₦365 million.
 He Wears Branded Watches and Shoes
Dino Melaye's net worth of $100 million is huge enough to get him some of the costliest clothes, shoes, and watches in the world, and being one who loves luxury collections, these items are not far-fetched from his wardrobe. One of Dele Momodu's tours of the former lawmaker's Abuja home shows a display of massive luxury outfits. Dino boasts over 200 luxury watches, including Richard Mille's diamond wristwatch that sells for $300,000. Other wristwatch brands in his closet are Chopard and Rolex. For shoes, his favorite is from Christian Louboutin.